The trailer for A Suitable Boy will fill the Normal People shaped hole in your life
Step aside Marianne, there's a new BBC it-girl in town.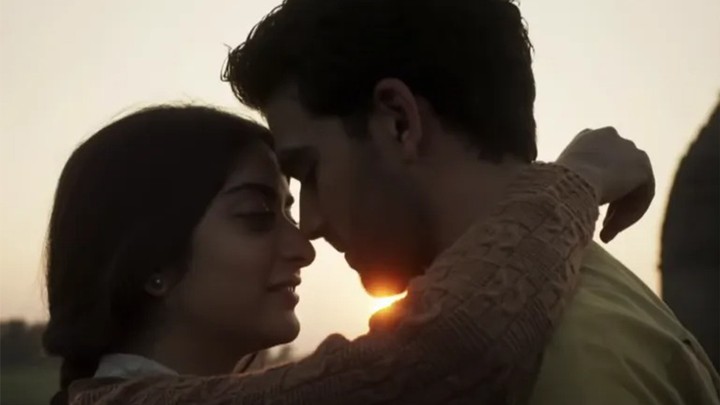 A TV adaptation of one of longest books ever written in the English language may not sound like the escapist entertainment you've been looking for this summer, but the BBC's newest big-budget exploit, called A Suitable Boy, promises to be a "panoramic tale charting the fortunes of four large families and exploring India and its rich and varied culture at a crucial point in its history." The quarantine holiday that could never be.
The original book, written by Indian novelist Vikram Seth in the 1990s, clocks in at around 1,349 pages and 591,552 words (don't worry, there will only be six episodes); it tells the story of Lata, a headstrong university student torn between the wills of her family and her own desires in 1950s India. Post-independence and post-partition, this backdrop is a time of great political and social change as well as conflict, as tensions rise between the country's Hindu and Muslim communities.
The series was directed by Mira Nair, whose credits include Monsoon Wedding and The Namesake. When production was announced in 2019, the filmmaker praised the author and the importance of bringing his story to the screen: "Vikram tells the story of a free India and our people with wit, clarity and love -- I am deeply honoured to be the one bringing this intimate, epic tale of an unseen India to the world. Today, A Suitable Boy is timelier than ever. With a mix of legendary and cutting-edge actors from the subcontinent, shooting entirely on location in palaces, villages and streets across northern India, we will keep the history and dream of an alternate India alive."
A Suitable Boy stars newcomer Tanya Maniktala as Lata, Bollywood's Ishaan Khatter, and Tabu, the award-winning Life of Pi actor. However, the adaptation has come under justified criticism for its rather disappointing choice of screenwriter.
Though Welsh writer Andrew Davies was selected to adapt the book by Vikram himself, many prospective viewers have questioned the choice, viewing it as a missed opportunity to platform the work of a South Asian screenwriter in a distinctly white industry. C'est la vie! Hopefully it still slaps.
A Suitable Boy will air on BBC One at 9pm on July 26.
Tagged: