Solange Franklin: "I want our beauty to defy violations of touch, possession, and hierarchy"
Stylist Solange Franklin on reframing the fashion industry towards a more equitable future.
|
21 September 2020, 1:37pm
Solange's story originally appeared in up + rising, a celebration of extraordinary Black voices, and is the first chapter of i-D's 40th anniversary issue (1980-2020).
i-D chronicled over 100 activists and artists, musicians and writers, photographers and creatives, in Atlanta, Baltimore, Minneapolis, LA, London, New York, Paris and Toronto.
"In this period of change, quiet, anger, despair, repair, I'm reconciling with the fiercest act of self-protection and optimism: my husband and I have a baby due any day. As the site of gestation – in mind and womb – I'm thinking of legacy.
The personal is inexorably political, but I want my joy unlinked from someone else's agenda. This tension informs my search for freedom within fashion and image curation. The way we are framed determines if a knee is on our neck; if our pigment justifies a lethal, no-knock mistake; if the sight of our backs indicate dignified human flesh or a threatening target.
I want our beauty to defy violations of touch, possession, and hierarchy. As a stylist, I create images for safety of mind and spirit; I certainly hope that's a worthy pursuit. However, Audre Lorde's words walk with me: "The master's tools will never dismantle the master's house."
As we advocate for better rates and roles, is that really changing the distribution of power? Are we shifting who is in a precarious position and who will profit the most off of this work? Who is on the periphery, awaiting someone else's decisions and permission?
I don't want to emerge from this regenerative time without a different approach to life and work. I do hold on to the power of framing. How will I frame the world for my child? I'm embracing cellular resistance."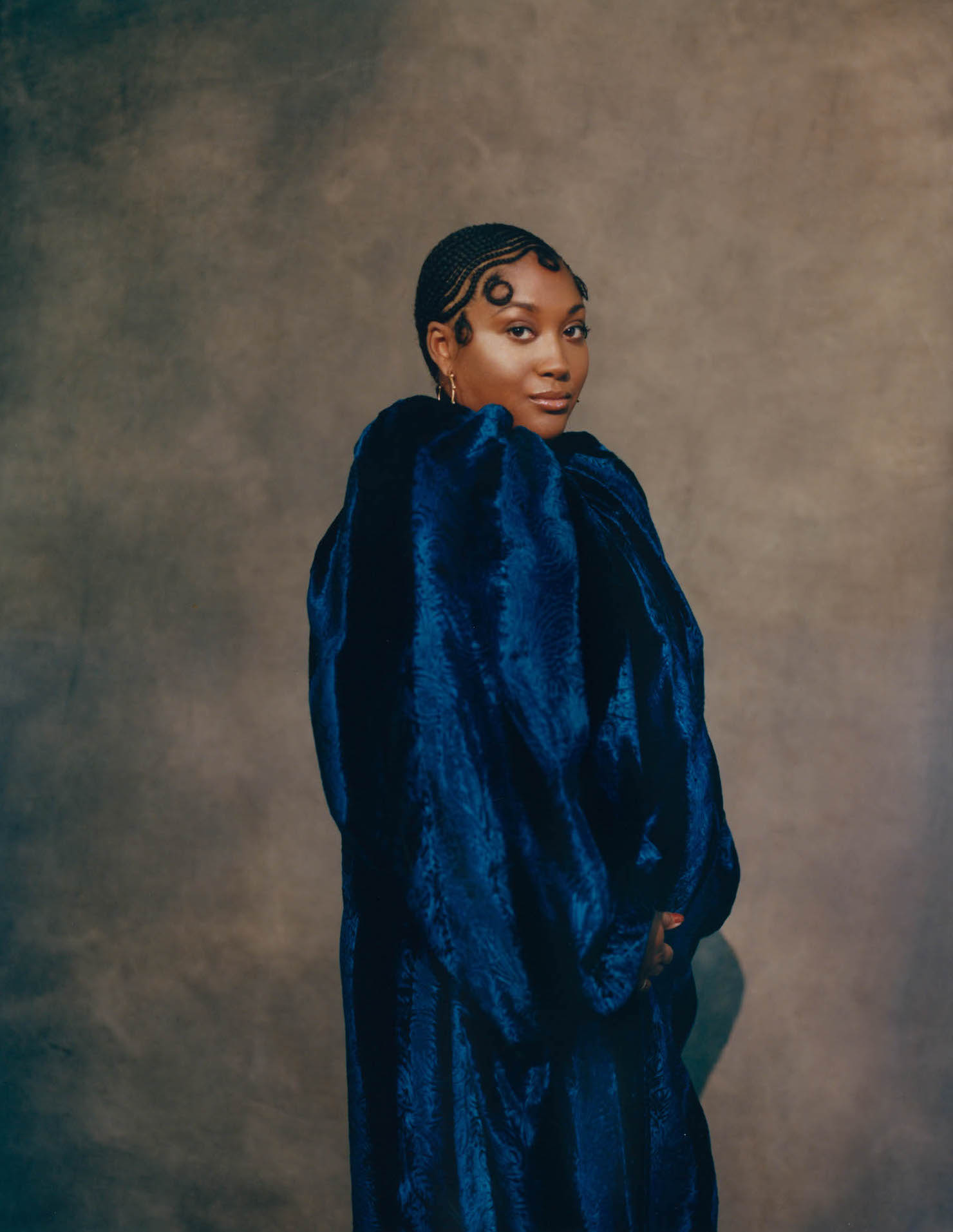 Credits
---
Photography Philip-Daniel Ducasse.
Styling Raymond Gee.
Hair Latisha Chong using Bumble and bumble.
Make-up Jamal Scott for Kevyn Aucoin Beauty using Barbara Sturm Cosmetics.
Nail Technician Leanne Woodley at She Likes Cutie.
Set design Marcs Goldberg.
Photography assistance Setor Tsikudo and Solomon.
Styling assistance Jennifer De La Cruz, Cari Pacheco, Amanata Adams, Samantha Scott, Amontae Arnold and Cailtin McKenzie.
Tailor Thao Hyunh.
Hair assistance Safiya Wiltshire.
Make-up assistance Deneka Maile.
Nail assistance Aja Walton.
Production Lolly Would.
Casting director Samuel Ellis Scheinman for DMCASTING.
Casting assistance Alexandra Antonova.
Tagged: