Nala Toussaint: "We are still here, and there is beauty and healing in that."
Nala is the founder of Reuniting of African Descendants; a grassroots initiative invested in equity, collective growth, and healing for LGBTQIA+/SGL people of African Descendants. She is also the TGNB Health Advocacy Coordinator at Callen-Lorde Communit
|
21 September 2020, 1:28pm
Nala's story originally appeared in Up + Rising, a celebration of extraordinary Black voices, and is the first chapter of i-D's 40th anniversary issue (1980-2020).
i-D chronicled over 100 activists and artists, musicians and writers, photographers and creatives, in Atlanta, Baltimore, Minneapolis, LA, London, New York, Paris and Toronto.
"I was born in Brooklyn but my mum is Jamaican and my dad is Trinidadian. My upbringing was real, a single parent mom, living with my grandparents. I lived with them from about five years old until I was in my twenties and I started my transition.
My life changed when I was able to pass, but there's a way you still show up in spaces and you have to decide whether to tell people and that makes you vulnerable. When it comes to relationships you are especially vulnerable because people make assumptions about you, but passing changed my life because I didn't have to lie and pretend anymore and it takes a weight off.
I've always been feminine so I tread lightly but also why is it that we have this conversation about women and what they're supposed to look like? Whose standards are these? Because a lot of these black trans murders that happen, from my perspective, the victims all looked passable to me.
So passability or not, I still have to navigate this world, and to do that, I have to take certain precautions. I'm always double-checking my surroundings. I'm always thinking like 'Hey, you know, talking to this guy, is this my last night?' Unfortunately, due to the binary systems that benefit cisgender people, passing makes some things more accessible. It offers more opportunities, in which many cases for trans siblings don't get the luxury to exist with ease, comfort, or quality of life.
Audre Lorde reminds us that self-care is self-preservation. I've been thinking about that more and more and reminding myself to take time just for myself. Just unplugging. I am a busy, busy, busy woman. But I love what I do. I love it when I see a trans individual who is thriving, or even just figuring out what thriving looks like. That is why I do this work. My joy comes from helping a Black person (and it's so important for me to say Black because of who I know and who I'm connected to, which is Black people as a culture and a community, and Black encompasses so many things. Our love is not scarce) learning to love beyond their understanding, beyond theology, loving beyond what we think and what we've been taught about how to love. Love is so much bigger than what we even could have imagined.
The ballroom scene is a good example of what I want to say about the world as it pertains to transwomen, who consistently show up to transform the world while the world tries to kill us. A lot of people don't know the history of how houses were formed. Houses were formed because people were kicked out of their biological homes after coming out as LGBT. On Sunday nights, people from across the spectrum of transitioning could come together and do uplifting stage performances and pass for a moment before they could pass 24 hours a day. It was like an invitation back into religion, feeling liberated through gender expression and a way of healing. It's a journey!
I think of transwomen as the mothers of the motherless. Transwomen hold space for healing and transformation for so many people in this world. We invite people to be free in how they express themselves. We give people permission to not conform or to 'fit in'. We invite people to be liberated from the system of oppressions that are hindering us.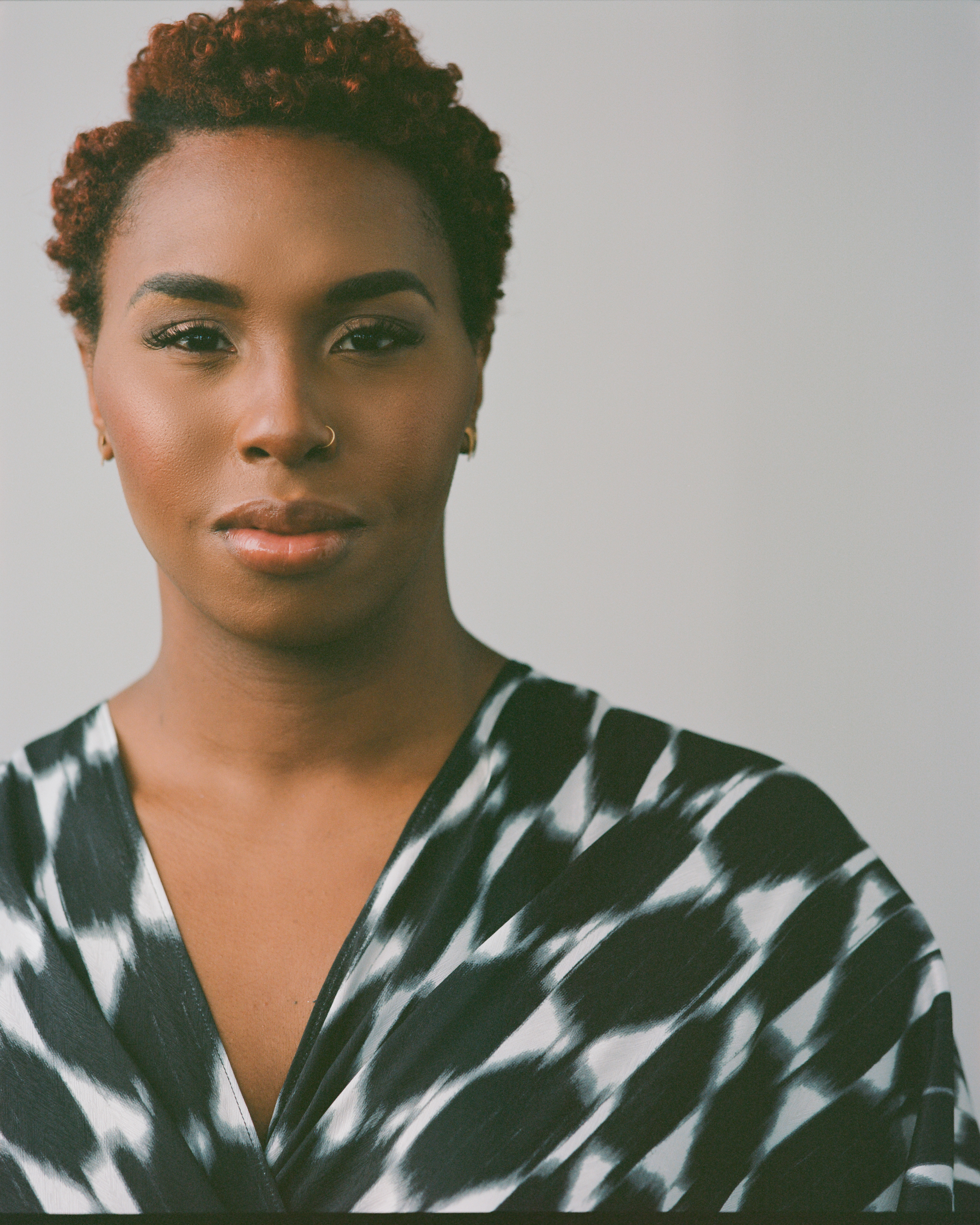 Passability is about blending into society, whatever that may look like, but that is now changing because trans people are visible, trans people want to be authentically out and to exist in the umbrella spectrum of what trans may look like. Look at Janet Mock and Laverne Cox. Although they're offered these job opportunities they still struggle to be recognised. The cast of Pose still struggle to get an Emmy after all that work they did.
And so the conversation of passability is now about does it really offer us security if the very word trans or transgender still puts separation between people. There's still an lack of comfort there around that word, by that journey.
We're still working with our community to teach them how to love us. Radical love. That is such a beautiful concept. Just the thought of that love being a possibility is a beautiful concept. I recognise that If I am unable to show up in the world and be my authentic self, where if my transness came up like 'Oh are you that girl on so and so and so?' that my life wouldn't be questionable. But there isn't anywhere in the world yet that offers me that opportunity.
There are conversations happening now because we have not been afforded that space to see ourselves in the world. We haven't been given the grace to do that and so now when we're in this cynical time when we have this cultural pull but also we have an administration in the USA that is murdering black people, but then there is beauty in this rising we are undertaking.
We are still here, and there is beauty and healing in that."
As told to Kuchenga Shenje
Credits
---
Photography Douglas Segars
Styling Milton Dixon
Hair Latisha Chong and LaMesha Mosely using Bumble and bumble.
Make-up T. Cooper at crowdMGMT using FACE Atelier.
Photography assistance William Takahashi, Fallou Seck, Shen Williams-Cohen and Laerke Rose Moellegaard.
Styling assistance Devante Rollins and Theresa Miriam.
Hair assistance Safiya Wiltshire.
Production Yohan Yoon.
Special thanks Please Space BK.
Casting director Samuel Ellis Scheinman for DMCASTING.
Casting assistance Alexandra Antonova.
Tagged: