Kanye just released Wash Us In The Blood featuring Travis Scott
The track is the first release from his forthcoming album, 'God's Country'.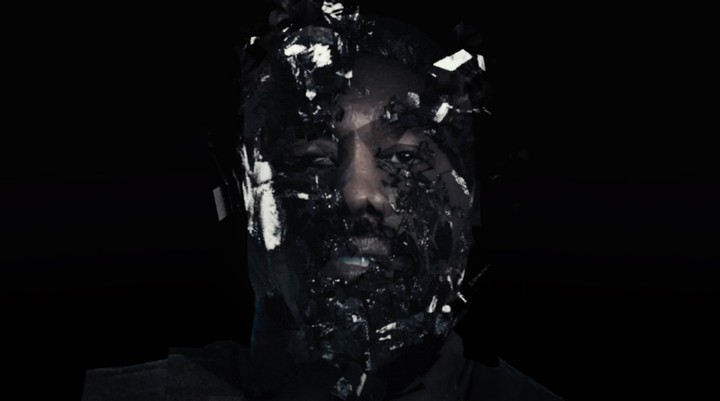 artwork by Arthur Jafa
Days after director Arthur Jafa revealed the fact that he had been working on a visual for Kanye West's new single during a conversation with Michèle Lamy, "Wash Us In The Blood" is here. The video splices together footage of gospel choirs with GTA gameplay, street racing, police attacks, CGI Kanye, actual goats, total cutie North West and one of Kanye's Sunday Service rehearsals.
"Wash Us In The Blood" features guest vocals from almost brother-in-law Travis Scott, who repeats: "Holy Spirit, come down/Holy Spirit help now". Kanye, too -- reflecting on lives being lost, quoting the 'thou shalt not kill' commandment and despairing at the direction we're heading in -- asks his God to save the world from itself. His lyrics also appear to suggest that religion has taught him some things in recent times; that people with preconceived ideas need to know that he has evolved:
"They want me to calm down/ They don't want me to Kanye/ They don't want Kanye to be Kanye/ They want to sign a fake Kanye/ They tryna sign a calm-Ye/ But don't take me the wrong way/ Cause God took me a long way".
The impatient, bass-heavy track is taken from Kanye's forthcoming tenth solo album God's Country, which follows 2019's JESUS IS KING and is already available for pre-order here.
Tagged: