Photography Mario Sorrenti
Kim Kardashian West: "People might not get that we're in on the joke"
America's most famous icon speaks to playwright Jeremy O. Harris about Skims, training as a lawyer and watching anime with her kids.
|
13 December 2021, 5:00pm
Photography Mario Sorrenti
This story originally appeared in i-D's Out Of The Blue issue, no. 366, Winter 2021. With thanks to Tiffany & Co. Order your copy here.
The silhouette said everything. New York City, the 2021 Met Gala, the second Monday in September. Celebrities ascended the cream carpet stairs of the Metropolitan Museum of Art's Costume Institute. The theme this year was "American Independence". Interpretations were, as always, a little loose; a frivolous free-for-all for the starriest event of the season. But one woman arrived a little late to the party. She was wearing a black skin-tight Balenciaga bodysuit, totally shielding her from head to toe. Only her inimitable silhouette and ponytail on show. Everyone watching immediately knew who she was.
Kim Kardashian West – businesswoman, lawyer, designer, inventor of internet influence – is one of the few contemporary figures America will remember in a century's time. When she walked onto the Met Gala carpet that night, dressed not in denim or a riff on the Star-spangled Banger, but as a stark, blank, absence of herself, it was a commentary on the country, fame, and the wild and singular way the two coalesce in the 21st century.
She is in many ways as synonymous with the United States as the faces etched into Mount Rushmore, as Coca Cola or Stars and Stripes. Ask anyone below the age of forty to name a famous American, and chances are Kim will be one of the first that comes to mind.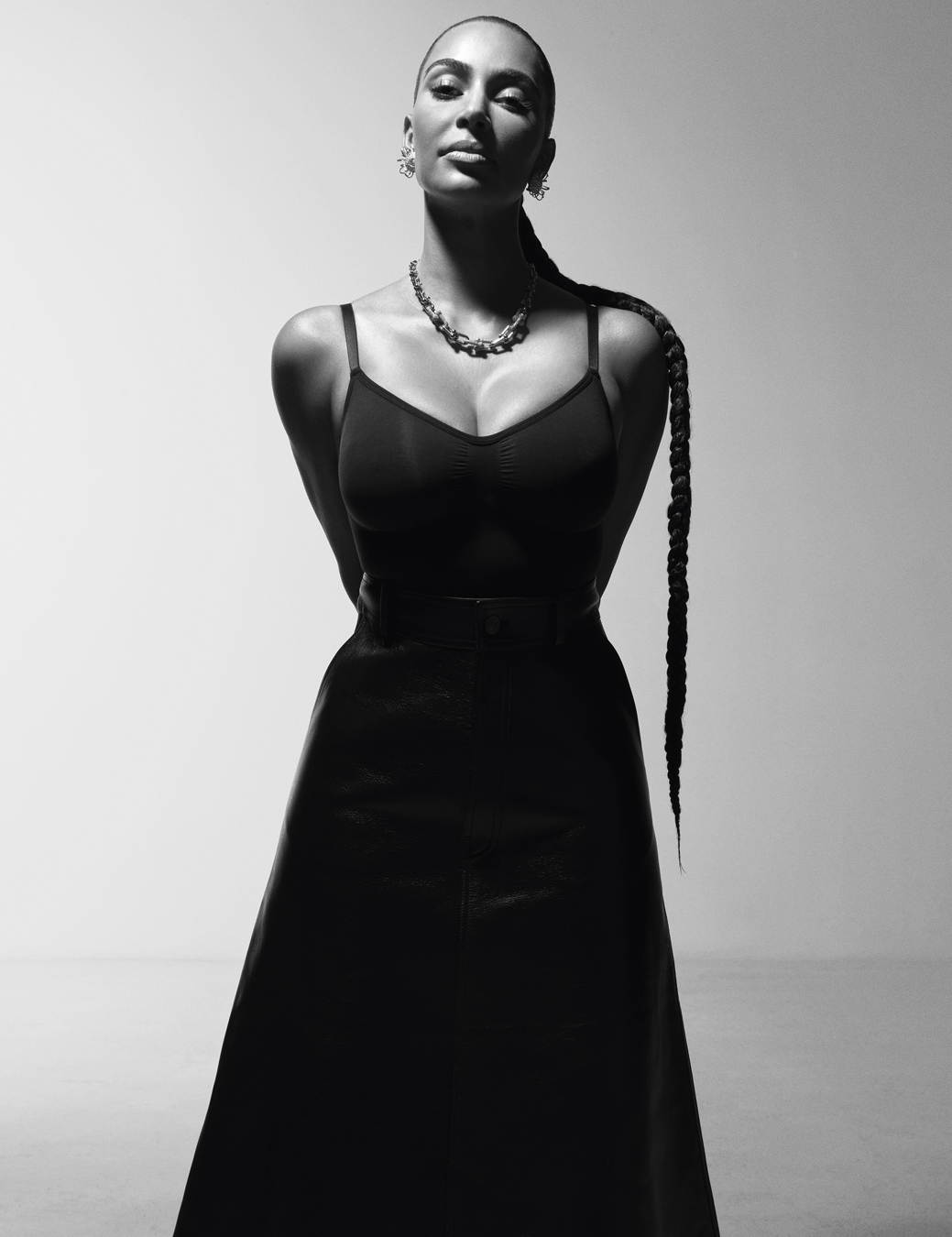 So how did a woman, once famous for being the assistant of a hotel heiress supersede the expectations of her watchful public and come out on top, become not only a cultural commodity, but a powerful financial one, too?
It was once easy to frame Kim as a fluke in the world of celebrity. Back in the mid-noughties, few who came before her had launched a veritable cultural footprint off the back of being famous for fame's sake. But Kim, as she grew, gave us a reason to see her as not just a famous icon. She justified her presence by opening the doors to the life of her and her family for fourteen years in the form of Keeping Up With the Kardashians. Her siblings soon followed in rising notoriety, and collectively they were staples of tabloid culture, who found ways of making their name mean more than the newsprint they so often appeared in.
Today, she's the CEO of KKW Fragrance and the shapewear company Skims, she's increasingly making moves into the legal world too. She has lobbied for the likes of Alice Marie Johnson, a grandmother sentenced to life imprisonment for her non-violent involvement in a drug trafficking organisation. She met Donald Trump in the White House to discuss the case in 2018, and Johnson was finally released. 2021 brought realisation for Kim, new beginnings. It will be remembered as the year she parted ways from Kanye West (though the two's creative synergy remains intact), launched a collaboration between Skims and luxury juggernaut Fendi, and broke the $1 billion net worth barrier. Not only that, but the reality show that gave us a varnished look into the art of her celebrity in the first place drew to an emotional close, drawing a line under that chapter of her life.
A new show about her life is shooting right now though, rumoured to hone in on the Kardashian sisters specifically, and the semantics of Kim's new life as a trainee lawyer. In some ways, it feels like a skin-shed moment. Whatever decisions she's making behind the scenes, they're working.
There was another person at the Met Gala that night whose ascension into the realms of high fashion may have been equally unexpected. Not for some time has the world of theatre birthed a playwright immensely talented and well dressed enough to warrant luxury fashion co-signs, but we've got that in Jeremy O. Harris. The man responsible for the controversial, incredible multi-Tony Award-nominated Slave Play, and for co-writing the script for the stripper thriller Zola, has become one of the industry's new charismatic and dandyish characters.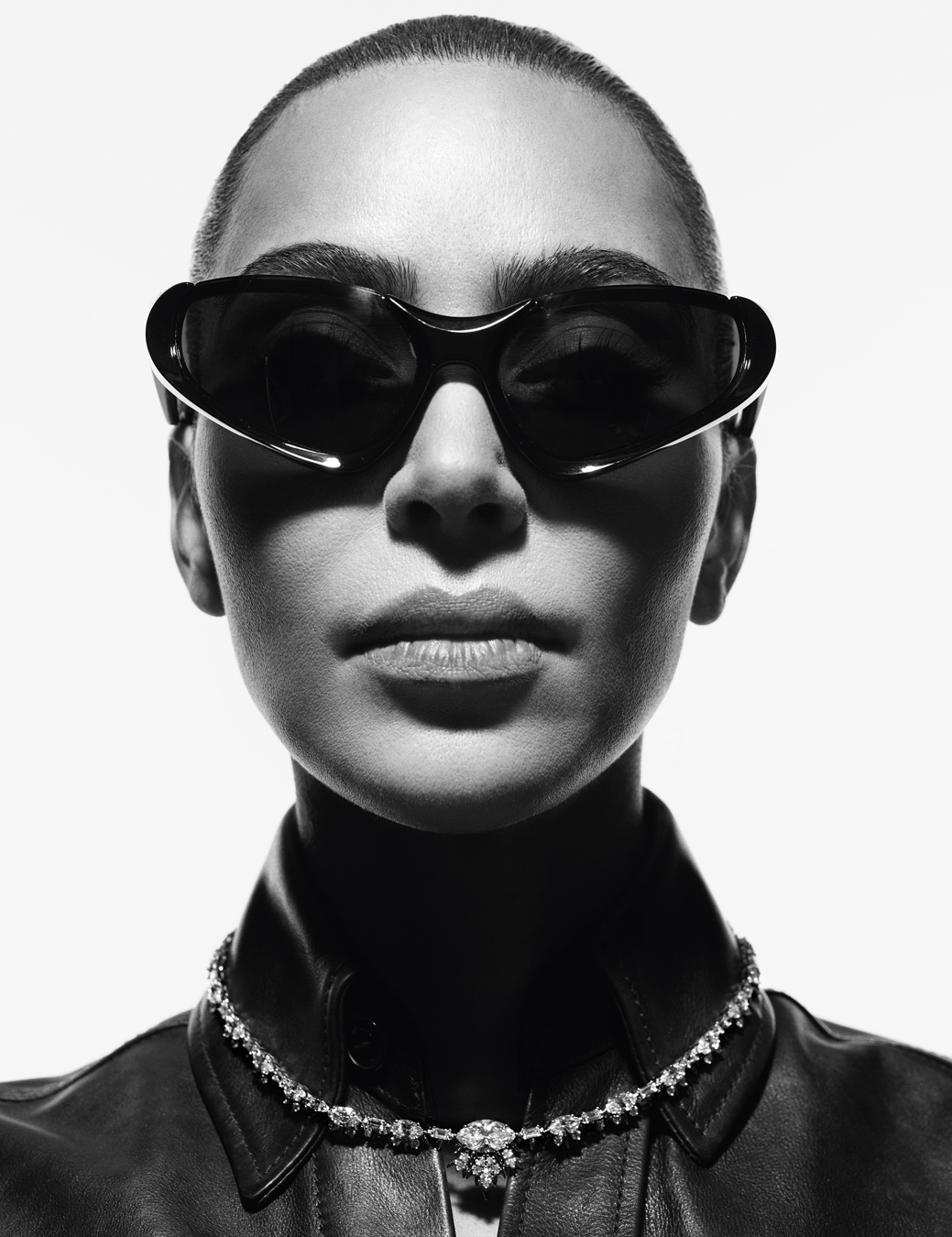 Jeremy and Kim crossed paths that night at the Met Gala, having done so several times before. For i-D, they spoke once again, while Kim was on the set of a photoshoot in New York. Her team surrounded her, asking questions, requesting her authoritative opinion mid-shoot. What she says has always mattered; it's only now that people are learning to respect it. That is something, after nearly two decades in the spotlight, she's coming to terms with: there is little downtime for a woman the whole world wants a piece of.
Jeremy: Hi Kim!
Kim: Hi, how are you?
Jeremy: Hi. I'm good. How are you?
Kim: I'm good. I'm just at this shoot right now.
Jeremy: Oh, you're at a shoot?
Kim: Yeah, I had this Wall Street Journal awards ceremony last night and I have a shoot today. Right now it's crazy.
Jeremy: Literally, I've been going from thing to thing to thing recently. I was just at this Gucci fashion show in Los Angeles. It's very difficult to keep my days and weeks in any sort of sequence. I feel like everyone was waiting to see and do so many things after Covid, and now those things are happening. Things are back. Do you feel overwhelmed right now?
Kim: I don't feel overwhelmed. I feel excited to be back in the mix although I definitely loved taking all of that time off. I honestly think it was really good for my soul to have this time to recalibrate, to have this moment of rebirth. I try to look at everything as positively as possible, even when the whole world is falling apart and we're all worried about our loved ones. But I'm excited that things are getting back to normal.
Jeremy: I was really scared for a lot of my family during Covid, but that also made me realise that my priority in life was my family, my sister and my nieces and nephews. It really changed a lot of things for me. It brought me really close to my partner. It brought me really close to my friends. Who or what do you think that Covid brought you closer to? Was it your kids, or was it yourself or someone else?
Kim: My kids for sure. It brought me closer to my grandma. It brought us really close as a family actually, especially when we all had Covid together. Even when you think you can't get any closer, we just got closer.
Jeremy: We've met a few times, at the Met Gala, and with Travis Scott once, but I would love to know how you deal with meeting new people, in these heightened and emotionally intense environments, with such generosity. Is that just your way?
Kim: Oh, well that's so nice of you to say. I think it's really important for me to have kindness. That's actually one thing I've tried to impart to my kids too – I've tried to raise kind human beings. None of this matters. So treat everyone with respect and kindness. I think that's just the goal, honestly. So to hear you say that is probably the biggest compliment ever.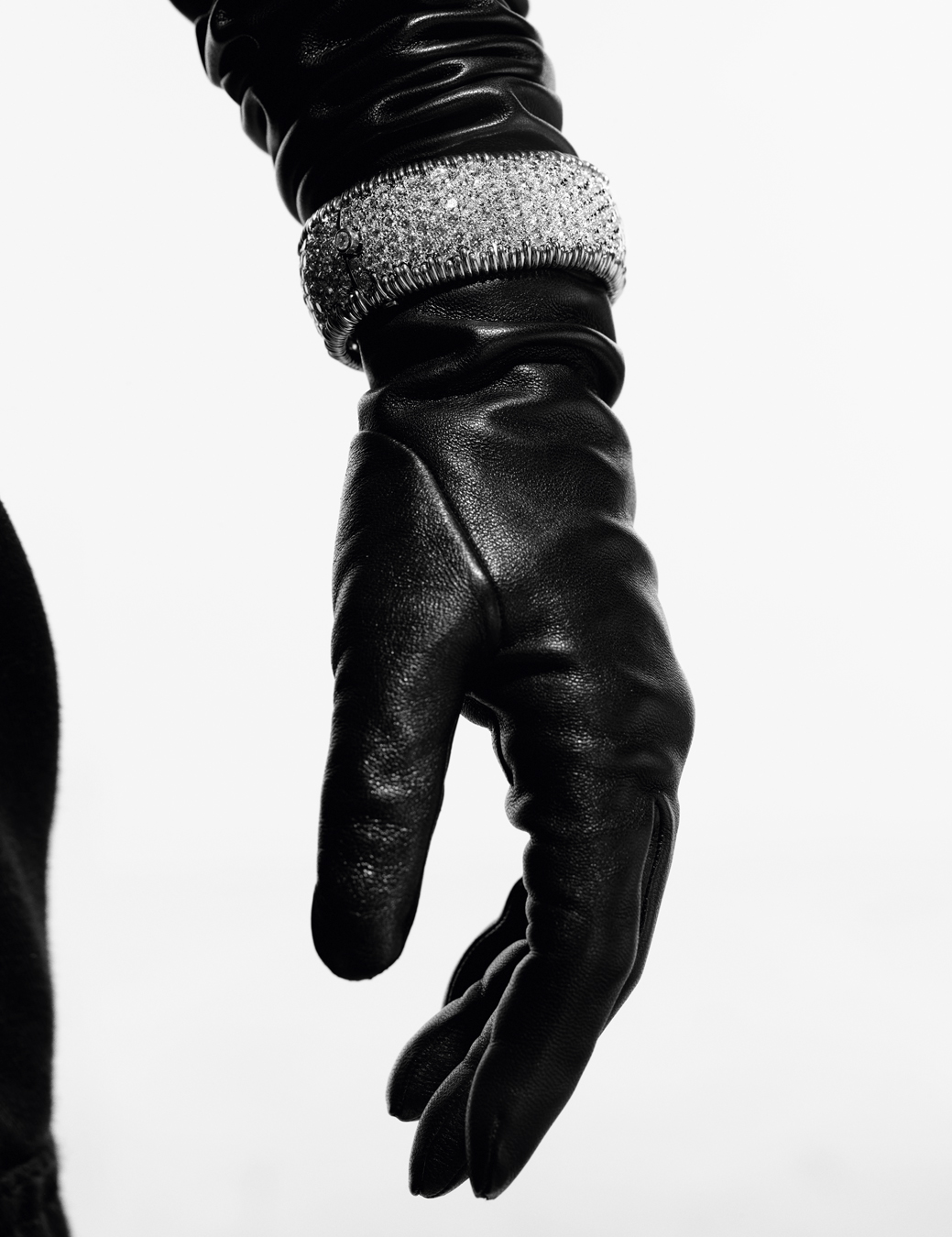 Jeremy: You know, speaking of how you're raising your kids, and raising them around kindness, one of the things I marvelled at when I watched your Saturday Night Live show was the fact that you have such a sense of humour about yourself.
Kim: How unkind I was?
Jeremy: No, I felt–
Kim: How unkind I was to my whole family?
Jeremy: No, I felt like you had a sense of humour about your family, right? That felt like a generous act to America. Is that sense of humour about yourself and about the world you live in also a commonality in your family? Or was that a rarity?
Kim: It's totally common. I think people might not get that we're absolutely in on the joke. We always have been. It is what it is. I especially couldn't really give a fuck what anyone ever says and thinks. And so, I was just like, "Listen, if I'm going to do this, I want you guys to know we're in on this. This is what we talk about when we're at home." We have a sense of humour. We roast each other as a family all day long. None of us are sensitive to it. I wanted people to see a part of my personality that all my friends know, that everyone close to me knows. But you know, SNL was a completely different audience for me. It was my opportunity. I wanted to show people that this is funny, and this is a big side of my personality too. And it was fun.
Jeremy: Were there any jokes that you had to rewrite or run away from, because it just wasn't working for the family or your siblings? You know what?
Kim: Everyone in the family was just like, "You can do whatever you want. Everyone was really easy and game for me to do whatever I wanted. Although I had a really funny joke about Tristan and Khloé that I took out – I could've maybe gone further. But everyone was like, "Use me. Do whatever you want. This is your time." They were down. That was super cool.
Jeremy: And how long had you wanted to do this? I mean, I feel like one of the hallmarks of being Kim has been never needing to be in the spotlight in that manner.
Kim: I really hadn't been manifesting it. I had been asked in the past, and I was like, "Oh my God, I can't do it. I can't do it. I don't have it in me." This time felt like the right time. And once I commit, I commit. I actually wasn't nervous at all. I had such a good time. I was amazed by the amount of work they do on that show. It's crazy. One day we worked twenty-three hours, it was insane.
Jeremy: What? Oh, my God.
Kim: And literally, you don't even get a lunch break. You eat as you go. My whole team, the glam team, everyone, we were up, we were doing all of our pre-taped skits. The amount of respect that I have for these people that worked so hard, is just insane. It was so crazy. But the best experience. I had so much fun.
Jeremy: I'm friends with three different people on the cast, and they all told me separately that you were one of the kindest people that's ever come to the show. You wrote everyone letters.
Kim: Oh, my God. I did.
Jeremy: You did. And they all told me about that. And I was like, "Oh, my God. That's so fucking cool."
Kim: I wrote letters to everybody. I was like, "I want to leave a note for everyone on their desk, so that they just know that I appreciate them for making me feel so welcome."
Jeremy: Who was the person that you liked working with the most there?
Kim: Oh, my God. I love Bowen Yang. He was so much fun. Everyone was great though. I loved seeing the machine that it is. I respect the glam and the wardrobe team. That was so much fun.
"Mainly I just hope to have raised kind and well adjusted kids. I hope in ten years we're just enjoying life and helping other people. That's my goal."
Jeremy: Oh, my God, Bowen's going to die. The glam and make-up are going to die as well, because they don't ever get shouted out. But Bowen is my fake boyfriend on the internet.
Kim: Isn't he the funniest?
Jeremy: He's the funniest person ever. My boyfriend's mom is very anxious about Bowen, we have this thing where every time we go to a play opening, we make out with each other on the red carpet.
Kim: Oh, my God. How funny.
Jeremy: So, if you look my name up it says, "Jeremy O. Harris, Bowen Yang's boyfriend?" With the question mark.
Kim: Stop. Stop. Oh, my God. That's so funny.
Jeremy: Who is that in the background?
Kim: That's Mario Dedivanovic and Chris Appleton. [Shouting to them] Guys, I'm doing an interview and they can't hear me because you guys are talking. So shut the fuck up!
Jeremy: I love that. Tell Chris Appleton I say, "Hi." For the last two years I was thrusting and propelling myself forward, I worked my ass off every day for like the last three years. And then I got to stop and pause, and I realised I didn't want to work all the time. I wanted to read and watch anime.
Kim: Oh, my God. That's what I did… Literally, anime is the thing in my household.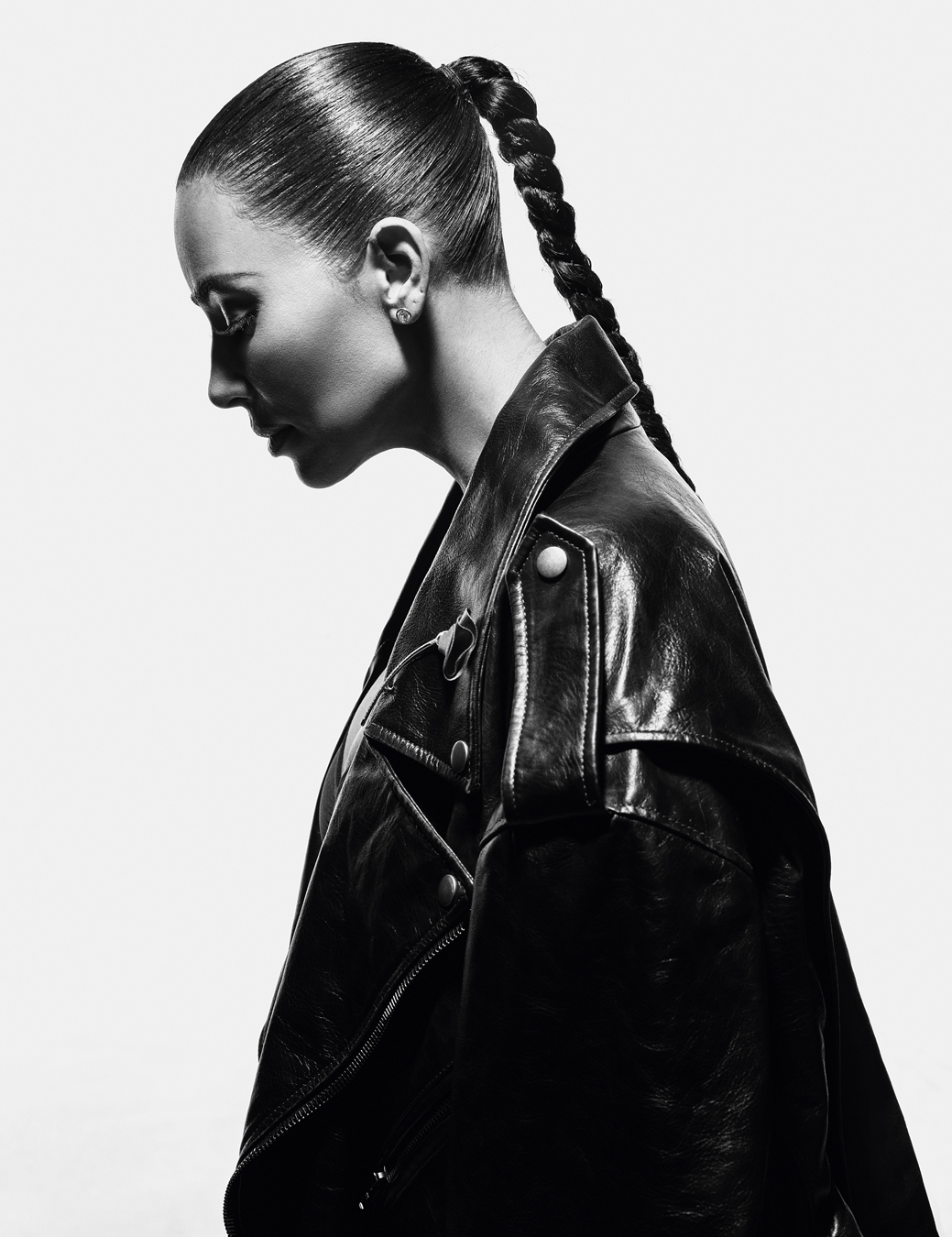 Jeremy: Shut up! What were you watching?
Kim: Oh, shoot. What's it called? [Shouting to Tracy Romulus, KKW's Chief Marketing Officer] Trace, what's that anime that the kids have been watching? Not Naruto, but what's the other one…
Jeremy: My Hero Academia?
Kim: No. Something else? [They all shout out names of different anime series in the background] Not Naruto. It was a bit bloody. There was a boy and he dies.
Jeremy: What's it about? Tell me what it's about and I can find it.
Kim: It's on Netflix, and it's like a little boy dies and it's like the sister or the brother is like, they're in the snow. And they're like killing each other, I don't know, they are like samurai and shit.
Jeremy: Oh, yeah, yeah. Is there a vampire?
Kim: Yes, I think so. I think so.
Jeremy: Demon Slayer!
Kim: Yes, yes, yes! Demon Slayer. That's like literally what we watch all the time. It's so funny.
Jeremy: Oh, my God. I mean, that show is phenomenal.
Kim: Yeah. That's been our jam.
Jeremy: I'm eagerly waiting for the next season right now.
Kim: My kids actually introduced that to me. It's probably not appropriate for them.
Jeremy: As someone who grew up in the South as a child, I was hungrily grabbing any piece of culture I could find, and anime was the best I could find when I was a kid, it really elevated my taste to where it is now. So, if your kids are watching anime, they're on the right track.
Kim: I've taken them to Japan a few times, I'm really inspired by Japanese culture. Our guest house is actually a samurai's old home that my art dealer, Axel Vervoordt, used to own. We got the bones of this old house from Japan and built it into our house, because it had such a different energy, this house has the energy of a warrior. It's really cool.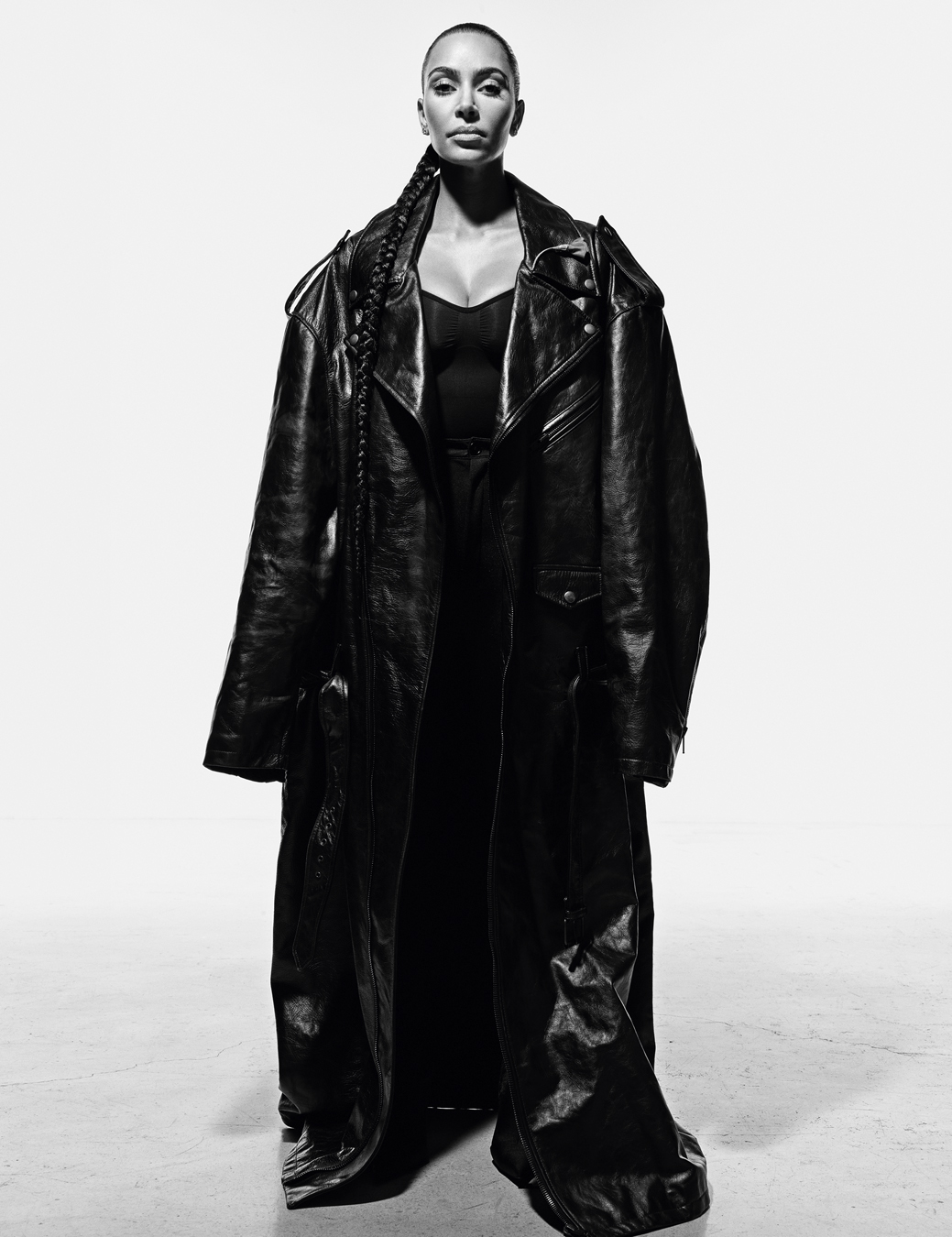 Jeremy: Do you feel like other things in Japanese culture have sort of inspired how you've lived your life in the last couple of years?
Kim: I love how everything is designed, I find it super inspiring, whether it's the pottery, dishes, packaging design. It's equally really fun, aspirational and inspirational.
Jeremy: Kiyomi Mizushima is the background on my phone. He's one of my favourite writers ever, and I study Japanese literature pretty intensely.
Kim: I'm really into Japanese architecture, I have a home in Palm Springs that's being built by Tadao Ando.
Jeremy: Whoa!
Kim: And one in another place that I don't want to disclose, because no one knows I have a place there, and that's by Kengo Kuma. I love their work so much. I'm really excited for those projects that are underway.
Jeremy: I mean you obviously care a lot about people? So what was your feeling when you released Skims the first time under the name of Kimono, and you got all this scrutiny because of this idea of Japanese appropriation? How did you internally process that?
Kim: It was a really quick decision. I mean, I came up with the Kimono name because it was a play on my name, and because I was so inspired by Japanese culture. To me, it was just paying homage to it, but I quickly realised that it wasn't being seen that way. I would never intentionally try to appropriate the culture in that way. It wasn't my intention at all. So I just was like, "Okay, shut it down. It doesn't matter that we have so much product already. We have to figure this out. We need to take our time and slow down for a second and figure it out and change the name."
Jeremy: As a big wearer of Skims, I'm a big fan of the new name. I love it.
Kim: I do too. It worked out. Right? It rolls off your tongue a little bit better anyway. Maybe Kimono would've been really confusing because looking at it in hindsight – even on that level – calling it Kimono, you'd think it would only sell kimonos. It would've been confusing.
Jeremy: I love that Skims doesn't feel gendered. It feels innovative in that way. Skims feels like it's going to be something that's a part of everyone's wardrobe, you know?
Kim: Yeah exactly.
"I think people might not get that we're absolutely in on the joke. We always have been."
Jeremy: This leads me to a question that I was nervous about talking to you about, because I've never heard anyone actually ask you about it, but SNL showed that you are very aware of how people have written about you and thought about you, as the mother of four Black children, and I've seen your @norisblackbook posts before.
Kim: They are so funny.
Jeremy: So I want to ask how you have navigated criticism around things like blackfishing?
Kim: Obviously, I would never do anything to appropriate any culture. But I have in the past got backlash from putting my hair in braids and I understand that. Honestly, a lot of the time it comes from my daughter asking us to do matching hair. And I've had these conversations with her that are like, "Hey, maybe this hairstyle would be better on you and not on me." But I also want her to feel that I can do a hairstyle with her and not make it that big of a deal either if that's something that she's really asking for, and really wants. But I've learned and grown over the years, and figured out good ways to communicate with all my kids about all this. I've definitely learned over time, and I've tried to pass that culture of learning onto my kids too, but then there's also a history of braiding hair in Armenia, and people forget that I am Armenian as well.
Jeremy: And there's definitely a complexity to being an immigrant in America from those countries, and how that shapes how you integrate into this country. I was excited about talking to you about it, because of that recognition. When you're thinking about the next ten years of Kim Kardashian what do you think about? Where do you see yourself a decade from now? You're a businesswoman and a mogul, but what next?
Kim: I definitely see myself more and more in the justice world. Continuing doing what I'm doing in school. Mainly I just hope, like we were talking about earlier, to have raised kind and well adjusted kids. I hope we're just enjoying life, and helping other people. That's my biggest goal.
Jeremy: And are you still on TV in a decade? Is there some version of that happening still?
Kim: There is. We've already been filming something new. I'm excited. It's coming out on Hulu. TV has been my life for so long, and it's fun, but you realise maybe it shouldn't be all your life. If you're in a position to help other people, then that should be your life. I just want to be in a position to continue to help other people. Ultimately that makes me happy.
Jeremy: Can we talk about helping people? I feel like it was very public and very loud when you started going to law school, but I feel like a lot of people have stopped following the thread on that. Where are you on that journey, now?
Kim: Well, I'm two years into law school now and I have two more to go [speaking to someone else in the background] Hold on one second. Can we just take the nail polish off? It looks too orange.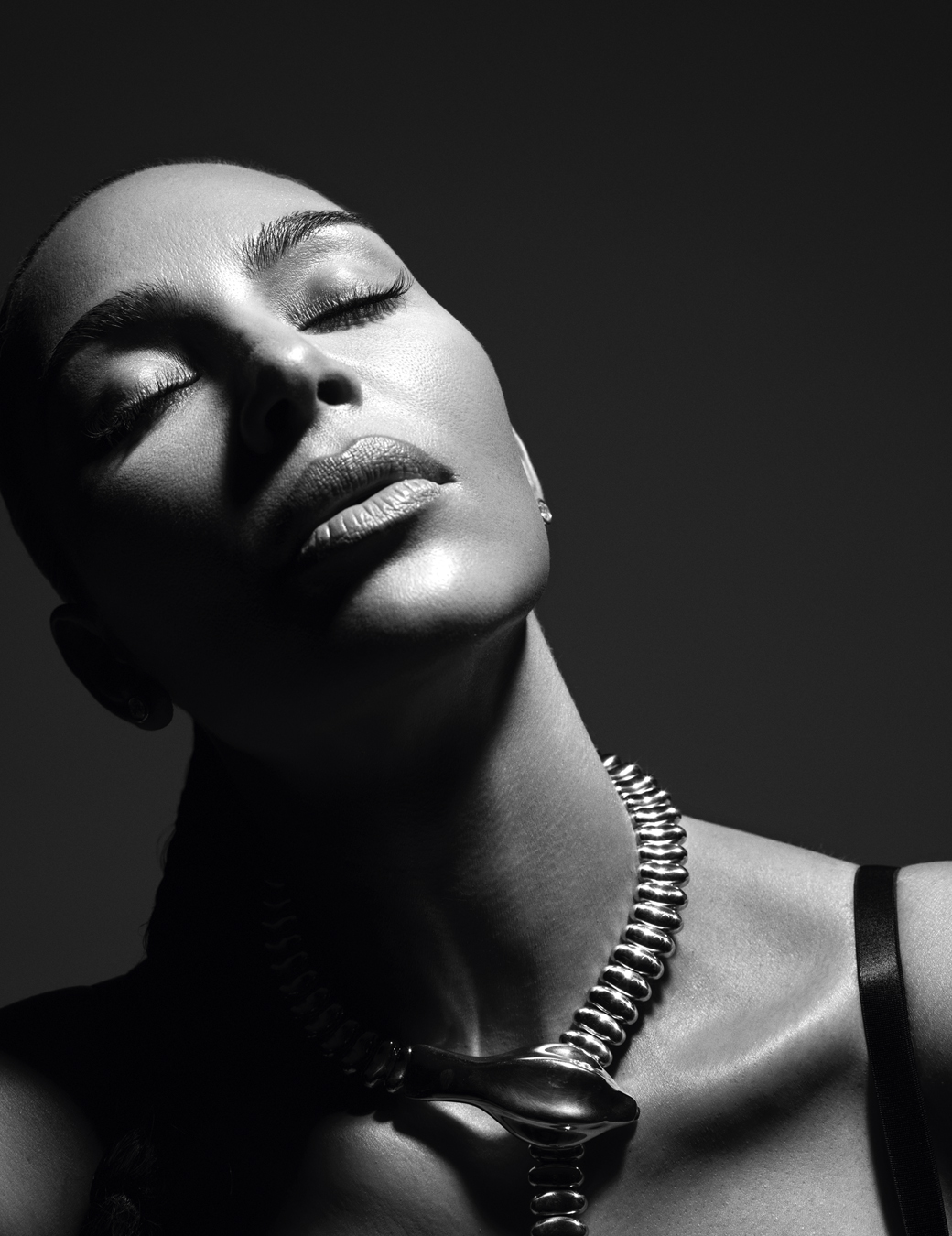 Jeremy: I love that. I love you're like, "I'm talking about law school, but also, the polish is too orange." It's so gorgeous.
Kim: Law school is a long process and it's a lot of work, and I'm two years into it and I hope that after school is done, I can just focus on… It's not really going to change the work that I do, but maybe I'll have free time to help more people. I really just love that I can use my voice and advocate for people that can't help themselves, and that sometimes don't know where to turn and are just helpless and hopeless. I hope that I can really help where I can and make a difference.
Jeremy: Was it something you always wanted to do, or something you discovered along the way? Obviously, your father was a very famous lawyer, so was that always in the back of your mind?
Kim: I definitely came to it later. I always loved and respected the work that my dad did. But it was a few years before I got involved, and I came across this case that really moved me to get more involved. When you're in Hollywood there's always a publicist trying to get you involved in some organisation because they think it'll be good for your career, but I really had to discover this all for myself, I had to have these life experiences first, before I got involved. Life kind of changed for me and I found it when I was supposed to find it.
Jeremy: What was the case that made you notice law and the power of law differently?
Kim: The case of Alice Johnson. It was her first offence, a nonviolent drug offence, and she got the same sentence as Charles Manson. That shook me. I was so confused about how that could happen. It didn't make sense to me, and I wanted to figure it out and help her. I just really wanted to know how that was possible.
Jeremy: I'd love to finish on a different Kim – and that's your collaboration with Kim Jones and Fendi.
Kim: I love, love, love Kim Jones. He is the ultimate – the sweetest human being on the planet. When we were going to do this collab, and when we talked about it, he had told me that all the girls in his office went silent – they were in a big meeting – and they were just not paying attention; and they were looking down at their phones. He was like, "What's going on?" Everyone was like, "Oh, there's this Skims drop. Sorry, we just have to order something." And he was like, "What is this all about?" So I sent him a whole load of products for all the girls in the office, and for him to see the fabrics and materials. He loved it and was like "We have to do a collab." So we did. I remember him coming over to my house, and we were looking through all my old Fendi bags and clothes, and we had so much fun. It was so crazy – it was during the pandemic when the whole team couldn't get in from Italy, but we had this fitting and we had to do it. So we met up in Mexico, as that was the only country we could get together and be in the same place. So we had a day in Mexico to do the first fitting, and then eventually a day in Rome for the final fitting. It was just so amazing to see how the team worked and how this all comes together. It was just so magical. It's so fun to work with people that you love, respect, and admire, and are friends with. It makes it so much fun and so great. It just was such a fun experience. I learned a lot.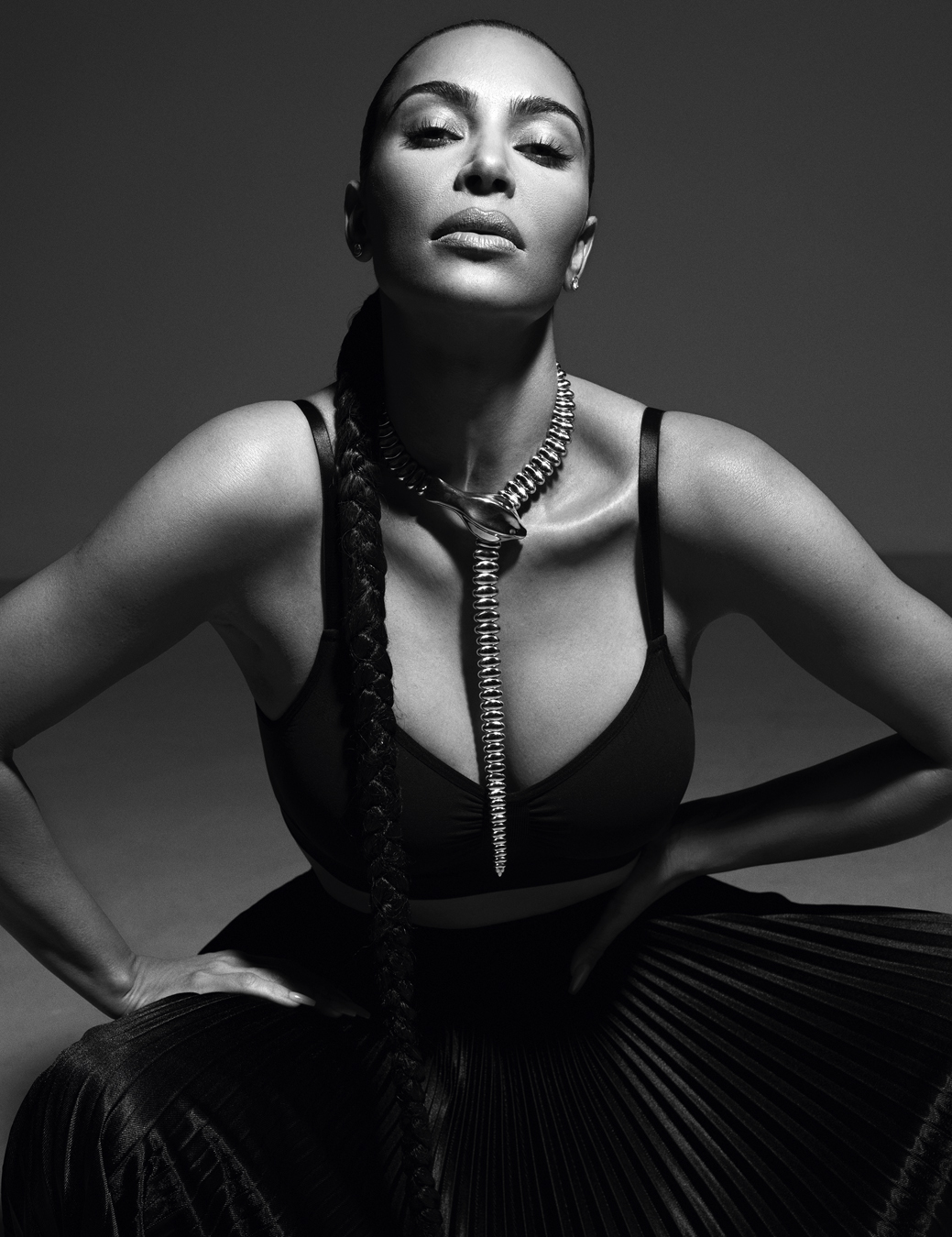 Jeremy: Kim has such a great mind, and I get so much energy hanging out with him. I was freaking out when I saw this collaboration. I'm on Emily In Paris this season, playing a designer at a couture brand, who – spoiler alert – in the last episode makes a kind of high fashion version of Skims with his clothes. It causes a big stir. When I saw this collab between you and Kim I was like 'Did Kim talk to Darren Star about this?' How did this happen?
Kim: Ugh. It was so cool. So cool. Dream come true, bucket list never thought in a million years.
Jeremy: Oh my God. Well, I want to let you do your shoot. My last, last, question is Madonna told me that you and your mom were part of the reason she moved to her new neighbourhood in Hidden Hills, and that you've all been going on these walks together. So what are your walks with Madonna like? Well, she is the best.
Kim: She's so much fun and we both have a million kids. And she really is just the ultimate, the ultimate inspiration.
Jeremy: And the best mom.
Kim: The ultimate. The best mom. And I love seeing her like that, just how much she really loves her kids. And it's just so fun to see her and have her be so close.
Jeremy: I love that. Well, hopefully, the next time I come to Hidden Hills, we can all take a walk together and hang out.
Kim: Oh my gosh, we have to.
Jeremy: I'm putting it on my calendar. I'm putting it on my bucket list.
Kim: Done.
Jeremy: Thank you so much for your generosity and your kindness.
Kim: Thank you so much.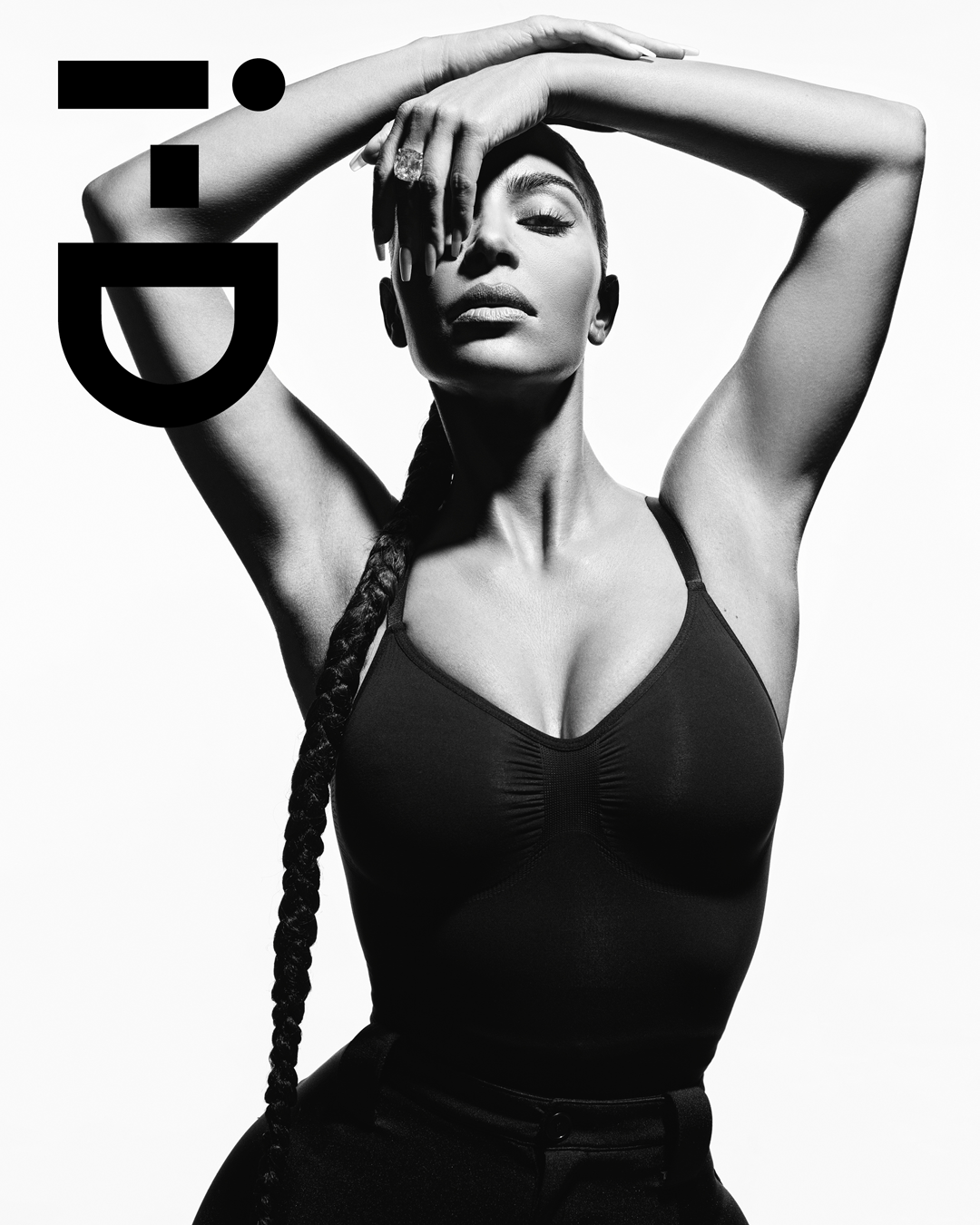 Credits
---
With thanks to Tiffany & Co.
Interview Jeremy O. Harris
Introduction Douglas Greenwood
Photography Mario Sorrenti
Fashion Alastair McKimm
Hair Chris Appleton at The Wall Group for Color Wow Hair
Make-up Mario Dedivanovic at Forward Artists
Photography assistance Kotaro Kawashima and Javier Villegas
Digital technician Chad Meyer
Fashion assistance Madison Matusich, Milton Dixon III, Jermaine Daley and Casey Conrad
Tailor Joel Gomez
Hair assistance Mariah Cloke
Make-up assistance Sierra Matthews
Production Katie Fash, Layla Néméjanski and Steve Sutton
Production assistance William Cipos
Casting director Samuel Ellis Scheinman for DMCASTING
All jewellery (worn throughout) Tiffany & Co.