6 East Asian films gunning for Oscars glory in 2022
Movies from Japan, South Korea, Cambodia, Thailand and Taiwan submitted for Best International Feature at the Academy Awards.
|
15 December 2021, 10:53am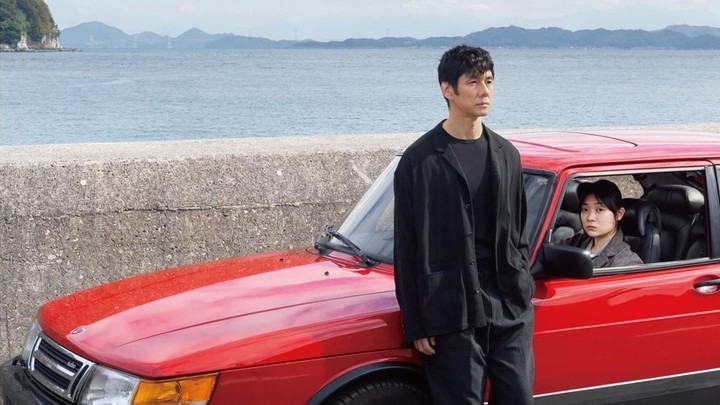 The film industries across East Asia are currently experiencing some of the most monumental shifts they've seen in a quarter-century. The Korean wave is stronger than ever, as Western production houses like Netflix score big hits (Squid Game!) off the back of Parasite's 2020 Oscars sweep. Meanwhile, traditionally smaller film nations like Thailand and Cambodia increasingly look to Hallyuwood for inspiration as they grow their own global filmmaking stock; and Taiwan continue to stake their claim as a leading Chinese-language film industry.
The changing tides of East Asian cinema have already been made evident at the Academy Awards where, in the past three years, Japan, Hong Kong and South Korea have each made the shortlist for Best International Feature Film (with Parasite winning in 2020). And while the unique characteristics of individual filmmakers, cultures and countries make it impossible to group this entire subcontinent together as anything remotely cohesive, it can't be denied that — in the wake of the Hallyu revolution — a renewed curiosity for these diverse East Asian filmmaking nations is warranted.
So with the nominations for Best International Feature Film at the 2022 Oscars due to be announced on December 21, we took a deep dive into the most exciting films submitted by East Asian territories.
Drive My Car (Ryûsuke Hamaguchi, Japan)
One of the most likely candidates for Academy Awards success is undoubtedly Ryûsuke Hamaguchi's lyrical and reflective Drive My Car, which received its UK premiere at the BFI London Film Festival this year after winning a trio of awards at Cannes.
Ostensibly an adaptation of a Haruki Murakami (Norwegian Wood) short story, Hamaguchi's lyrical masterwork is, more accurately, a marathon examination of love, regret and the human condition that runs for a hypnotic three hours. That time is largely dedicated to the nuanced and methodical depiction of its characters — most notably the lead Yûsuke Kafuku (played by a captivating Hidetoshi Nishijima), a famous stage actor who is asked to direct a Chekhov play in Hiroshima in the wake of a personal tragedy. There, he quietly grapples with an upstart actor who idolises him, while internalising his own grief as he's driven around in his red Saab 900 by a stoic female chauffeur.
Director Hamaguchi is fast-emerging as a master of oversized filmmaking (his brilliant 2015 feature Happy Hour runs a massive five-and-a-half hours). With Drive My Car — a film elevated by stunning urban cinematography and a transcendent jazz-pop score from Eiko Ishibashi — he finds himself in magnificent form once again, proving why he's one of the country's brightest prospects for the future.
White Building (Kavich Neang, Cambodia)
While not historically one of East Asia's major filmmaking nations, Cambodia will have been encouraged by the recent response to White Building. The film premiered at Venice Film Festival (where actor Piseth Chhun won the Horizons Best Actor award), before appearing alongside Drive My Car at the BFI London Film Festival in September.
It's the tale of a young man named Samnang, who lives in the iconic White Building of the Cambodian capital Phnom Penh — a historic and slum-like apartment complex that was redeveloped in 2017 to make way for a new 21-storey development. Samnang is a member of the close-knit community that lives within the complex; he spends his time riding around the city streets on a moped with his friends and holds lofty ambitions for a career as a dancer. But when his home is marked for demolition and his father becomes unwell, Samnang's hopes and dreams are suddenly quashed as an uncertain future beckons.
Dilapidated concrete, ruffled laundry and neon lights form the crux of the film's stunning visuals, with drone photography capturing the captivating Phnom Penh landmark in all its faded glory. The film's strong visual characterisation and emotional heart should come as no surprise — director Kavich Neang was raised in the very same building, and previously completed a documentary in 2019 on his own family and neighbours living there as they faced their own urban displacement. But with Chinese filmmaking icon and Venice Golden Lion-winner Jia Zhangke (Still Life) — a master of naturalistic cinema — on board as co-producer for Neang's debut fiction feature, this Cambodian gem reaches even greater heights.
Memoria (Apichatpong Weerasethakul, Thailand)
In the 21st century, no Thai filmmaker has found greater global esteem than Apichatpong Weerasethakul. The arthouse auteur became the first Thai filmmaker to win the Cannes Palme d'Or in 2010 for his surreal slow cinema film Uncle Boonmee Who Can Recall His Past Lives. In 2021, he returned home from the same festival with the Jury Prize in tow for Memoria — his first film shot outside of Thailand, starring Tilda Swinton.
But the latter — a slow-burning audio-visual journey from claustrophobic inner city studios to the verdant jungles of the Amazon, which goes on wide release in the UK on January 14 — is not Thailand's official submission for the Academy Awards this year. Instead, Memoria has been fielded by Colombia, the country where it was filmed. The film that Thailand has submitted this year is another joint venture between two countries — with South Korea the other party involved.
The Medium (Banjong Pisanthanakun, Thailand)
The Medium is the latest film from Thai filmmaker Banjong Pisanthanakun, a horror veteran whose 2004 film Shutter received a smash-hit Hollywood remake in 2008, and whose 2013 film Pee Mak remains the highest-grossing Thai film of all-time. It was produced by South Korean director Na Hong-jin, the man behind the Netflix-distributed Korean cult horror sensation The Wailing, with both Thai and Korean production companies collaborating for the project.
Whether the film is Thai or Korean or both, is moot; The Medium is a fascinating prospect that marries Thai folklore and religious beliefs with the form of a found footage horror movie, set in the verdant jungles of Isan and following a documentary team who investigate a mystic shaman. The reputation of the film's creators precede it — and while the film's genre trappings ensure that it's unlikely to go all the way to winning the trophy, The Medium's rich atmosphere and realistic cinematography offer all the hallmarks of a future cult classic.
Escape from Mogadishu (Ryoo Seung-wan, South Korea)
Speaking of South Korea, Escape From Mogadishu received a rapturous reception upon its sold out UK premiere at the London Korean Film Festival in November. But the film is an even bigger deal in its home country.
It's based on real events which took place in Somalia in the early 90s, following a violent seizure of power by armed rebels in the country's capital, Mogadishu. The ensuing civil war — the events of which are also depicted in Ridley Scott's 2001 Academy Award-winning war film Black Hawk Down — is captured in full swing in Escape From Mogadishu, a tense re-enactment of how North and South Korean diplomats were forced to band together to flee the country as telephone lines were cut and violence raged in the streets.
It's the latest blockbuster from Ryoo Seung-wan, a man who's been right in the middle of the Hallyu wave of the past quarter-century, and who broke records with his 2017 feature Battleship Island after the film sold 970,516 tickets on its opening day. In 2021, Escape From Mogadishu is the nation's highest-grossing blockbuster of the year — beating out competition from Marvel's Eternals, Dune and No Time To Die — and it is every bit as dynamic as we've come to expect of the country's recent cinematic output.
The Falls (Chung Mong-hong, Taiwan)
It's two in two for Taiwanese filmmaker Chung Mong-hong, who also made the Best International Feature Film shortlist at the Academy Awards last year for his epic, crime-infused family drama A Sun (streaming on Netflix). In 2021, he has the nation's backing once again for latest film The Falls, which arrived in the UK via a sold out screening on the final day of London East Asia Film Festival in October, following its world premiere at Venice Film Festival.
A mental health drama boasting vivid cinematography, complex characters and powerful performances, The Falls utilises the Covid-19 outbreak as a framing through which to explore the breakdown of a relationship between a mother and daughter. The pandemic is wisely kept in the background – and instead, the film offers a nuanced exploration of psychology and emotional trauma that culminates with an expectedly dramatic climax.
Arguably the most exciting voice to emerge from Taiwan in recent years, Chung's broadly enjoyable and effective film work increasingly demands attention. As the nation's film industry grows in stature on a global scale, Chung may prove to be one of the most important international filmmakers of the twenties — Academy Award or not.