Skiifall on growing up in Montreal and Virgil Abloh's lasting influence
The 20-year-old rapper was listening to Selena Gomez and One Direction before discovering hip-hop.
This story originally appeared in i-D's The Out Of Body Issue, no. 367, Spring 2022. Order your copy here.
"I went through a phase where I was coming up with names for myself like, Young this, Lil that, and it was just too cliché," Skiifall shrugs as we sit down for a chat in East London. Already it's clear that the 20-year-old, Saint Vincent-born Canadian rapper is intent on doing things a little differently from all the other rappers out there. He's in the UK for a few days – a place that has received his genre-melding approach to music with welcoming arms – for only the second time in his life, despite the fact he has already built an impressive name for himself here. He's extremely calm, and his words are extremely considered, which, as our conversation plays out, comes to reflect his focused approach to music and life.
"Before I was introduced to the streets, Justin Bieber, Selena Gomez and One Direction, they were my favourites," he admits with a wry smile flashing between his softly spoken words when asked about his earliest musical experiences. "I used to sing their songs with my mom, she was a choir director… She's a good singer! I listened to a lot of pop, but when I got to high school I deaded that."
By the age of 12, Skiifall was already making tunes, but even from an early age he recognised the importance of vision and execution. "I was in a band and it was pretty fun, but my ideas weren't getting across," he says. "So I decided to expand myself creatively on my ones." By high school, he'd moved onto his newfound love of hip-hop – specifically, today's set of boundary-pushing contemporary artists: "My music teacher was trying to put me onto Kendrick Lamar, but it was the time when Rich Gang, Travis Scott and Migos were coming up," he shrugs, "I feel like those names collectively brought in a new era of music."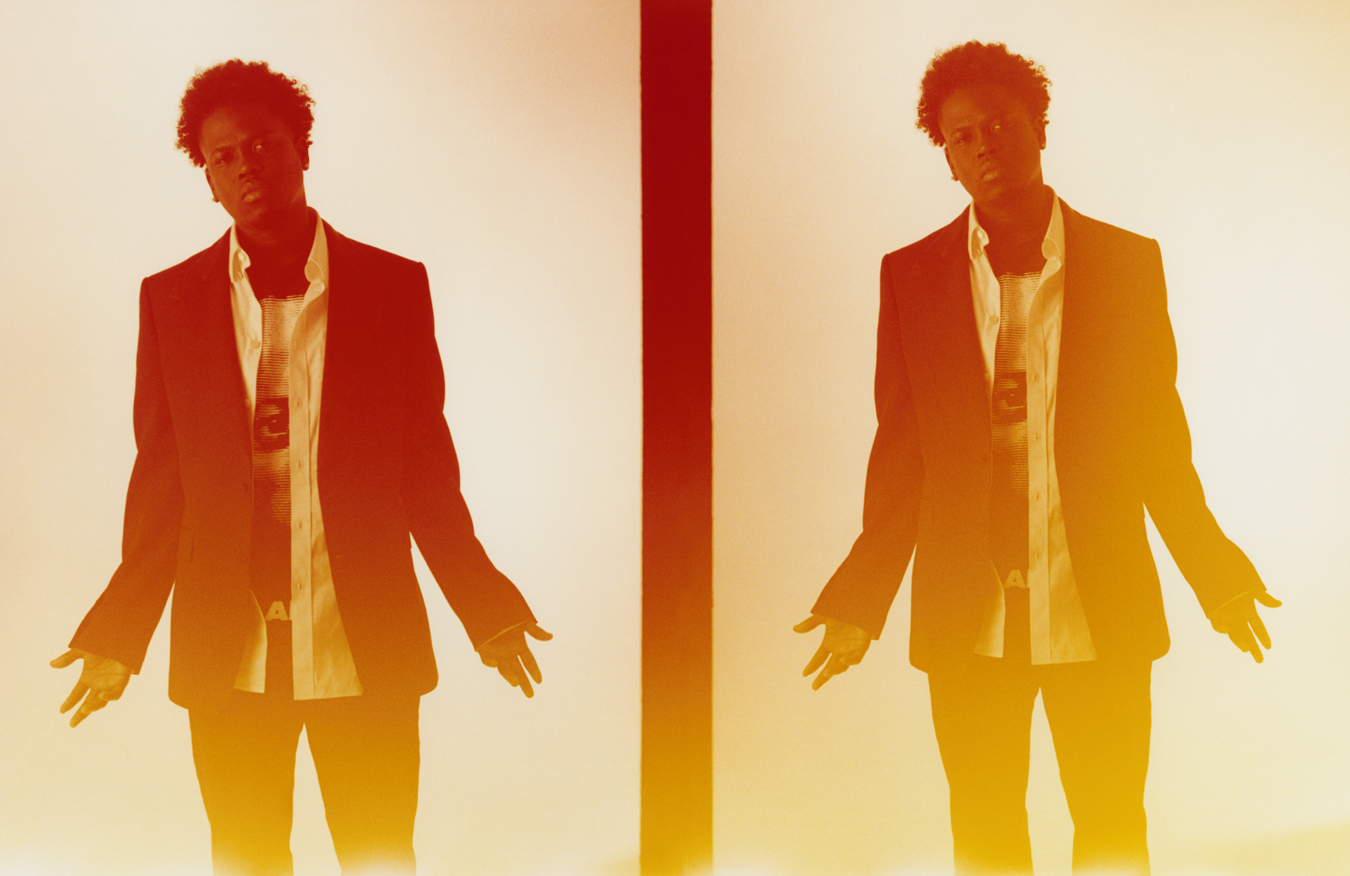 Dedicated to honing his craft during those formative years, Skiifall would devotedly travel to free studio sessions provided by a local youth centre both before and after school during Montreal's harsh winters to scoop up any cancelled slots; "The snow would be up to my knees," he reminisces, "But I wanted to record, man! I wanted to keep going so I could improve, I wanted to be great."
Before life in arctic conditions, Skiifall has happy memories of living with his grandmother, under the sun of his native Saint Vincent in the Caribbean. At age eight, life changed in a major way when his mother's job saw her move to Montreal, where he still resides today. "She wanted to give me a better life. I wouldn't be the person I am today if she hadn't done that, but I wouldn't be who I am if I hadn't lived in Saint Vincent either."
Skiifall's youth in Montreal's Notre-Dame-de-Grâce neighbourhood was a period of adaptation. He quickly had to learn French, and come to terms with the city's wealth gap. "Growing up, literally down the block from my house were the craziest houses and cars. It was like, 'we're in the trenches, but just five minutes away from here…'" he muses. Nonetheless: "NDG is the best. It's one of the biggest neighbourhoods in Montreal. There are people from the Caribbean, Africa, Asia, from all over the world and everyone lives together," he tells me proudly.
"I want to show the grittiness of where I'm from, but with a higher taste, like Kendrick did with Compton."
Growing up in such a melting pot has come to heavily influence Skiifall's creative output. That fact became clearly evident on his breakthrough viral hit Ting Tun Up at the end of 2020, where his floaty flow sprinkled with patios slang smoothly merged over a piano-laden, speaker-knocking beat, delighted listeners not just in Montreal, but around the world.
"I remember I dropped that first bar 'When Vincentians greens man come through ting tun up' and the whole studio went crazy because I'd never rapped like that before!" he recalls as we discuss the rapid process behind the track's creation. "We finished the song that day and two days later we were shooting the video, which took like an hour. My day-to-day manager reached out to me after he heard it – he knew nothing about music but knew how to do online ads. I told him to run them in Europe, Montreal and Toronto, but I wanted most of the attention to be on London. I knew the vibe of the song was gonna be right. I'd never even been to London but I knew it was about to go crazy there."
With a leg up from targeted technology, alongside the decision to release a video that wouldn't look out of place as a scene in Top Boy, Skiifall's plan worked. British fans rallied around the ethereal banger: the likes of Jorja Smith began to share it on social media, and London rap star Knucks jumped on an official remix. To top it all off, the internet's ultimate tastemaker, the late designer and DJ Virgil Abloh, gave his seal of approval via an Instagram post. Skiifall still remembers that moment vividly: "The first time he posted one of my songs on Instagram I was like 'what the fuck!' Literally, two seconds later he messaged me and I almost fell out of my chair!"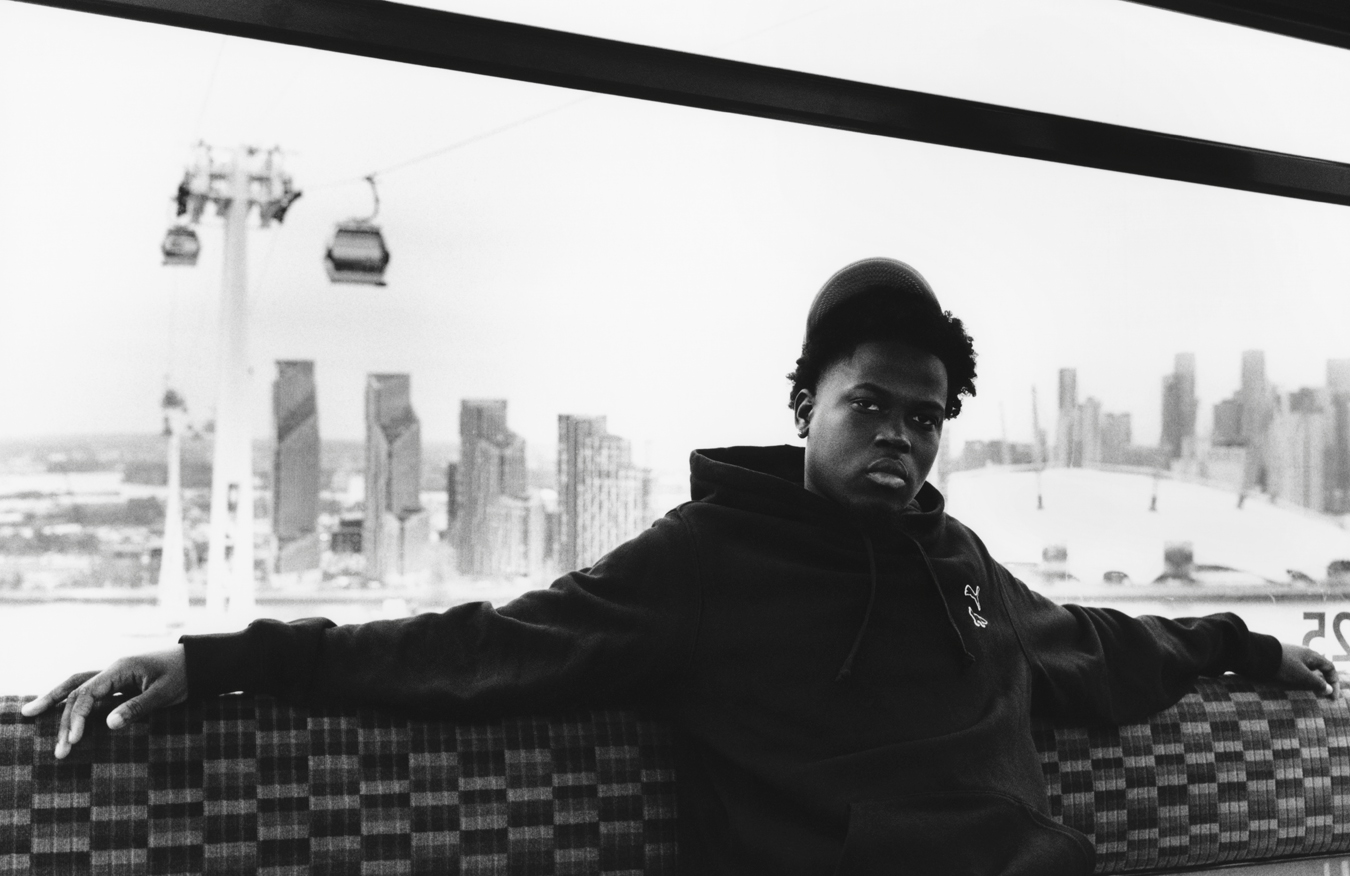 Abloh would later select Skiifall's song Lost Angeles to soundtrack one of his Louis Vuitton campaigns before his untimely death just months later. "To be part of one of the last things he did really means the most to me," he reflects wistfully. "I got to meet him once backstage at a Bone Soda show in London, he even brought me out on stage. Virgil was such a nice person – he didn't have to do anything for me this early on in my career and his support was way, way, beyond… Actually, his team gave me this!" he exclaims as he stops to show off a framed print of a pearl of wisdom left by Abloh left on Skii's Instagram account. It reads 'Your Sound Is The Soundtrack To Our Future.'
Speaking of the future, our conversation drifts towards his upcoming plans. He's all too aware that his fans are hungry for more after his well-received three track mixtape WOIIYOIE TAPES VOL 1 last summer – a project filled with his now-trademark hooks and melodies that felt like an important moment for him to further express what he can achieve sonically: "I wanted to showcase the different sides to me, my versatility. Ting Tun Up is not the only way I can rap, I can do more than that."
So what's next? "I have a new song, Bloodclat Business, coming out very soon," he reveals excitedly. "We spent fourteen hours shooting the video in Montreal, on the coldest day ever. When I'm rapping you can see the air coming out my mouth… It was crazy, but I want to show the grittiness of where I'm from, with a higher taste like Kendrick did with Compton."
"I want to improve my vocabulary so I can have better punchlines. I want to have triple meanings in my bars. The other day I realised in school they were teaching me this stuff but I never listened! Why the fuck didn't I do that?!"
After achieving international success at such an early stage in his life, it's easy to forget Skiifall is just twenty – a fact that becomes slightly more apparent when he admits he's never listened to a Kanye West album older than 2013's Yeezus. While being a young musician in the digital age means unlimited access to an almost frightening array of global influences, he's still a kid working out his own identity and sound. "In terms of songwriting, I'm not where I want to be" he says, "I have time to learn and get to know myself. What I've put out so far is me in the midst of learning, it was just spontaneous. I'm still figuring it out."
Refreshingly, Skiifall doesn't seem tempted, like many of his rap peers, to cave into external pressures and release a chart-chasing album while the iron's hot. "I just want the fans to know that whatever I put out will be worked on deeply and with care. I won't just put out ten random songs, I'll take the time to put out an actual good project. I want to give the best of me, not a 30% version of me. Because that's just going to be me repeating the same lyric in a chorus. That's not what I want to do. I want to be smart about what I do and create my own path."
As for his 2022 resolution? As you might have guessed, Skiifall is focused on improving his craft by educating himself. "I told myself I want to read the whole dictionary. I want to improve my vocabulary so I can have better punchlines. I want to have triple meanings in my bars," he pauses, "The other day I realised in school they were teaching me this stuff but I never listened! Why the fuck didn't I do that?!"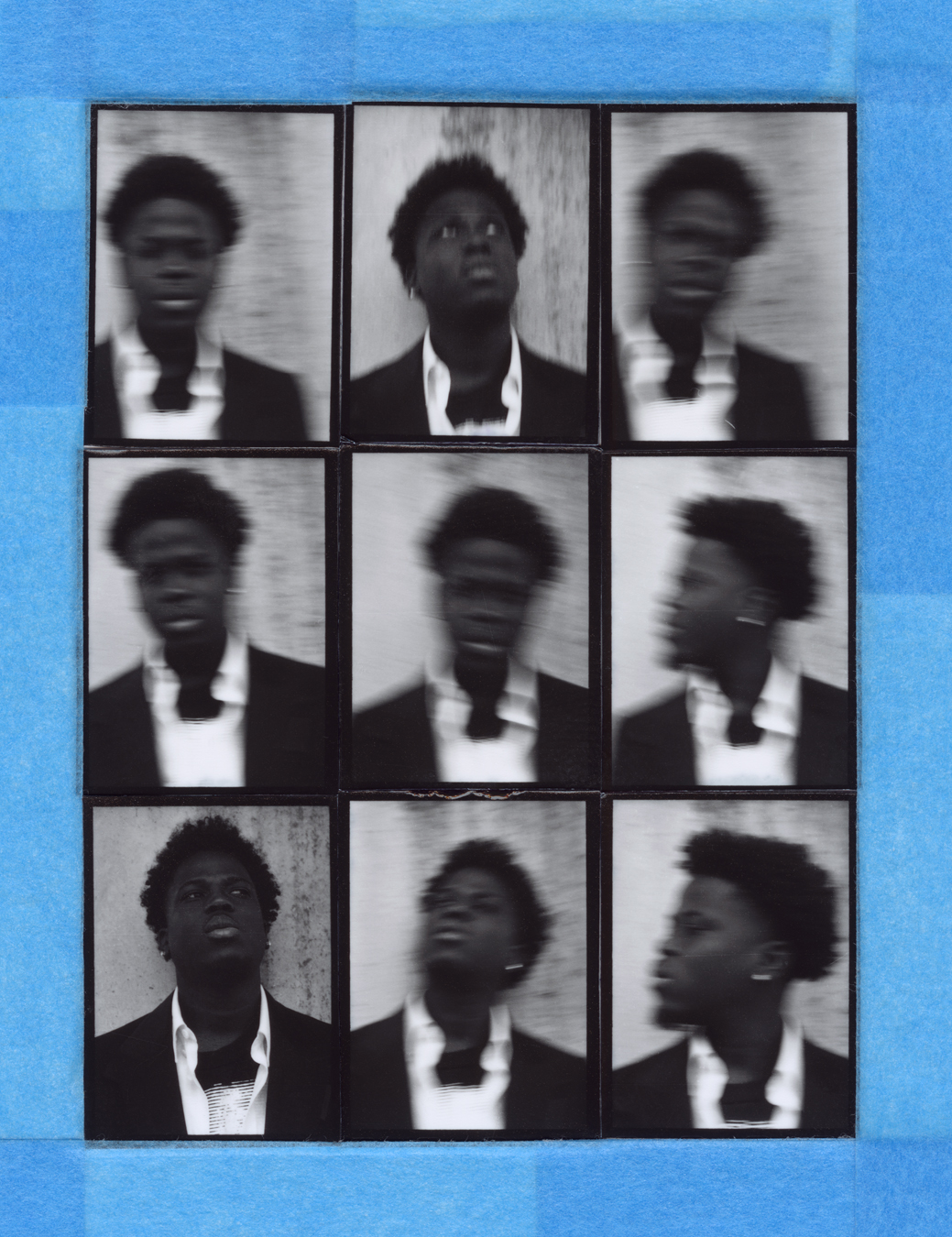 Follow i-D on Instagram and TikTok for more on music.
Credits
---
Photography Maxwell Tomlinson.
Fashion Louis Prier Tisdall.
Hair Rohan Nurse.
Photography assistance Rory Cole and Tamibé Bourdanné.
Styling assistance Marina de Magalhaes.
Tagged: