Poppies and Violette. France, 2021.
Alexandra Sophie's painterly photographs of femininity
The French image-maker, sought after by Chanel and Prada, finds solace in capturing the stripped back, honest and feminine.
Poppies and Violette. France, 2021.
The Maori word for autism is "takiwatanga". It translates to "in their own time and space" — a profound and empowering way to think about being neurodivergent.
Growing up in a small French village, photographer Alexandra Sophie was always very close to nature and most comfortable there. "I've always been different but it took quite some time for me to realise it," she says. "But I never felt that having autism was a negative thing." Then she started middle school and everything changed. "There was a lot of pressure to fit a mould. Everything was very defined and I was bullied a lot," she says. "Growing up, I was really afraid of people. I get the shivers just thinking about it." Being unable to take the bus — a special car-sized ambulance regularly ferried her to and from school — only made a difficult situation worse. Marked as "weird", Alexandra stopped trying to fit into traditional social codes and found solace in her solitude.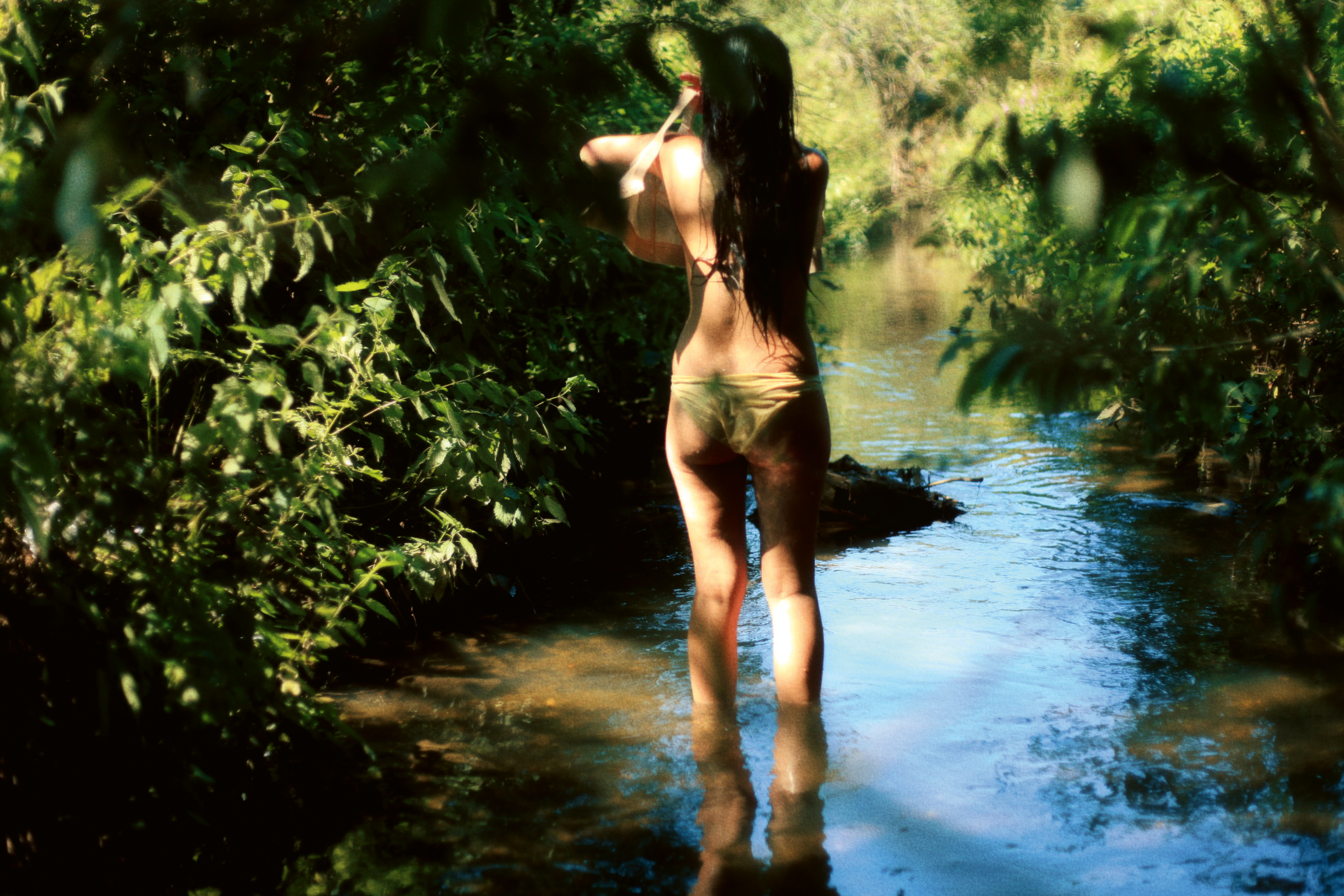 "Photography saved me," Alexandra says. After leaving school as a teen, Alexandra spent her days at home surfing the internet and reading blogs. "There was no Facebook or Instagram at that time, but there were sites like DeviantArt where I could always see very creative and conceptual work," she says. "I had no intention of becoming a photographer — this was just a way to spend my time, to do something, and be out there online. But it evolved very quickly."
Sensitive to artificial light, Alexandra opted to work in natural settings like the family garden. Uncomfortable photographing herself, she cast her sisters instead, shooting moments that embraced the romance of femininity. As social media began to take hold, her sisters used these photographs as their profile pictures to great fanfare from their friends. Suddenly everyone was clamouring for an Alexandra Sophie photograph.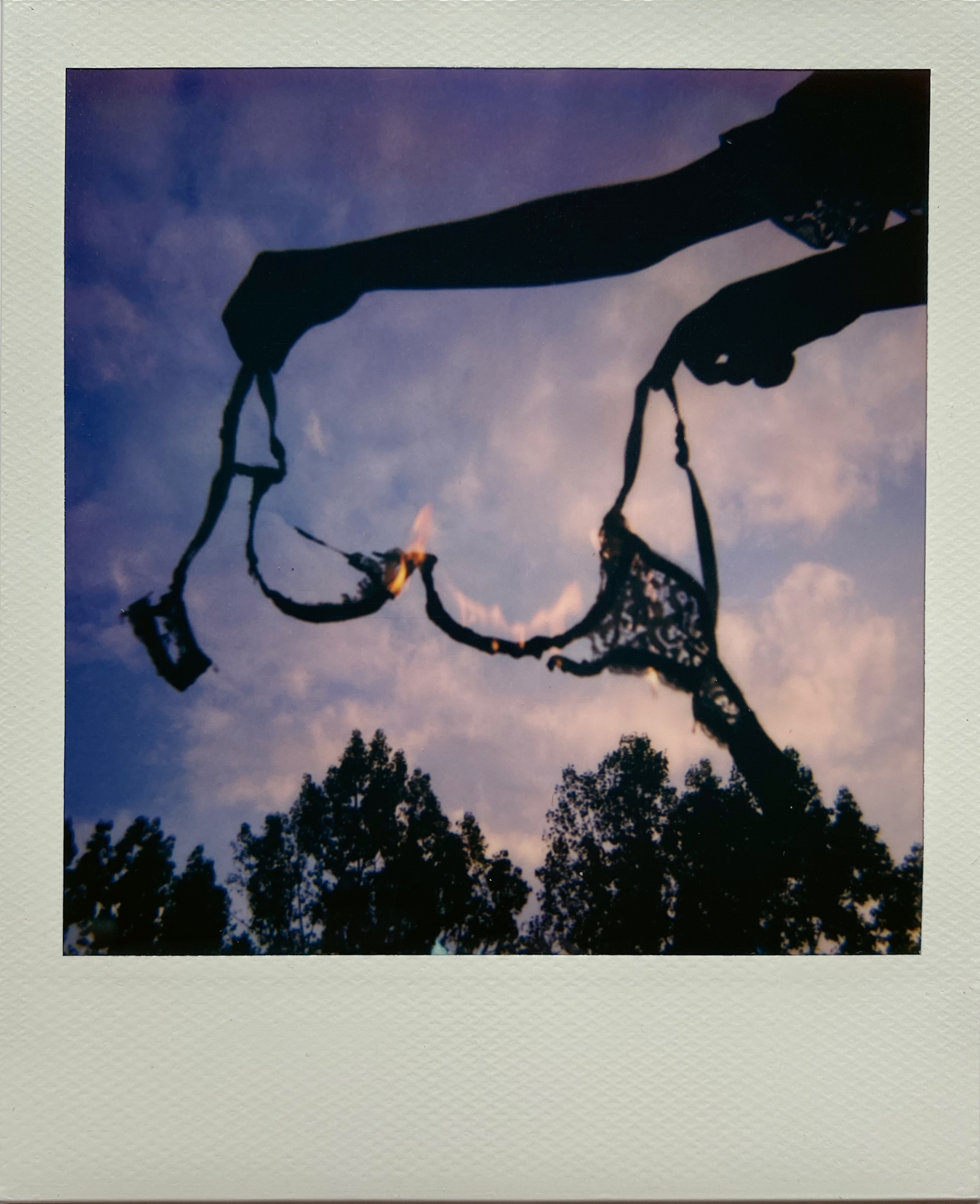 "I became the profile picture provider for my town," Alexandra says, telling me how this helped her grow more confident in her vision. With people now aware of her emerging talent, Alexandra soon went from being an outcast to being in-demand. But having been alienated for so long, she wasn't quick to let down her guard and focused solely on the task at hand: mastering the art of photography.
As fate would have it, Alexandra's exquisite images caught the attention of major fashion and beauty brands such as Prada, Chanel beauty, Dior beauty, Vogue, Vanity Fair, and Harpers Bazaar. "I don't even know how I ended up here!"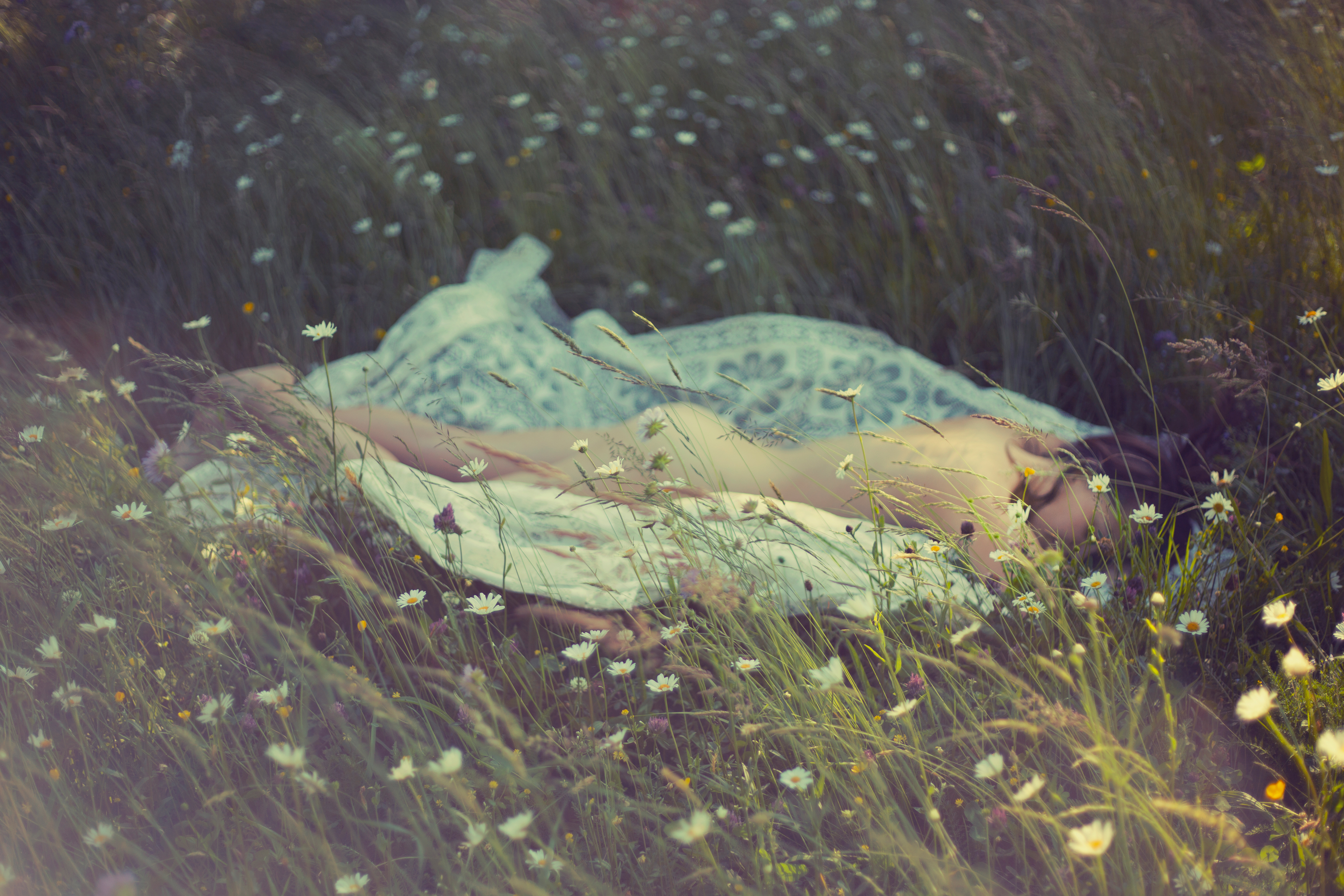 Although Alexandra loves fashion and beauty photography, the narrow scope of industry standards can be limiting. "For a while I stopped taking personal photographs because I was too busy with work," she says. "It was terrible. I was really missing something and my work was too." Recognising the need to nourish her own vision and creativity, Alexandra embarked on a personal series of work that brings together an expansive and inclusive group of young women.
The result is Flower Shower (Images Publishing), a soft collection of young women in the natural landscape that explores themes of identity, sexuality, feminism, and the social codes of "normalcy." Alexandra's tender and sensual photographs celebrate the innate eroticism of the feminine when it's liberated from the male gaze. Here, sexuality is open and fluid, unfettered by labels and beliefs.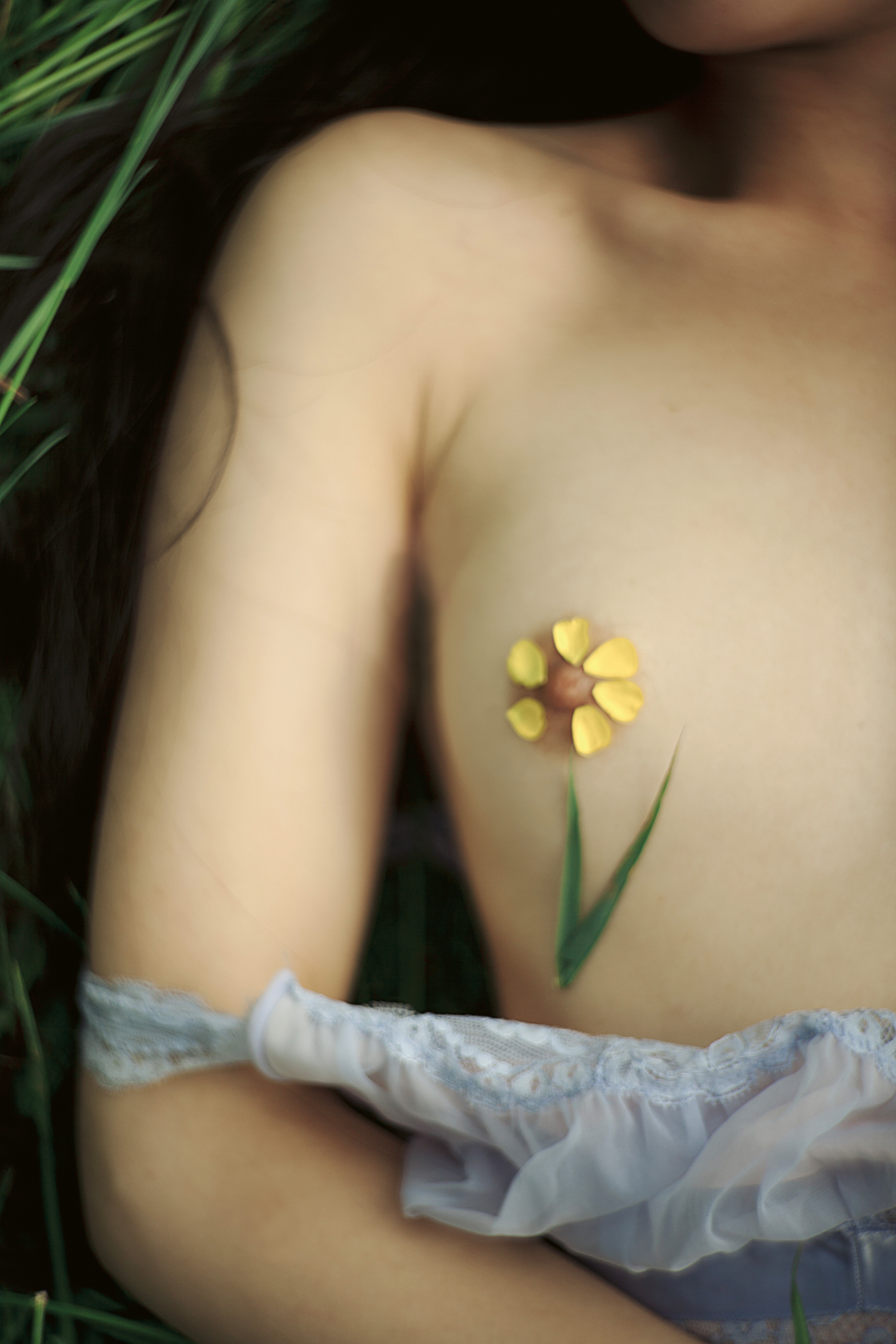 "This book was really an opportunity to be free," Alexandra says. "It's all about simplicity in every way. Taking pictures of nudes help us 'get back' ownership of our bodies, showing them just as they are instead of as objects of desire. It shows a side of us that is bare and raw, whereas clothing [acts as] a distraction. Taking away fashion — and the commercial, capitalist side — makes the photograph timeless." For Alexandra, beauty is not a subject or an object but rather a response to simply being present, bearing witness to the nature of existence.
Now 29 and living in a remote French village with her husband and children, Alexandra continues to stay close to home. To this day, photography is the only thing she does outside the house, travelling to Paris for shoots. "I get this surge of excitement and see these images in my head but I'm always so happy to come back home, to this peace and quietness."
Photography has given Alexandra confidence to live fully in her own time and space. "I feel like I have this thing that is under my control and helps me to navigate the world," she says. "I love to have my camera when no one is around and take photographs of my friends. I just follow the light."
Pre-order Alexandra Sophie's 'Flower Shower' from her website here.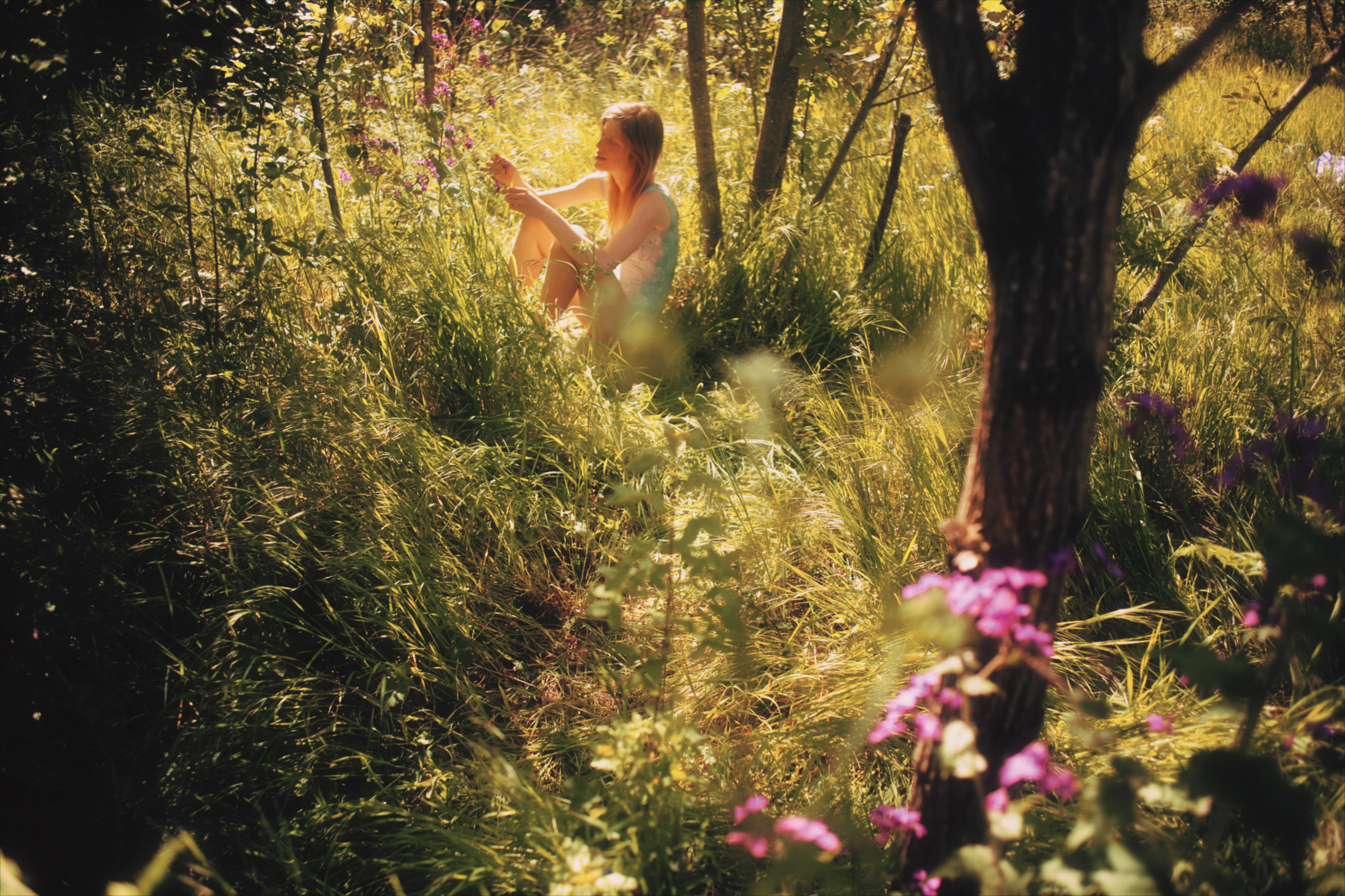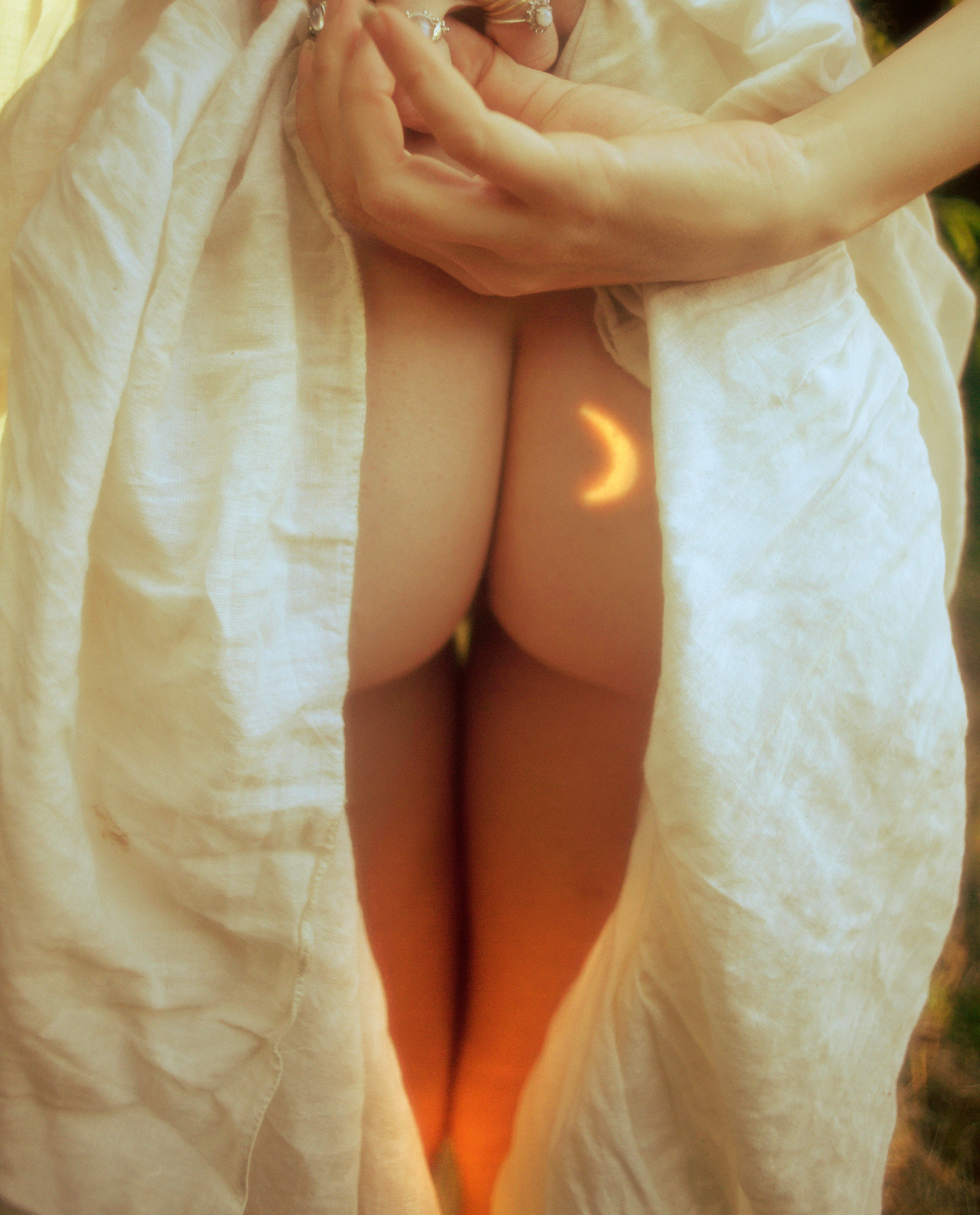 Credits
---
All images courtesy Alexandra Sophie
Tagged: