Loewe's AW22 menswear show was a clapback to the Metaverse 
Jonathan Anderson's latest collection for Loewe was full of bright, LED-lit clothes that questioned the role of clothing in the digital world. 
Images courtesy of Loewe
One of the wonderful things about IRL fashion week is the variety of shows. For fashion fans, it's almost like scrolling through Netflix in pursuit of entertainment. Some shows offer escapism from everyday life with the kind of clothes that make you want to dress more elegantly, and therefore live more elegantly. Others are dark and gritty, the kind of shows that you might appreciate from where you're sat, knowing full well you'll never go there — but, equally, you can take pleasure in knowing that some people will. Then, there are shows that engage your mind — documentaries full of thought-provoking ideas that reflect the way we live now. Fashion as a mirror to our times; clothes as social commentary.
Jonathan Anderson's AW22 show for Loewe was definitely in the latter camp, adamantly defying any fashion show algorithm out there. At its core, it was a show about the dawn of a new decade in which reality is murkier than ever. Everyone keeps talking about the Metaverse, but ultimately we all get dressed in the morning in order to get down the stairs. Here was a show that went from the first pre-caffeinated glimpse of the bathroom mirror — quite literally, with domestic sinkholes as eyelets — all the way to the images we see of ourselves on backlit phones throughout the day, or staring back at us during endless Zoom calls.
You get the sense that Jonathan, ever the futurist, is relishing in working against technology. He's a hyperactive thinker, paradoxically shifting the course of his thinking season to season, yet always expressing his vision with clarity and conviction. He is a designer racing against himself, which is what makes his work feel like it exists on the cusp of tomorrow, even if Loewe is all about the beautiful slowness of Spanish craftsmanship. His last womenswear show was completely hysterical, full of funhouse mirrors and unforgettable harpooned silhouettes that couldn't be further from the play-it-safe classicism of most luxury houses. This time, too, he set out to make a collection that can compete with the magnetic pull of the digisphere, turning simple garments into thoughtful concepts that echoed the confusing times we're living in.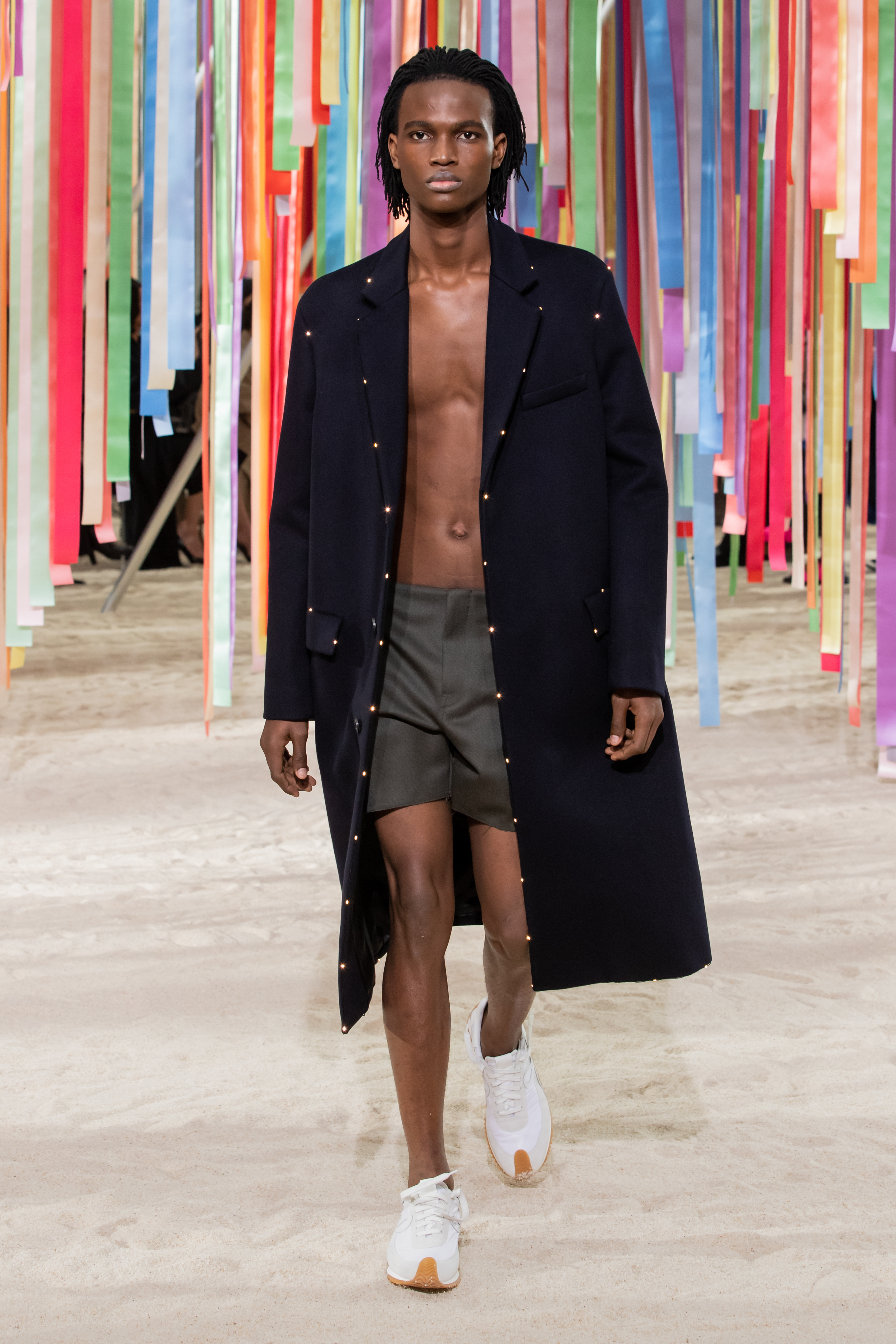 LED lights were somehow worked into garments, glowing from beneath waistbands and coat flaps and glimmering from within the shaggy fluff of shearling coats. Heart-shaped balaclavas hinted at the novelty Instagram filters we've come to amuse ourselves with. Wide-hopped knits that contorted the silhouette into dramatic Lynn Chadwick-esque sculptures resembled a body in the process of being dramatically Facetuned, warped in different directions. T-shirts printed with the faces of the boys wearing them, worn as a kind of inverse mirror-image or on linings pulled over the head like a footballer who just scored a goal, suggested Narcissus drowning in his own digital reflection. Trompe l'oeil bodysuits, printed with shrunken versions of the bodies beneath them, were like nipped-in, digital second-skins
In fact, filters and digital imagery were sort of the impetus for the show. "When we look at ourselves as individuals, is it real or not real? Enhanced or not enhanced?" Jonathan pondered after the show. "We're falling into the computer. We live in a world that is backlit, so we are heading to a world where clothing needs to compete with the non-reality."
In terms of the clothes, interestingly it mostly consisted of familiar archetypes: blue jeans, Breton sweaters, overcoats, camo pants, shearling parkas, white T-shirts. Each one was given a twist, framed by plenty of flesh, from bare chests to bare feet, to emphasise the physical form — rather than its digital duplicate. Here, the body was manipulated and questioned by the clothes. At times, it was difficult to figure out if the body was the point of arrival or departure. A sweater with a heart-shaped cut-out at one nipple, for instance, made you wonder if it was a print or the real thing.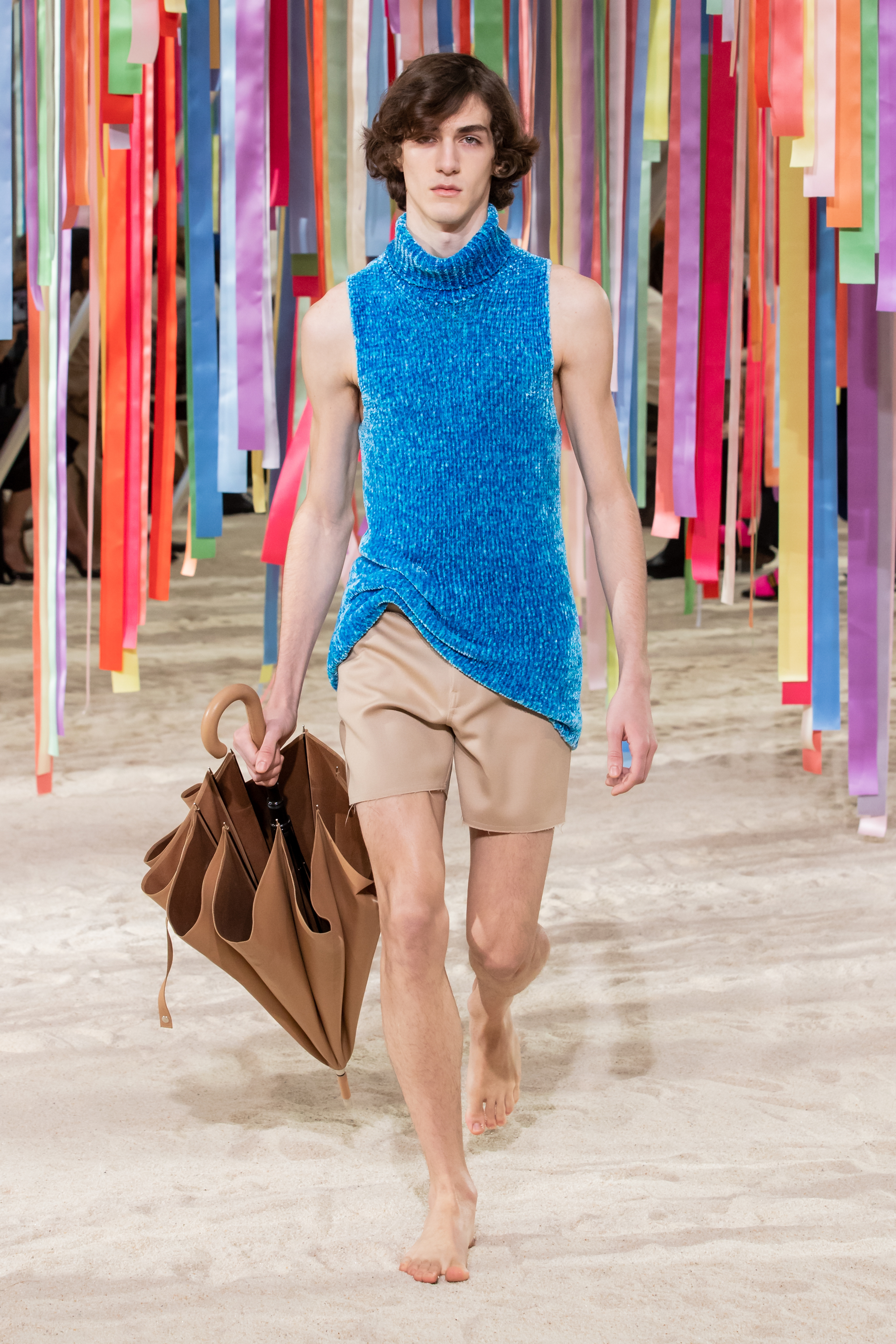 At the end of last year, we had a chat with Jonathan, delving a bit further into that brilliant SS22 womenswear collection of his. Throughout the last year, he's kept coming back to the word 'mass', and in turn, we've discussed how fashion has become entertainment, just as entertainment is becoming art, and therefore how clothes must now channel more than just hanger appeal; they must be more sensorial and provocative than anything could ever exist in Web 3.0, while simultaneously existing within it.
After all, plenty of documentaries, movies like The Devil Wears Prada and shows like Emily in Paris have widened the public perception of an industry that was previously considered a niche interest. These days, Jonathan is actively engaging with all kinds of ideas about what fashion is, and who it could speak to. Sure, it might be bought by a few, but it can appeal to the many via the transmission of imagery. Case in point: the patchwork JW Anderson cardigan that became a TikTok sensation after it was worn by Harry Styles, resulting in Jonathan releasing it as a knitting pattern for kids to make at home.
This show continued his exploration of fashion's shifting place in culture, and how the idea of clothes can be a commodity in of itself. Sort of like an NFT, really. Sure, there were classic coats and beautifully-made leather bags that will surely fill Loewe's gallery-like stores, but ultimately the purpose of this show was to entertain and engage. And yes, we're still very much watching.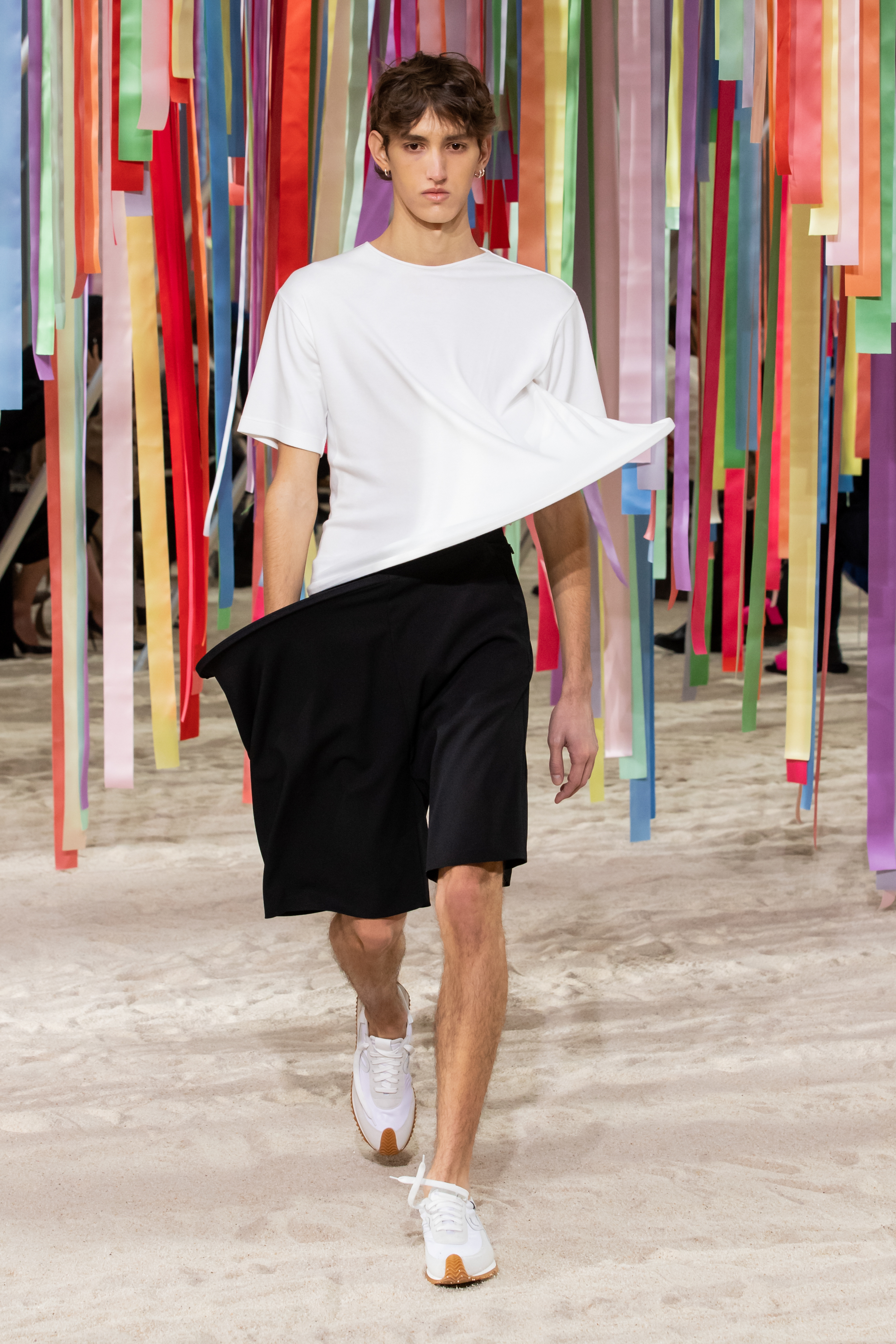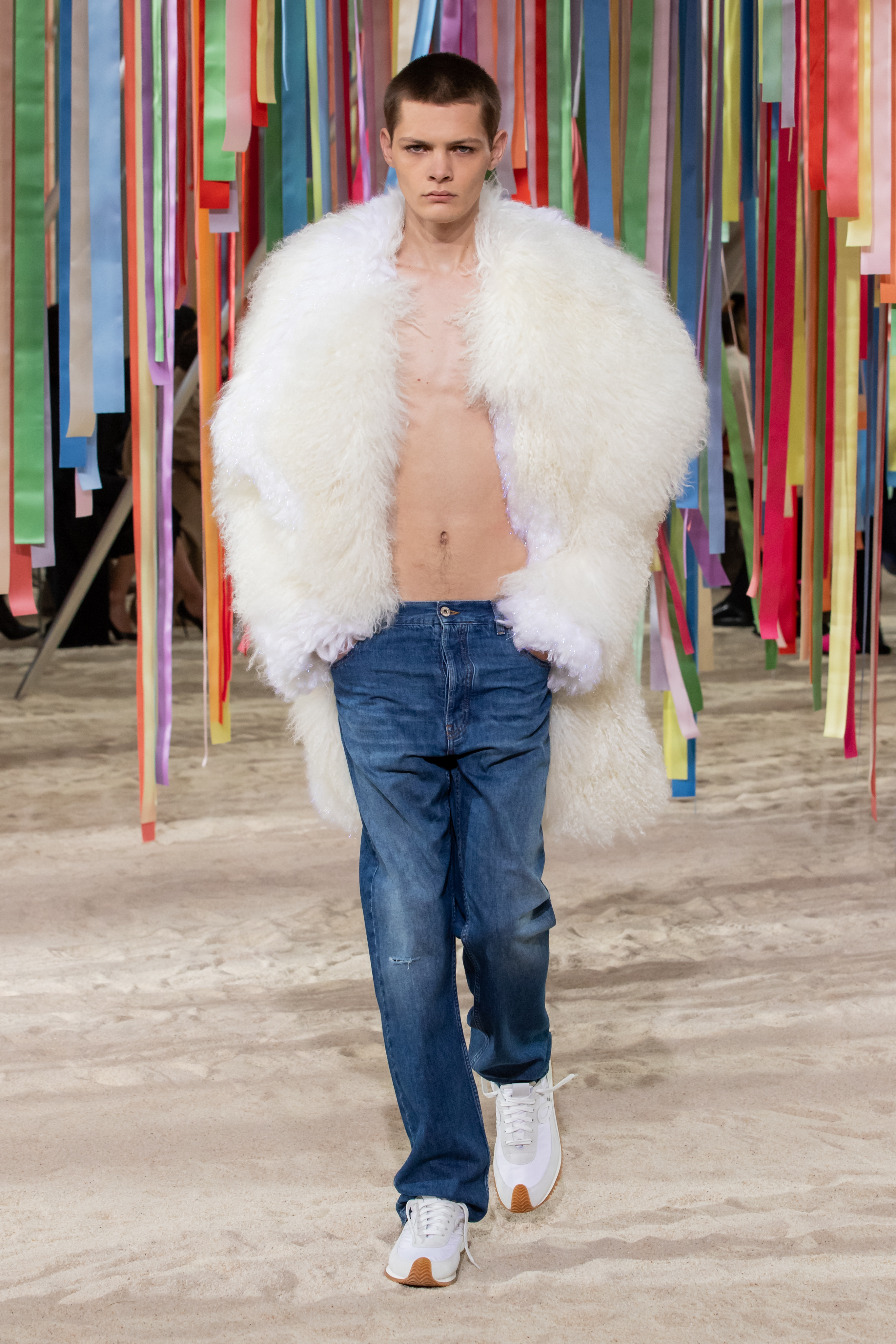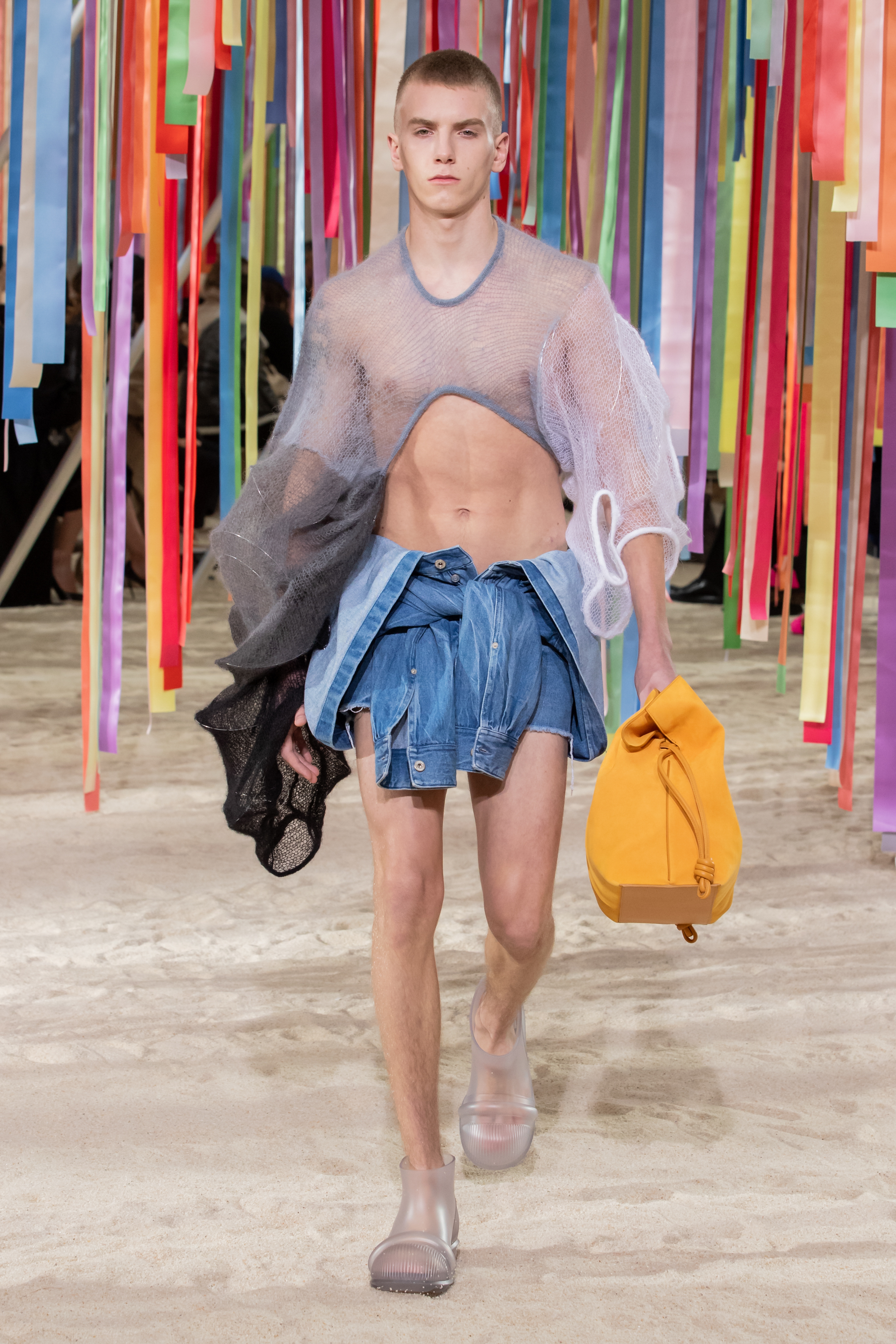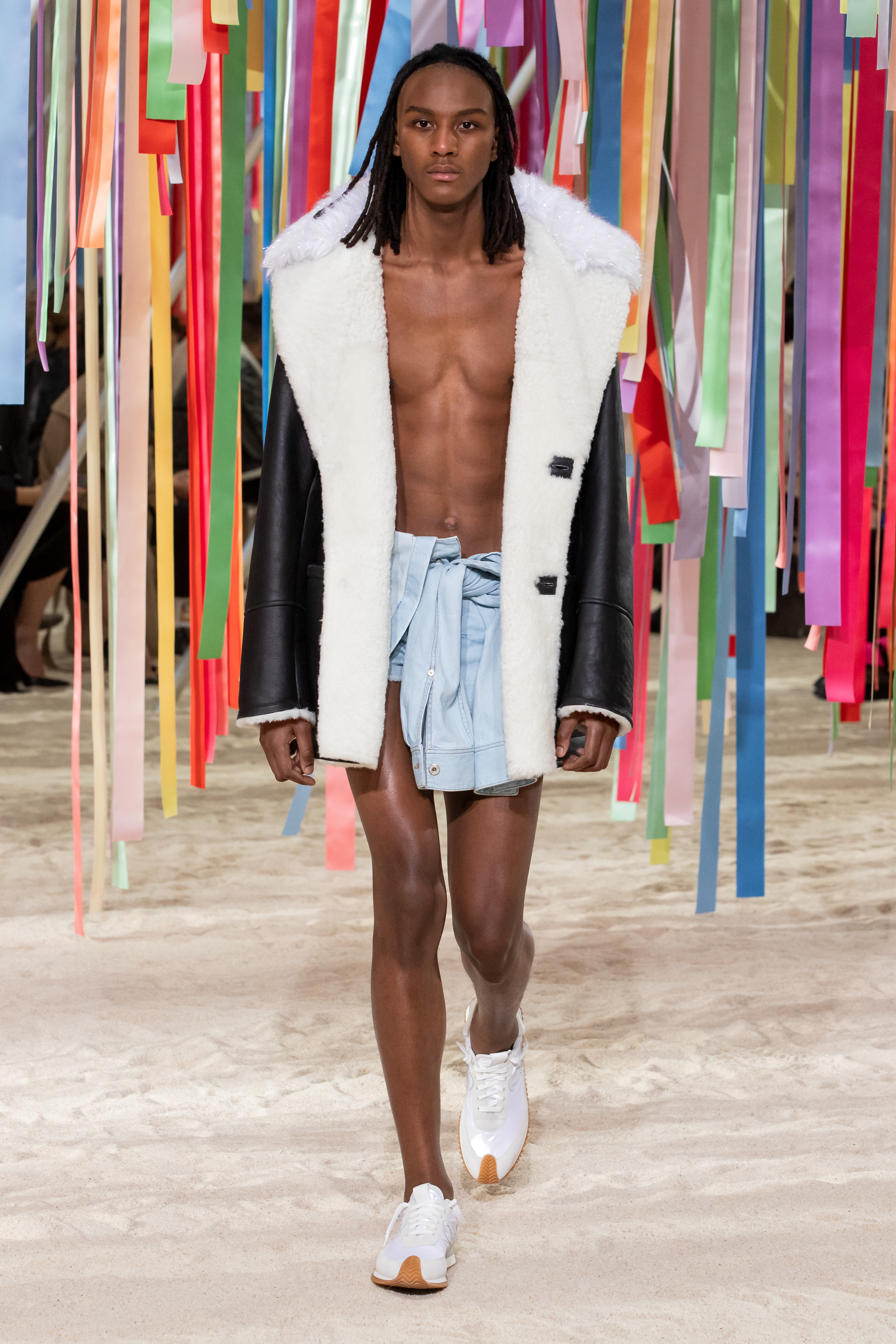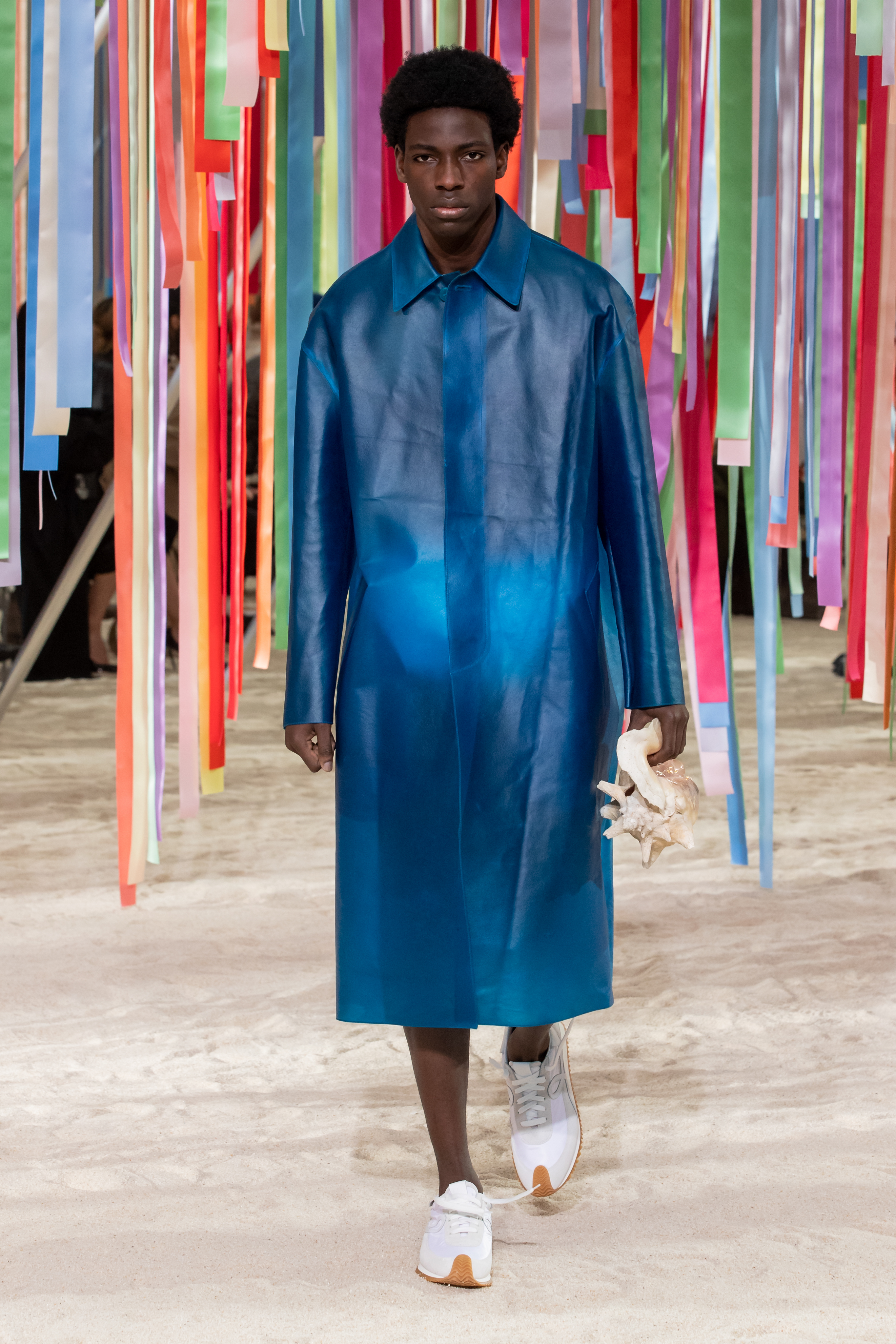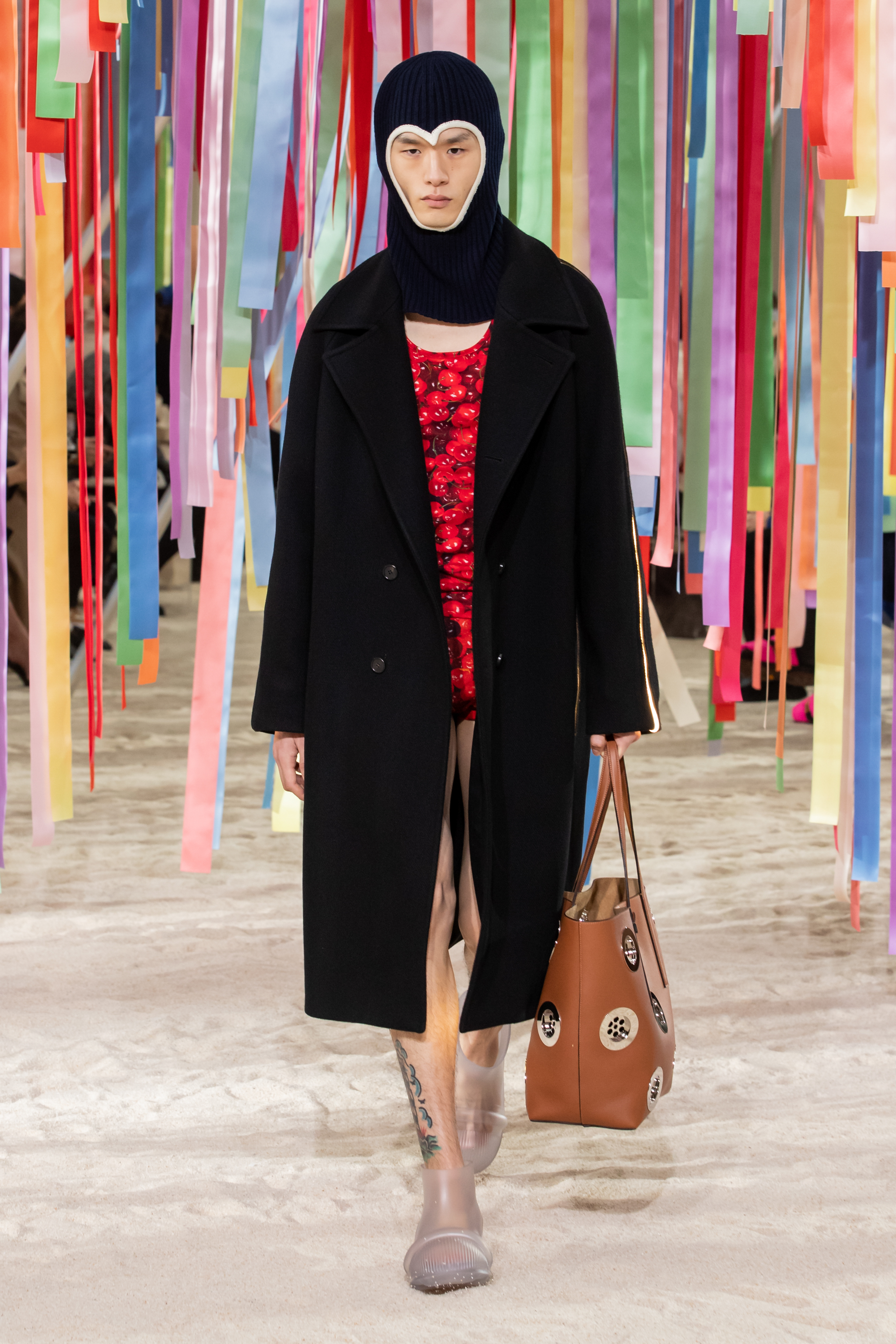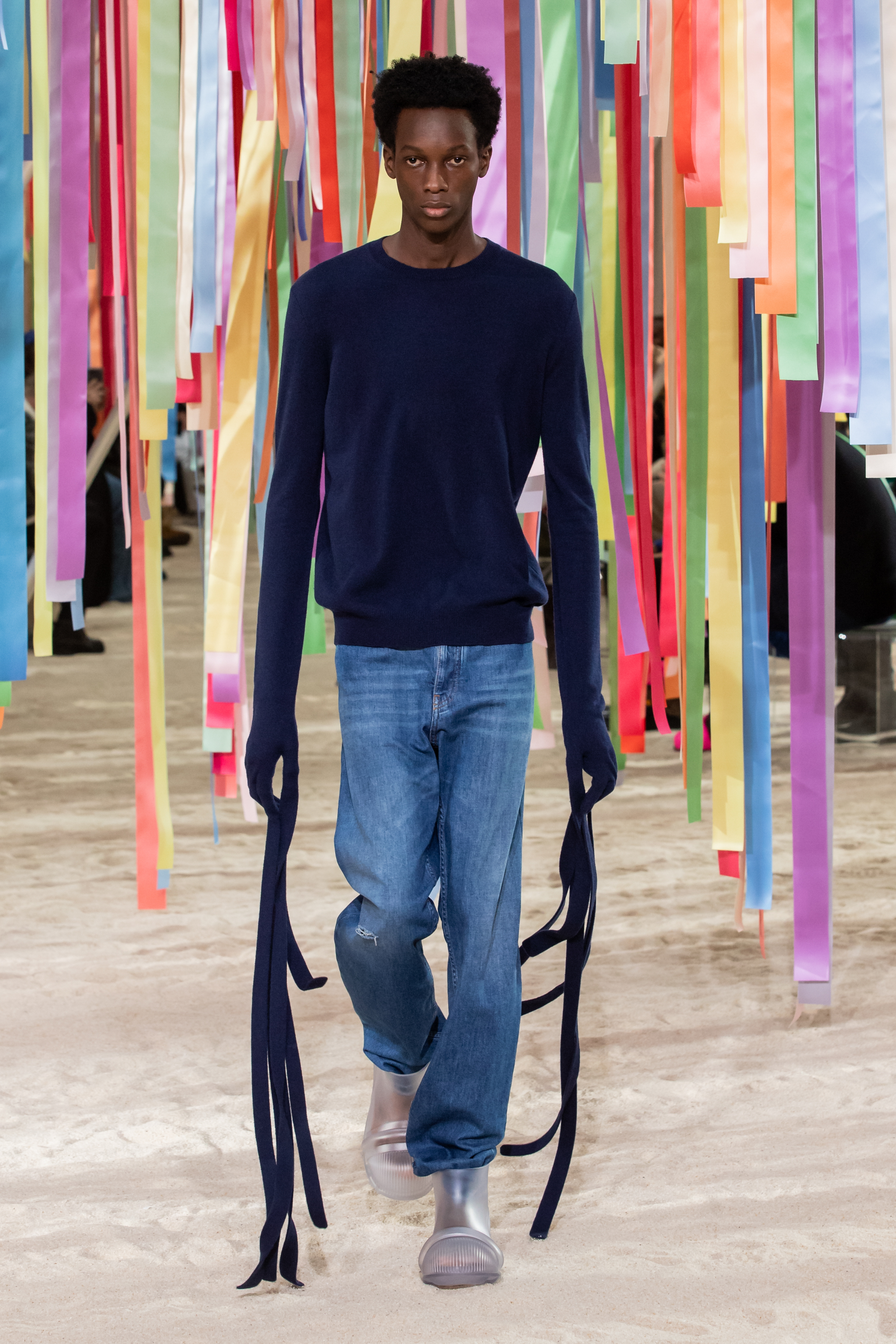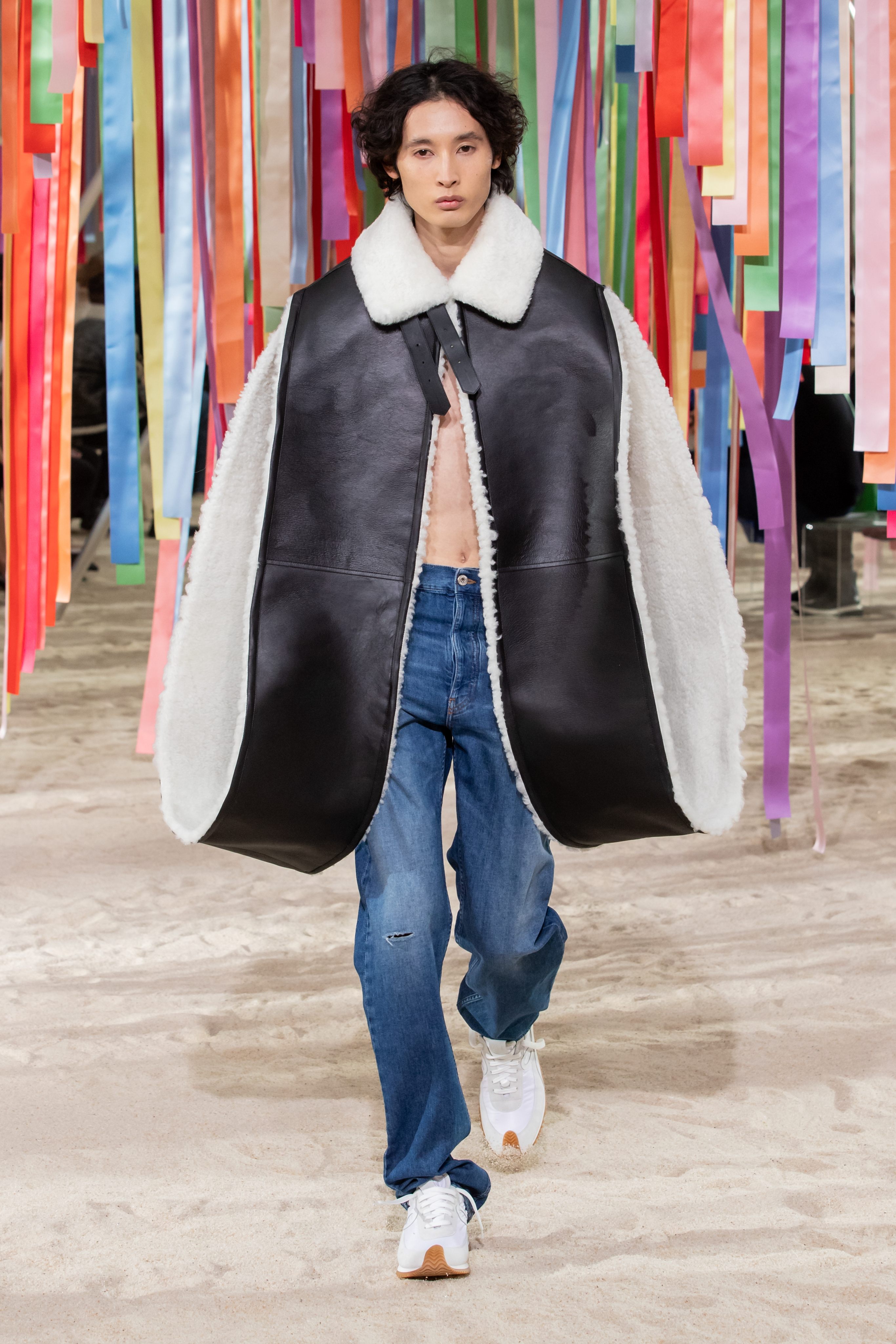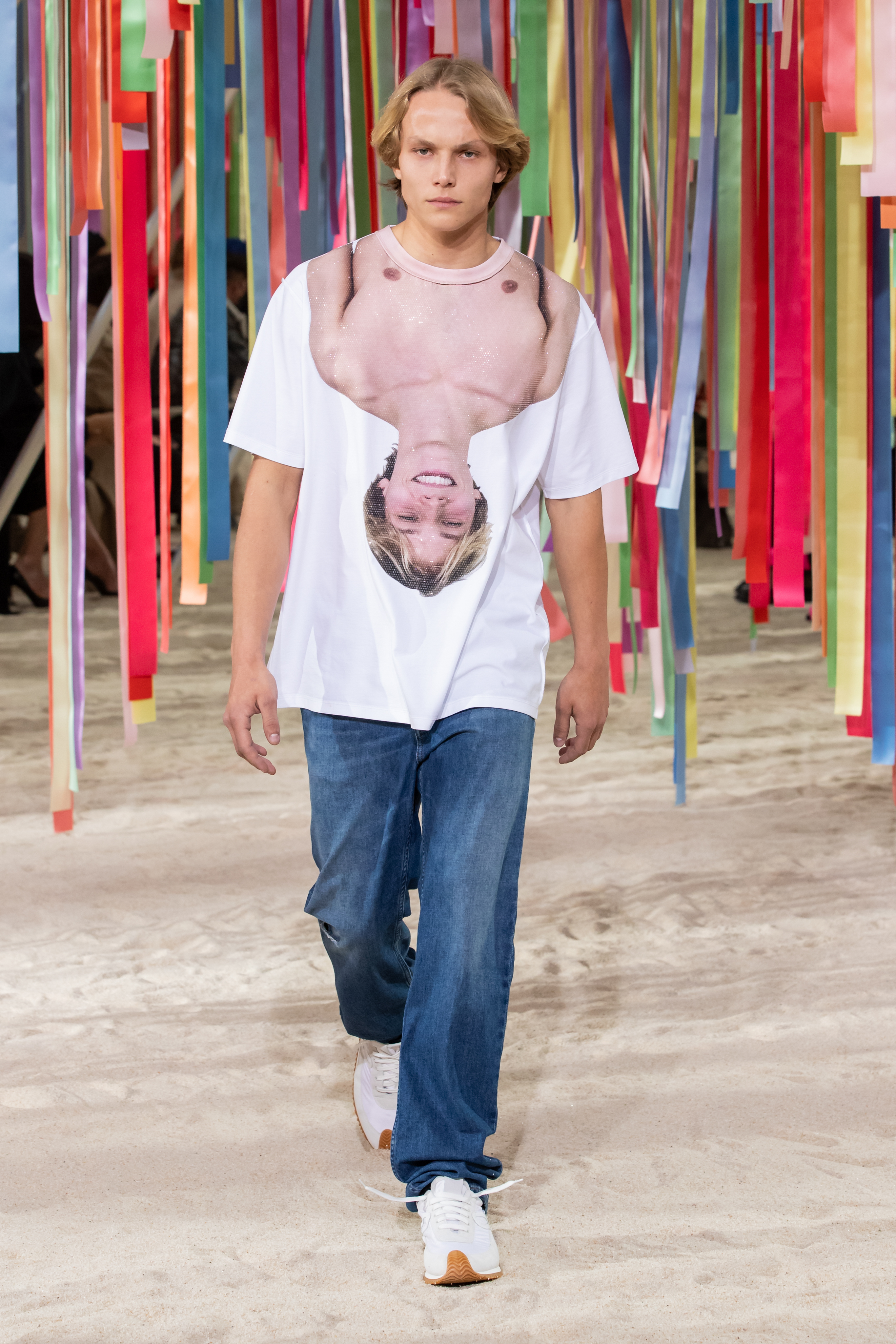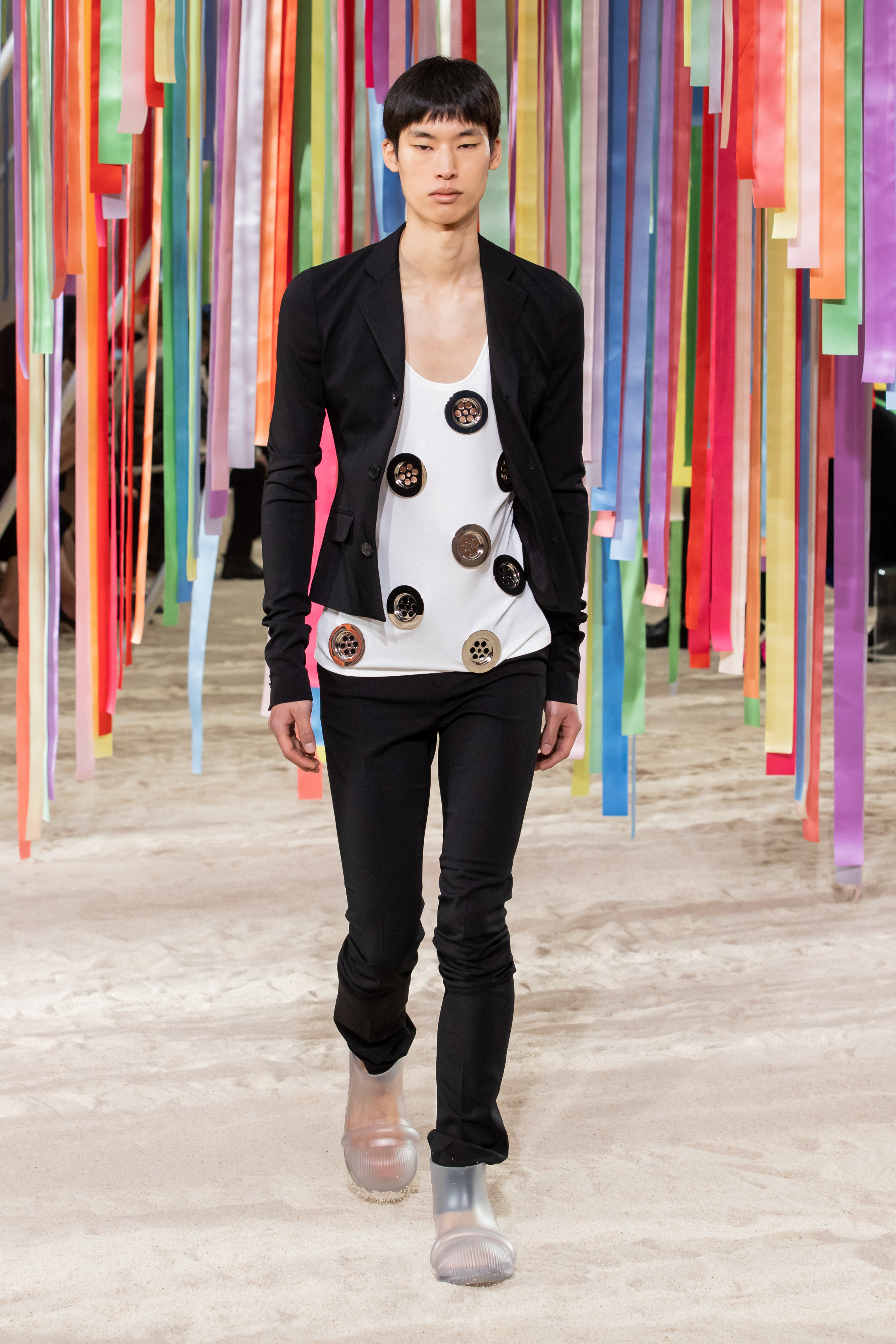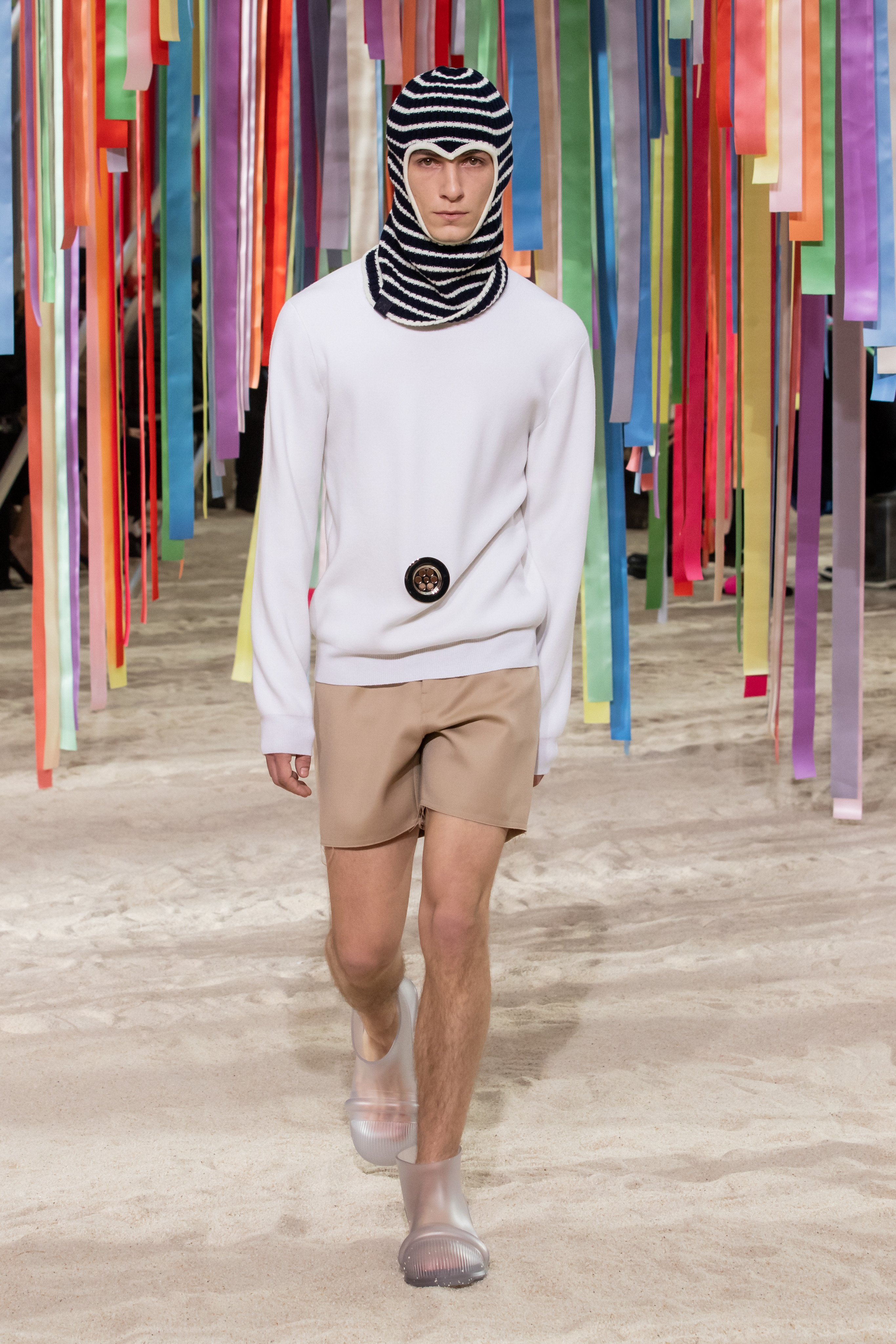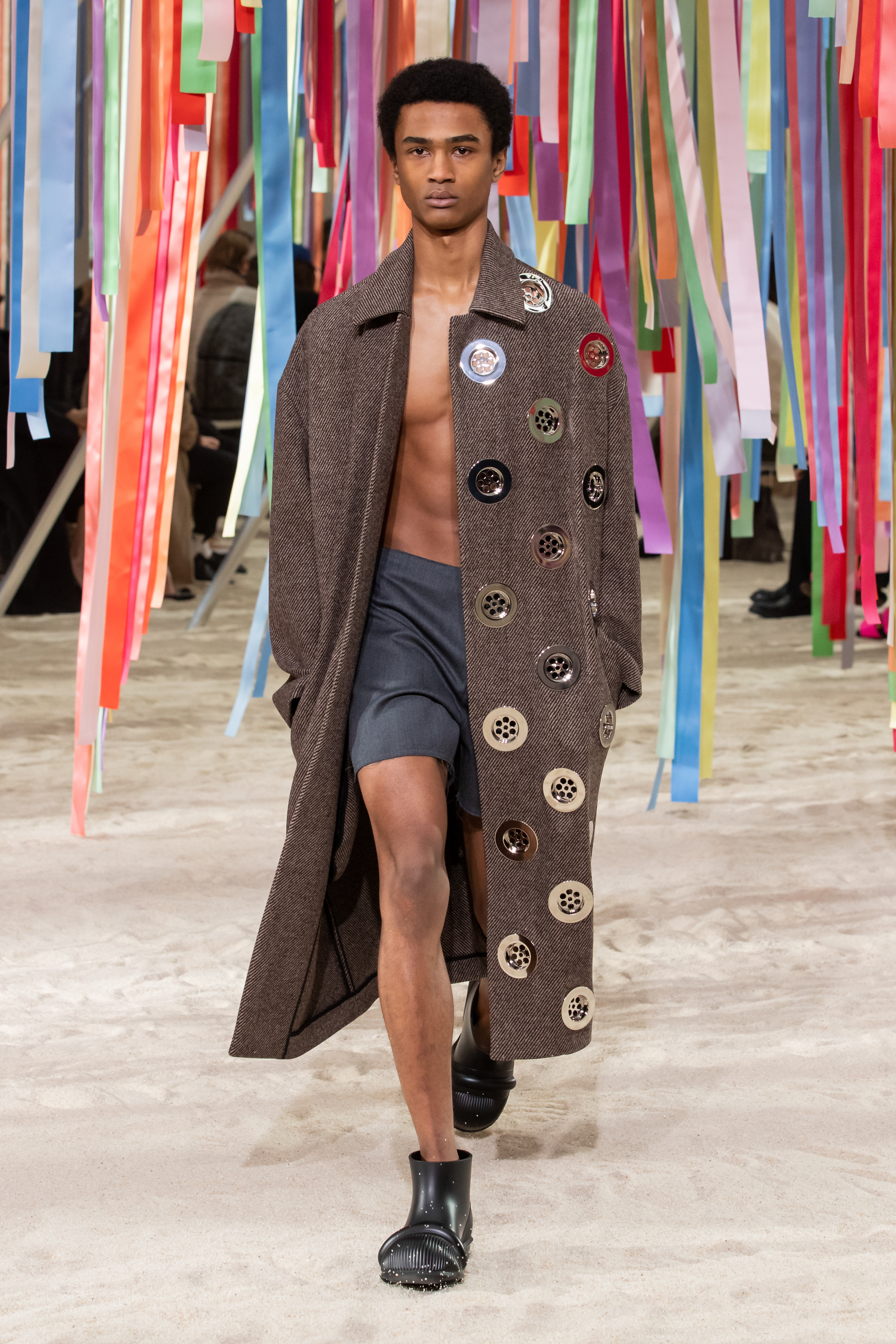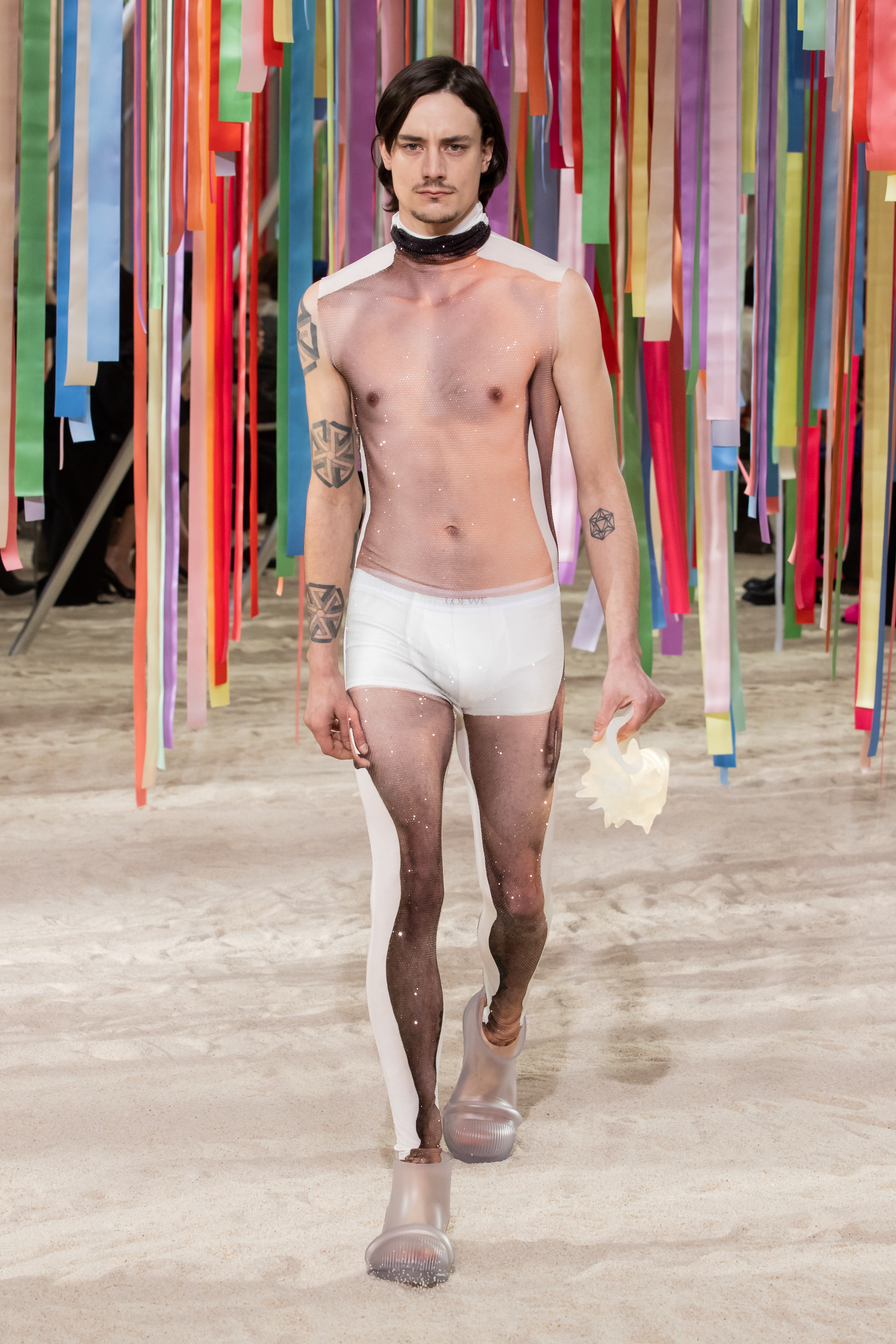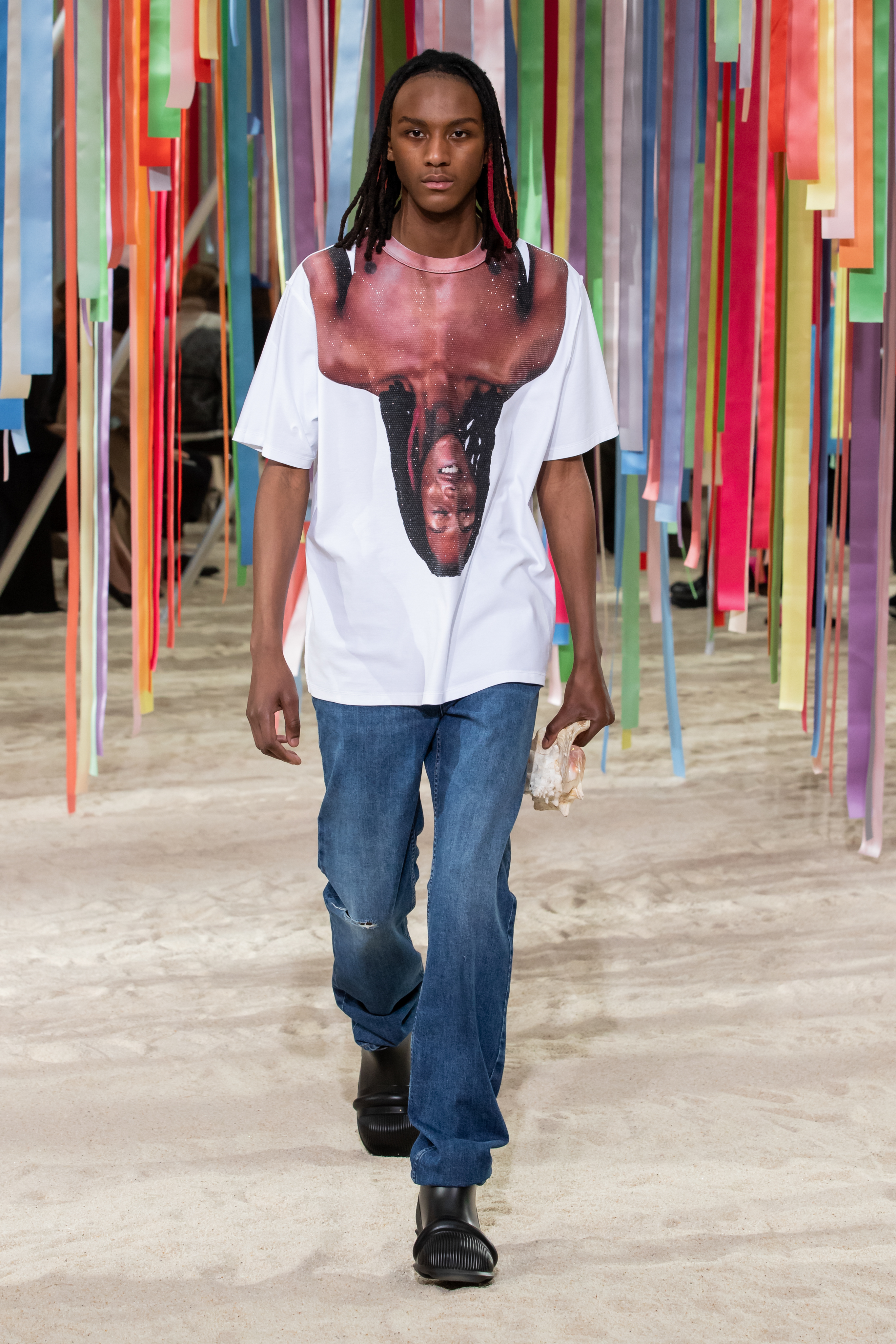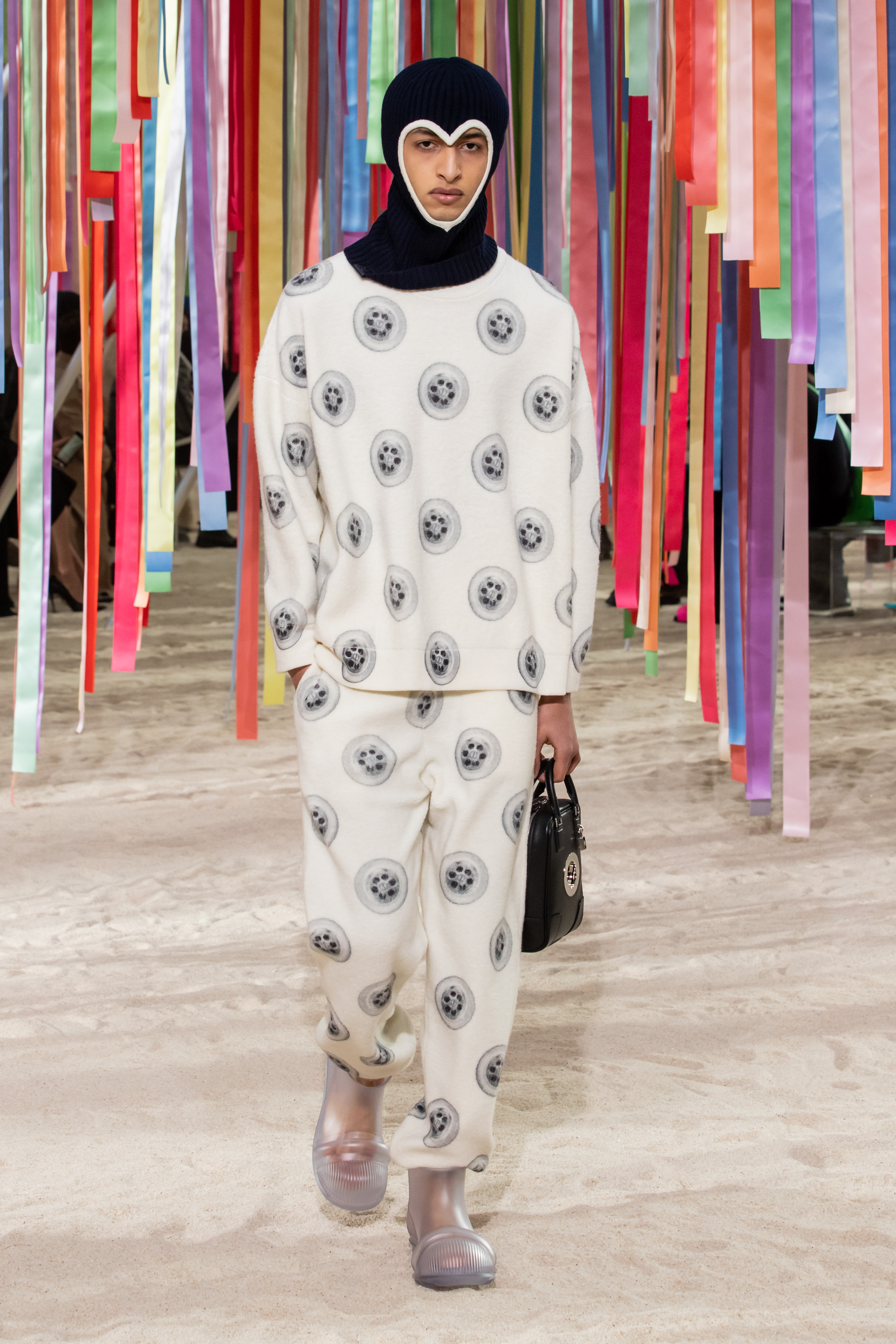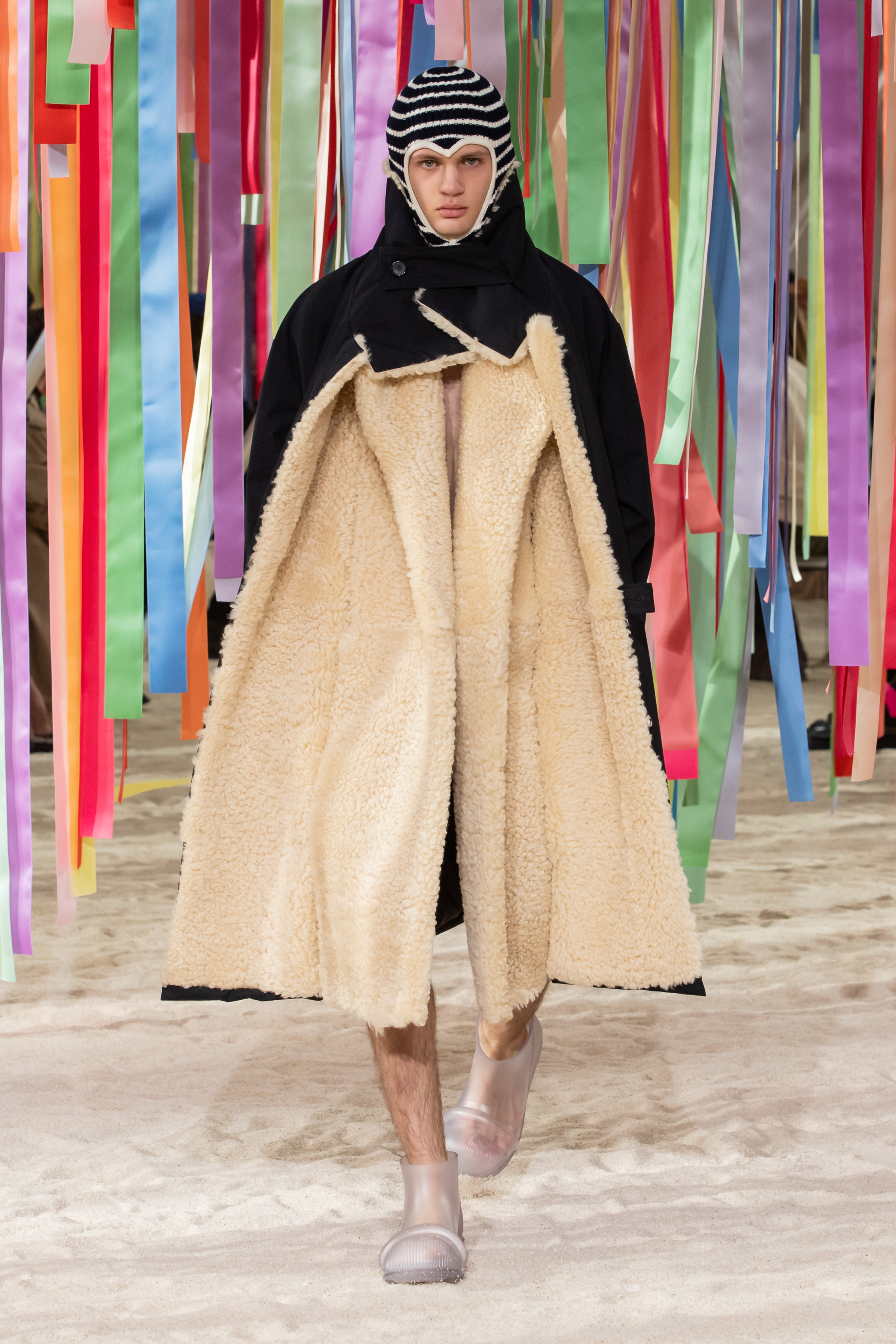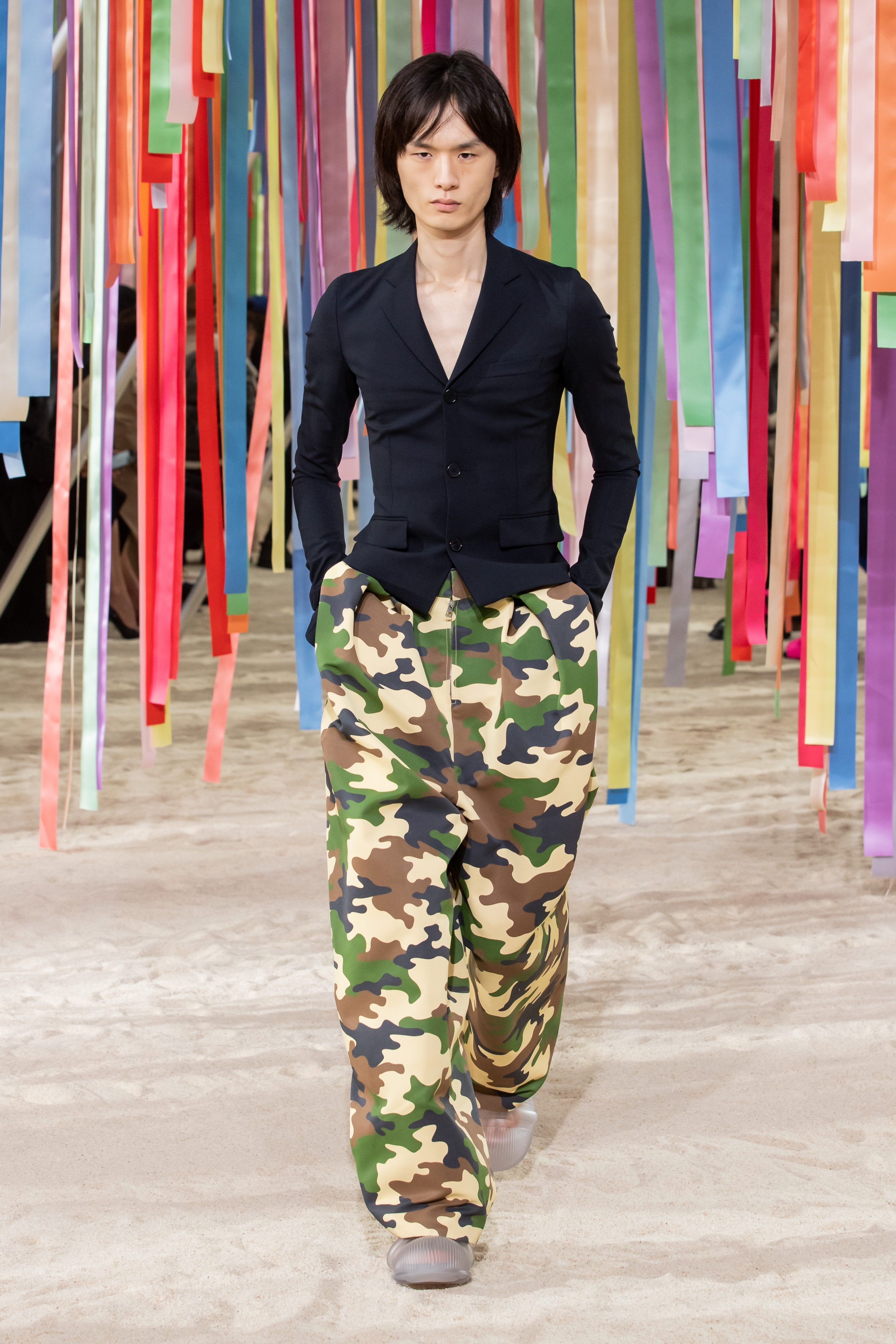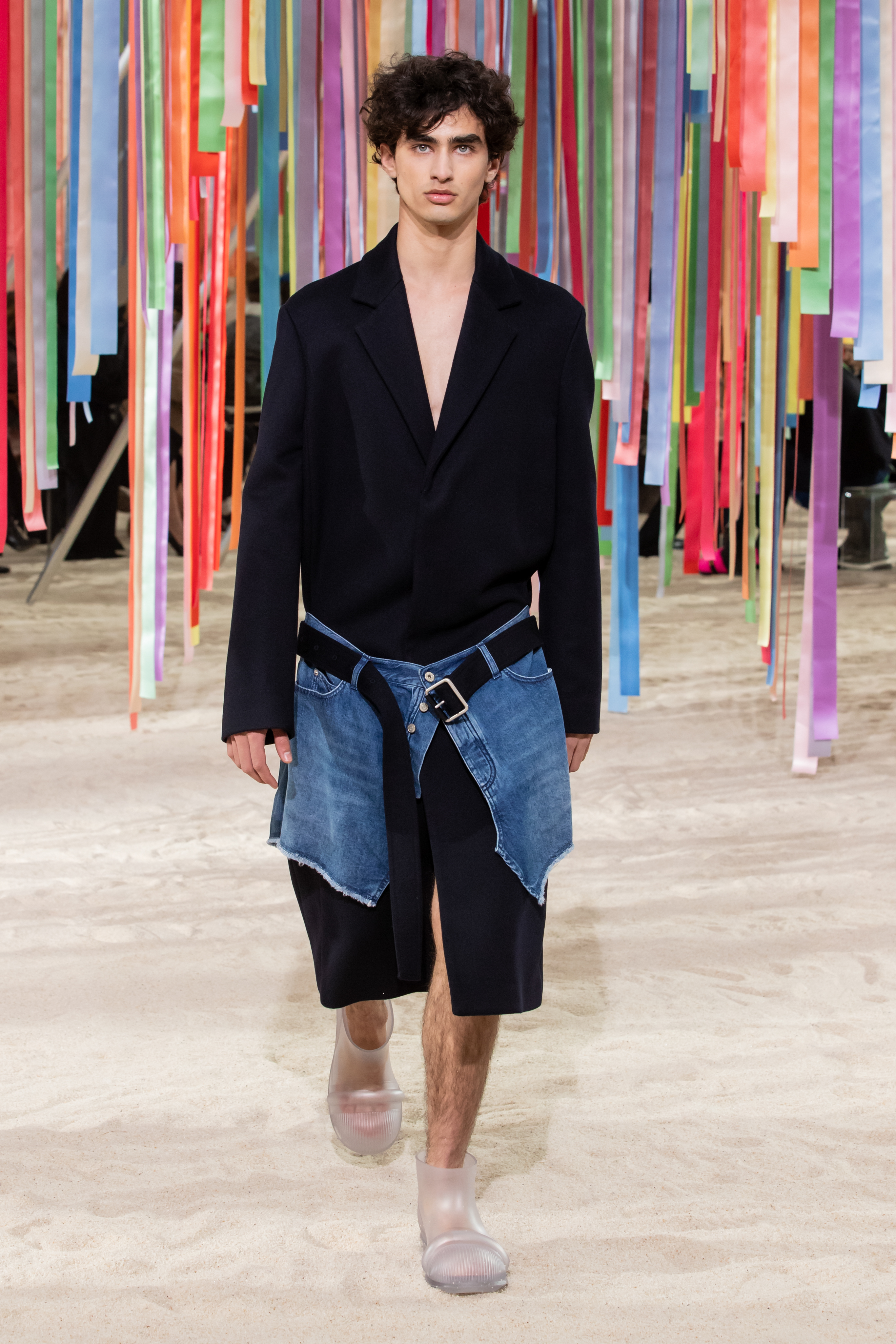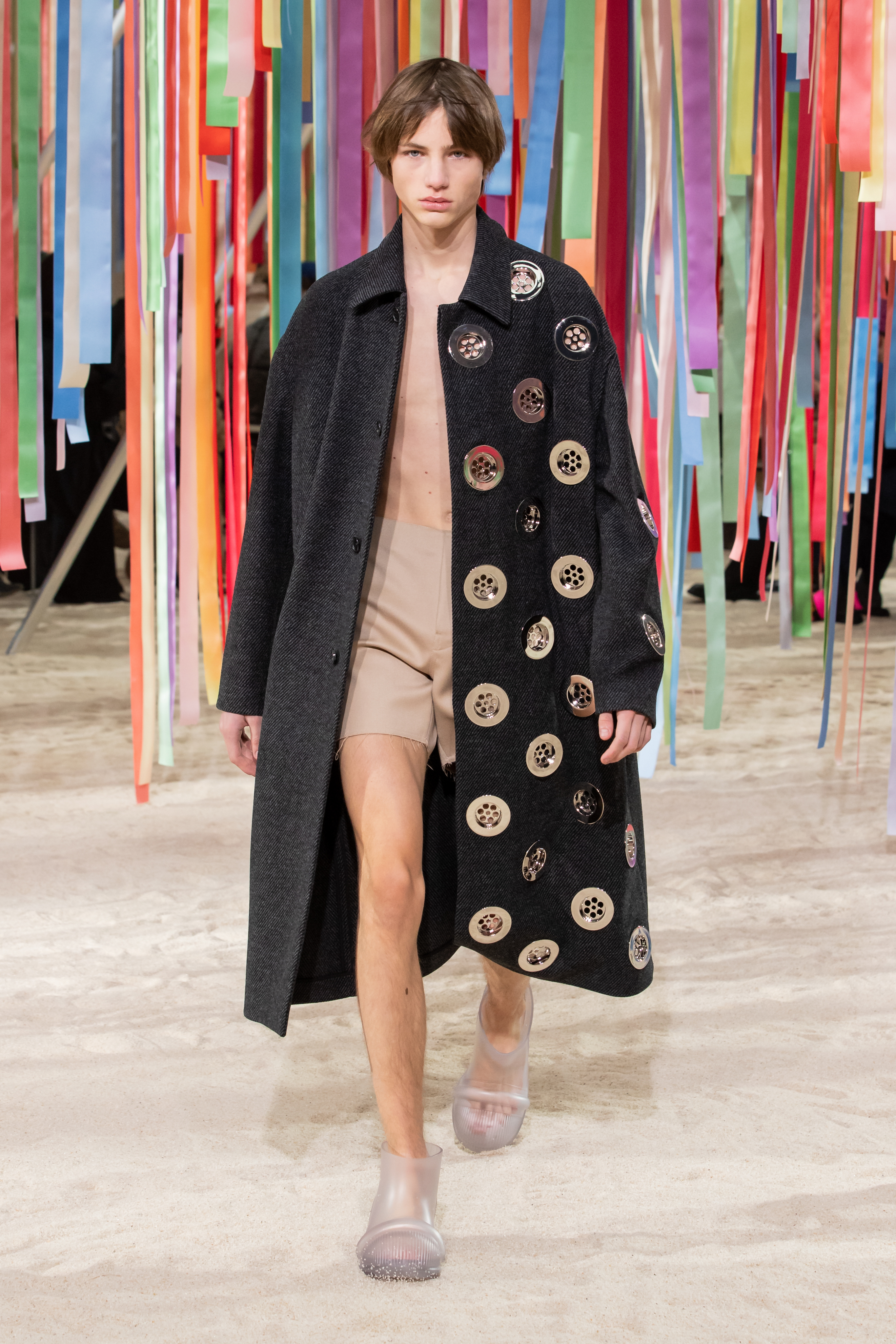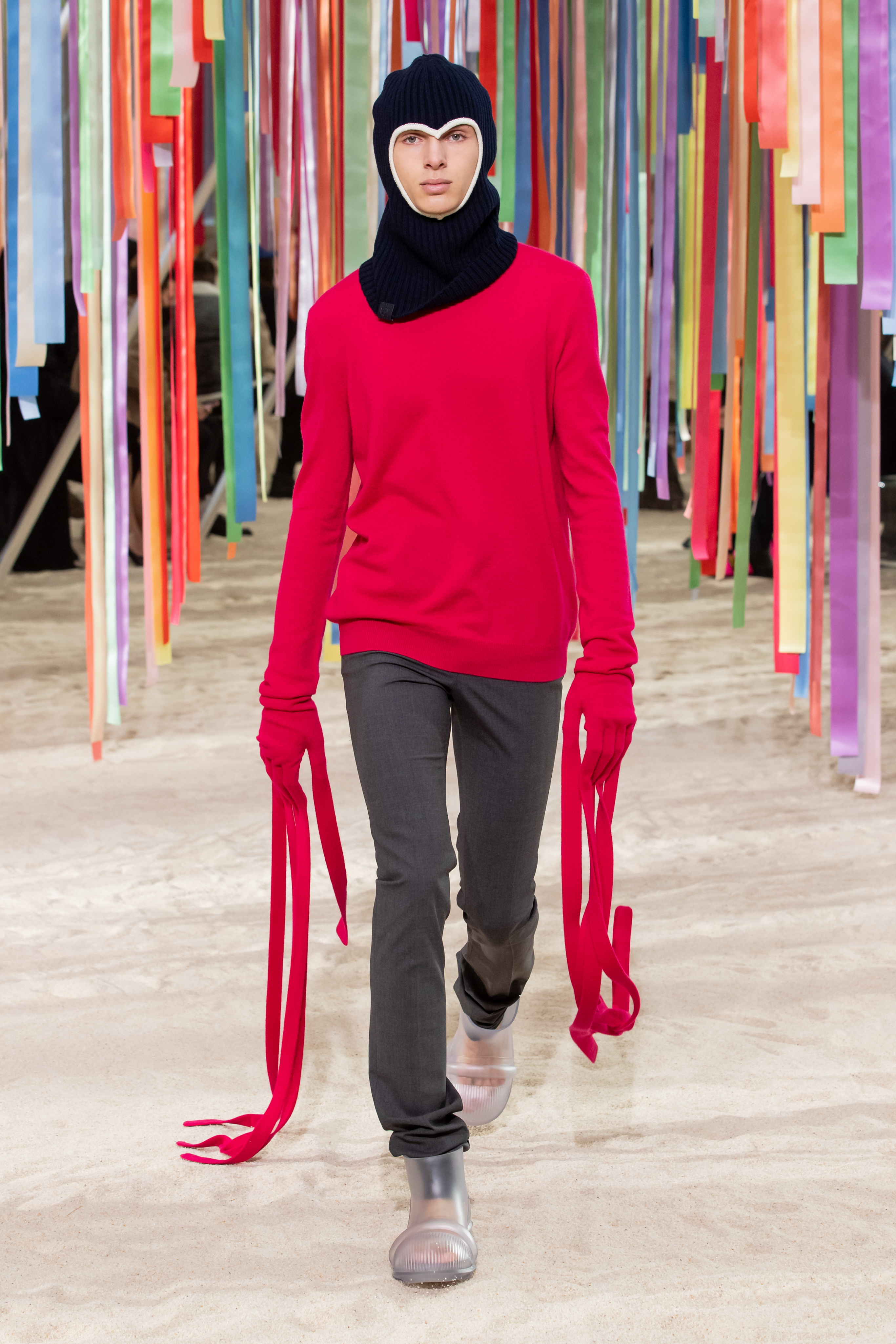 Follow i-D on Instagram and TikTok for more fashion.
---
Credits
Images courtesy of Loewe