7 of Natasha Lyonne's most iconic outfits
From 90s teen movie fave to the genius behind Netflix's 'Russian Doll', the flame-haired New Yorker has always been effortlessly stylish.
Nobody oozes sardonic humour and effortless cool style quite like Natasha Lyonne. Perhaps you've been a fan since the 90s, when, at 18, the former child actor starred in American Pie and the newly MUNA-referenced, lesbian comedy But I'm A Cheerleader. Or maybe your interest was piqued in the early 00s when, alongside bestie Chloë Sevigny, Natasha depicted drug dealer Brooke in Party Monster before launching into Scary Movie 2 and that exorcism scene.
It was Orange Is The New Black though, that saw the queer-adjacent actor return to mainstream television 12 years later; and Netflix's Russian Doll that has kept her in that hot spot. Natasha writes and directs the critically-acclaimed show in which her chain-smoking, existential character Nadia dies on her 36th birthday – only to live the day on repeat, like a macabre choose-your-own-adventure with a time limit.
As season two of the dark comedy drops, promising not just time loops but time travel, we look back at some of Natasha Lyonne's most iconic outfits.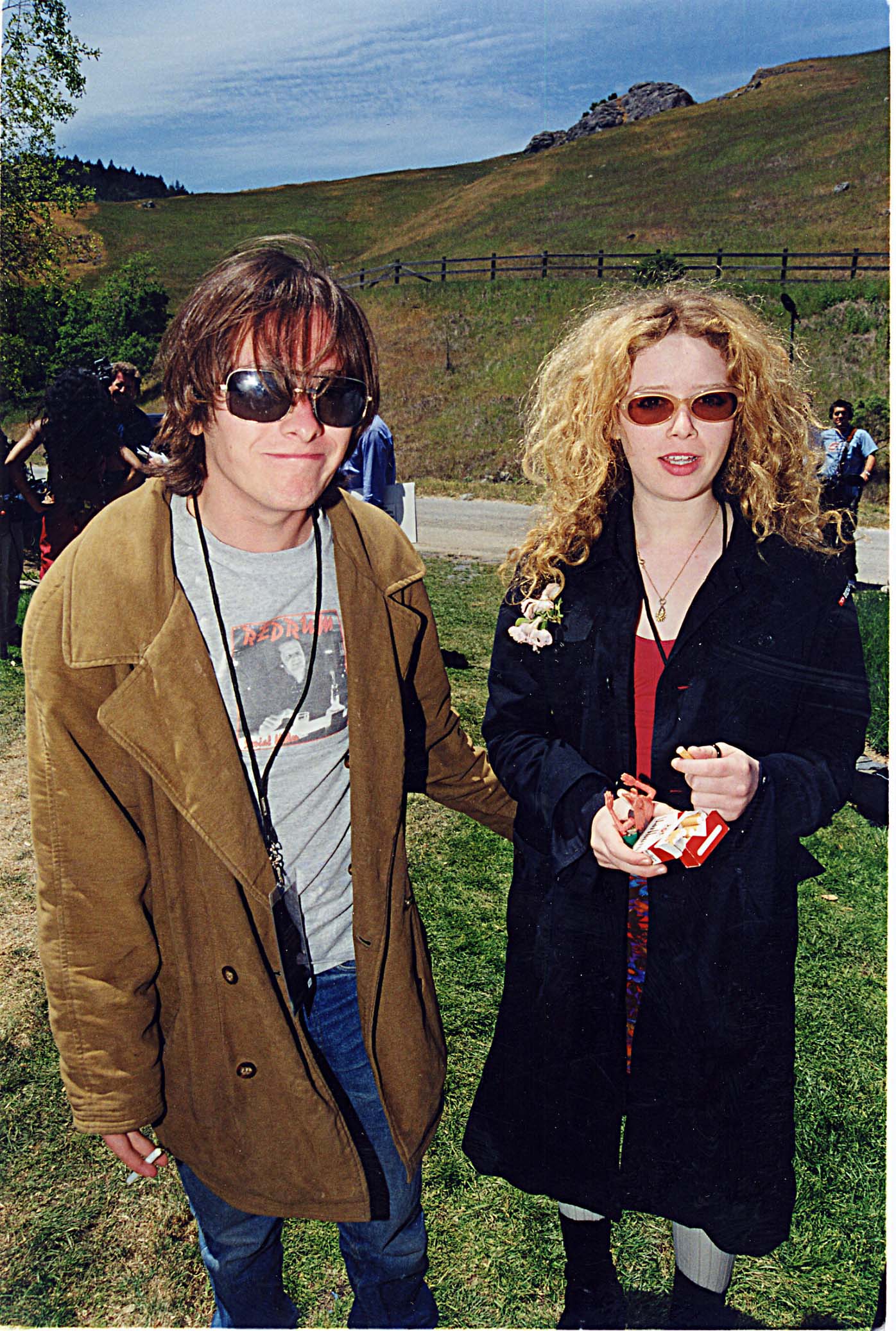 At MTV's Star Wars party, 1999
In May 1999, MTV hosted a very special premiere of Star Wars: Episode I – The Phantom Menace at George Lucas' secluded Skywalker Ranch in Nicasio, California. Apparently a fan of the franchise, 20-year-old Natasha Lyonne attended with then-boyfriend Edward Furlong (who appeared alongside her in Detroit Rock City that year), both wearing long overcoats and very 90s sunnies. With fresh flowers tucked into her top pocket, Natasha clutched a packet of cigarettes and a figurine of clumsy Gungan legend, Jar Jar Binks. Also geeking about on the ranch were Hanson, Usher, Elijah Woods, Katie Holmes, Rob Zombie, Carmen Electra and Ozzy Osborne. Fun!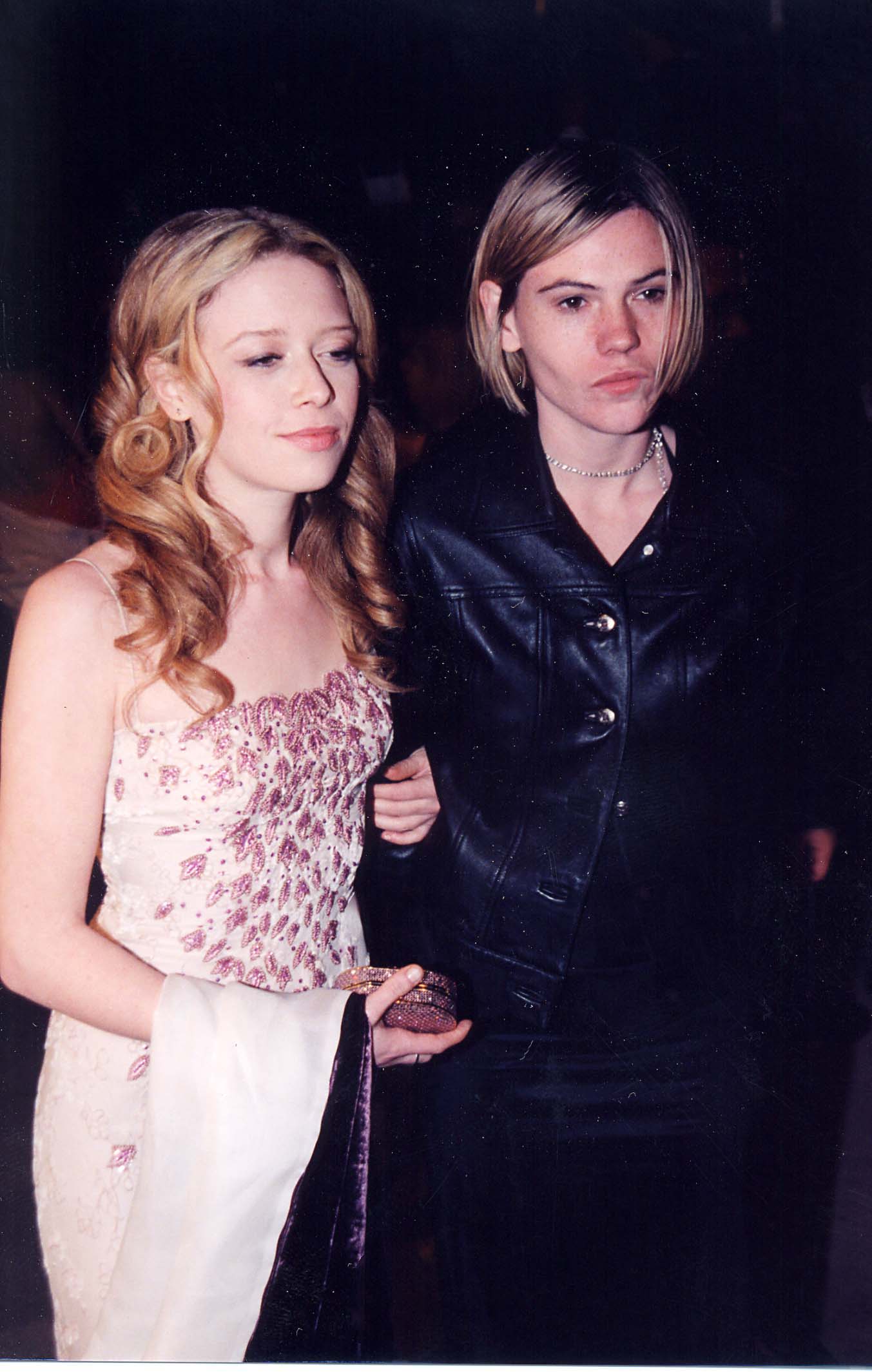 With Clea Duvall at the Vanity Fair Oscars party, 2000
The big winners at the 72nd Academy Awards were The Matrix and American Beauty, which took home three and four Oscars respectively. Natasha accompanied her good friend (and Happiest Season director) Clea Duvall — whose then-latest movie Girl, Interrupted saw her co-star Angelina Jolie take home Best Supporting Actress — to the Vanity Fair afterparty. Natasha went full on prom queen in a pastel pink spaghetti strap dress accessorised with a glitter clutch bag, a velvet shawl and sleek ringlets in her then-strawberry blonde hair. Clea, meanwhile, embraced an all-leather look.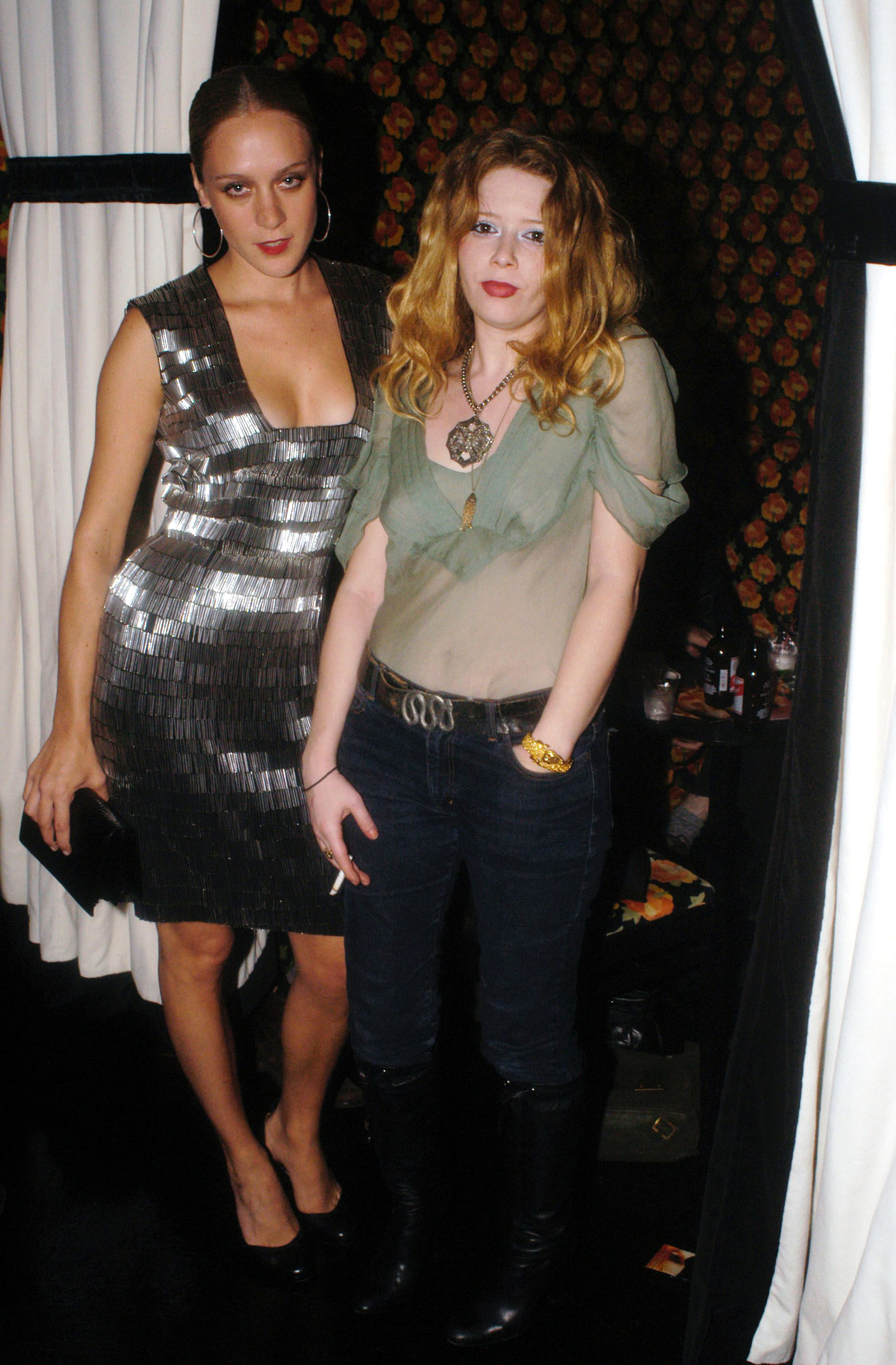 In NYC for Chloë Sevigny's film launch, 2003
Who remembers the film DemonLover? Us neither. Apparently, in 2003, Chloë Sevigny starred in director Olivier Assayas's French neo-noir, in which a number of corporations battle over the rights to a hentai studio. Sonic Youth scored it and Chloë provided the mood that led the R-rated film to premiere at Cannes. The afterparty, though, was back in New York, where Chloë invited "wife for life" Natasha Lyonne and her cigarette along for the ride. Looking very 2003, Natasha wore boots over jeans with a boho chiffon top and large, statement necklace.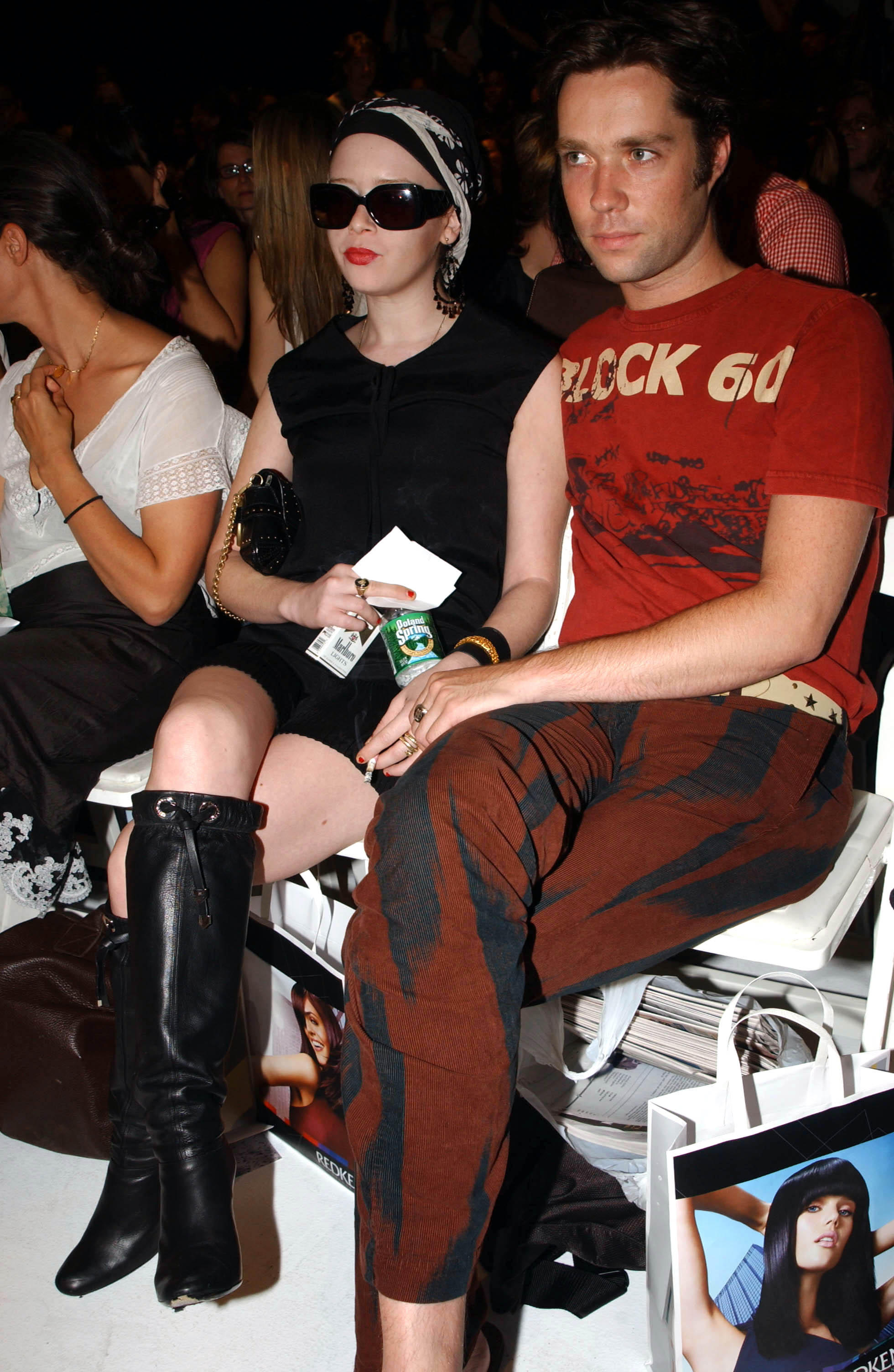 With Rufus Wainwright at NYFW, 2003
The oversized sunglasses and red lips, the headscarf, the knee-high boots, the lit cigarette on the frow. It's giving Grey Gardens meets indie sleaze and we're very much here for it. Natasha is pictured here at the Imitation of Christ SS04 runway show. The recently-resurrected brand was having a real moment in the early 00s as an "art collective slash fashion label with an eco-political ethos" founded by Tara Subkoff and Matt Damhave, with Chloë Sevigny as creative director. By Natasha's side is her good pal Rufus Wainwright, the singer-songwriter who, just one week later would release his third studio album Want One, featuring the song "Natasha". "I wrote this song about my friend Natasha Lyonne who was suffering a lot and all I could do really was to write a song about her," he would later share on Twitter.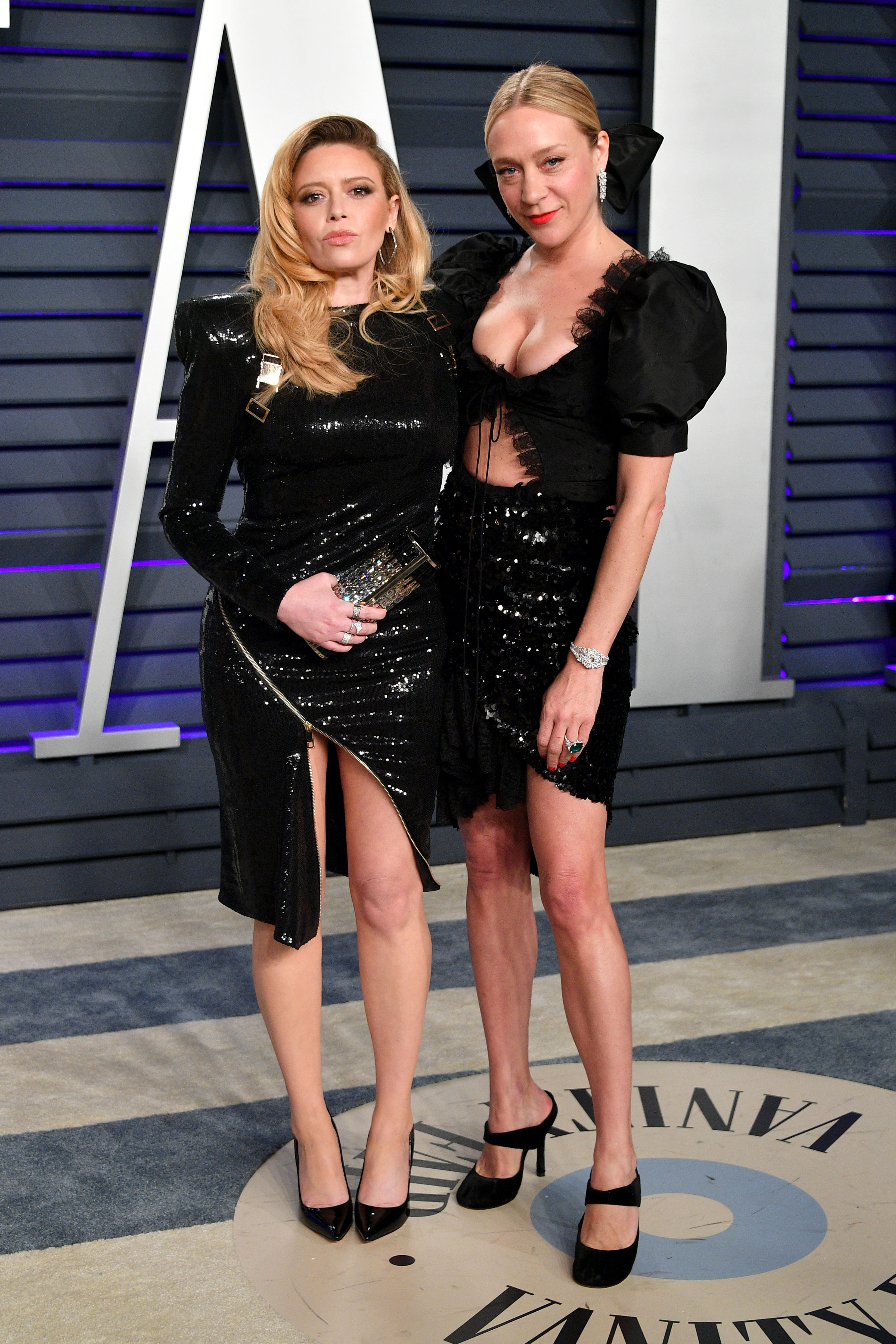 At the Vanity Fair Oscars party in LA, 2019
When @jayrscottyy declared that he had never seen two pretty best friends, he had clearly not seen Natasha and Chloë rock up to Radhika Jones' Vanity Fair Oscars party in 2019. Wearing matching sequins – Natasha's incorporating a harness, Chloë's boasting boobs and a bow – the duo look seriously glam.

At the InStyle Awards in LA, 2019
Natasha channelled Stevie Nicks in peach Rodarte ruffles at California's Getty Center for the InStyle Awards three years back. The brand's designers, Kate and Laura Mulleavy won Designer of the Year at the ceremony, with Natasha later wishing "congratulations to [the] aesthetic masters" on Instagram. We'll continue to patiently await the launch of Natasha's folk-rock career.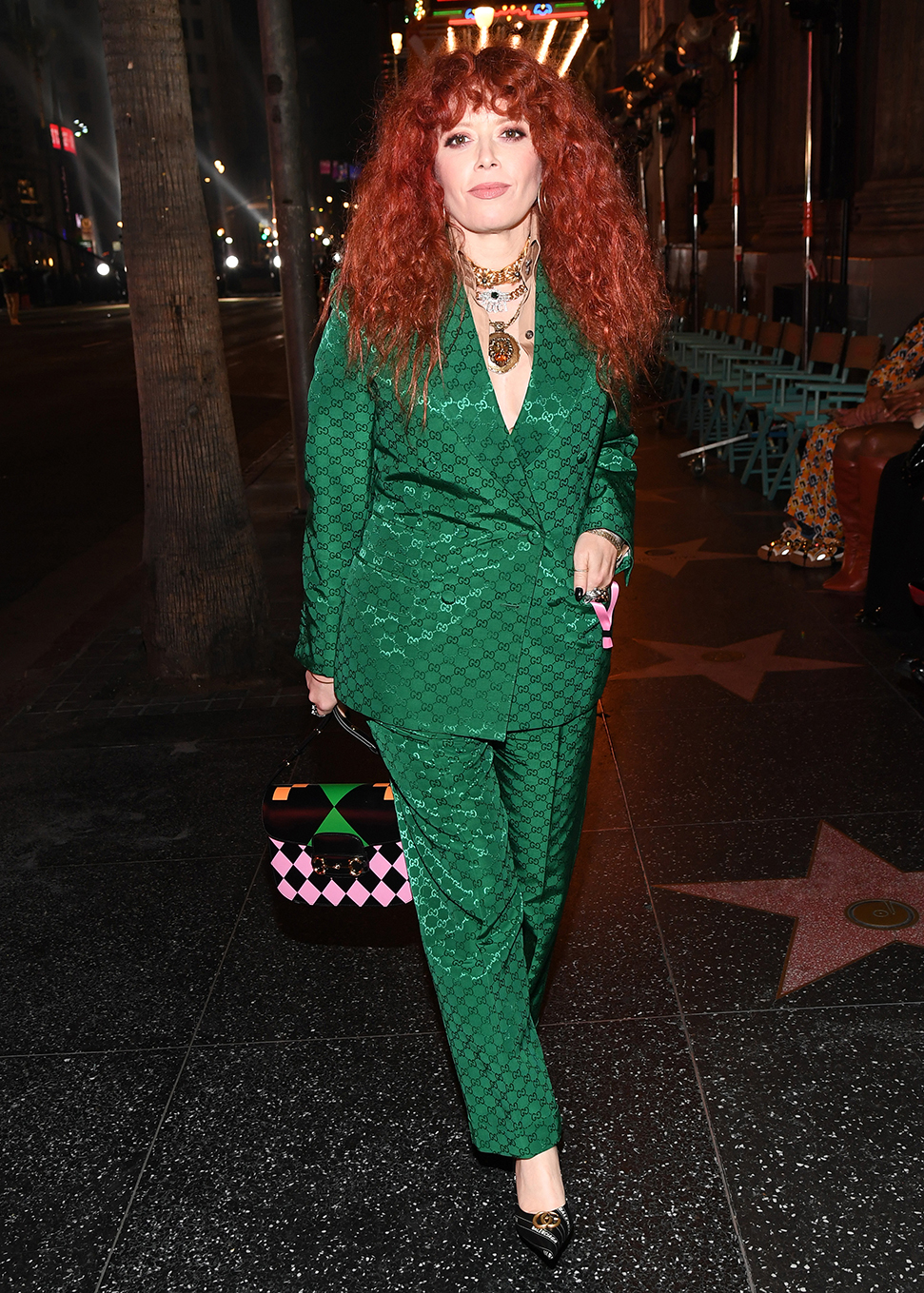 At the Gucci Love Parade, 2021
Last November, Hollywood Boulevard was shut down in the name of Gucci's Love Parade, which sent a cast including Steve Lacy, Macaulay Culkin and Phoebe Bridgers stomping down the street of stars. In attendance – and honestly looking like she should've walked the runway herself – was our flame-haired fave Natasha, wearing an emerald green Gucci suit and a pile of gold necklaces. Ever evolving, always iconic.
Tagged: