Photography Laura Fuchs. Images courtesy of Willy Chavarria
Willy Chavarria paints a raw, nuanced landscape of Latinx identity
The New York designer's AW22 collection, 'UNCUT', unpicked and reframed the rudiments of American dressing from a queer, Chicano perspective.
Photography Laura Fuchs. Images courtesy of Willy Chavarria
Willy Chavarria is a designer who gets it. It's not just fashion that he gets, though, but how to say something with it. Blessed with an eye for innovative yet familiar cuts, for recontextualising menswear wardrobe staples, and his unique way of communicating through styling, casting, and design, over the last year or so, the New York-based designer has risen in status from a niche, "if you know, you know" name to his rightful spot as one of today's most exciting names in American fashion today.
For those unfamiliar, though, a quick biographical introduction. Willy started his eponymous label in 2015 after stints at Ralph Lauren and American Eagle, and has since become the Senior Vice President of Menswear at Calvin Klein, worked with Ye in the early stages of his Yeezy x Gap collaboration, and was a 2022 CFDA Vogue Fashion Fund finalist.
While he may have expanded his profile beyond his namesake label of late, his AW22 collection, UNCUT, sees him at his most unadulterated self, exploring the nuances of American dressing from an intersectional perspective that balances his queerness and Chicano upbringing. "It's kind of like a build-up," he says. "A big part of it was how immigrant people and first, second-generation Latinx people in the U.S. see American fashion as these branded things like American Eagle, Nike, True Religion… things that are symbols of America itself."
How he achieves that here is by imaginatively reinventing American staples like American Football jerseys, denim jackets, workwear coveralls, Dickies buttondowns and chinos in an array of fabrics, from his usual cottons and nylons to custom wools, sequins, and latex. Coveralls get a couture-like treatment, becoming ballgowns. Outerwear and tailoring are given an air of grandeur with big sleeves and prominent collars, while jerseys, polos, and shirting are cut in trademark hulking fit. "The show kind of starts out with the jerseys and chinos and then builds up to almost spiritual opulence to where these people almost look like santos… saints or angels or something," he says.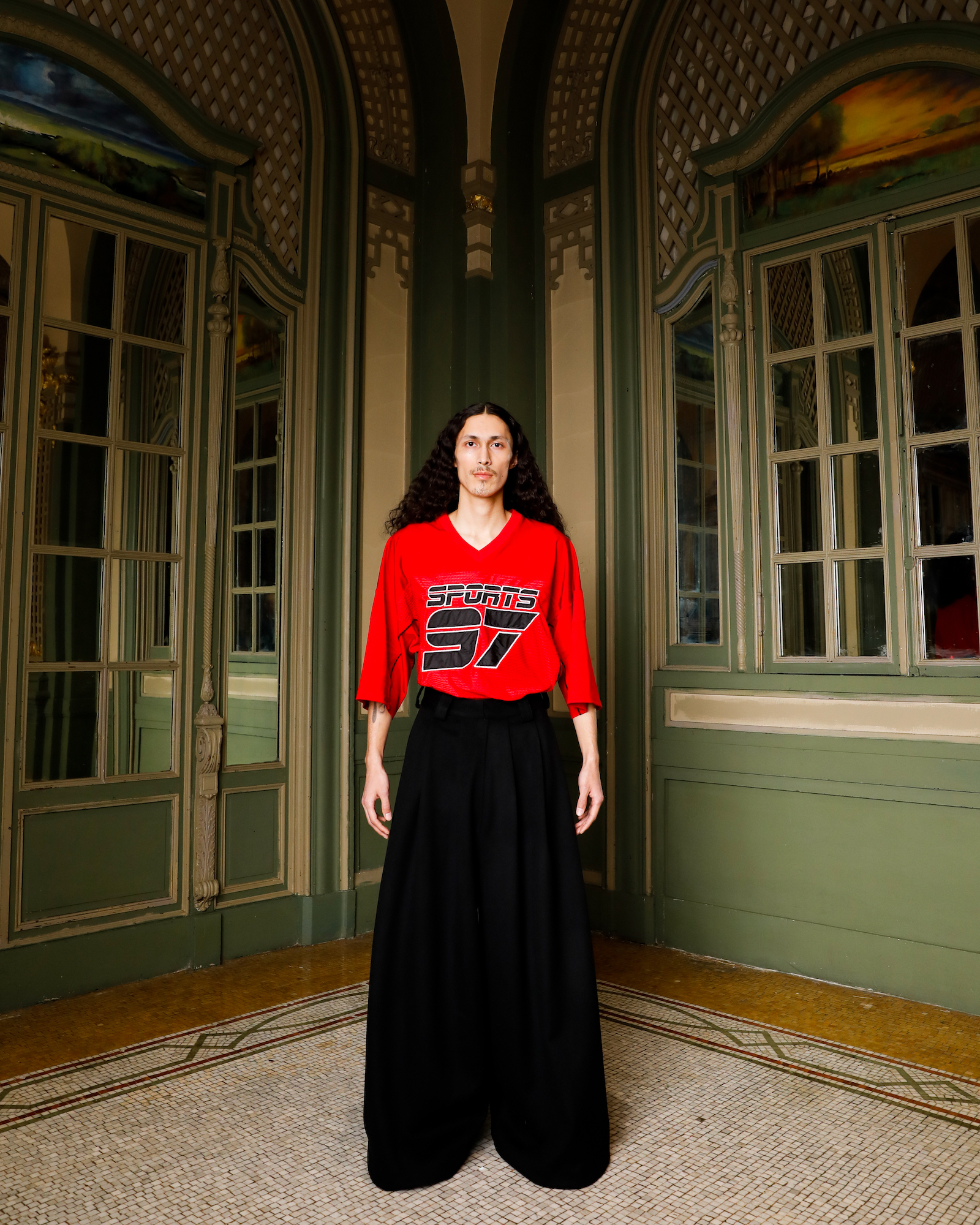 Willy also has a deep-rooted understanding of what so many brands and designers misconstrue right now: community. Take his casting which, for his most recent show, painted a nuanced picture of the Latinx identity that's rarely seen in the media, let alone on runways. Queers, femmes, macho "straight dudes", cholos, construction workers, everyone showed up. The best part of it, though, is that it doesn't stop at the runway, it carries through the community he assembles to make everything happen: "It needs to be us telling the stories too," he affirms.
From his New York City office at the Calvin Klein Headquarters, Willy joins us on a Zoom call to talk double meanings, the restoration of identity, opulence and grandeur, and the very hot model that opened his show.
I have to start with the name, UNCUT. In your release for this collection, you talk about Latinx folks in the U.S. being uncut from the rest of the Latin Americans throughout the American continents. I saw this as a story of unity through identity, can you elaborate on that a bit?
There is this stereotypical way of lumping all Latinos together, about how we all think the same way or do the same things, and it really makes a lot of people feel cut off from whatever that is. People like you or me, being queer, at some point in our lives, we feel like we're cut off from our culture. For me, this was a statement about how no matter how light we are, how dark we are, how big, small, queer, we're all welcome.
I also wanted it to be an uncut story. I think it was like a 17 or 18-minute show, which to me is super long. The last show, Cut Deep, I loved it but it felt like it was a condensed version. This is uncut, unadulterated, unfiltered, just exactly as I wanted it to be.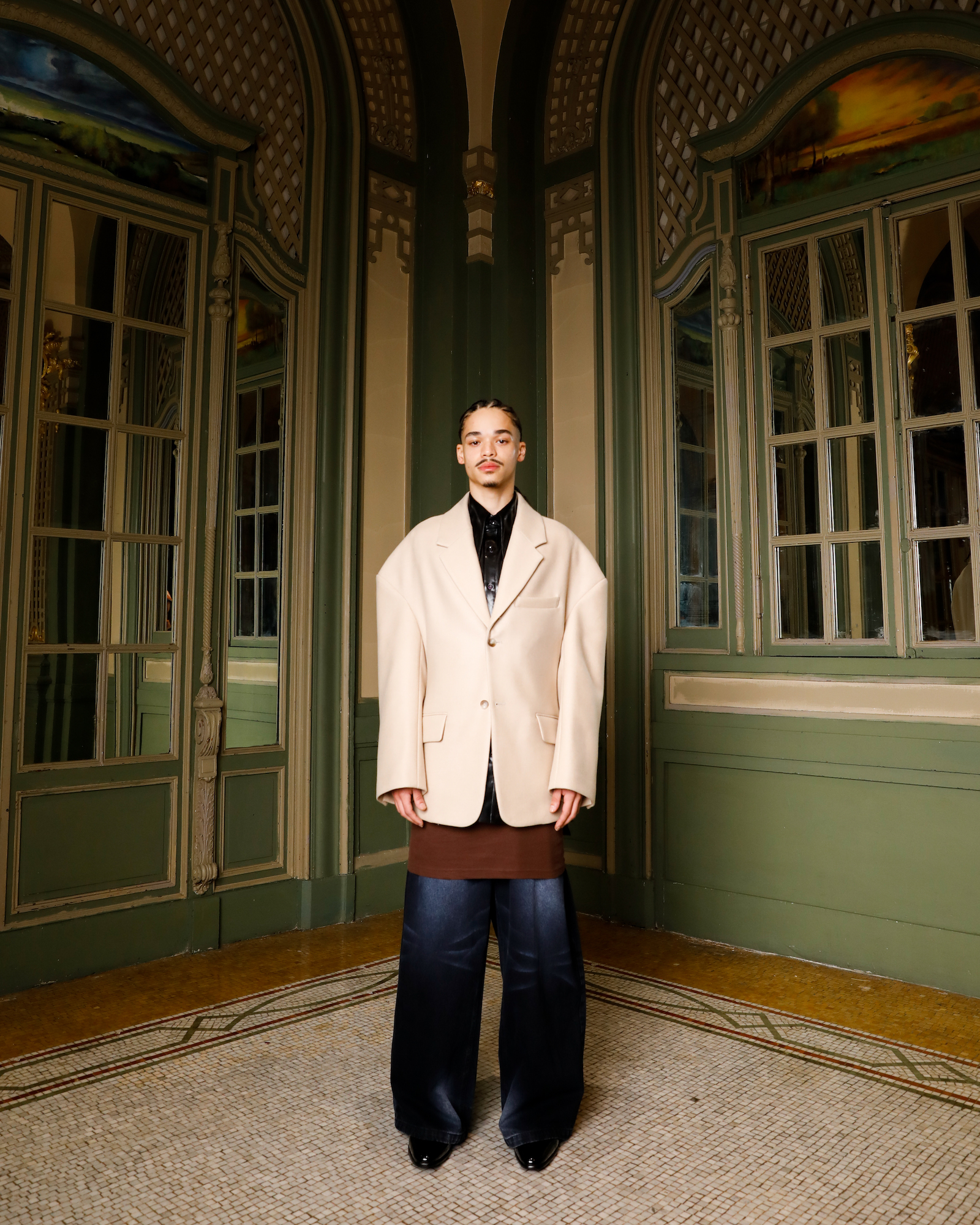 I also have to ask about the other meaning of uncut. There is an inevitable sexual undertone to the word, and also makes me think of the fetishisation of Latinos. Is there an intentional play of words here too?
I mean of course! First of all, because a lot of Latinos around are uncut. The whole fetishising of the "uncut Latino," that's definitely a part of it.
I saw a bit of that with the first model that comes out. He's so hot and really plays into the stereotypical image of the fetishised Latino man.
Yeah, exactly right. Johnny coming out first set the idea of the stereotype, what people expect to see when they hear the word uncut coming from a queer or Latino designer. But then there's the build-up to these opulent outfits made out of sequins and cashmere, the opposite of what you would expect to see as part of the collection.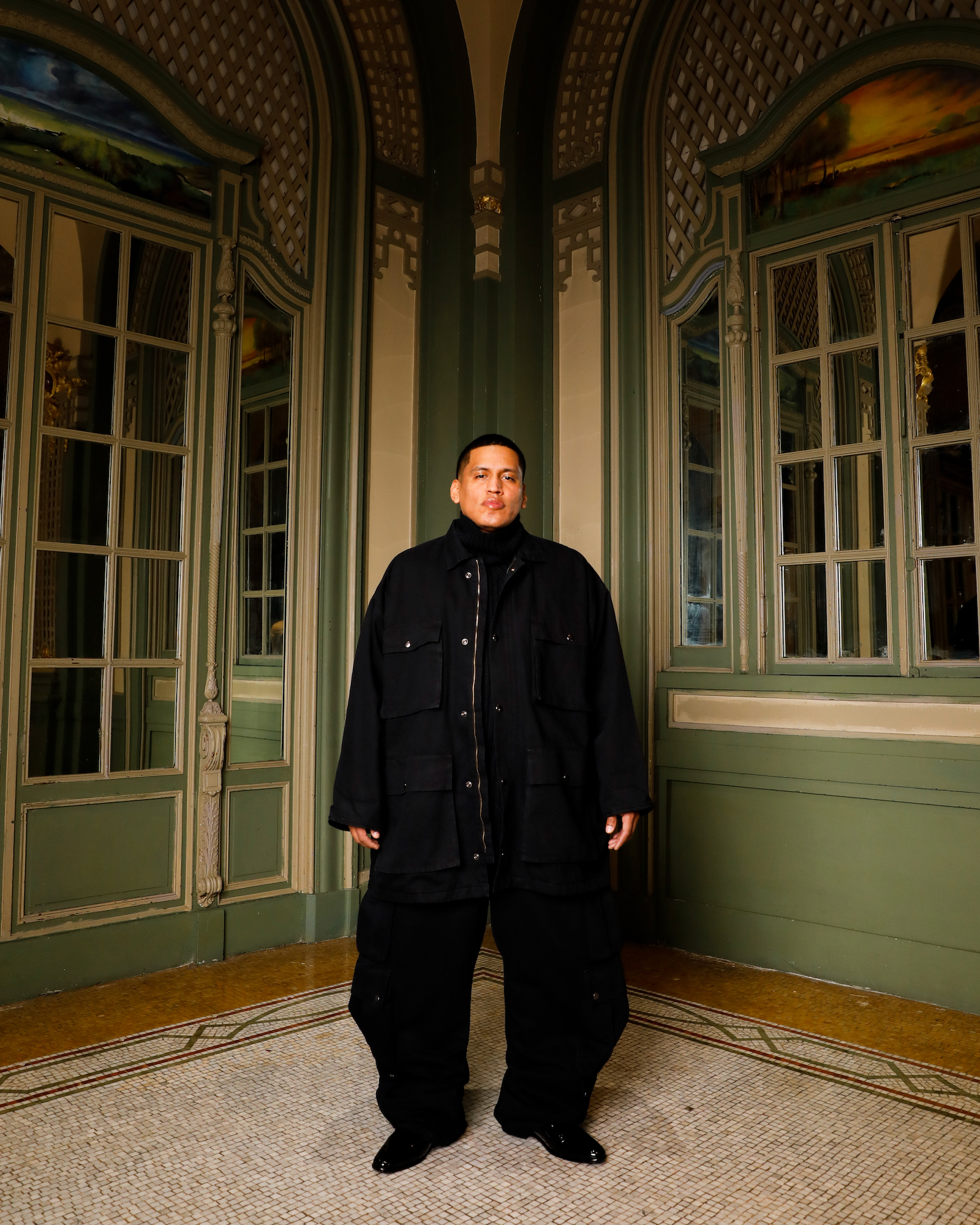 In your release, you also talk about this alternative expression of identity within the American continents pertaining to Latinx people, mentioning a "revived cultural expression." Can you tell us about that?
In doing the collection, and then closer to doing the show, we kept seeing news about the war in Ukraine, and I'm thinking about land being stolen from Ukrainian people. And at the same time, I'm thinking about the people who, like us, have had our lands taken. We are the product of the pillaging of our countries. So for me, especially in the United States, it's a story of owning our land and owning who we are. It's also why we included a poem by the Chicano revolutionary Corky Gonzalez, "I Am Joaquin" at the end.
We often ask for fashion to say so much for us, and you're very good at connecting everything you want to say with the way your clothes are designed. How do you think all of this we just talked about comes through in the clothes?
For me, the message is in the clothes. When we're creating the clothes, it's all about the message. Why is this pant fitting like this? Because it is going to be worn a certain way, the way it's worn in, let's say, the San Joaquin Valley of California, or in Harlem, those elements are crucial to the message, The messaging is always incorporated into the design from the start.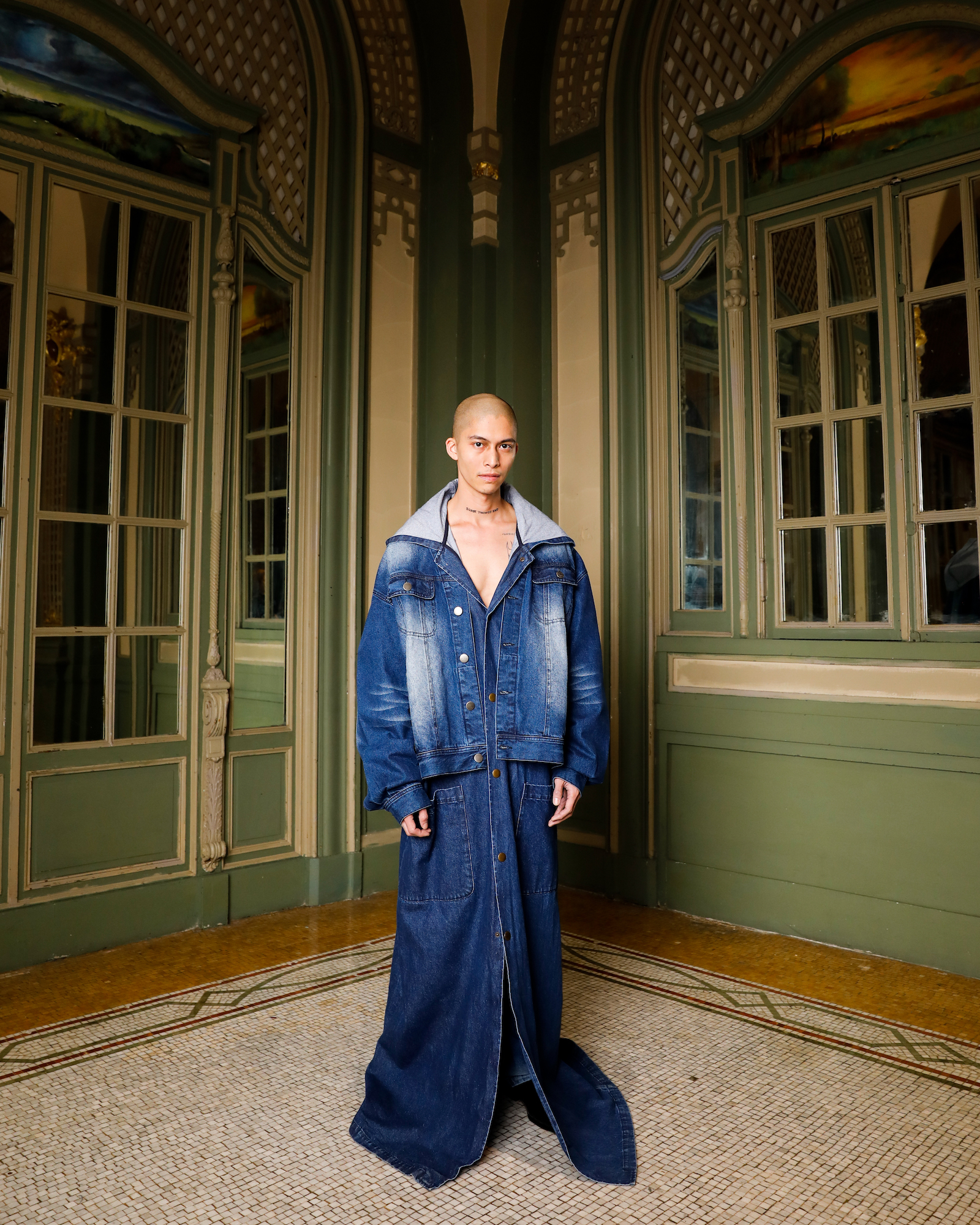 I love the sense of grandeur that we see in the clothes, especially in the cut of the outerwear in the collars and shoulders. What informed that?
Ultimately, all of my designs [exist] to empower people and make them feel like they are the best thing that ever walked the earth. Our mission is to make [people] feel as beautiful as we are. That's why I want to put people that look like us, people that are not normally seen in the spotlight [in that space], looking as beautiful and elegant and strong and pure as we actually are.
I feel like last season you teased that a bit in the opening with the run of ballroom chinos that felt like a very regal interpretation of the chinos Chicanos wear. Now in this show, you fully expanded on that. I have to ask you about the ballroom coveralls, I love the statement about them being such a workwear garment, more so when, especially in the U.S., there's this stereotype of Latinx people doing labour-intensive working-class jobs like construction or cleaning wearing coveralls.
Exactly. That's how we're portrayed. The media loves to show us as "the workers," and to some degree we have been the workers that keep this country going, so I just wanted that to be viewed as regal and respectable, and truly honourable as it is.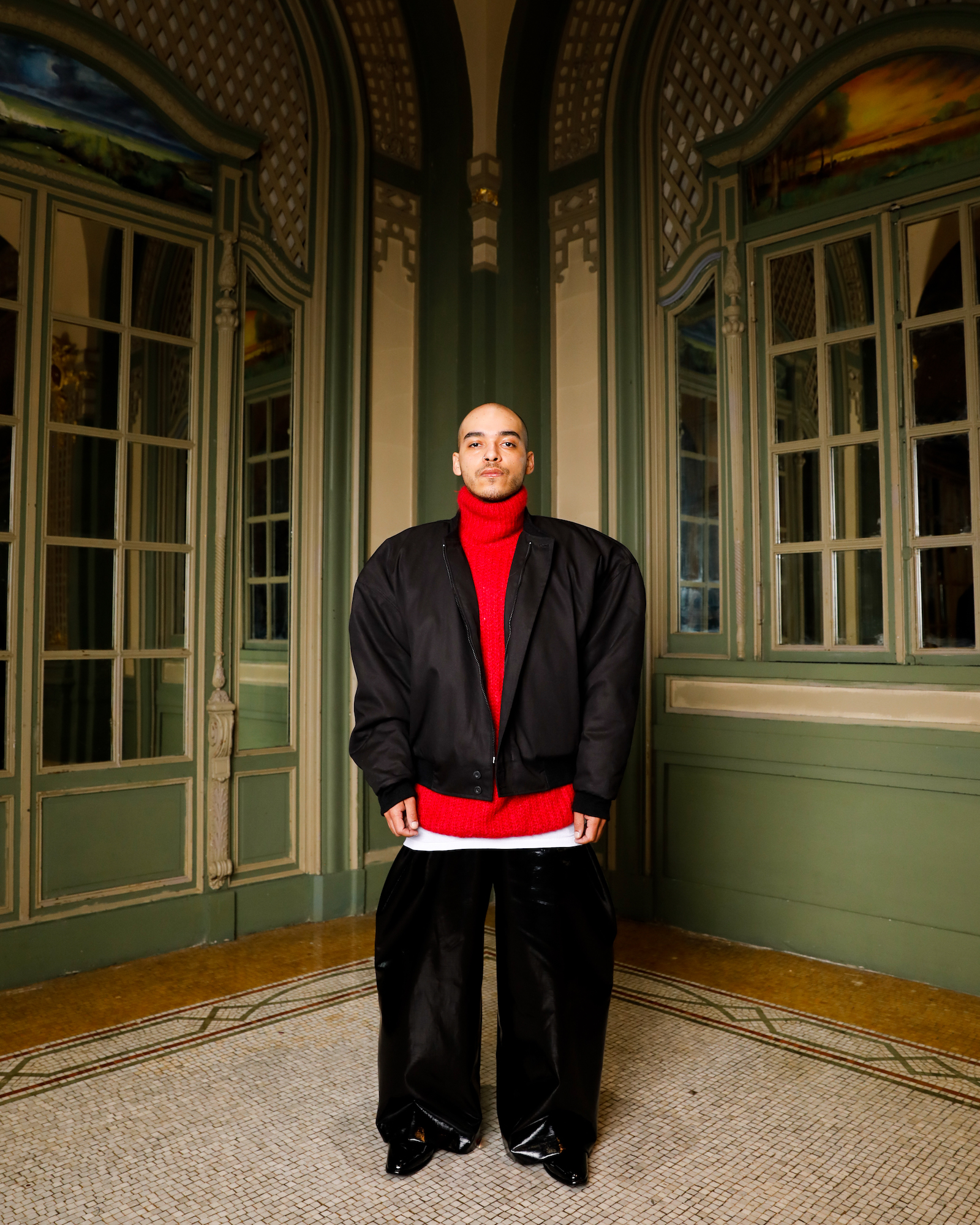 How do you approach this theme of unity in community and identity while still honouring the nuances of Latinx identity?
That's a great question. All my shows are very personal, but one of the reasons why this show was very emotional and spiritual is because everybody that was a part of the show – all these different types of people that came together to make it happen, the super hetero dudes, the queer folks — was just in love with each other. By the end of it all, everyone was family, and that is actually how I wanted to see it. I wanted everybody in a room giving each other the same hugs no matter what kind of person they were, you know?
In your release, you also talk about this common thread of restoration. What about right now felt like the right time for you to approach this restoration of identity, grandeur, and unity?
Well, to be honest, it's because it feels like so much of the world looks like it's in deterioration. So it's kind of like a check-in to reflect on everything we've built, and the fact that we are restoring ourselves and restoring our identities, and, restoring our land, our hearts, our homeland. Right now just seemed like the right time.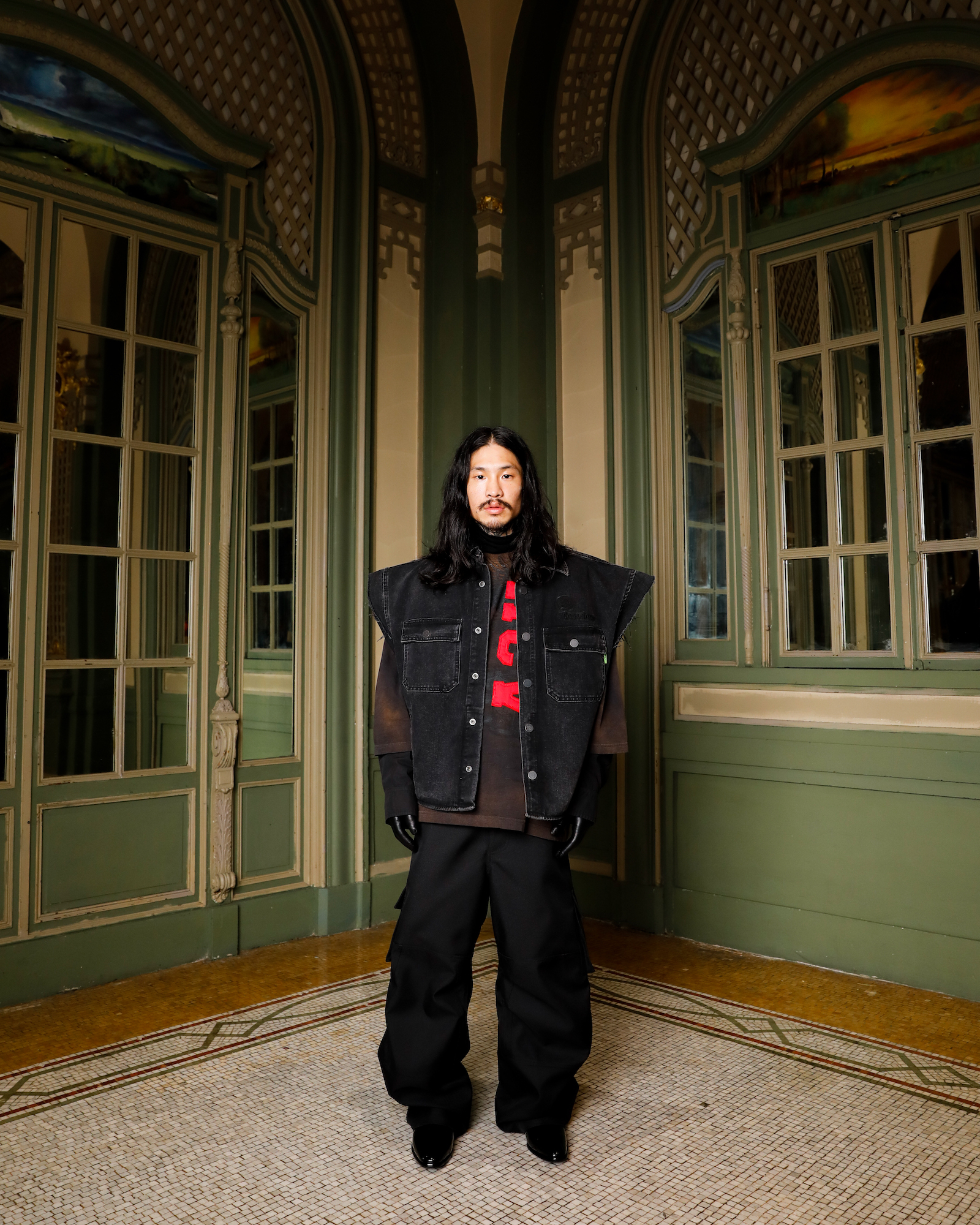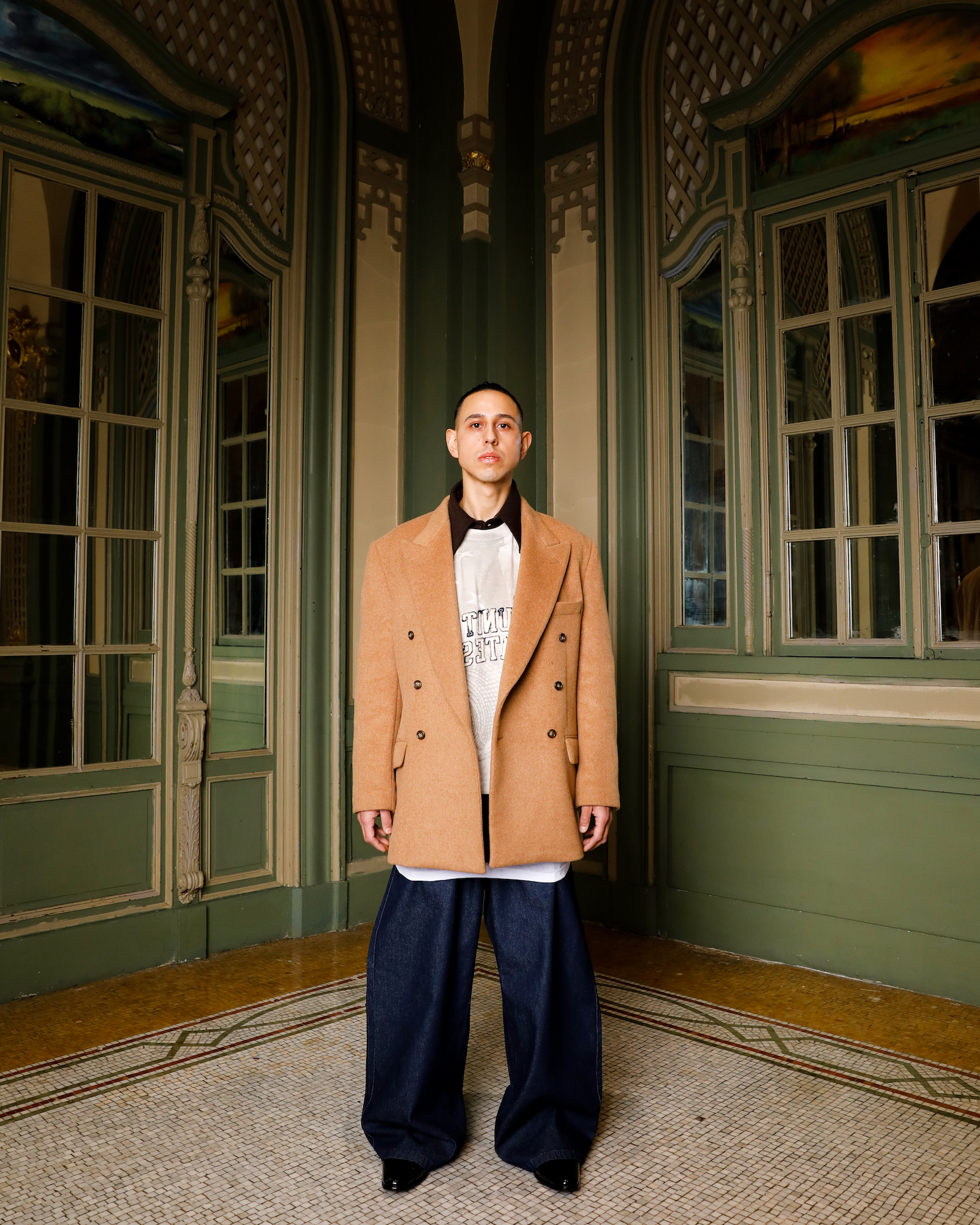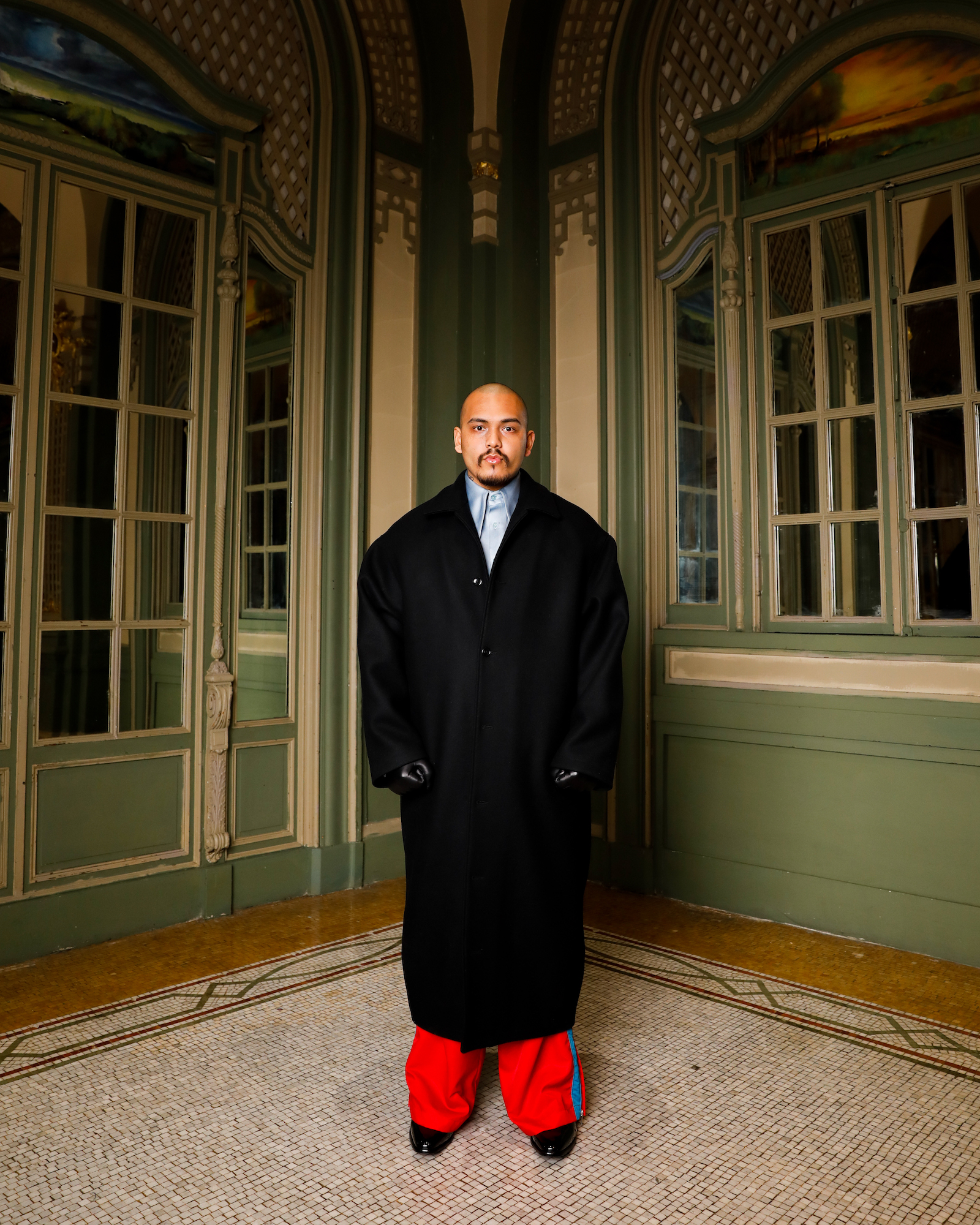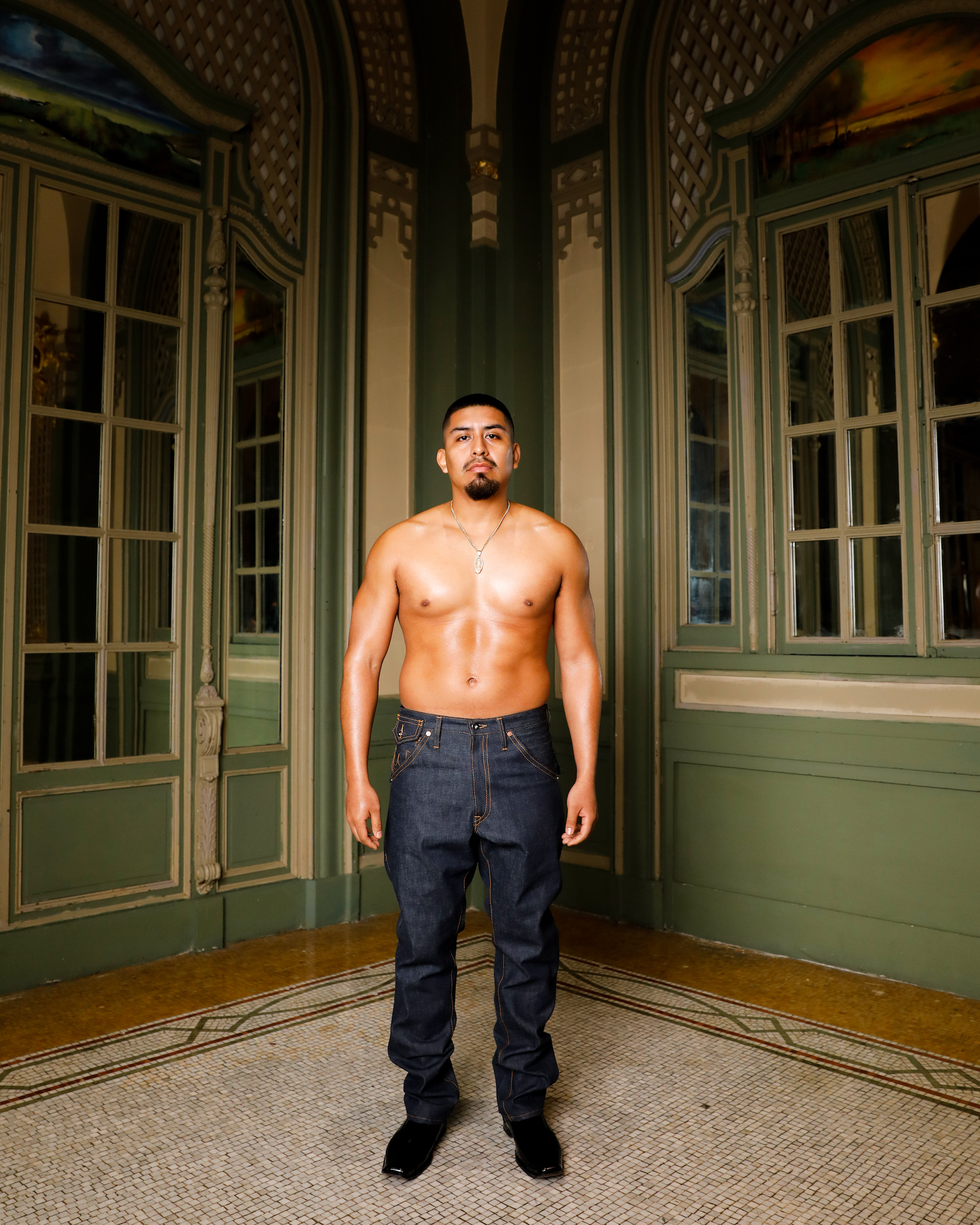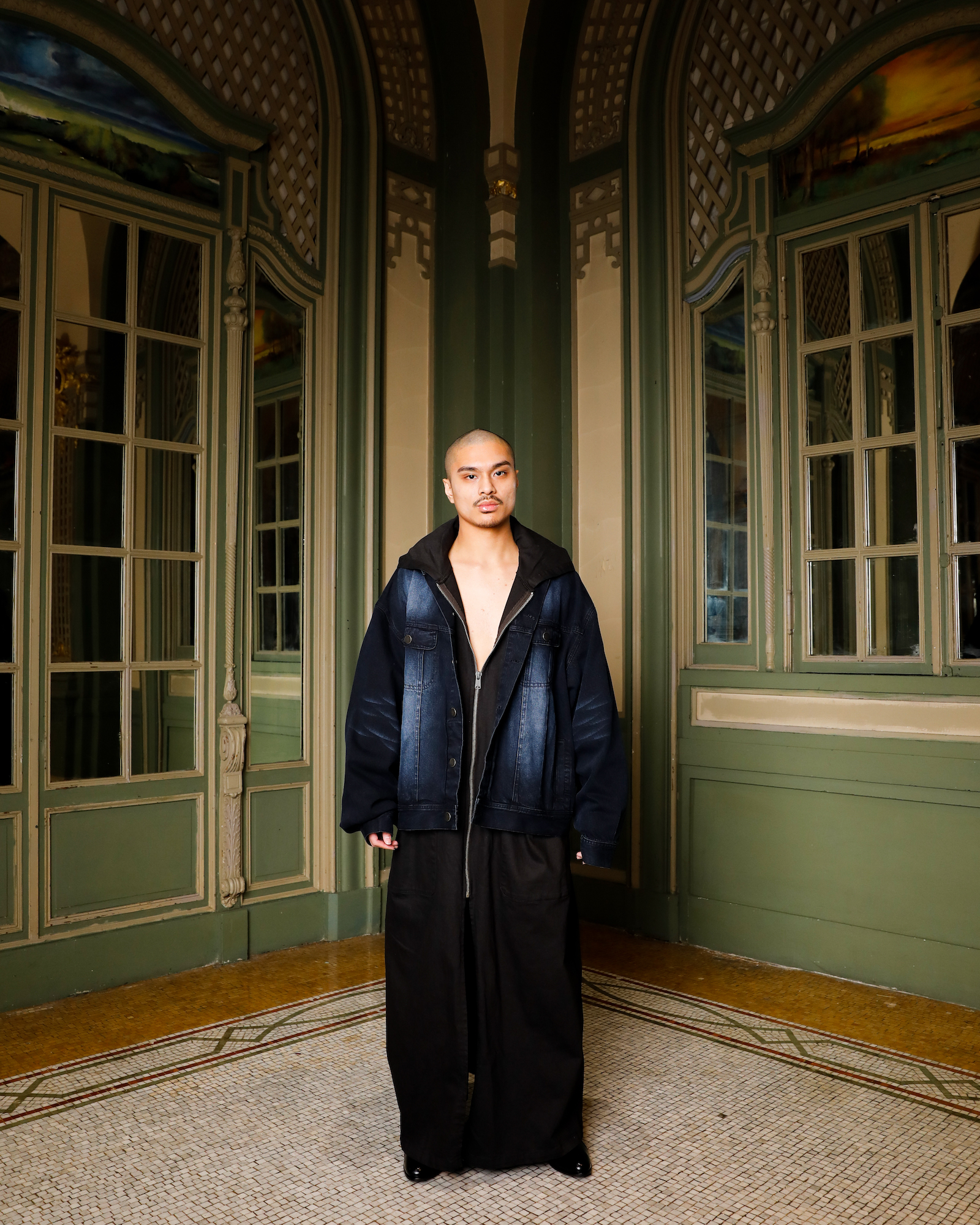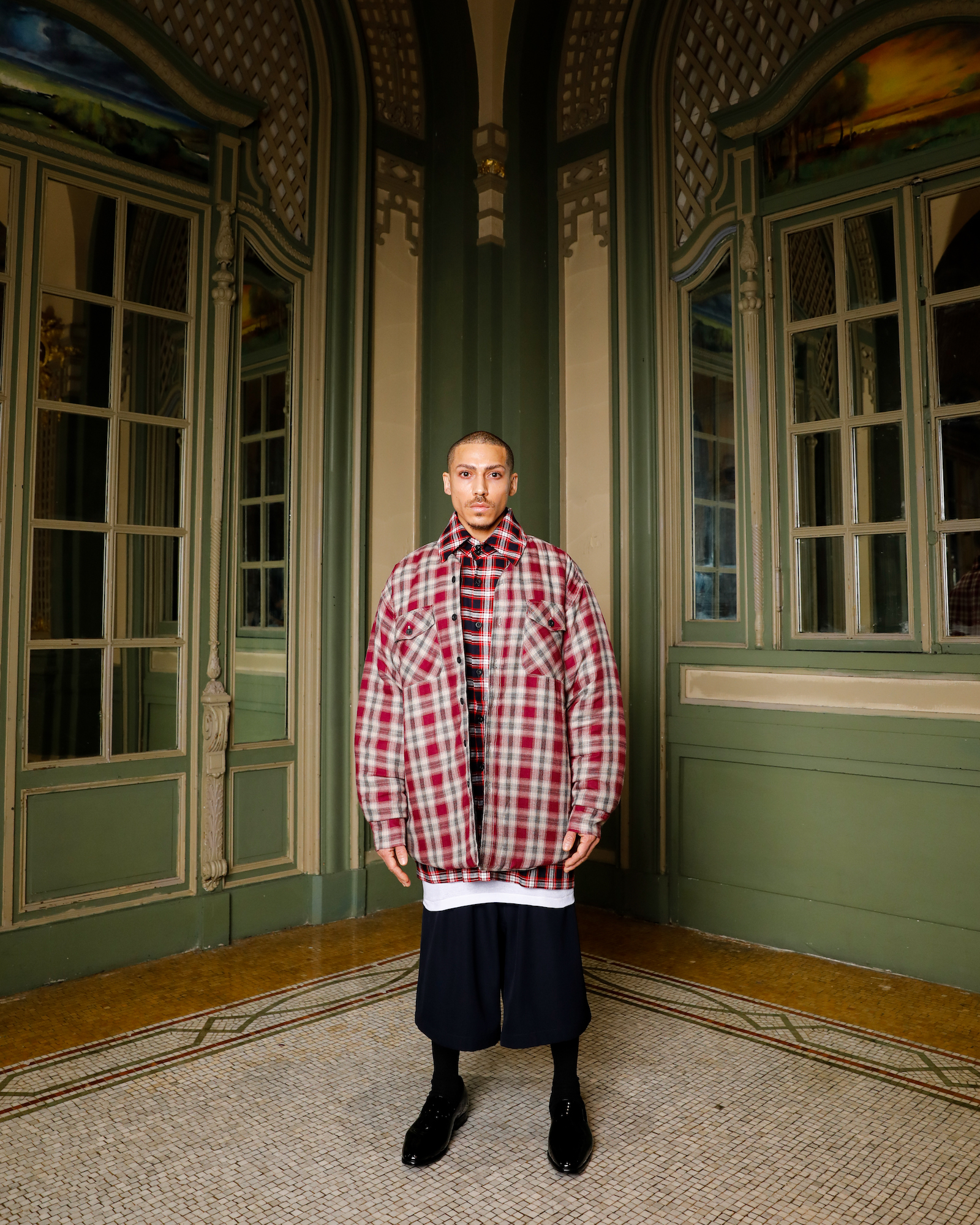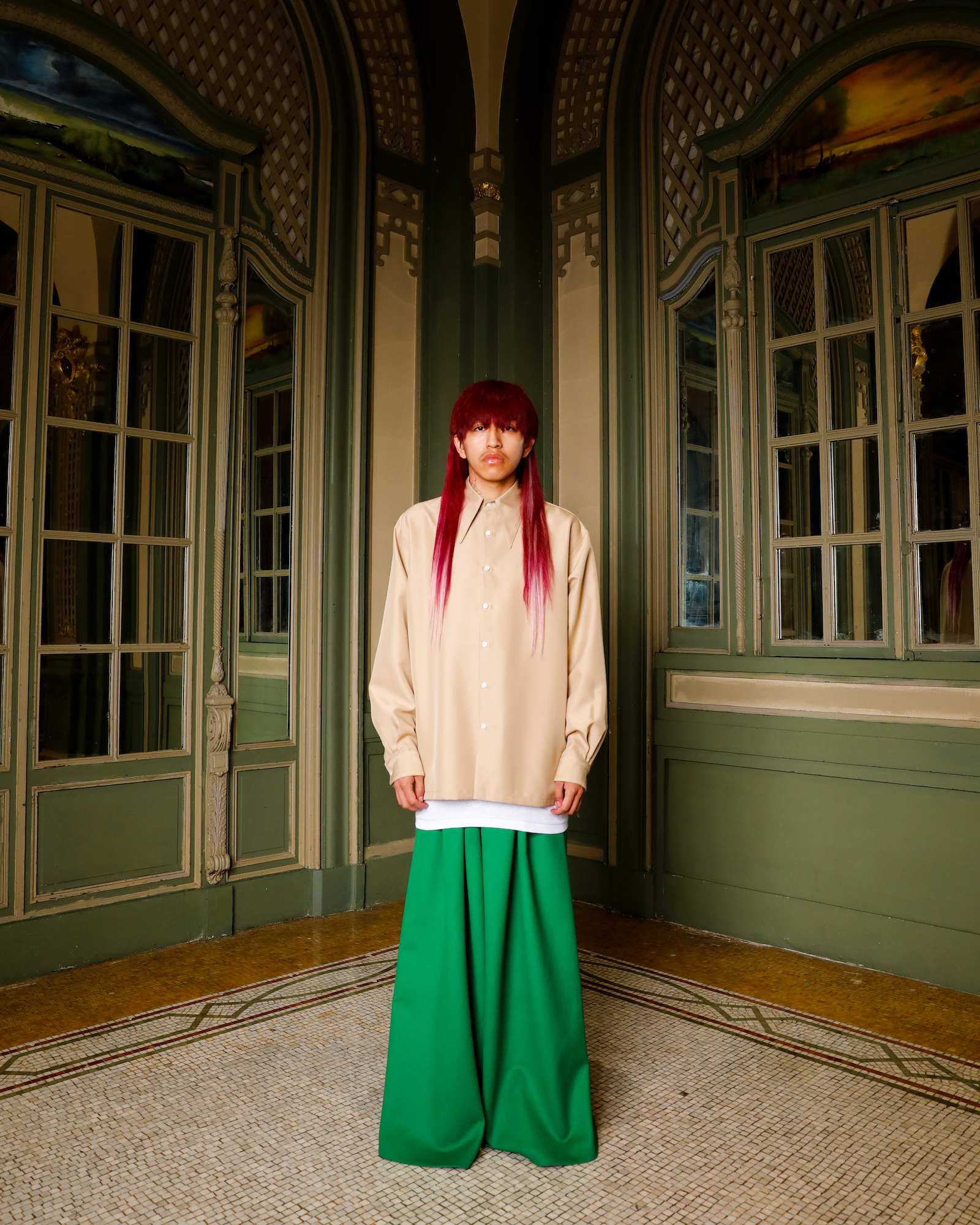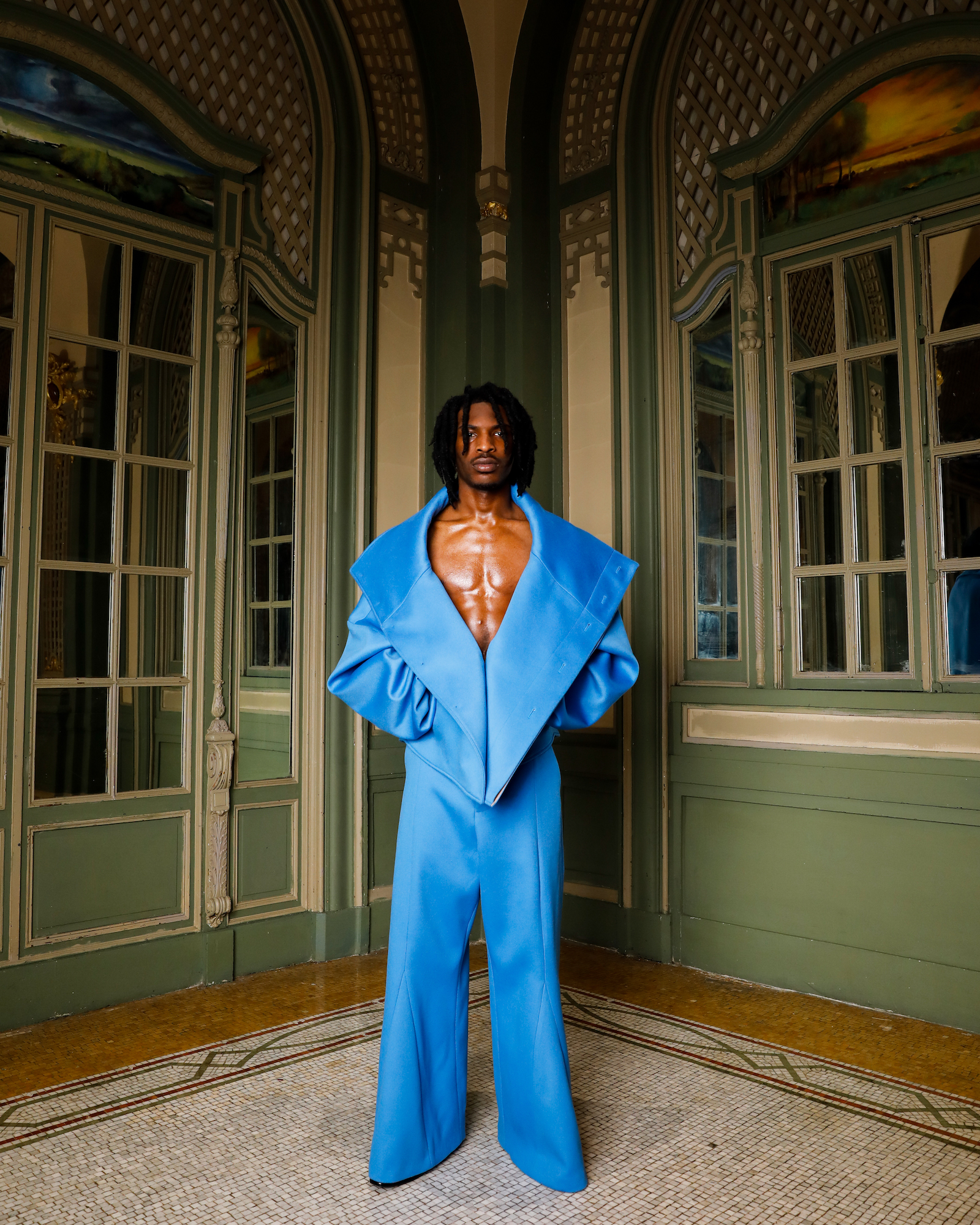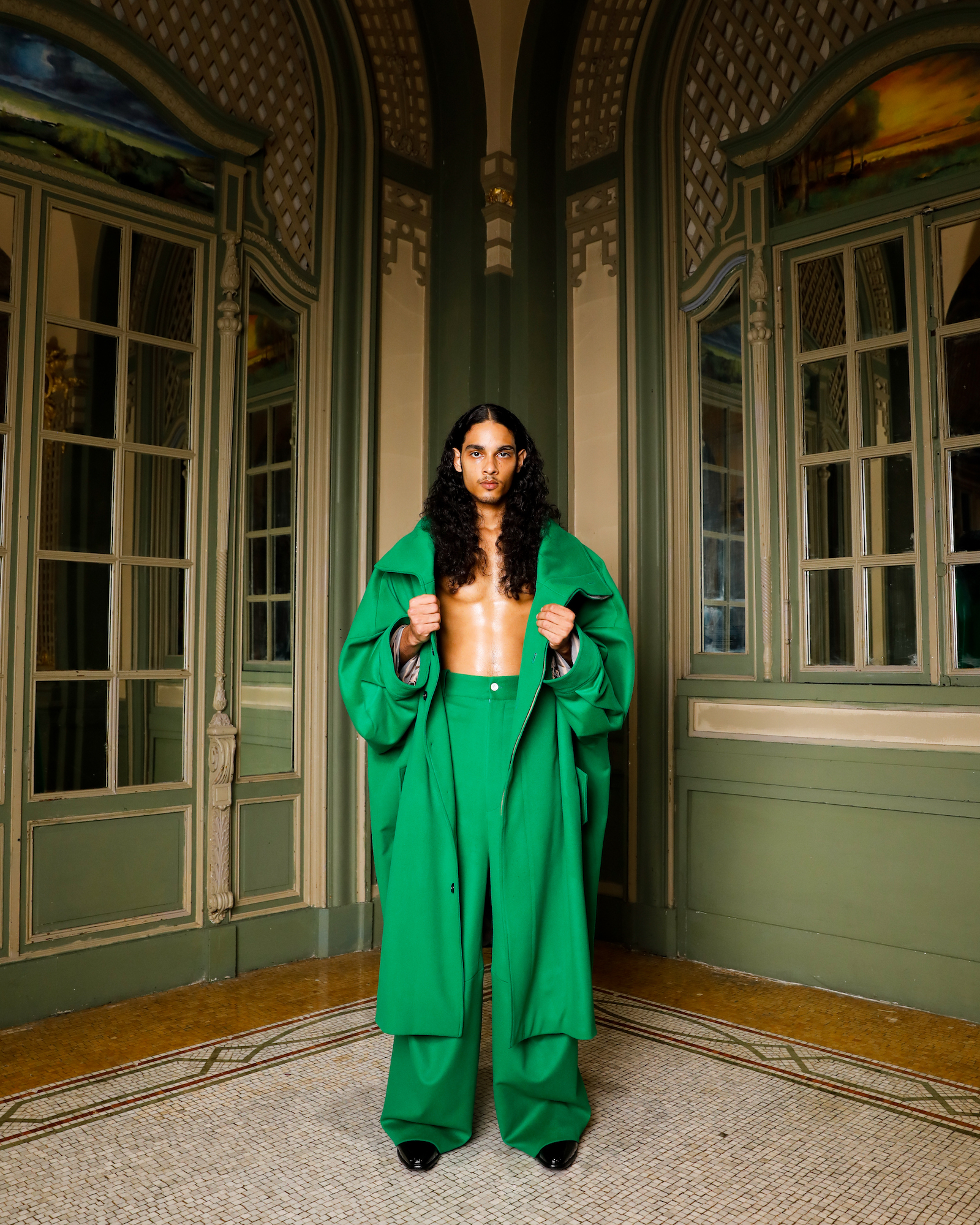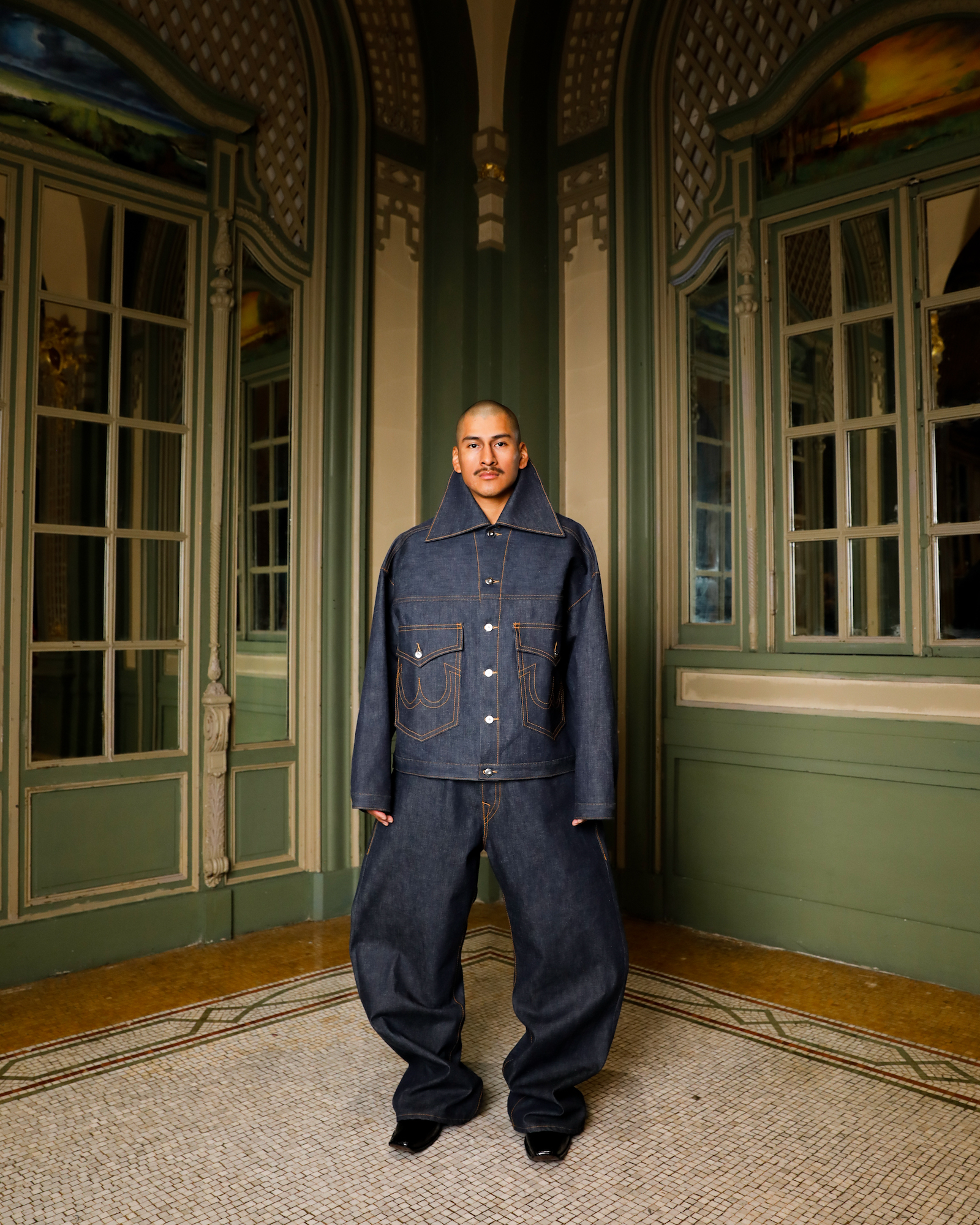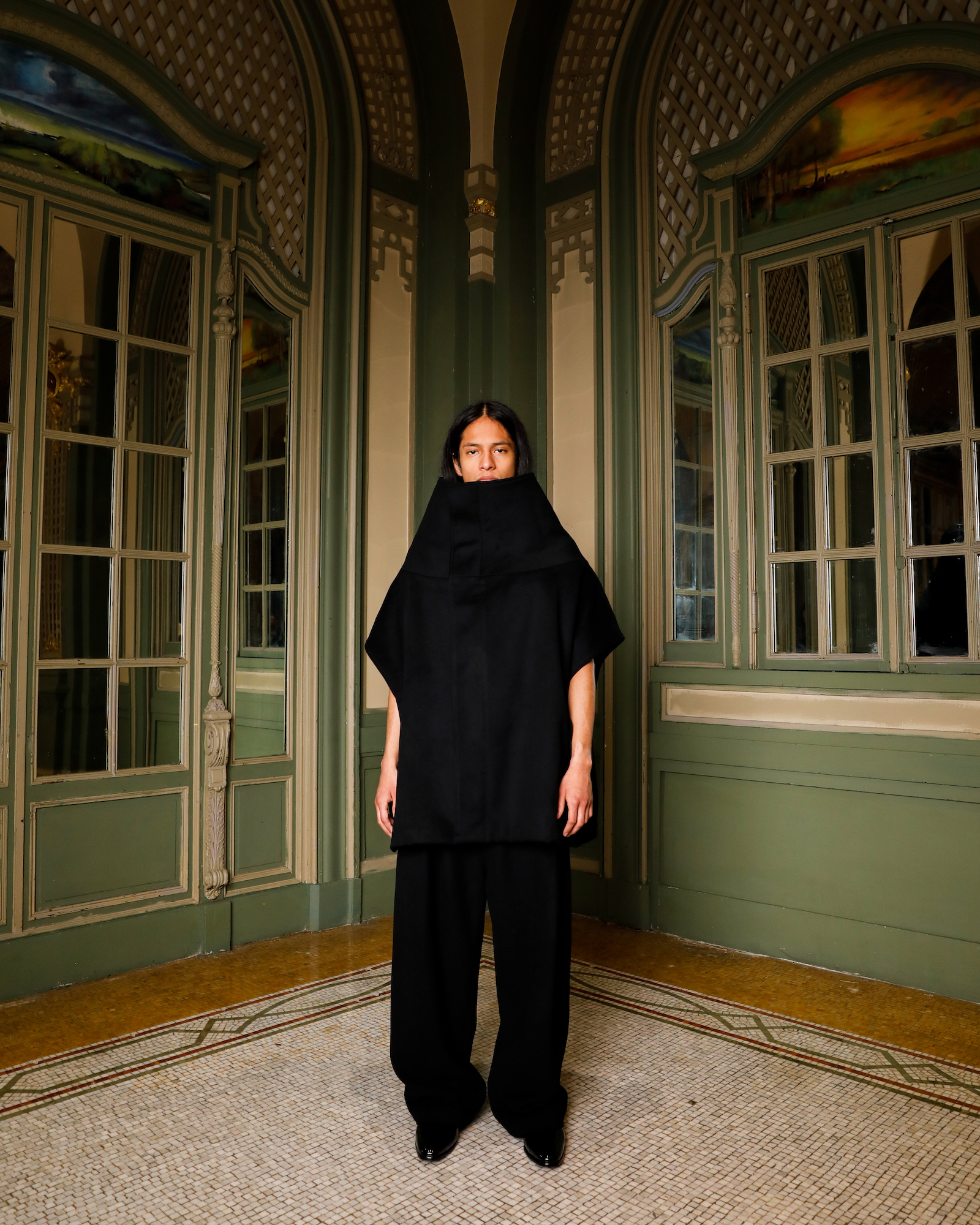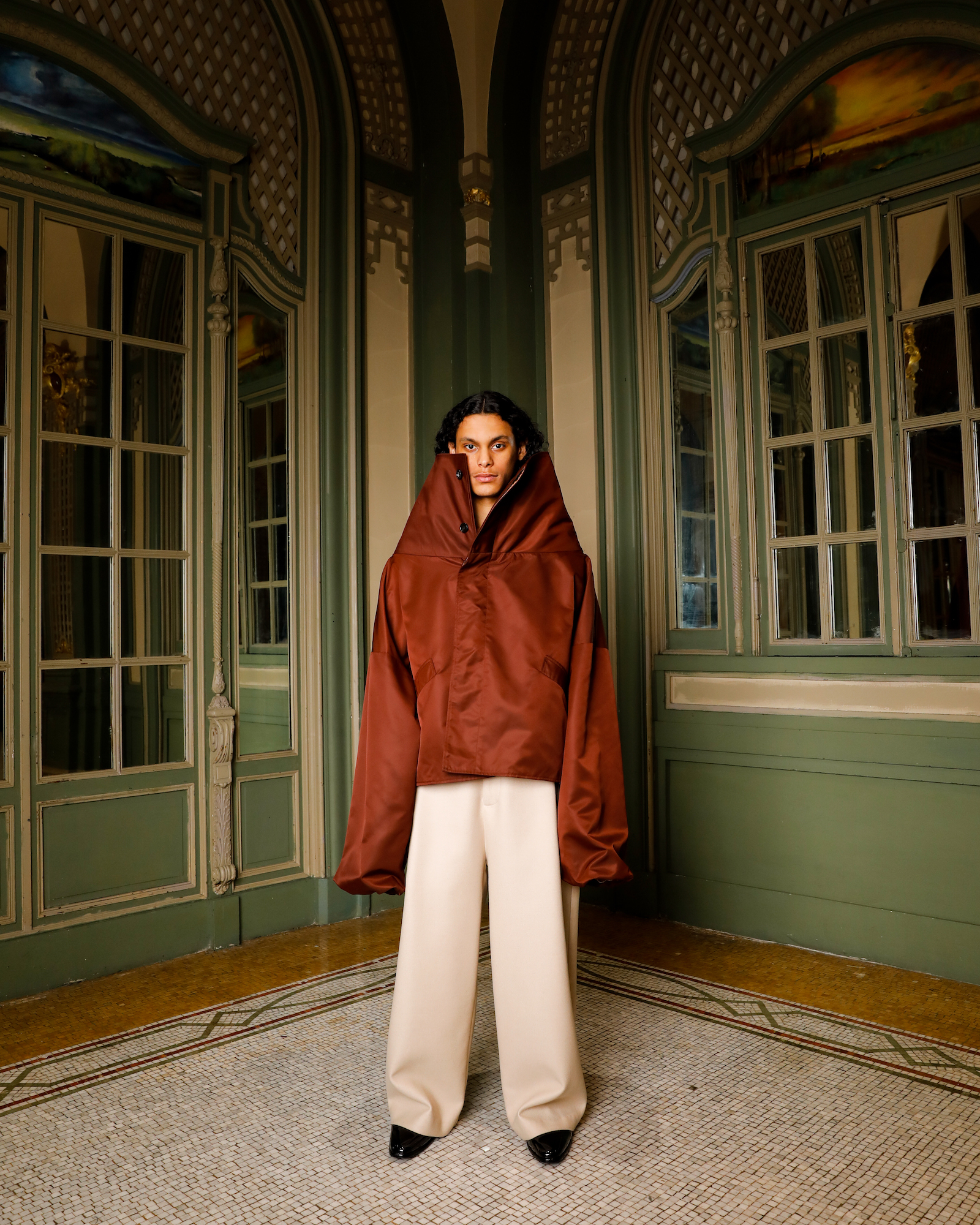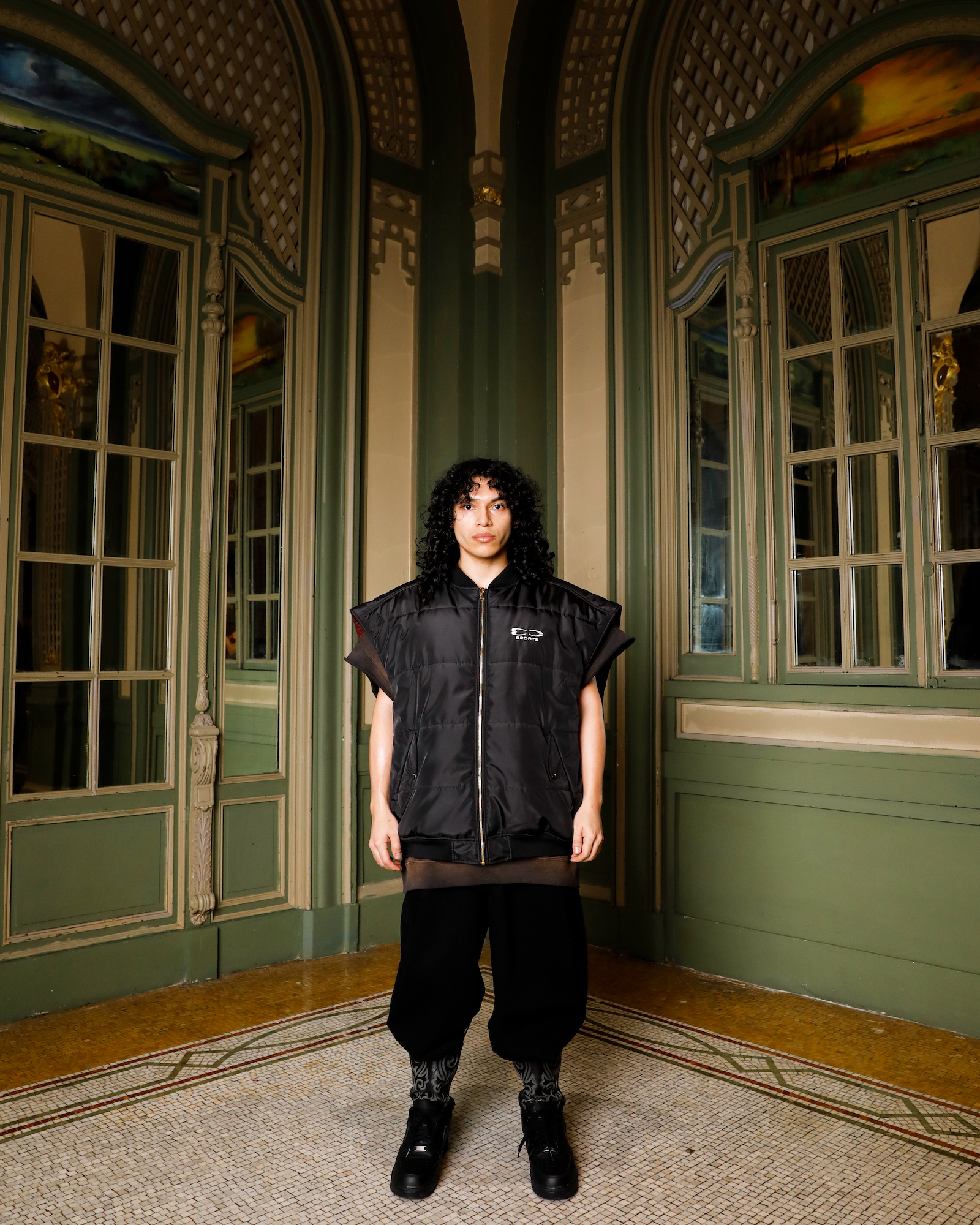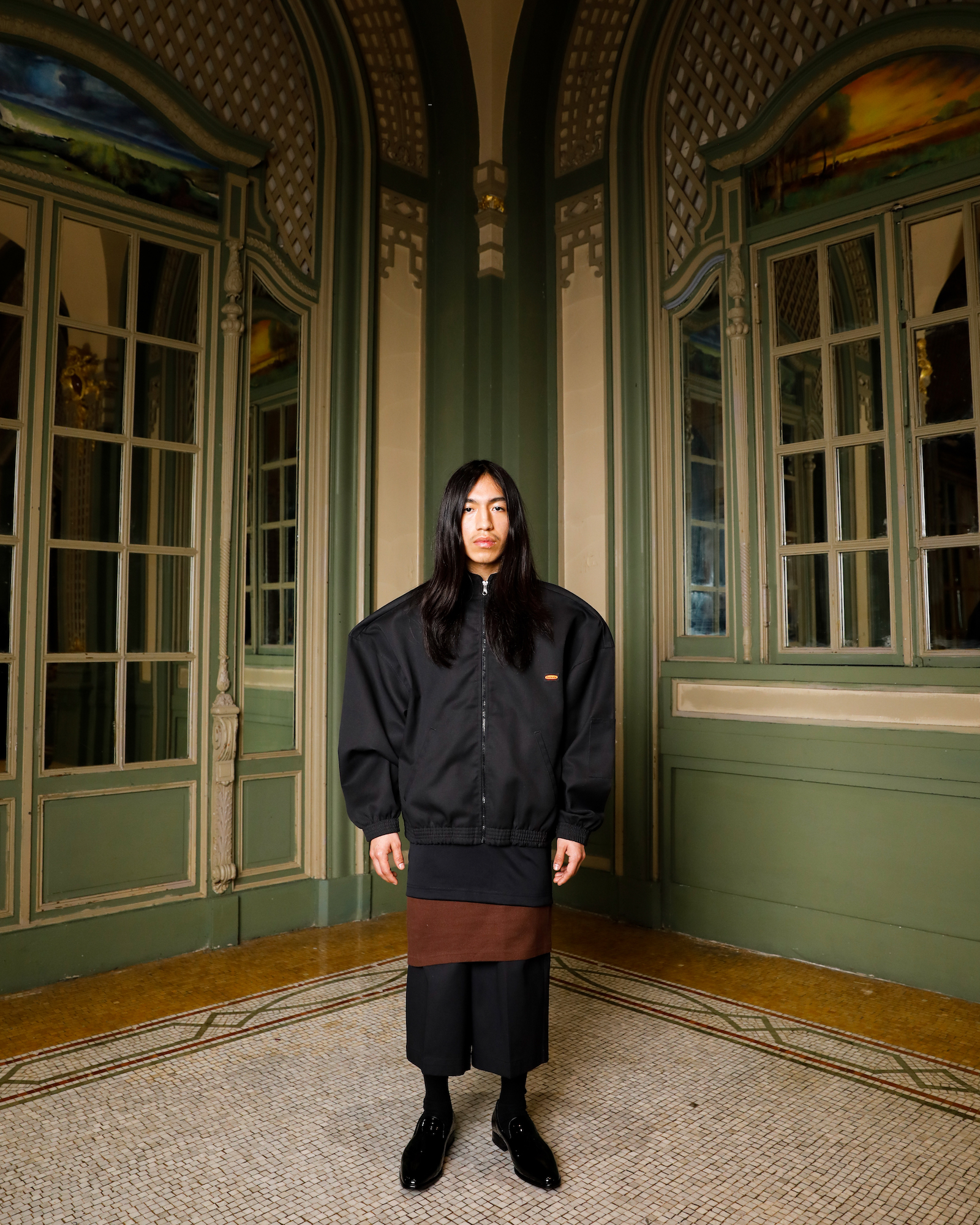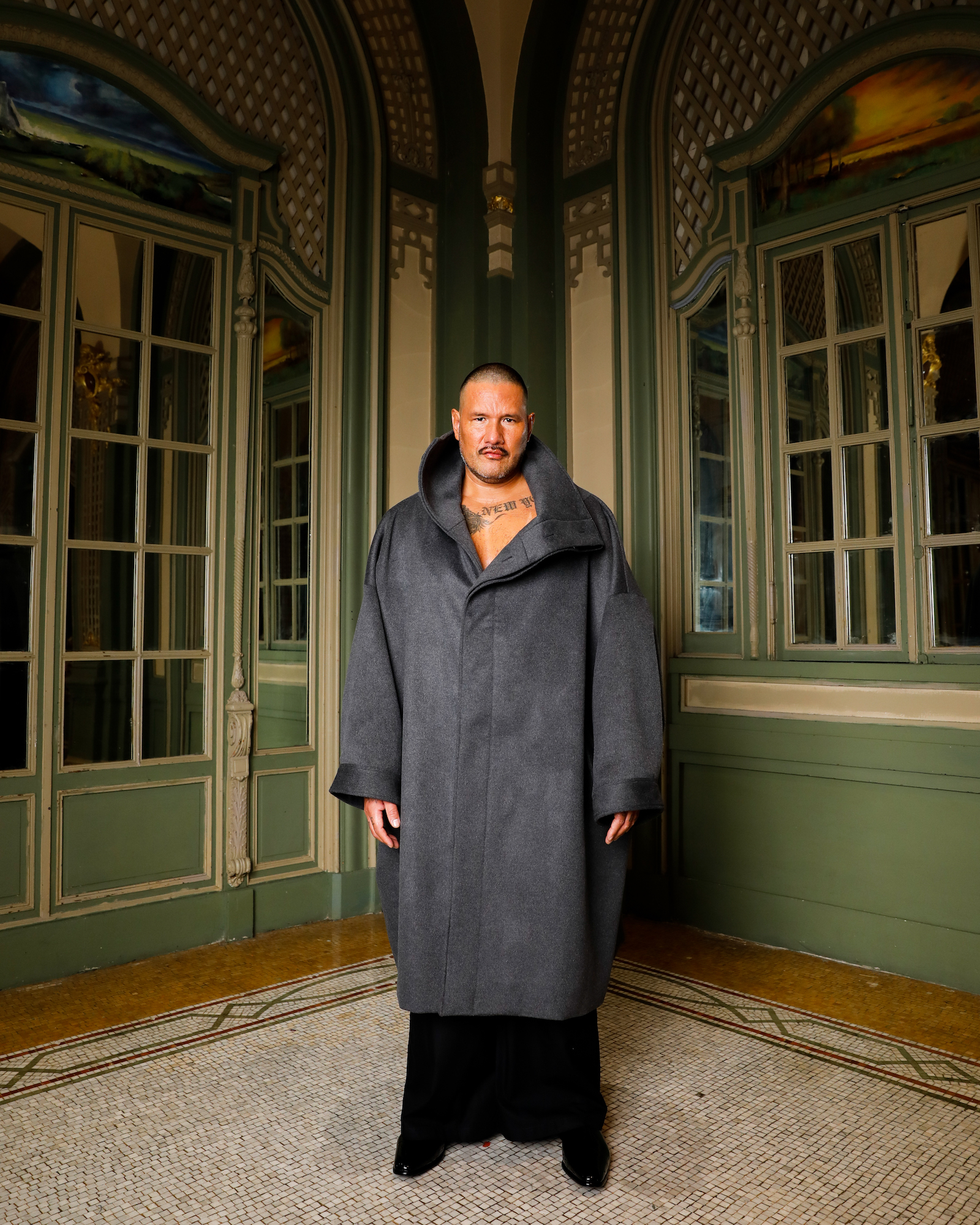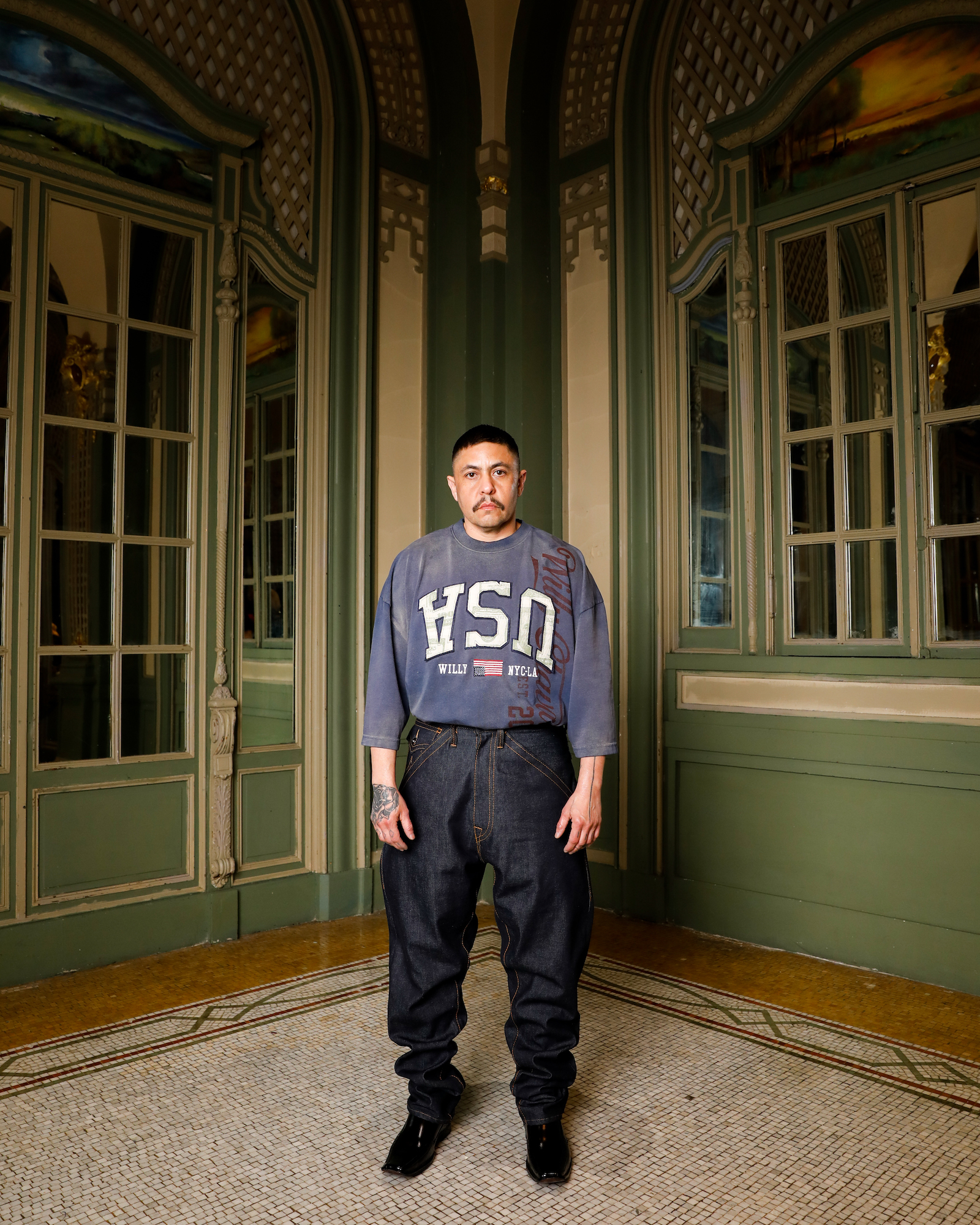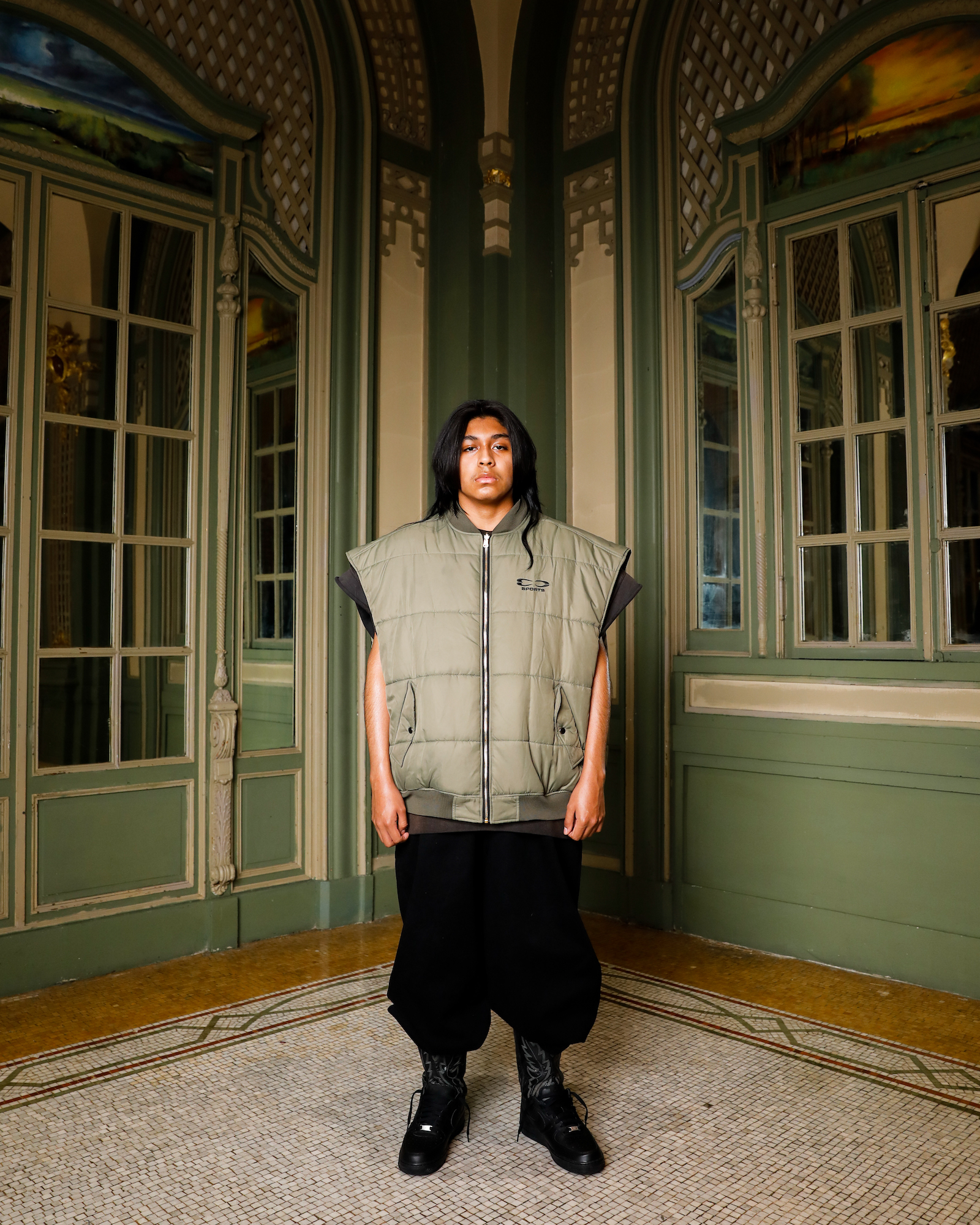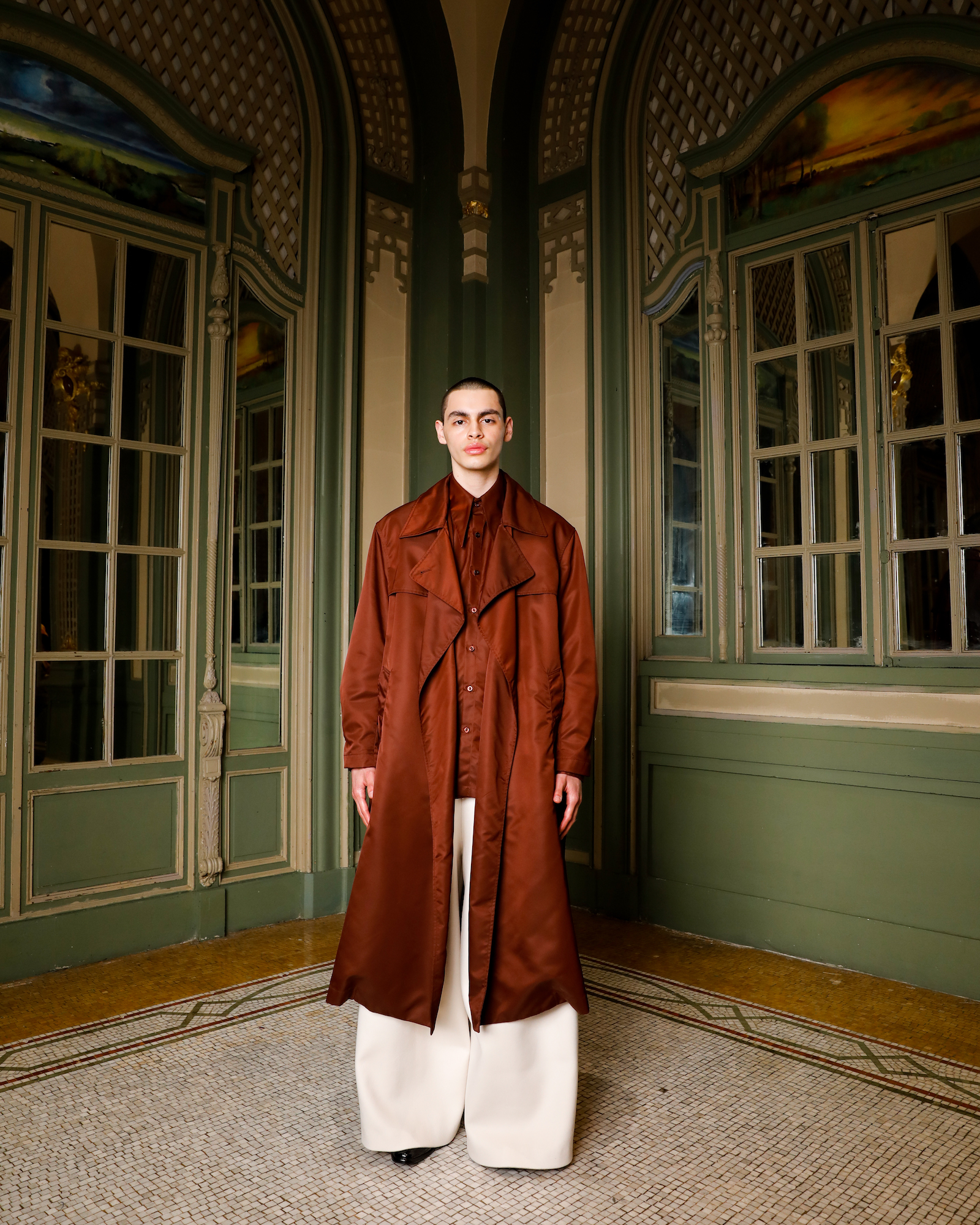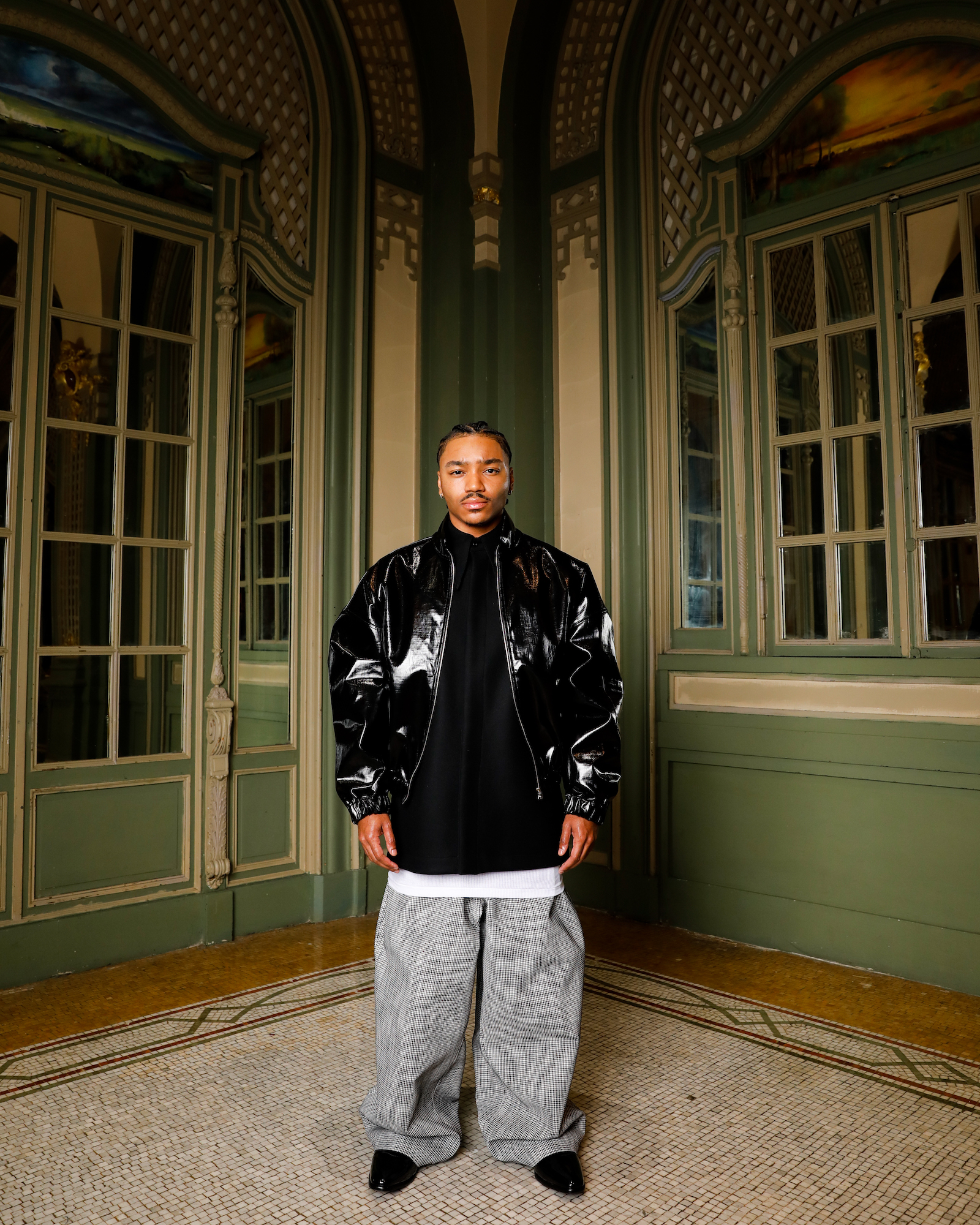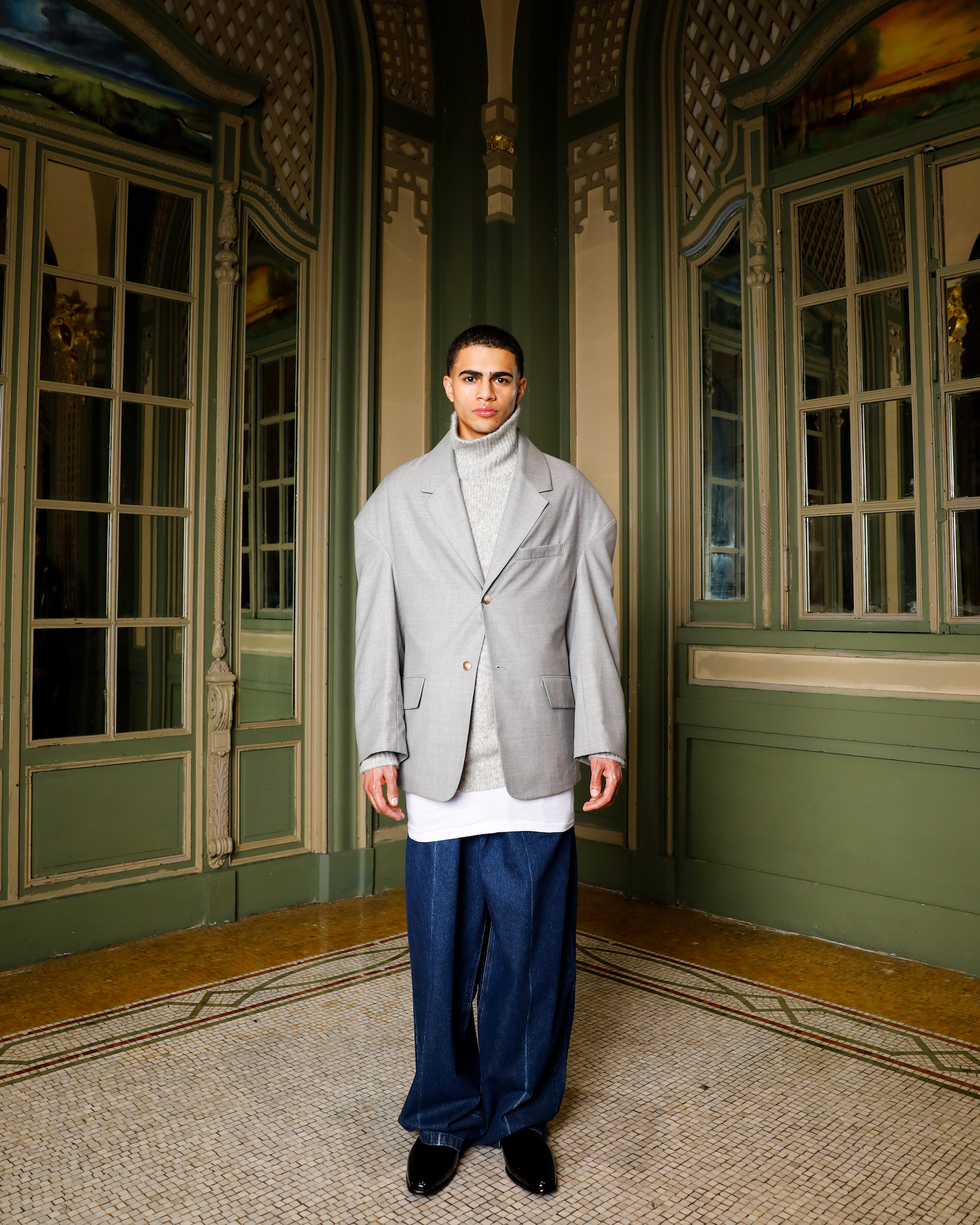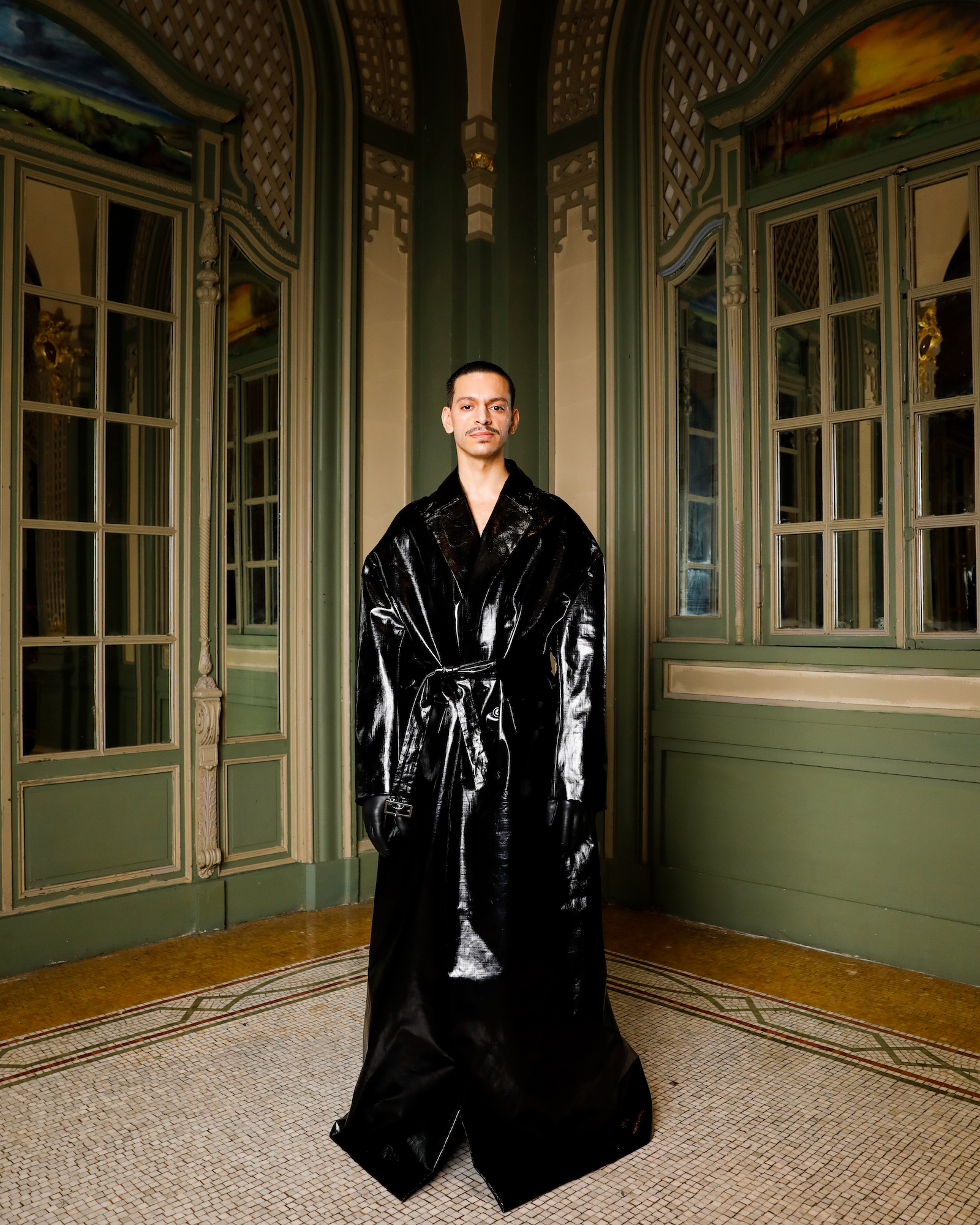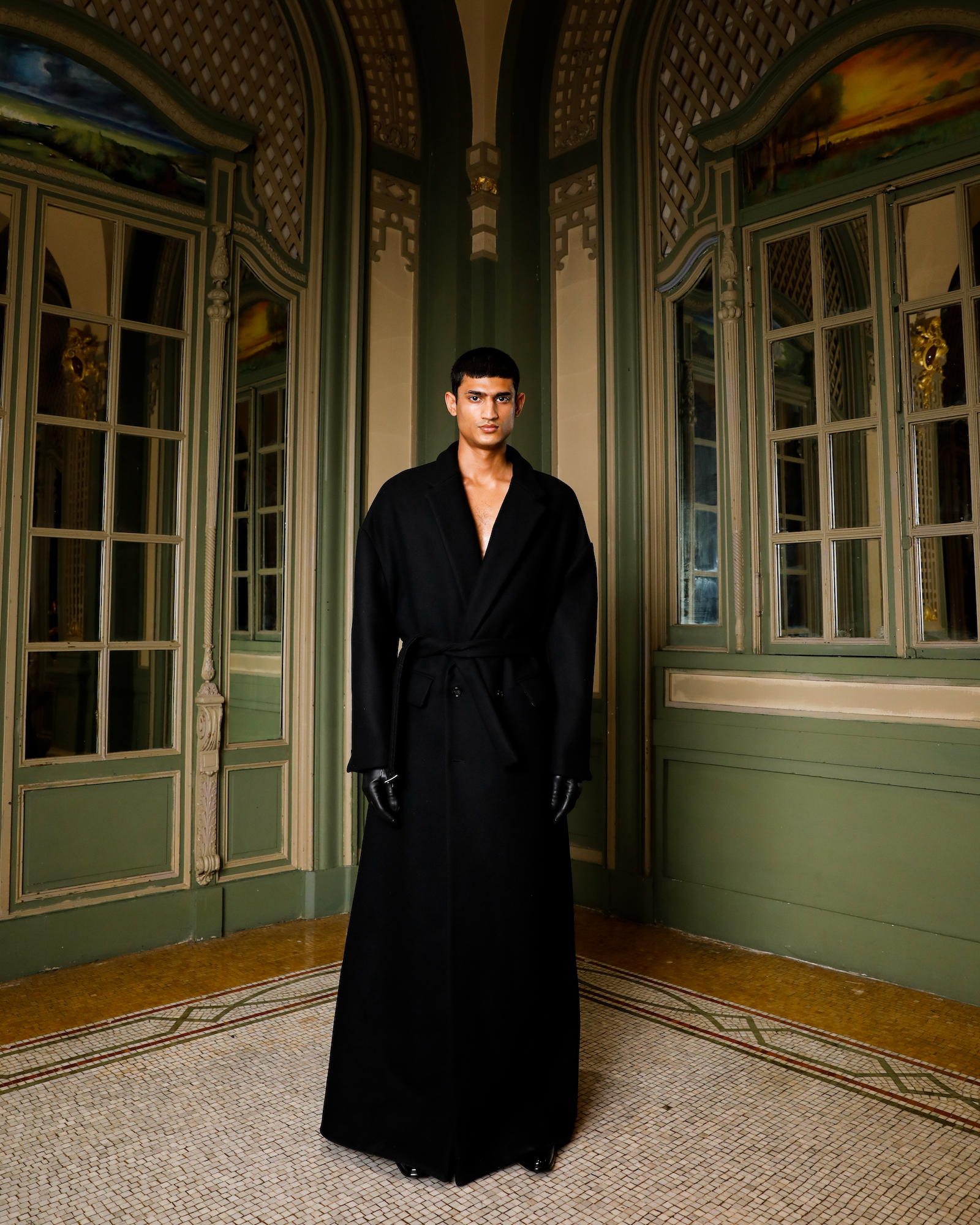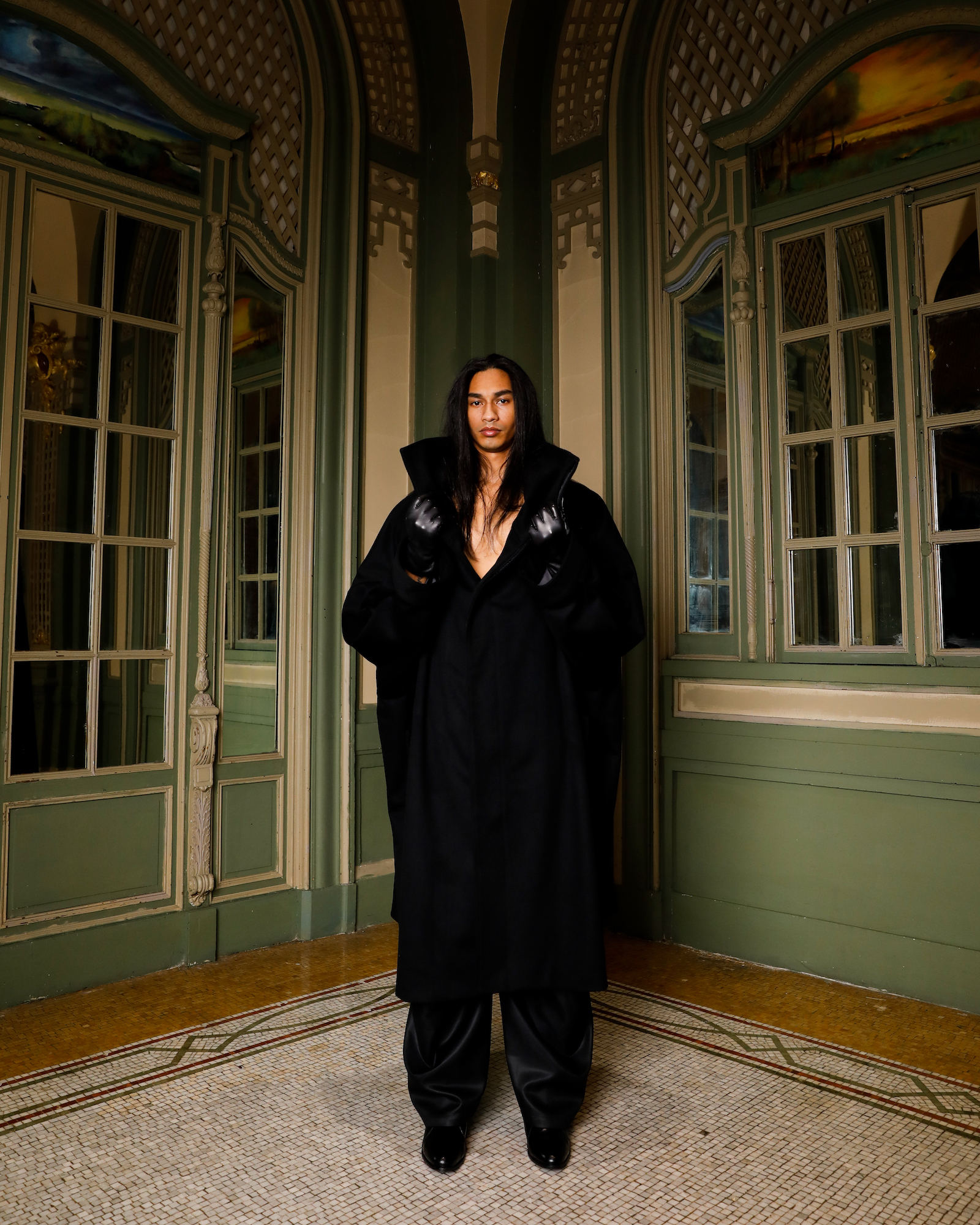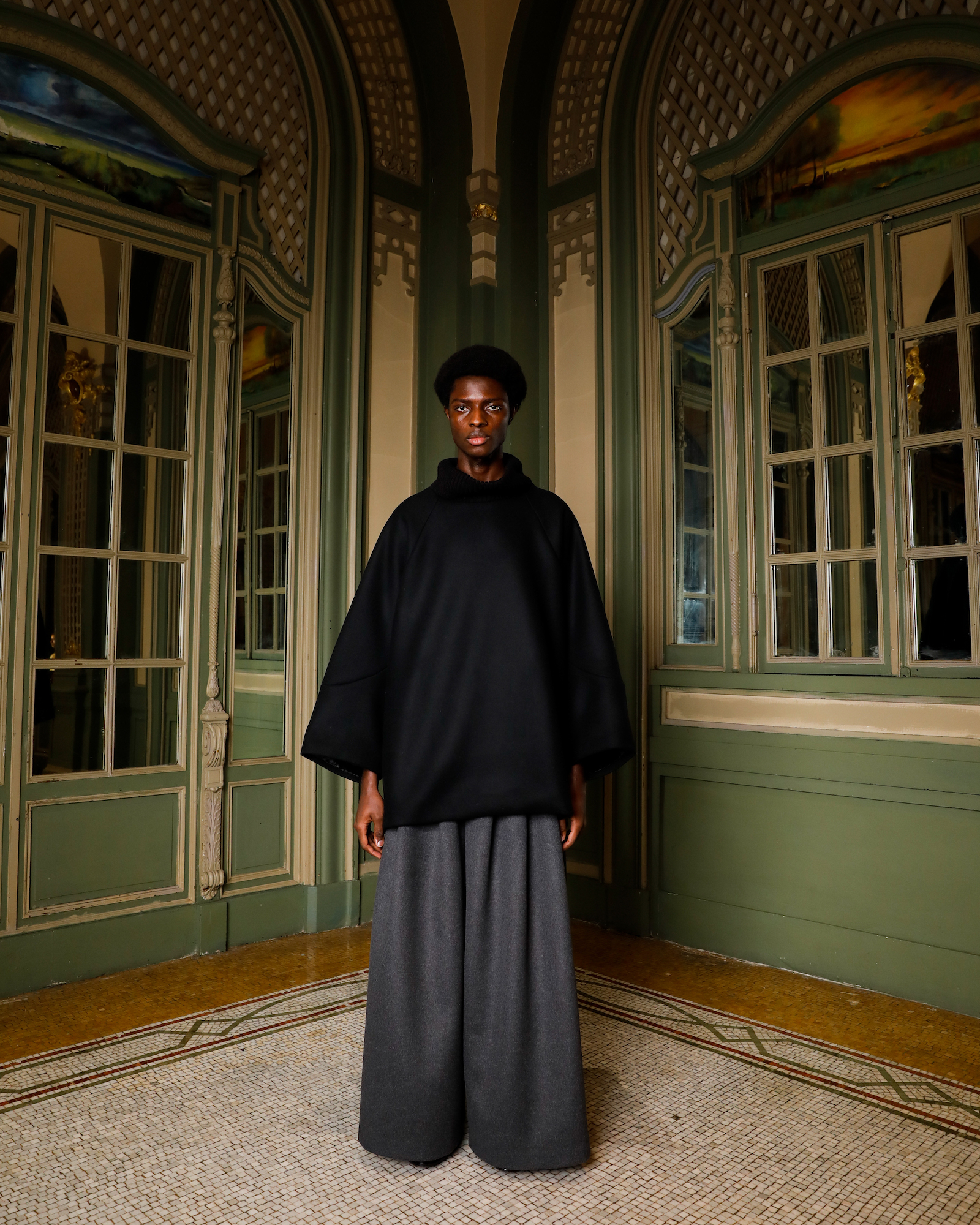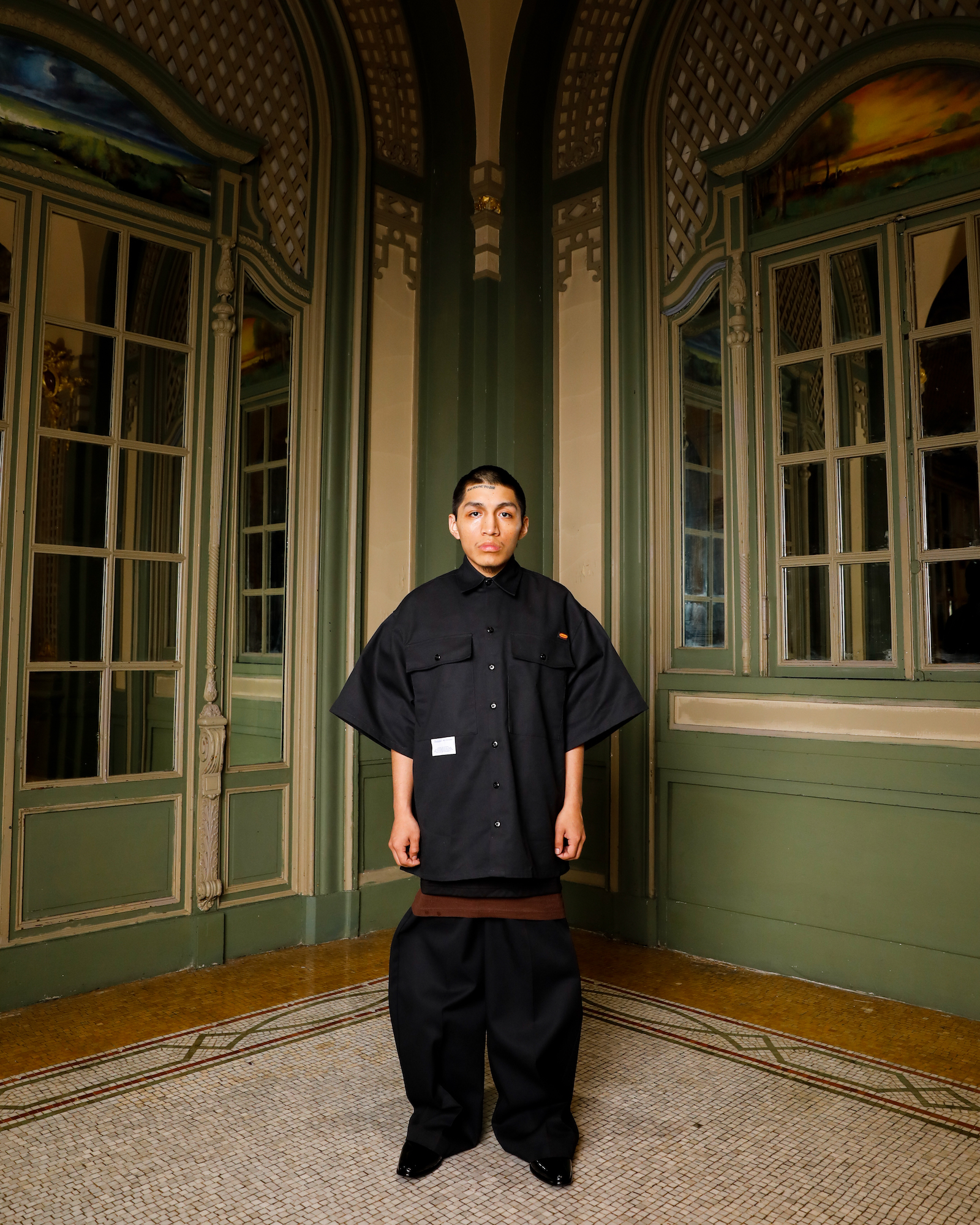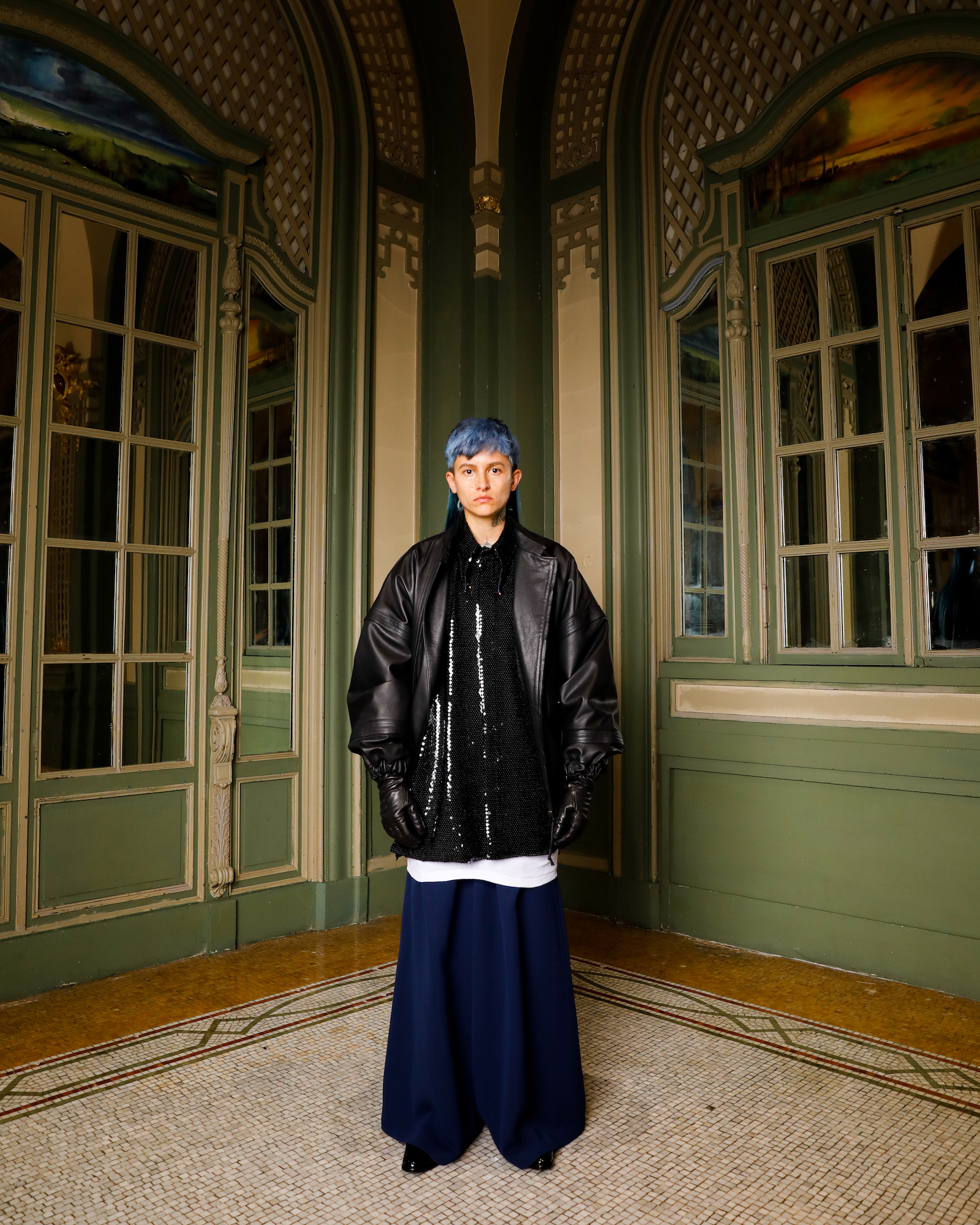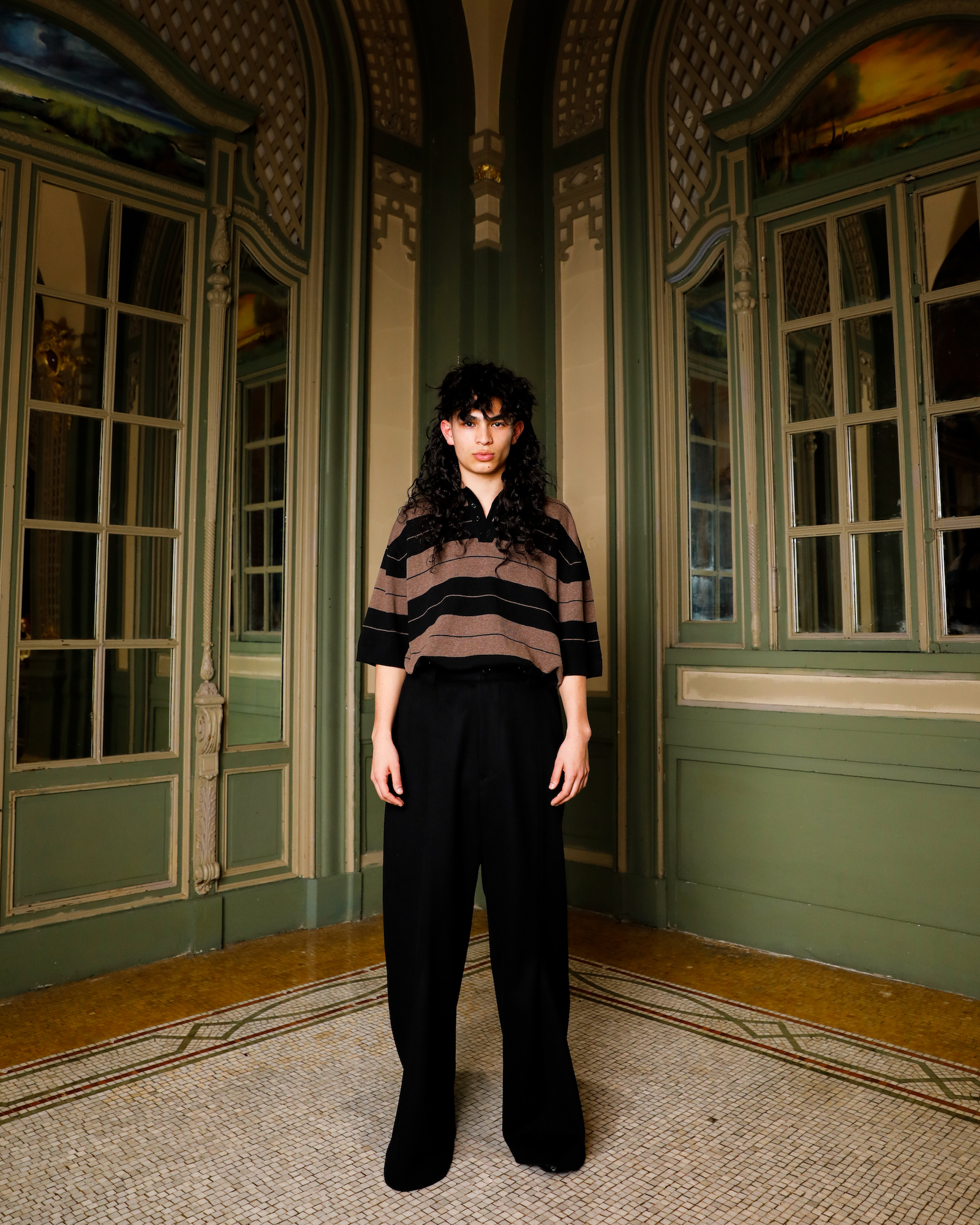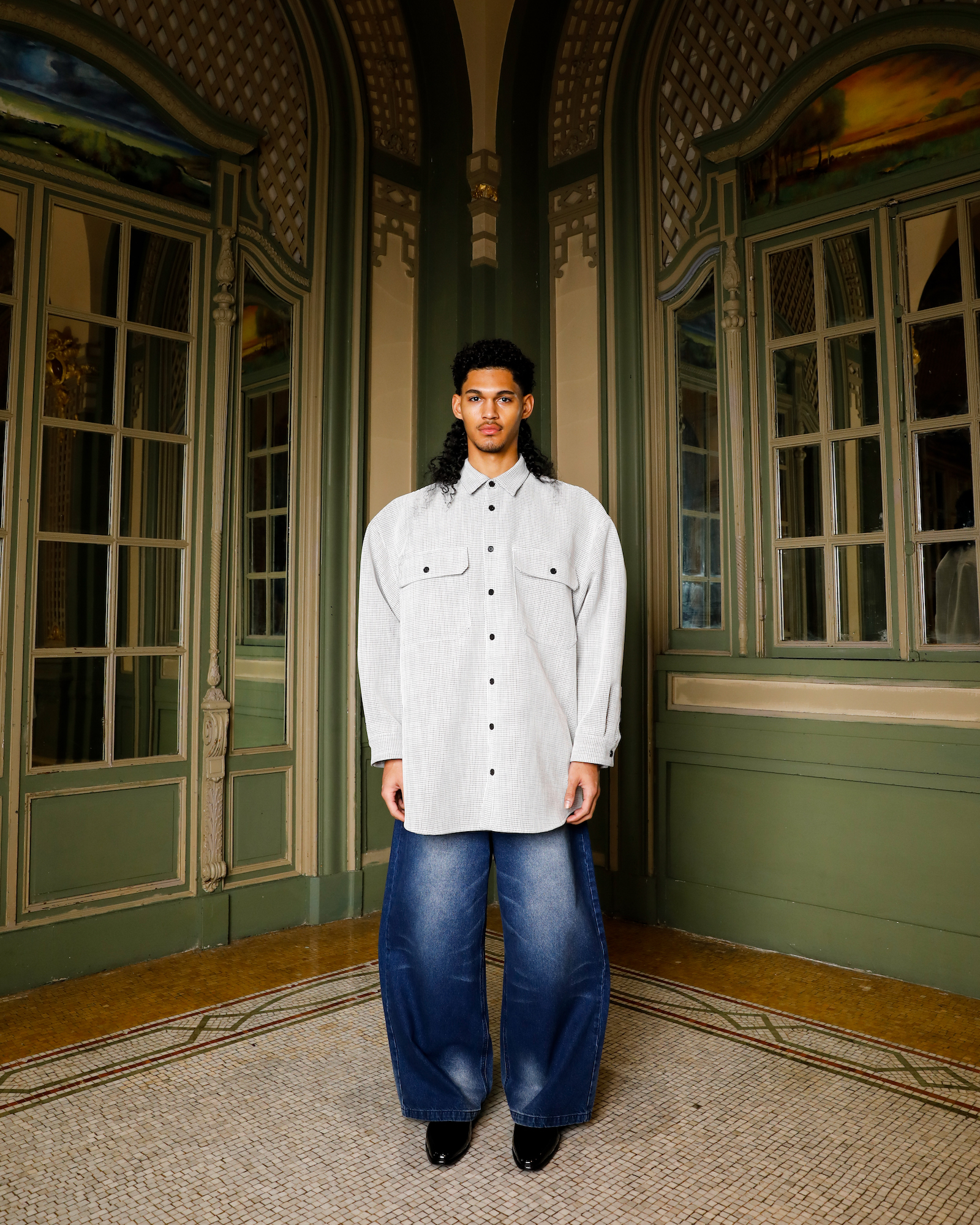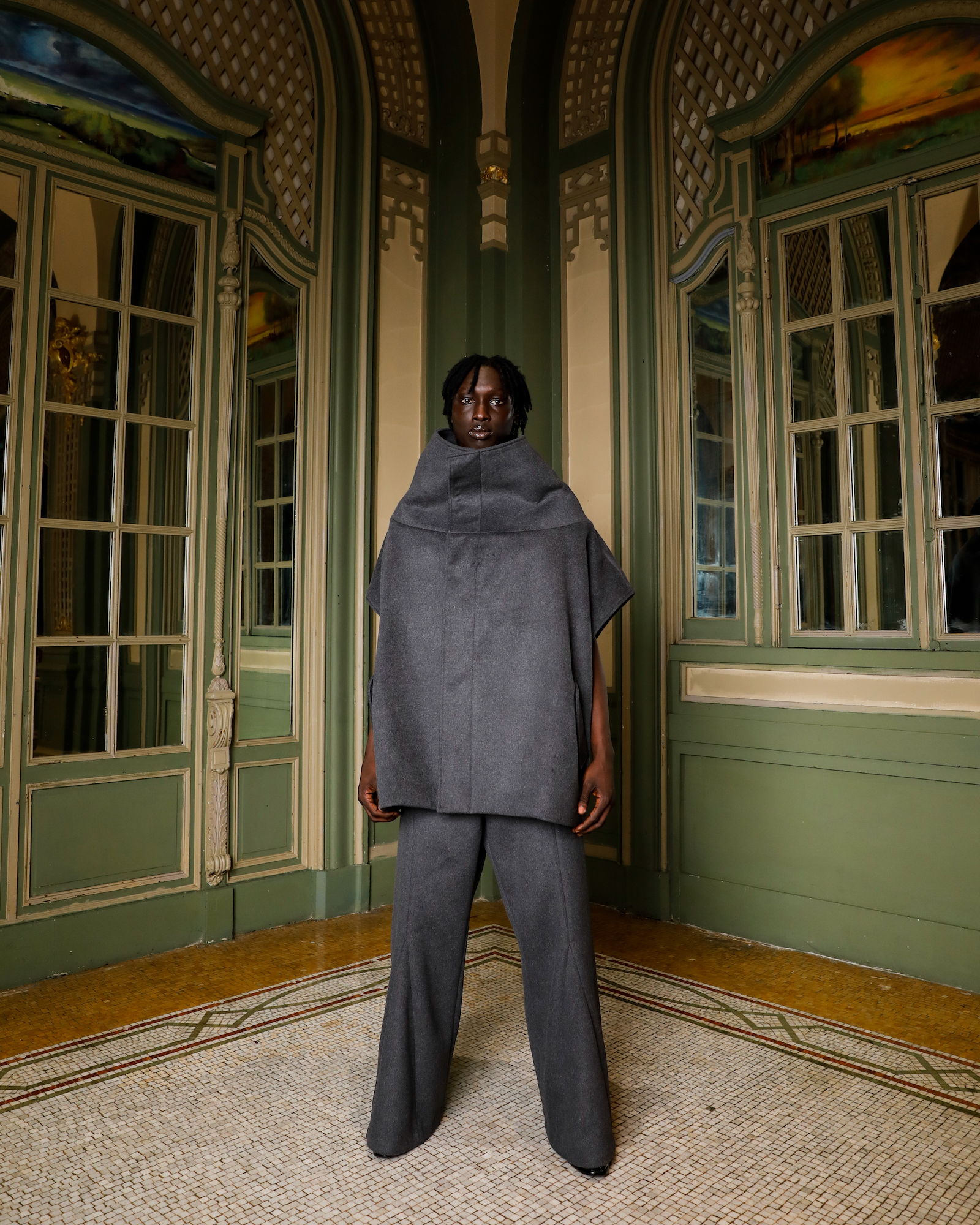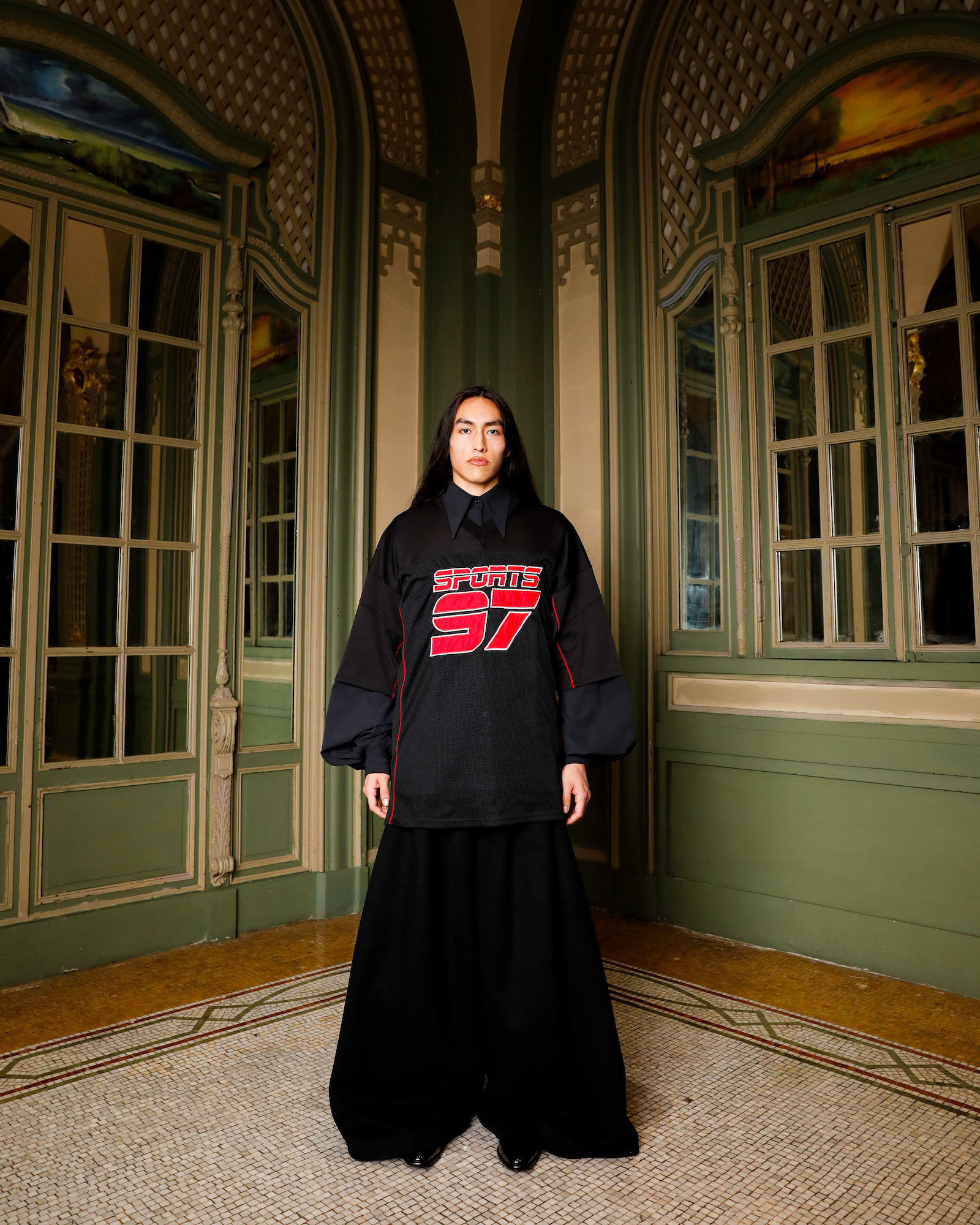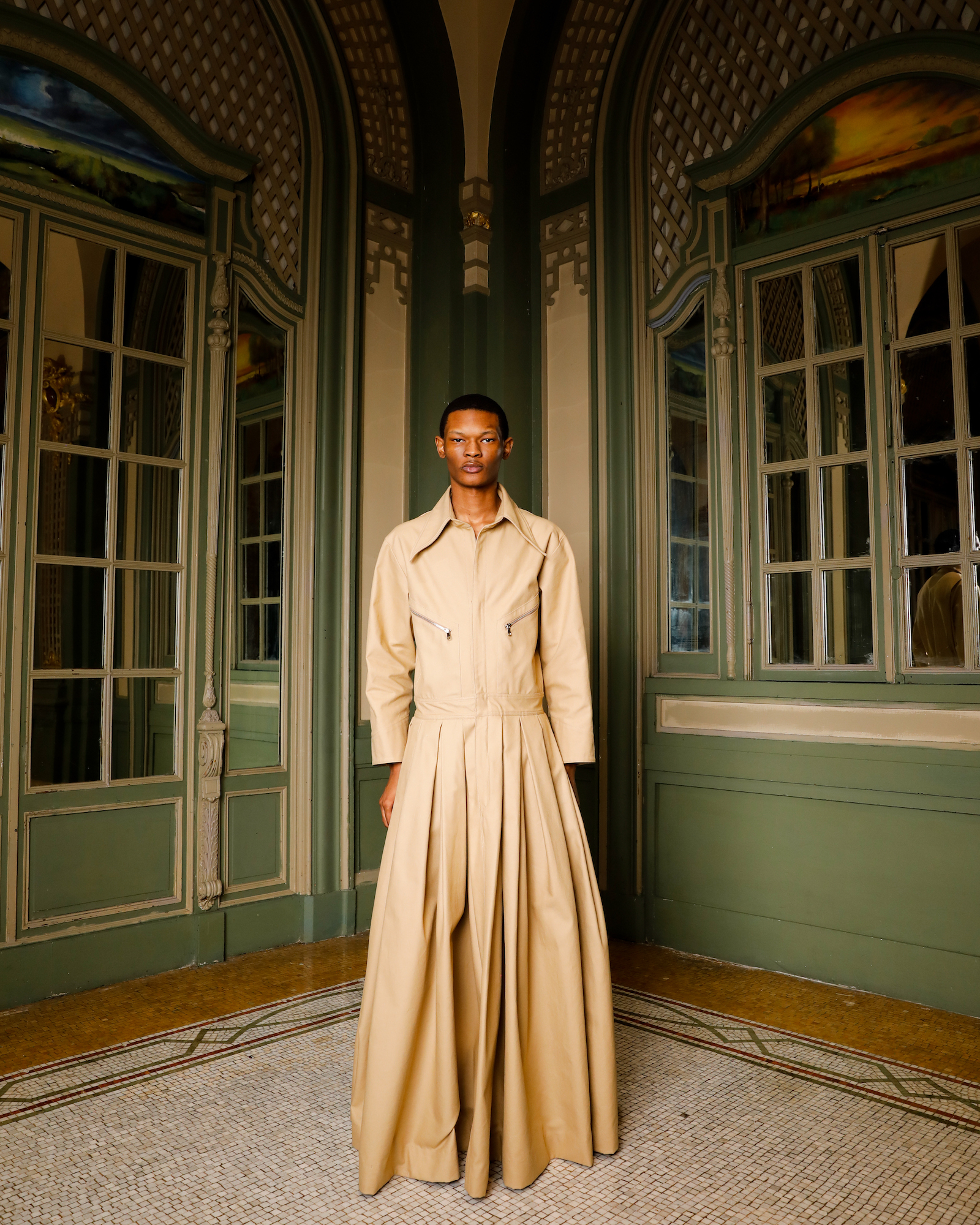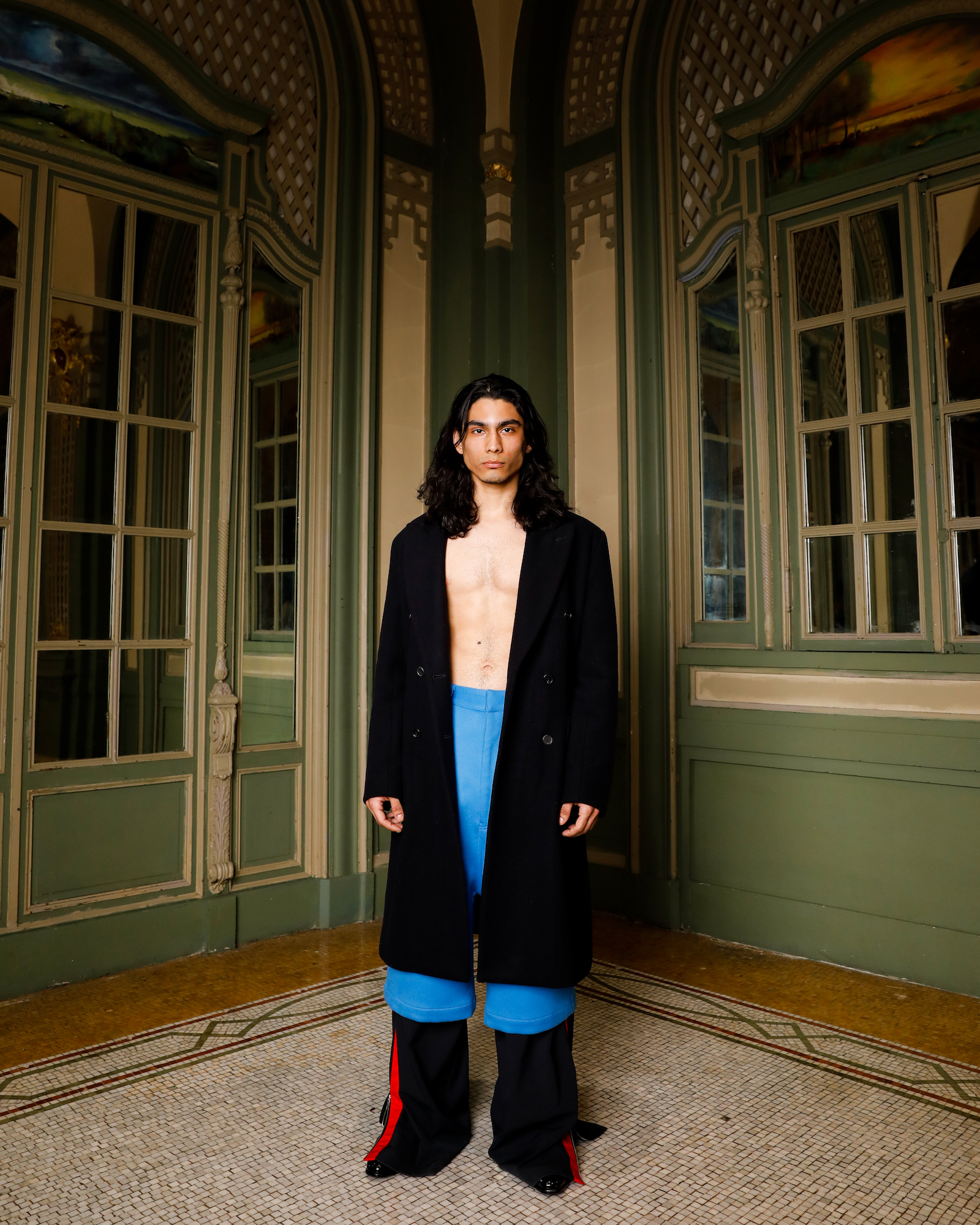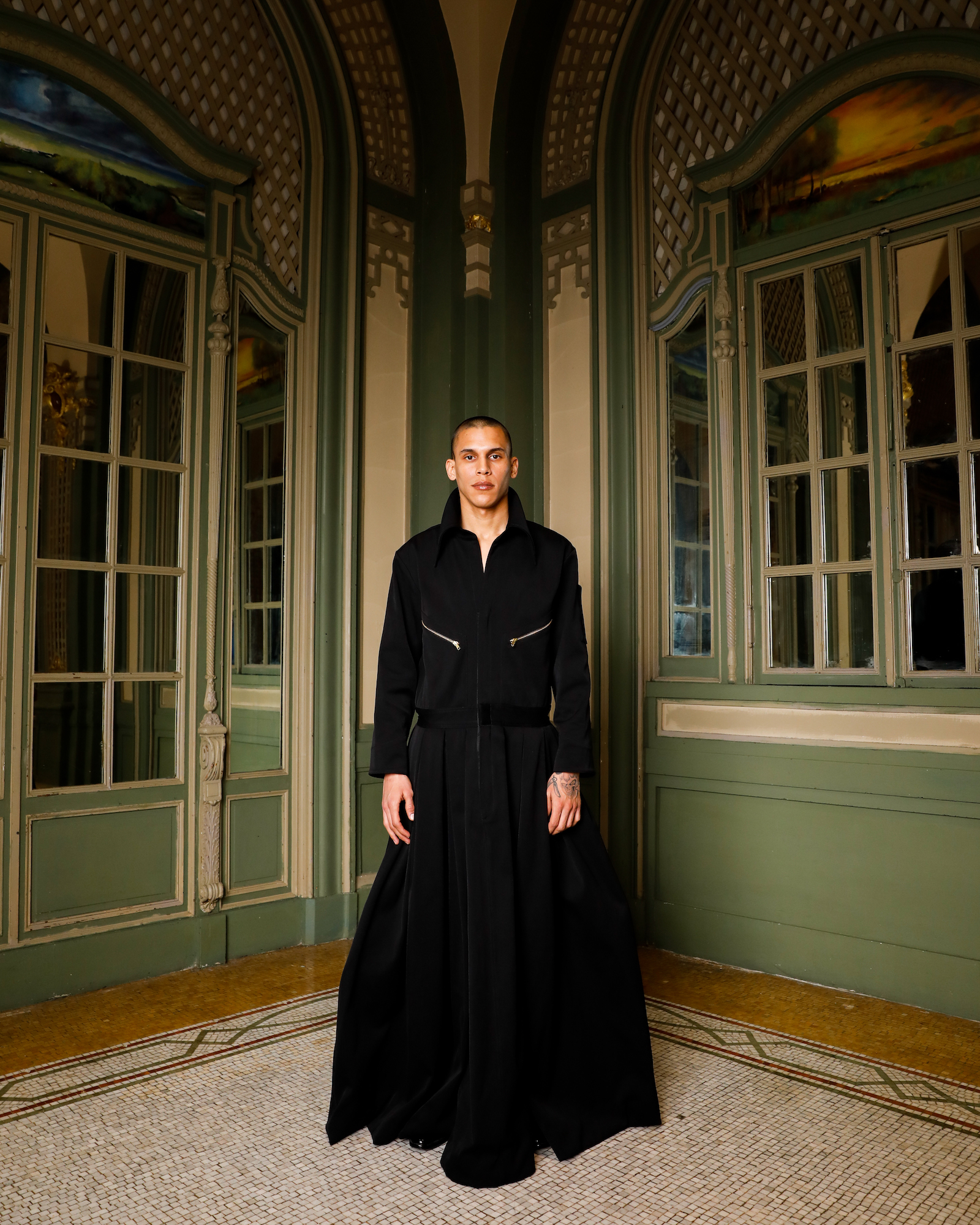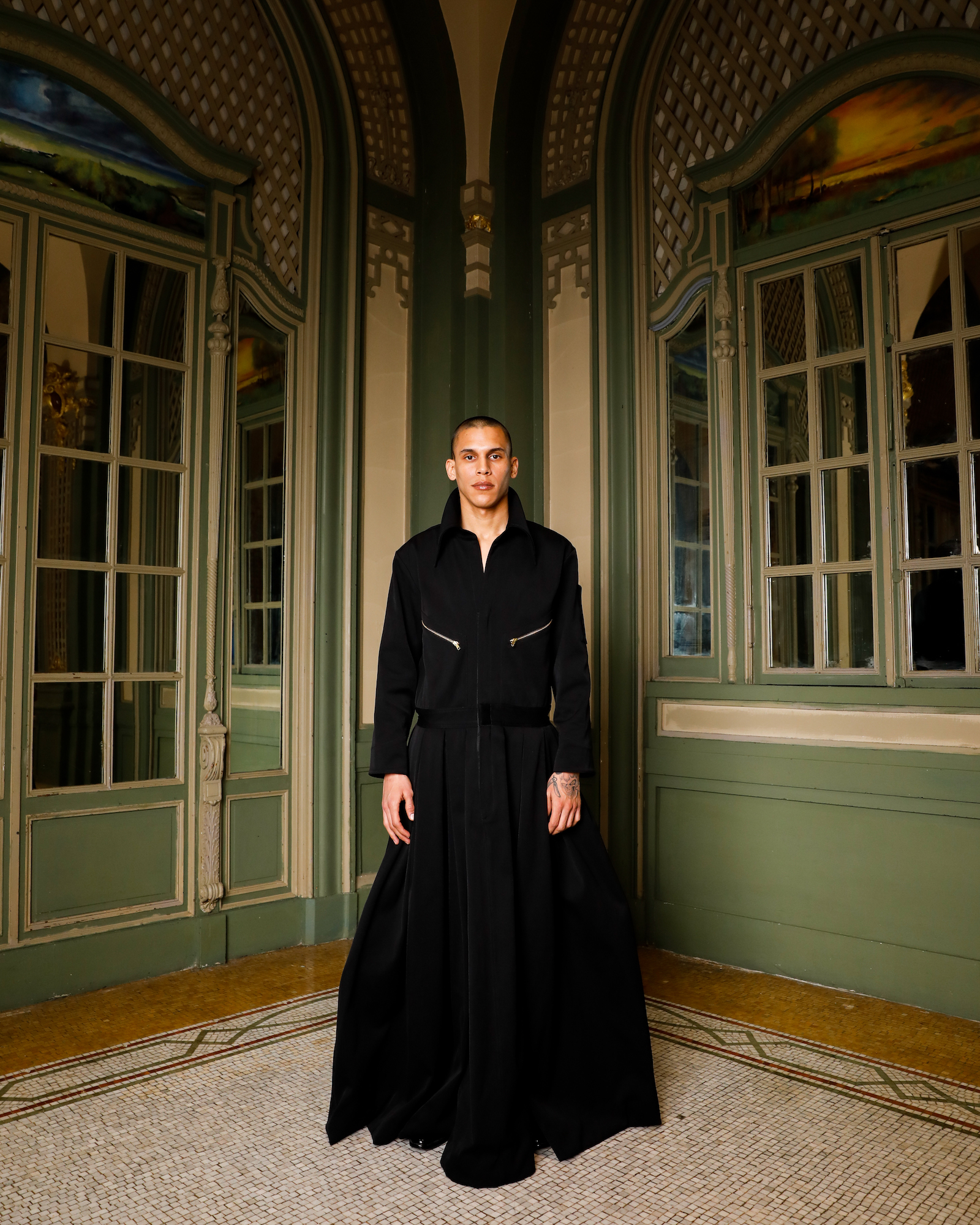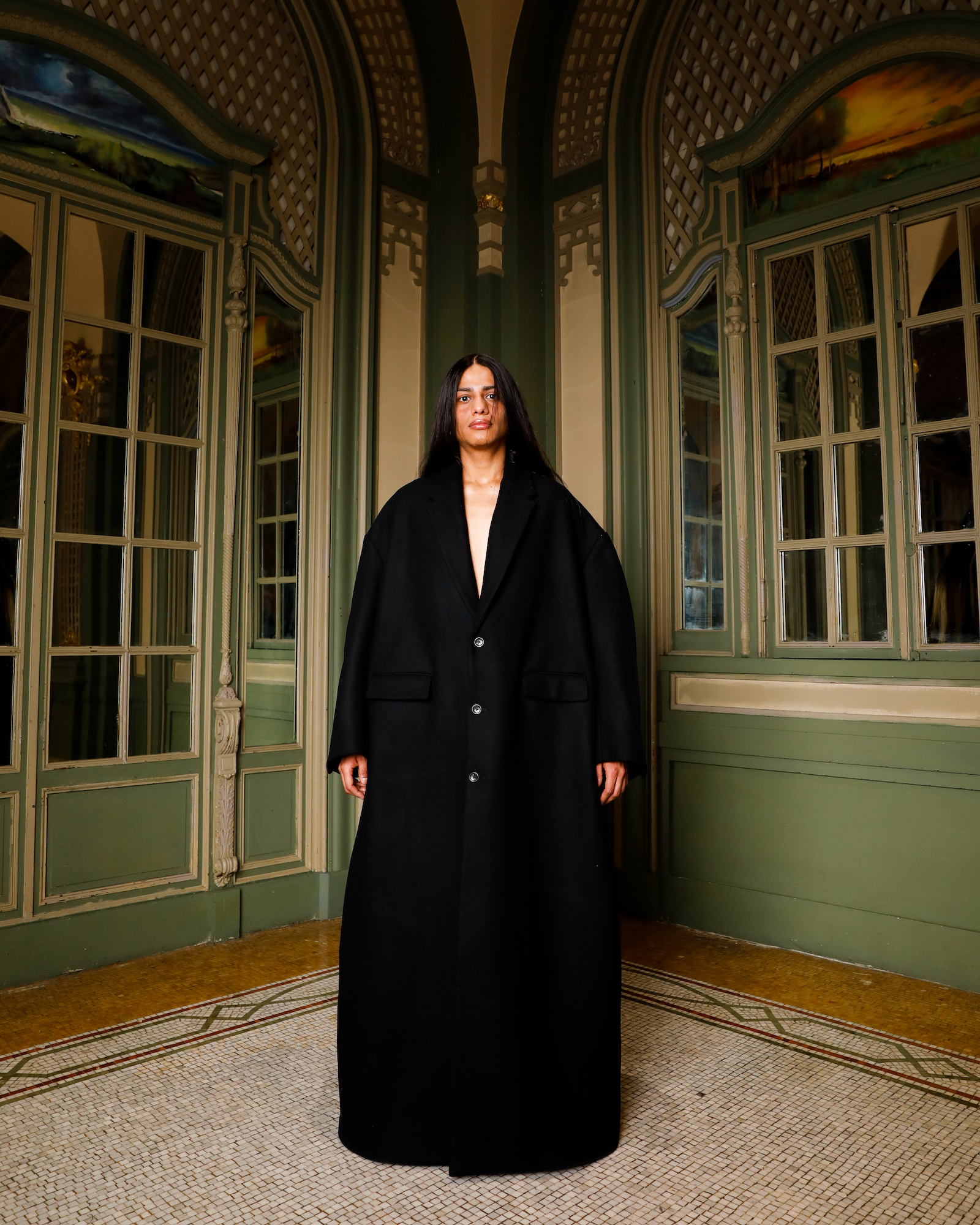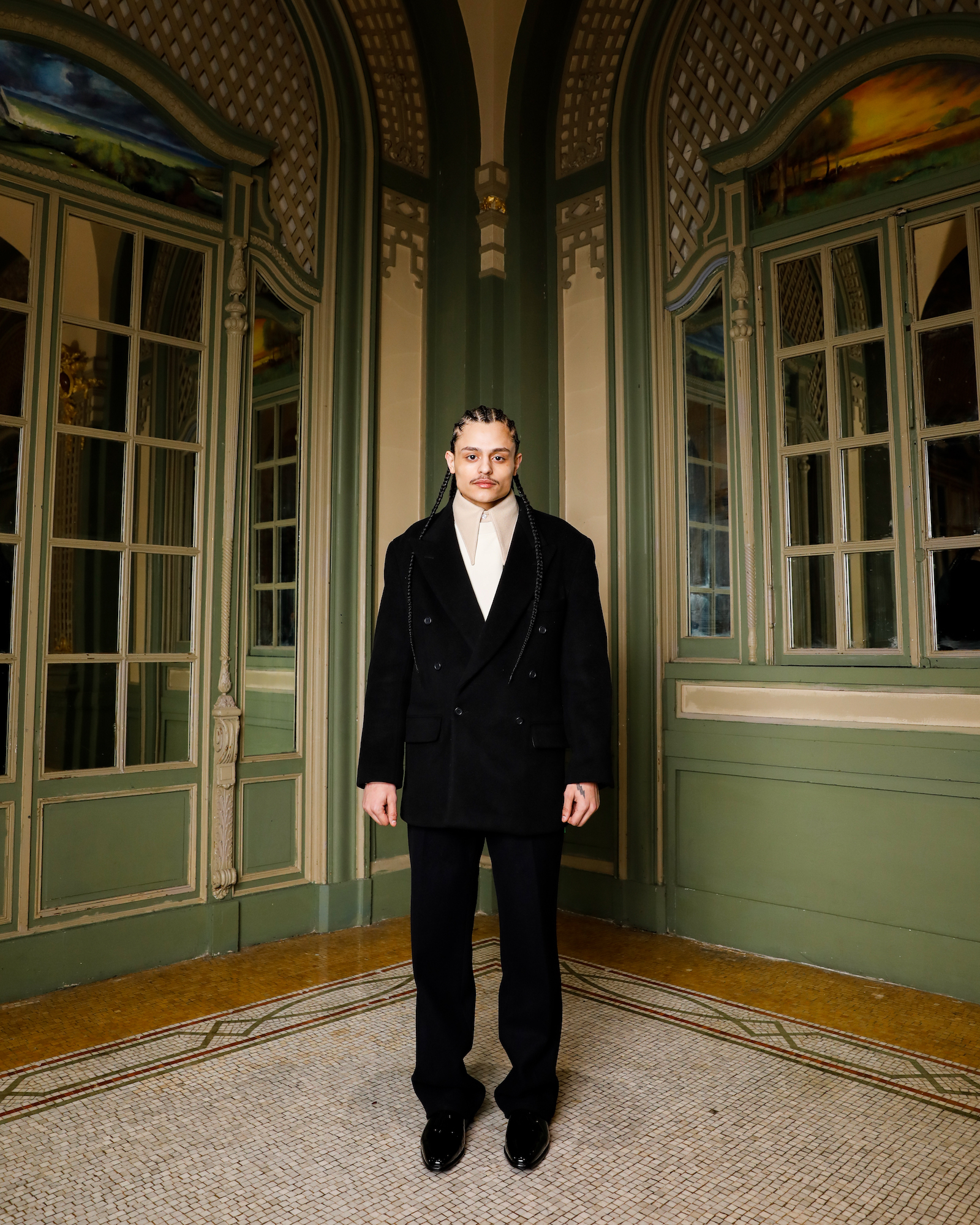 Follow i-D on Instagram and TikTok for more on fashion.
Credits
---
Photography Laura Fuchs. All images courtesy of Willy Chavarria.
Tagged: