Images courtesy of Valentino Vintage and Christopher John Rogers
Vintage Valentino and Christopher John Rogers' return: What's in fashion
Your one-stop-shop for the week's fashion news to know.
Images courtesy of Valentino Vintage and Christopher John Rogers
Hey fashion lovers, if we could steal your attention away from those four beautiful Versace dresses worn by Britney Spears at her wedding (we're so happy for her!), we have a host of news from the sartorial world. From the runway return of Christopher John Rogers to Issey Miyake and Valentino Vintage pop ups at Salone del Mobile this weekend, and collabs from Lacoste and A.P.C, and Kerry James Marshall and Wales Bonner. No doubt your instagram is filled with the girls, gays and theys at Primavera right now and not to add to your fomo but we also have a conversation with a fashion designer turned musician taking over the stage at the only-chic festival. Here's what's in fashion!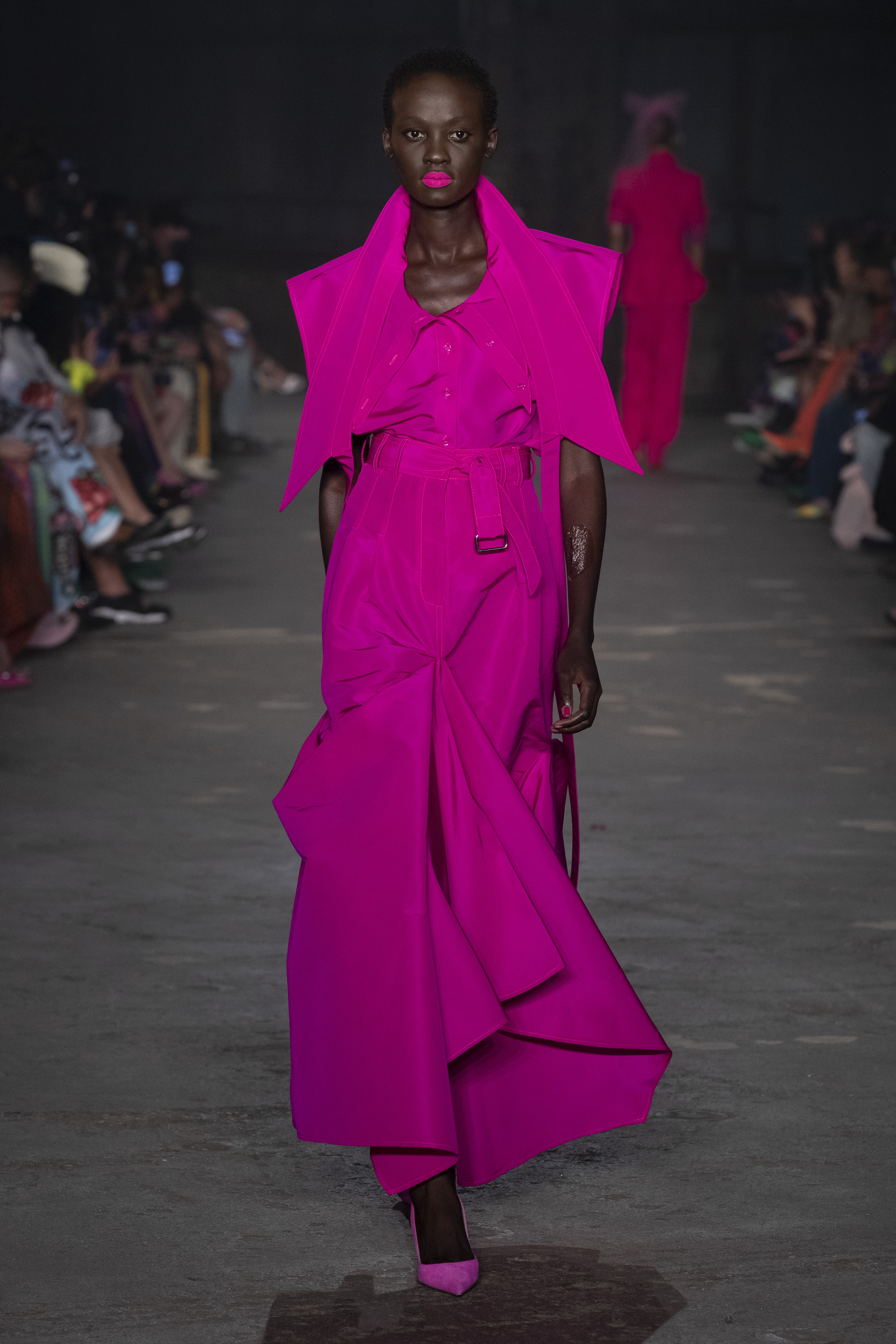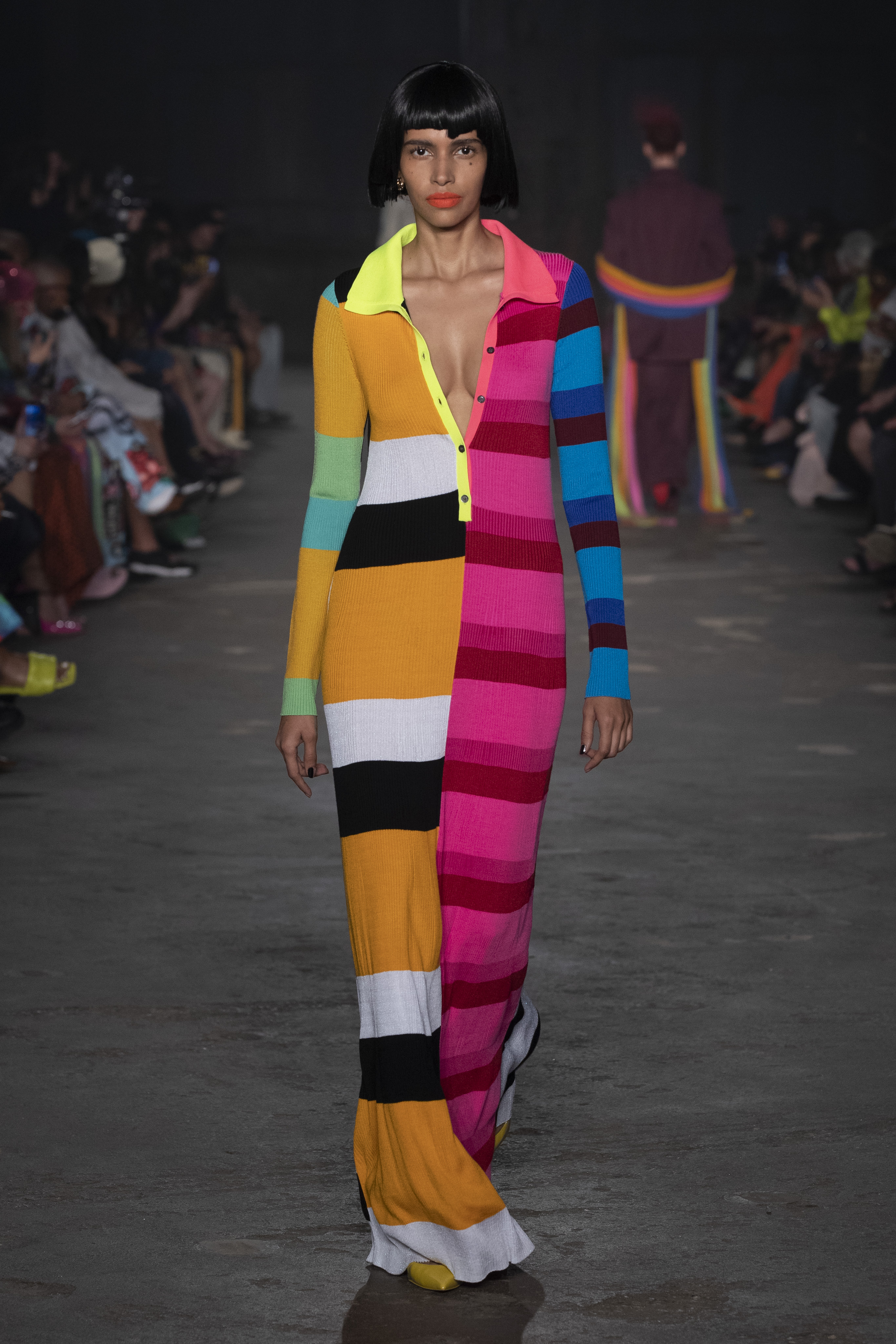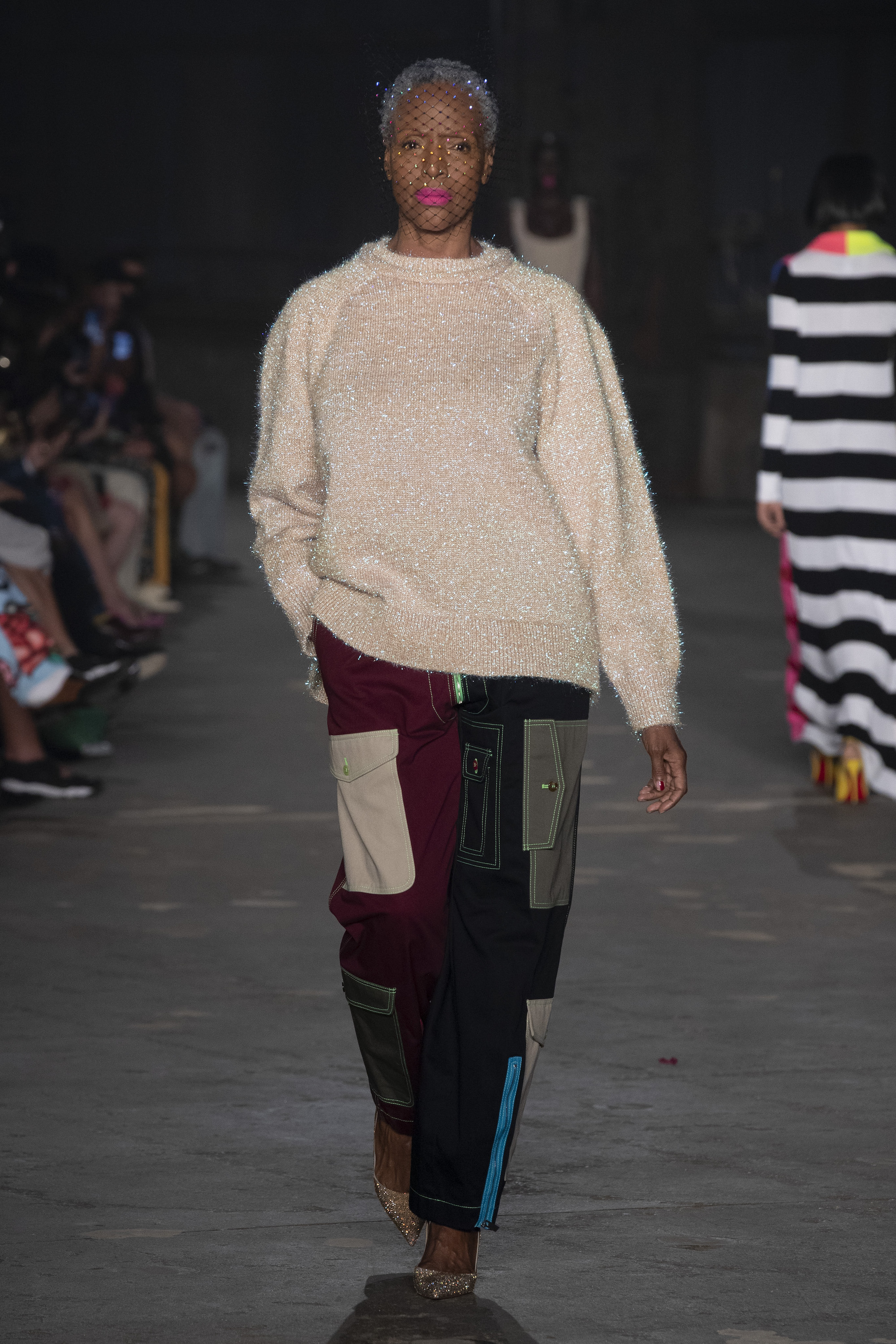 Christopher John Rogers is back!
Two years ago, Christopher John Rogers had just won the Vogue/CFDA Fashion Fund award for young designers. And then the world stopped. This season, his "return to the runway" after a series of mostly digital presentations shows the designer has had time to consider how he wants to show up IRL. While designing for Resort 2023, he says he was "thinking about going back to basics," which might have felt far-fetched considering the glamour, drama, and sheer scale of his aesthetic.
His goal this season, he shared on a phone call the morning of the show this past Tuesday, was to return "to the reasons I love fashion in the first place, which is about making tools for people to express themselves." Perhaps by basics, he meant the fundamental building blocks that constitute a closet, which we ultimately saw reflected in a commitment to separates. "A layered approach to dressing," as he put it, that mirrors the way everyday people style themselves. "It will track with what people expect from me, but the actual clothes themselves are going to be so much more."
His aim was "to show reality but heighten it, and make it alien," an impulse at the core of his creative DNA that manifested in familiar shades of sapphire, technicolour raspberry, electric fuchsia, azure, and tangerine. His signature church hats punctuated the entire collection, alongside corsets and hoop skirts, cone bras and billowing, cascading trains. There were also coats, and jackets paired with trousers – some tailored in wools and jacquards, others more fluid, in tropical florals or watercolour silks. They were fleshed out with everyday considerations, like button down shirts, sweaters in fuzzy cashmeres, rainbow knits and a few scarves that made the looks feel relaxed. He also met the moment's demand for cargo pants by cutting the silhouette in slinky iridescent nylons with exposed zippers.
"This season feels like the most honest of the work I've presented," Christopher says," it feels the most like me." It was refreshing to see this collection evolve his experimental approach to declarative and joyfully absurdist shapes into accessible pieces that his champions can easily translate from the runway and red carpet as they find themselves in an emerging, newly opened world. A return ripe for reimagination. AT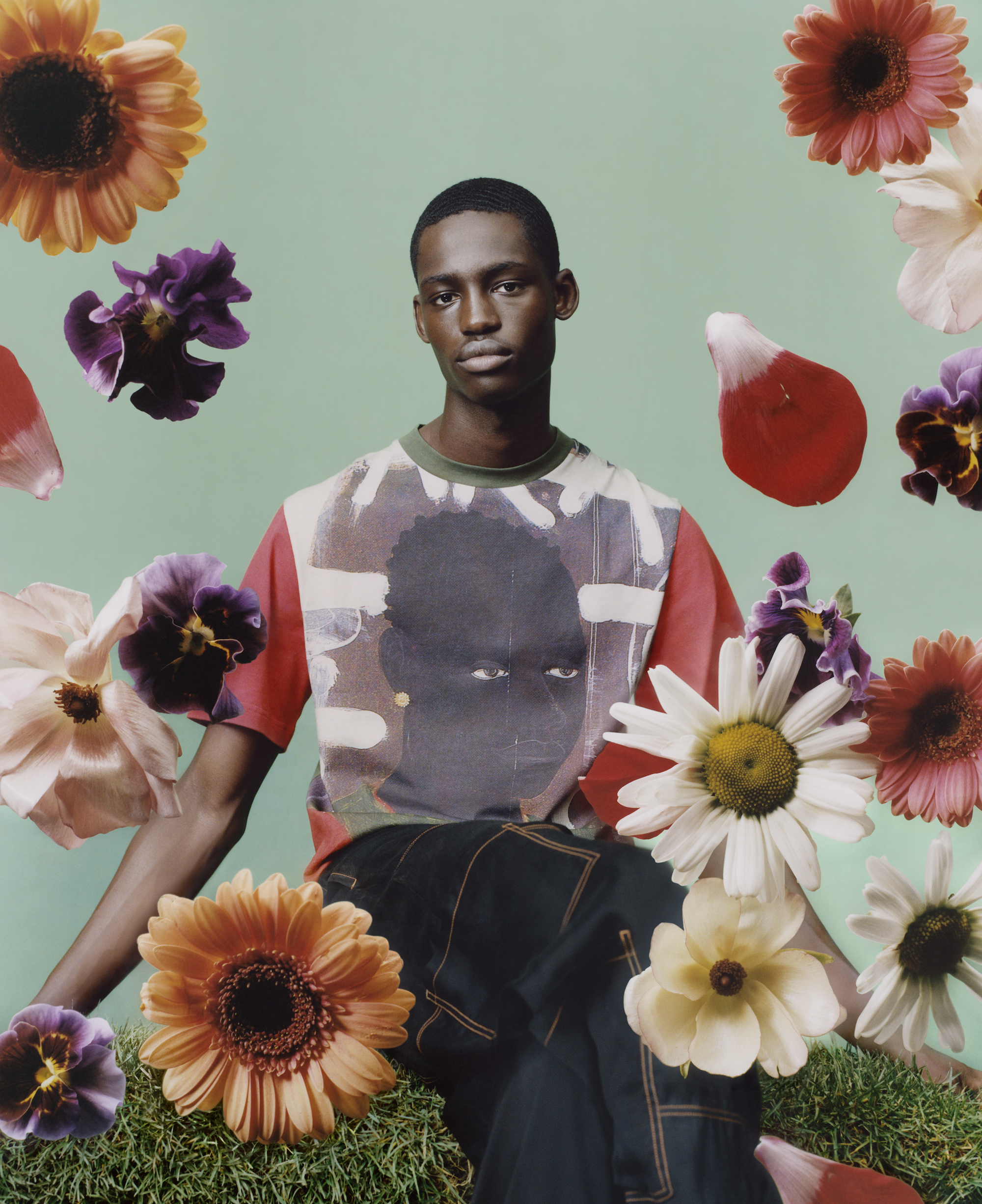 Wales Bonner have collaborated with an iconic American artist
If Wales Bonner wasn't already a brand you instinctively associate with the art world, then here's something that will change that! After its namesake founder's solo show at London's Serpentine Gallery in 2019, and installations in major exhibitions at Gagosian and Tate Britain, the London-based label has launched a limited-edition capsule collection in collaboration with none other than American artist Kerry James Marshall. Comprising two cotton t-shirts – one of which features a new work by the legendary painter, the other bearing a detail from his 1993 tableau Lost Boys: AKA Black Sonny – the creative partnership is one worth noting not just for the well-known names involved, but also for the extensive common ground the two share. ​​"It is a profound honour to collaborate with Kerry James Marshall on this capsule collection - an artist whose practice was foremost in my mind when I first conceived of Wales Bonner in 2014," writes Grace Wales Bonner in a statement. "The brand was established as a means to bring an Afro-Atlantic spirit to European notions of luxury. My inspiration grew from an observation that the problems Kerry had identified with the western art historical canon were also abundant in the world of fashion. His artistic achievements opened my eyes to the real power and liberating possibilities of image-making. By so elegantly centralising the Black figure in his work, Kerry showed me just how different things could be, how ideals of beauty can be challenged, and how it is possible to gracefully infiltrate the canon and change it from within," she continues. "In truth, my career owes much to Kerry's example, which has been a guiding light for my generation." What's more, it's all for a good cause, with proceeds from the sales of the collaborative collection to be directed towards Study and Struggle, an organisation that provides radical reading material for current or formerly incarcerated people and supports research projects and publications on their behalf. Do yourself a solid and get one here now! MS
Primavera Sound takes over Barcelona
We don't often describe music festivals as chic, but hear us out — Barcelona's Primavera Sound might just change your mind. Each year, the music festival takes over the Spanish city's Parc del Fòrum, whose seaside structures face the Mediterranean Sea, and this year's two-weekend-spectacular marks its historic 20th anniversary. To bring fans of the fest and some of the top artists the world over – Dua Lipa, The Strokes, Gorillaz, Lorde, Charli XCX, Megan Thee Stallion and i-D fave Little Simz – even more magic, they've partnered with innovative automotive brand CUPRA on not one, but two stages and a handful of bespoke festival experiences. Of course, you'll find all your fashion besties, us included, at the Boiler Room x CUPRA stage sitting directly on the water. With more than idyllic views and impeccable vibes, we've enjoyed countless open-air electronic sets late into the evening (read: early into the morning), including a takeover with Moonshine and local music collective The Voodoo Club for a night of buzzy Afro-Spanish beats. Founded by local musician and fashion designer Wekaforé Jibril, all the folks turned up and turned it out. Lucky for you, if you're in town for the festival, we've asked Wekaforé to tell us about the city's coolest club night (yes, it's Voodoo!) and all you need to check out this weekend. ND
Tell us about yourself.
My name is Wekaforé Jibril, I'm 26 years old and I used to think I was just a fashion designer, but now I can say I'm also a full-fledged musician, graphic designer, creative director and actor (movie out in September) .
How would you describe Voodoo Club? And what is so special about it?
I'd describe The Voodoo Children's Club as a postmodern Afro-surrealist concept that also functions as a business. Surreal because of the context of/and the intricacies of being an immigrant in Spain. I was motivated by the racism we faced in the nightlife scene here and also the necessity to create healthy contemporary Afro-Spanish representations through art and culture. Representations that are true to the context and time.
The people – the vibrant variety of people. I'm lucky to have experienced this in my lifetime. You literally cannot make this up.
What's inspiring your creative practice at the moment?
At the moment, my music is almost like a second skin. I just concluded work on my first ever album Almafetish, which is supposed to be a sonic exploration of the deepest pleasures of our souls. Imagine, have you ever loved someone so much that you wanted to know what it feels like to have their soul?
What else is going on in the Barcelona scene that we should know about?
Futch Club, a multidisciplinary platform here making party events from scratch. There's also a buzzing scene of Afro-Spanish hip hop and drill rappers on the outskirts of Barcelona that don't get much love from the more commercial establishments.
Alright, finally, where should we grab a bite in Barcelona?
Manga Rosa is our favourite hotspot, with warm Brazilian cuisine. And there's Restaurante Foni, you really become a Barcelona citizen when you go there.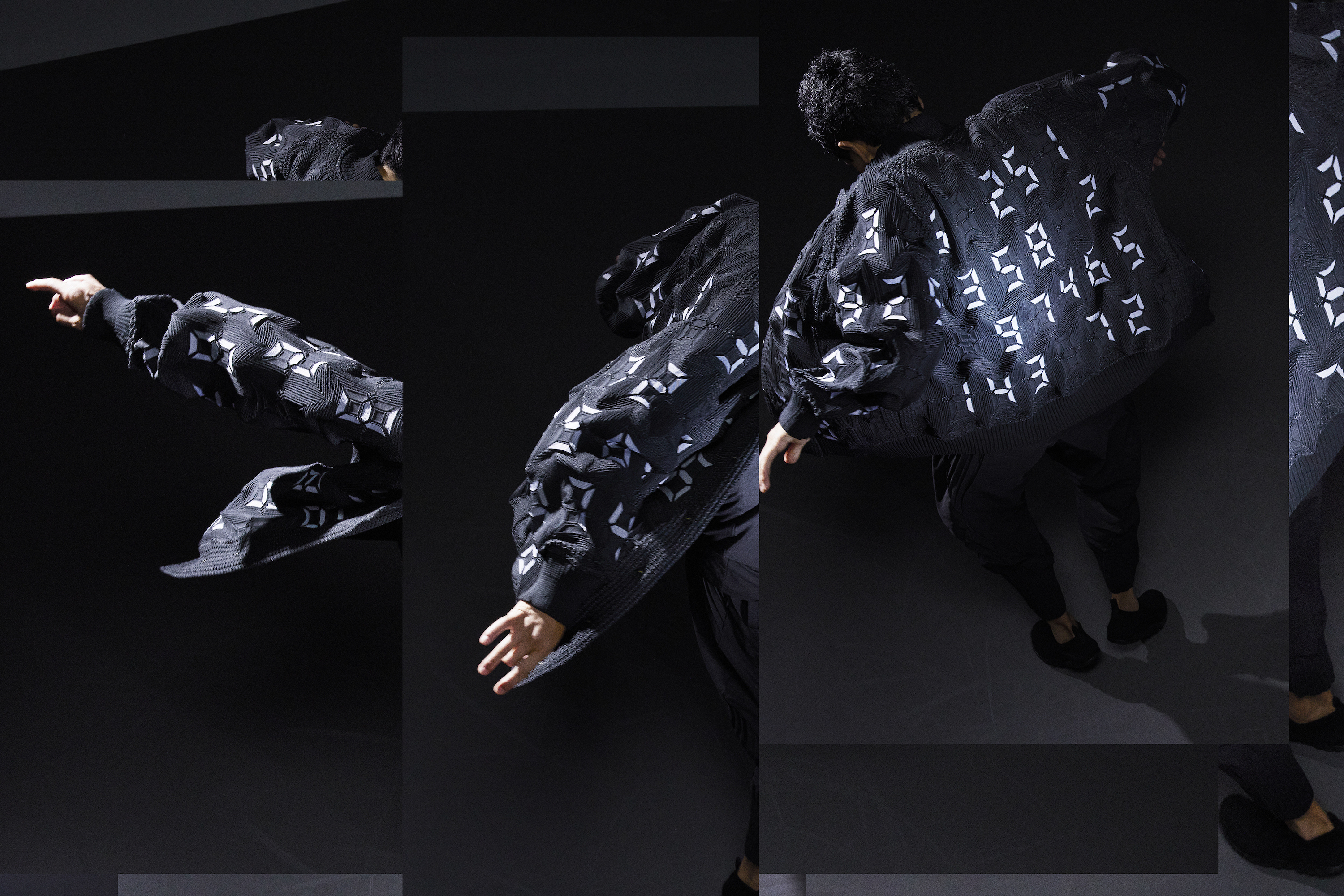 Issey Miyake have a trippy new exhibit at Salone
Since 1998, Issey Miyake has gone beyond form-making, creating fashion that reflects the lifestyles of its wearers du jour, and with unique fabrics that are designed to fit effortlessly with the needs of the world today. It's an art – and so it was rather fitting, then, for the brand to collaborate with Japanese sculptor and installation artist Tatsuo Miyajima on a new collection that turns his pieces, inspired by time, continuity and change, into everyday wear with a modern Matrix energy. Underlining this idea of cycles and infinity that is represented by the numbers across the garments, an exhibition inspired by the collection has opened at Salone in Milan this month, with interactive installations that bring to life the thinking and concepts behind the collaboration with Miyajima. Visitors are called to roll a 10-sided die which will then decide how the exhibit will look that day! You have until 21 June 2022 to check out the art inspired by fashion inspired by art (very inception) at the Thinking Design, Making Design: Work by A-POC Able Issey Miyake exhibition at Salone. TG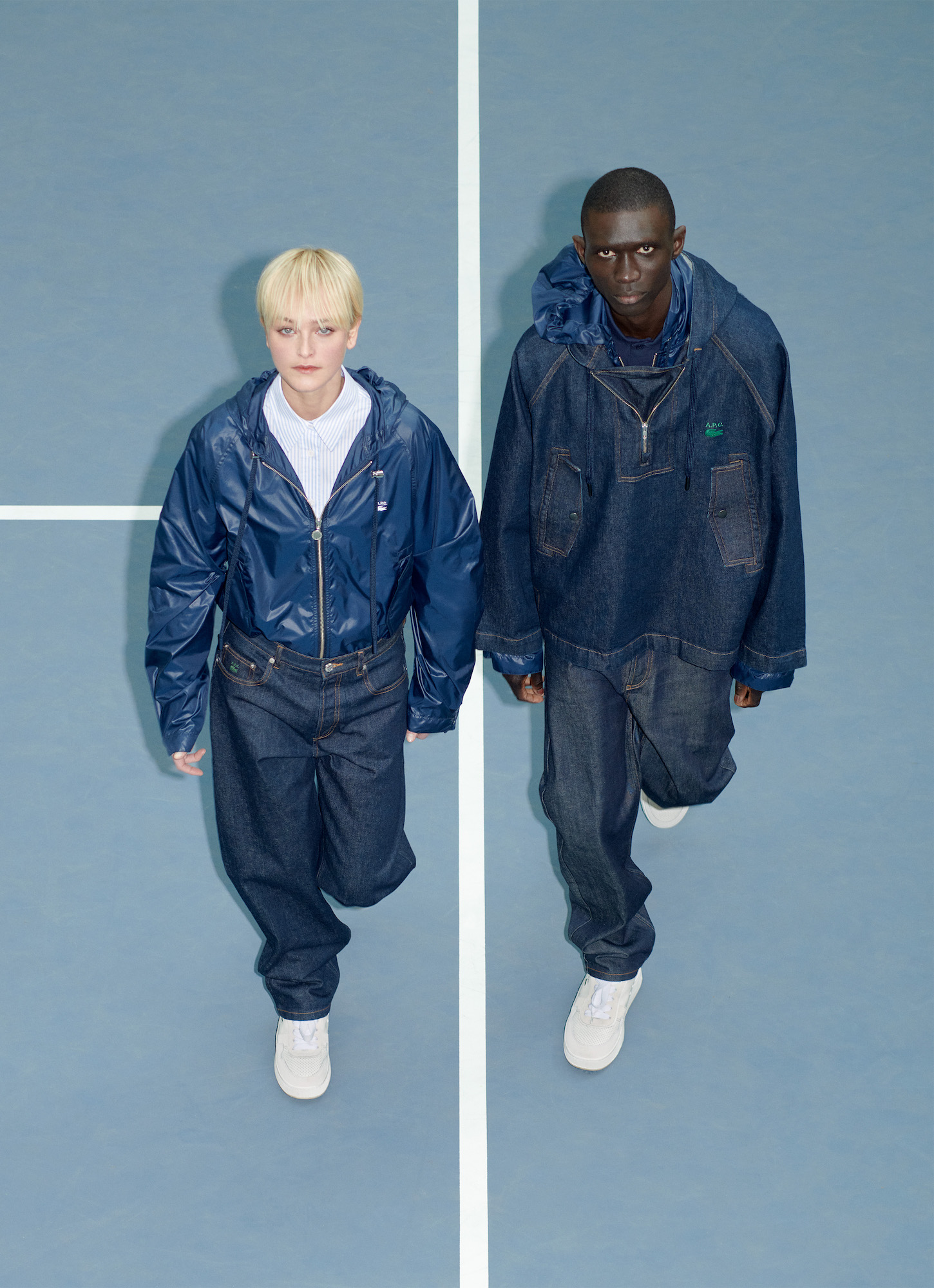 A.P.C yassified the Lacoste Croc
We love it when the girlies unite and french icons Lacoste and A.P.C have come together on a new collection of clothing that embodies both the cute tennis court chic of the former with the simple, stylish minimalism of the latter. Firstly, the Lacoste Croc has had some serious plastic surgery, her body now resembling the lettering of the A.P.C logo. She adorns many of the pieces, including sweaters, hoodies, caps and tees, raincoats and a candle scented of freshly cut grass that will sensually transport you to Jardin du Luxembourg. There's also roomy shirt-dresses, patchwork polos and lots of denim, a nod to A.P.C's origins working with raw denim. There's so many items in this collection to kit out your wardrobe but don't worry if you don't have the hands to carry them all to checkout, there's also the biggest stonewashed denim tote bag known to man (probably). They've literally thought of everything! Head to the A.P.C and Lacoste websites for the full collection. TG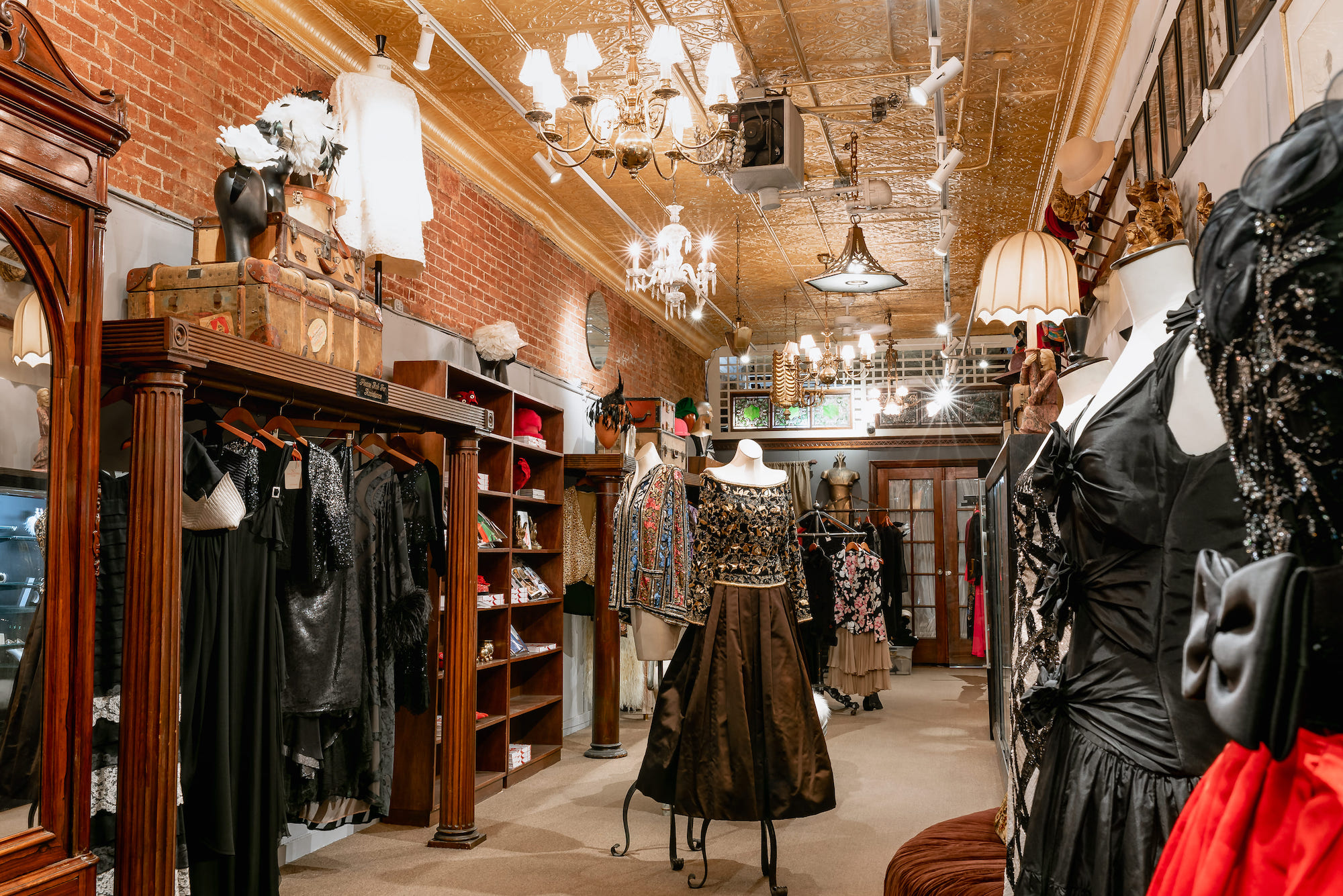 Vintage Valentino is coming to a store near you
There are few things more stunning than a vintage Valentino piece, the Italian house's archive a breathtaking vision of sultry reds and elegant gowns. After launching late last year as a digital space of discovery and shopping, Valentino Vintage will now be heading to select stores in New York, LA, Milan and Tokyo, where you can go see the evolution of the Maison and the beauty of the garments IRL and take pieces home with you. What's more, a new consulting service for two weeks only gives you the 23andMe for your new Valentino Vintage purchase, with a complete rundown of its history, origins and past owners. The in-store locations will only be running till the 18th in LA and 19th in Tokyo and New York, whilst Milan will be for this weekend only during Salone del Mobile, so get heading to the one nearest you asap. We're gonna get that 1992 jumpsuit worn by Linda Evangelista and, more recently, Zendaya to go please. TG
Tagged: