Images courtesy of gorunway.com
Givenchy Men's SS23 was an ode to buzz cut boys
Matt Williams first menswear show at the French house saw heavily-branded sportswear, subverted school uniforms and motocross leathers.
Images courtesy of gorunway.com
If it weren't for the Eiffel Tower looming in the background of the École Militaire, you'd be forgiven for thinking you were actually in East London at the Givenchy menswear show yesterday afternoon. The house's first standalone menswear show since Matt Williams arrived at the gilded salons of 10 Avenue George V — this was a show that was definitively more Top Boy than Breakfast at Tiffany's, the 1961 film that propelled Hubert de Givenchy to international stardom. Buff boys with buzz cuts emerged through a white mist in a veritable feast of uniform-like tailoring — slashed at the knees, like typically distressed jeans — and heavily-branded sportswear, like two sides of the sartorial coin for schoolboys eager to risk detention for subverting the dress codes of their grey uniforms.
Except here we were in Paris, where Matt has brought with him a canon of streetwear references and a devoted community of rappers from his native US as well as the UK, many of which were in attendance. Forget duchesses and maharajas. Today, it's these guys who are the biggest patrons of Paris fashion, spending a fortune on diamonds, logos and life in the fast lane to the gates of Givenchy. There's a lot to be said about why that's such an interesting shift in terms of so-called "muses" for designers.
So, Matt simply drew from their wardrobes and the way they mix their muscle-flexing sportswear and low-slung trousers with more ostentatious displays of style — adding in a spectrum of raver neons, rhinestones (not diamond) embellishments, and enough padlock jewellery to fill the rails of Pont des Arts. Every designer has their muses — for Matt, these guys couldn't be more of a well of inspiration. "It's a mix of different people that are around me, musicians, friends," he explained after the show, flanked by the likes of Headie One and J Balvin. "Elements of, like, Melrose and California, where I spent time as a kid and I now take my son to shop. It's what I observe of those communities, where it's just going through my own personal filter."
Naturally, there were hoodies. Lots of hoodies — and, in general, the kind of cotton and jersey sportswear that you might already have in your wardrobe. Like much of Matt's work at Givenchy, it follows in the footsteps not of his predecessor, Clare Waight Keller, but in those of Riccardo Tisci, who departed the brand in 2017 after ushering in an era of designer sweatshirts and sportswear that lit the fuse of fashion's obsession with sneakers and the like. Back then, Riccardo's logomania resonated at a time when maximalism was being pared-back in favour of recession-era ease. Now they're back in the fold at Givenchy, emblazoned across just about every piece in the collection — as they are at so many fashion houses right now. Why? "Because we have a beautiful logo, which hasn't been changed in 70 years — and I just love it," said Matt, before pointing to his own black t-shirt: "I love wearing it."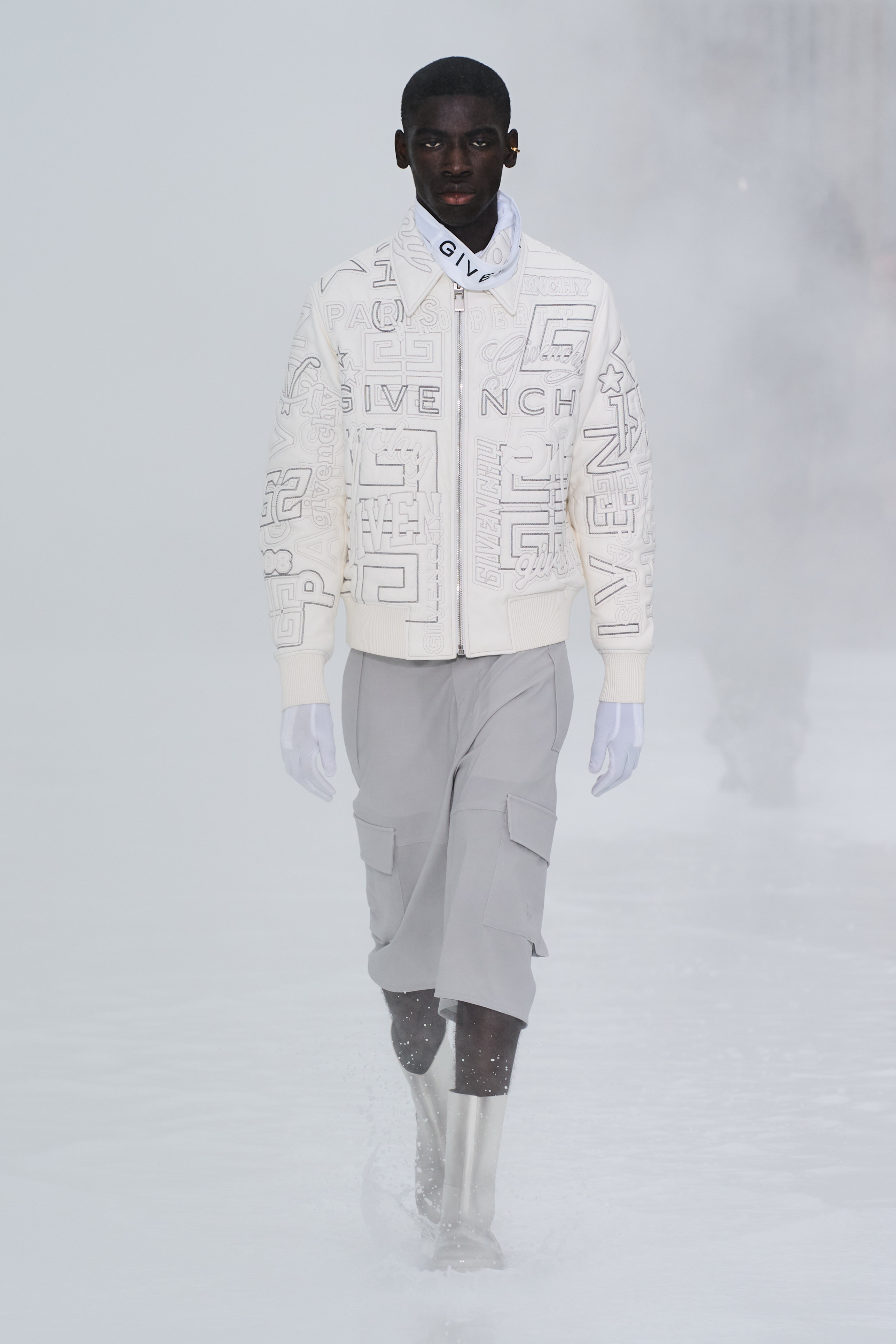 As the boys stomped through an inch of water in high rubber boots, "heavily worked jackets" with distressed camos also emerged through the mist, styled with sleek jersey balaclavas and durag-draped caps, often worn over slouchy cargo pants and svelte motocross leather ones. "You know, I think everything about the brand is grounded in reality. I could see this guy, how he looks, existing on the street," added Matt. "And for me, that's a really modern approach to fashion."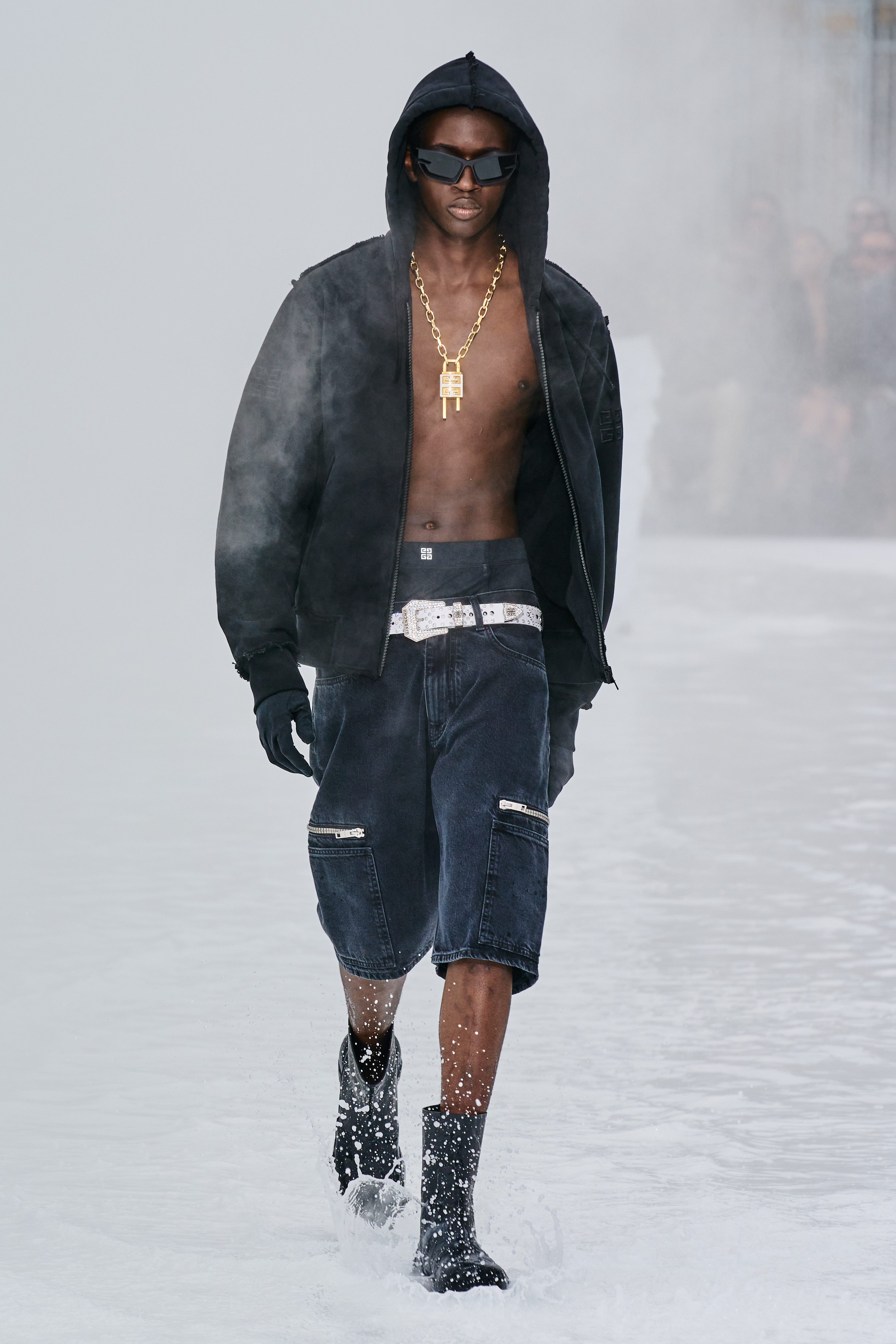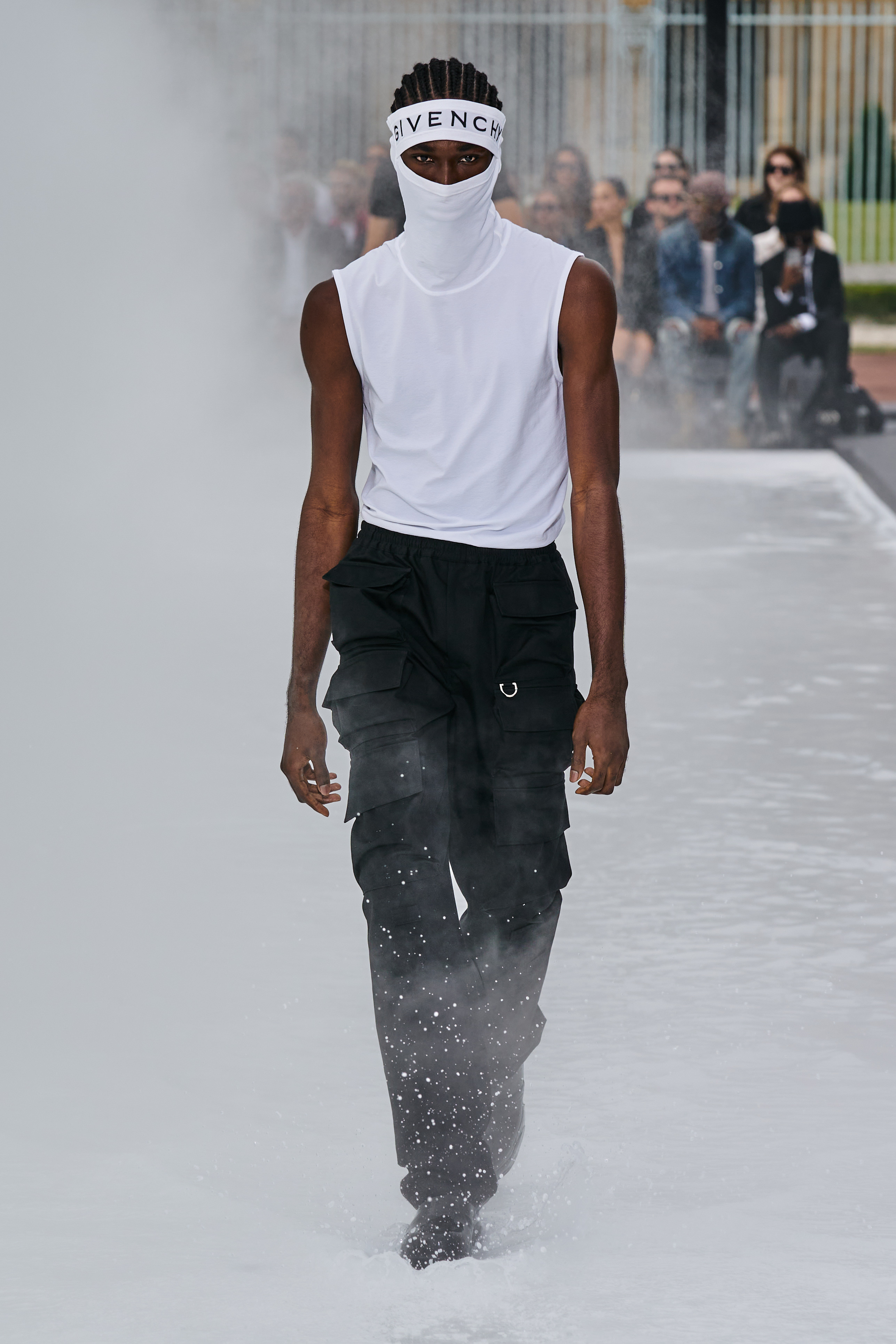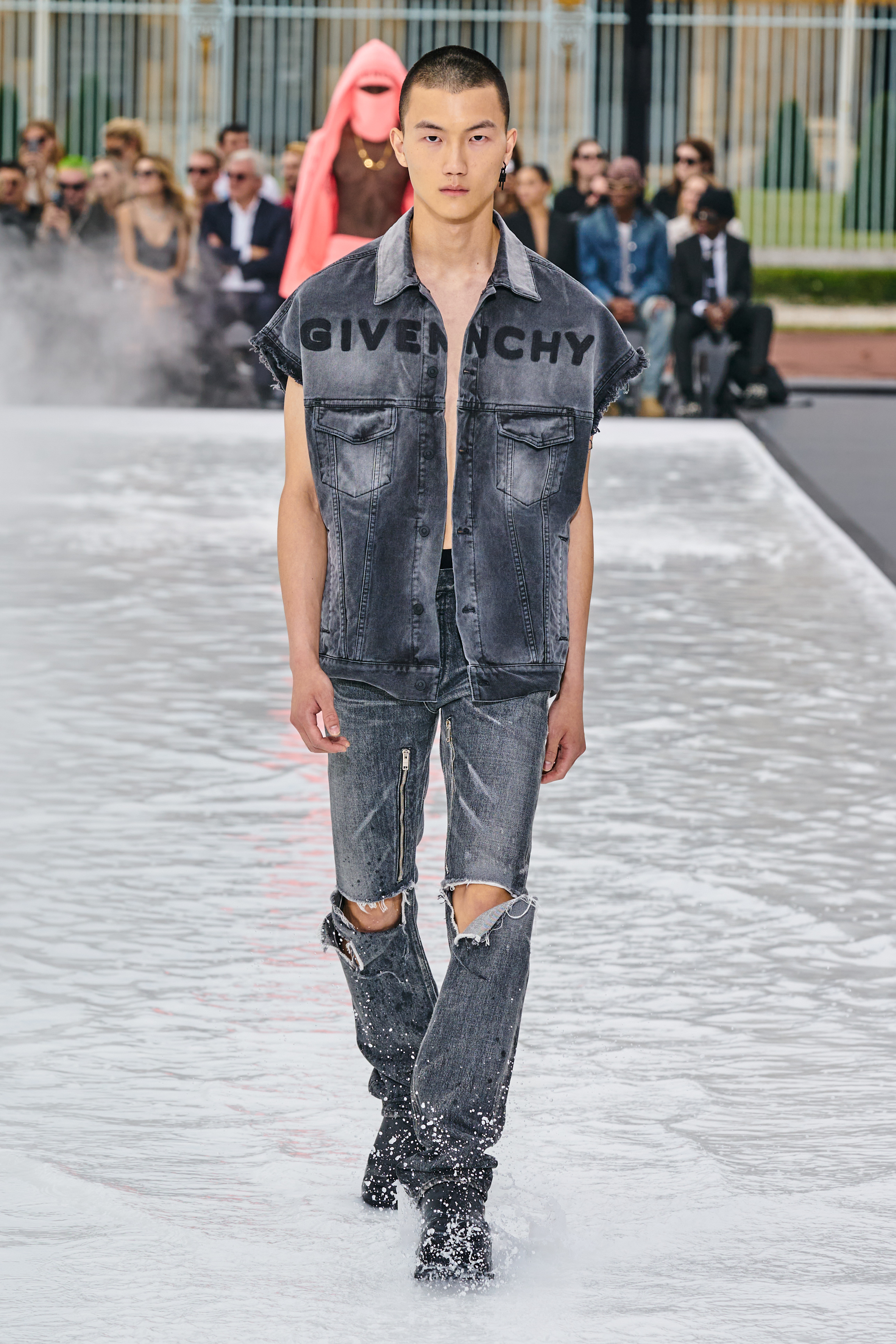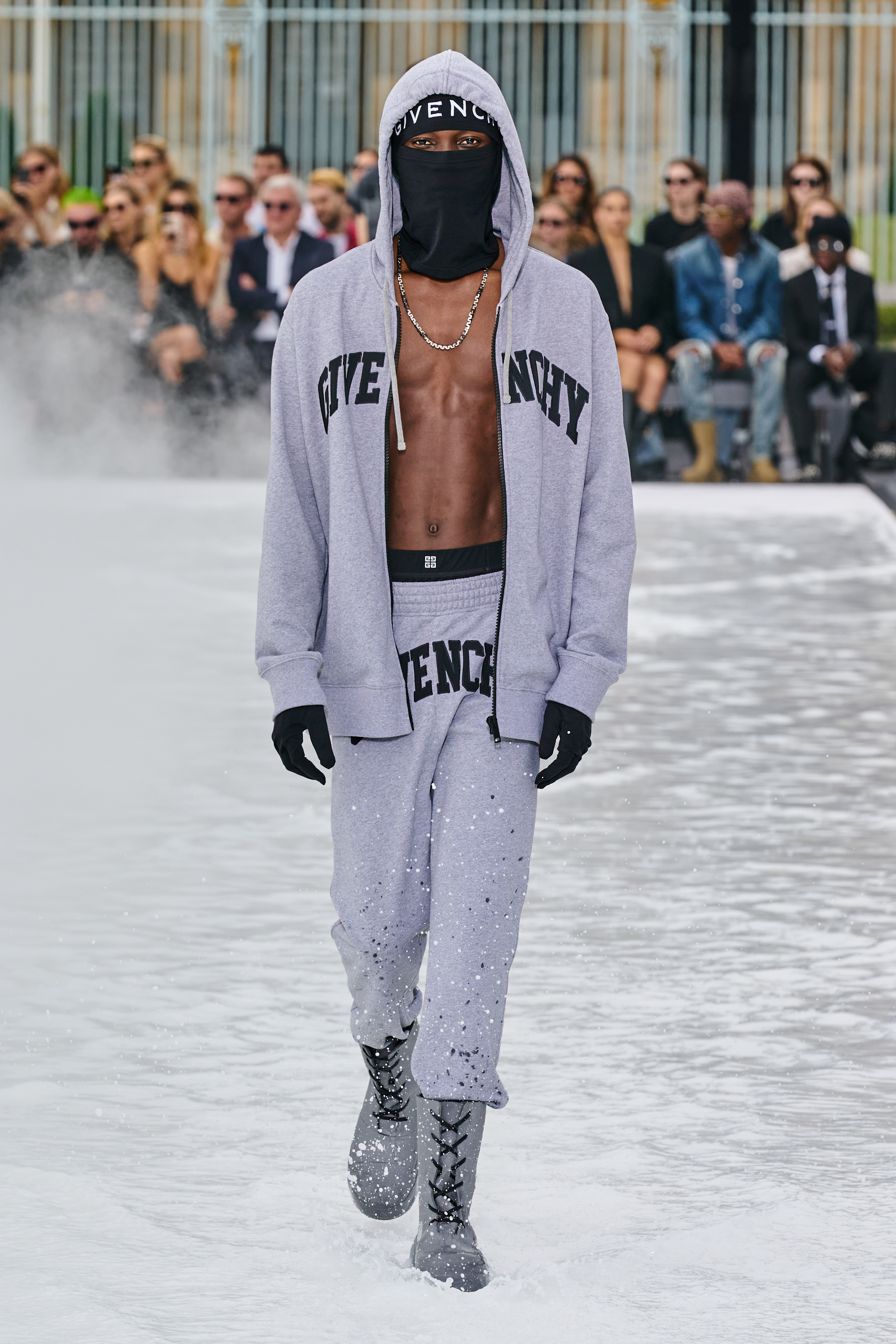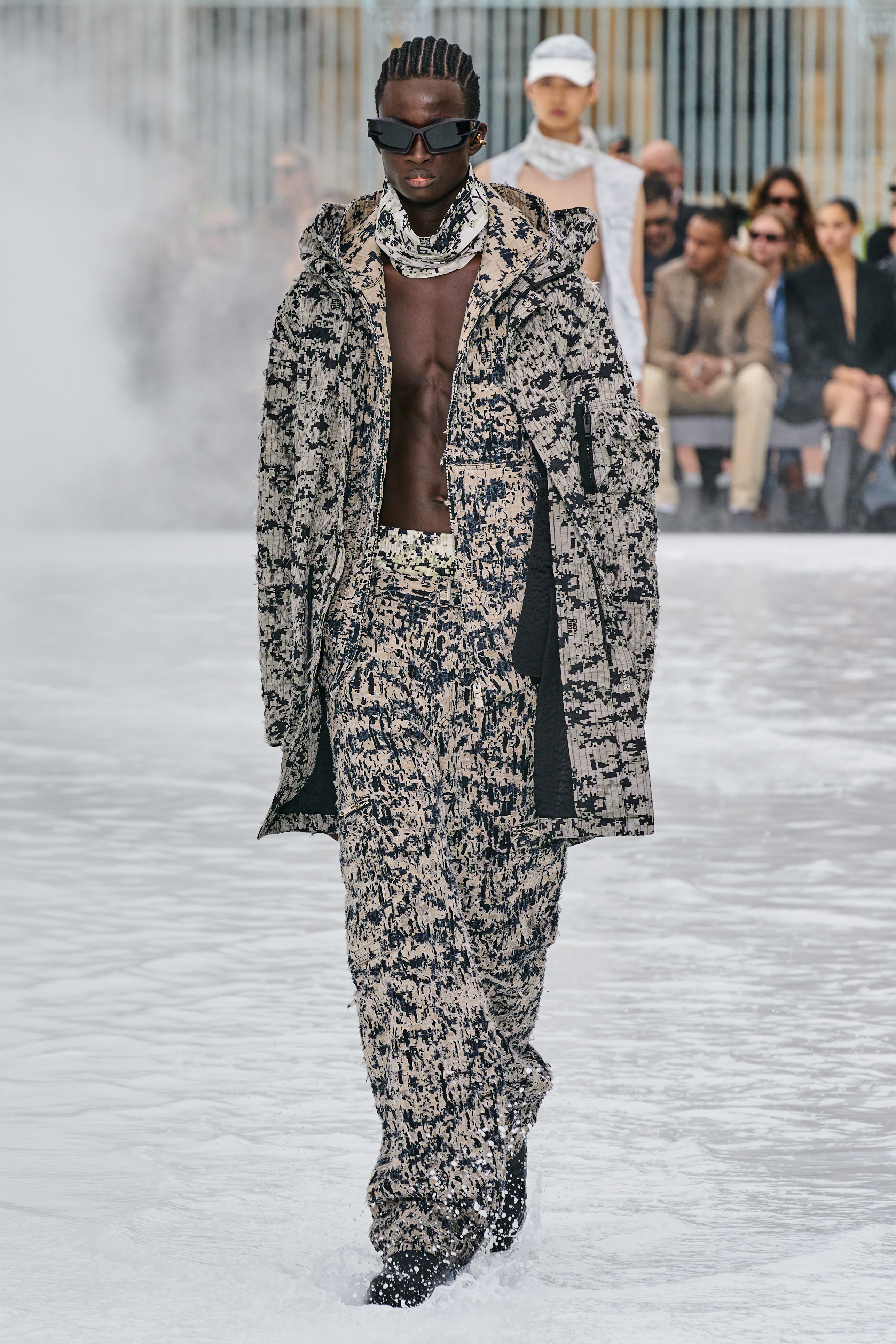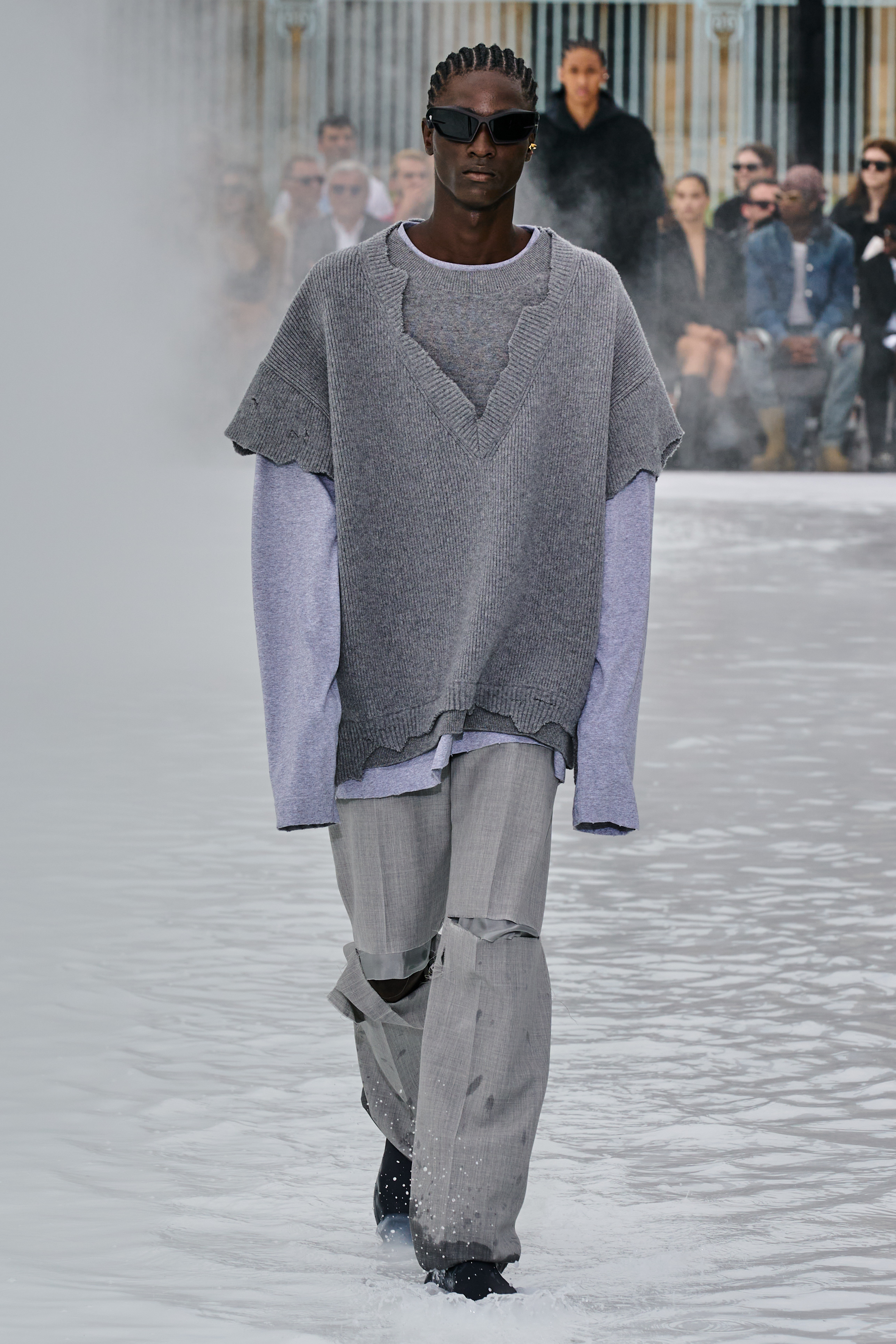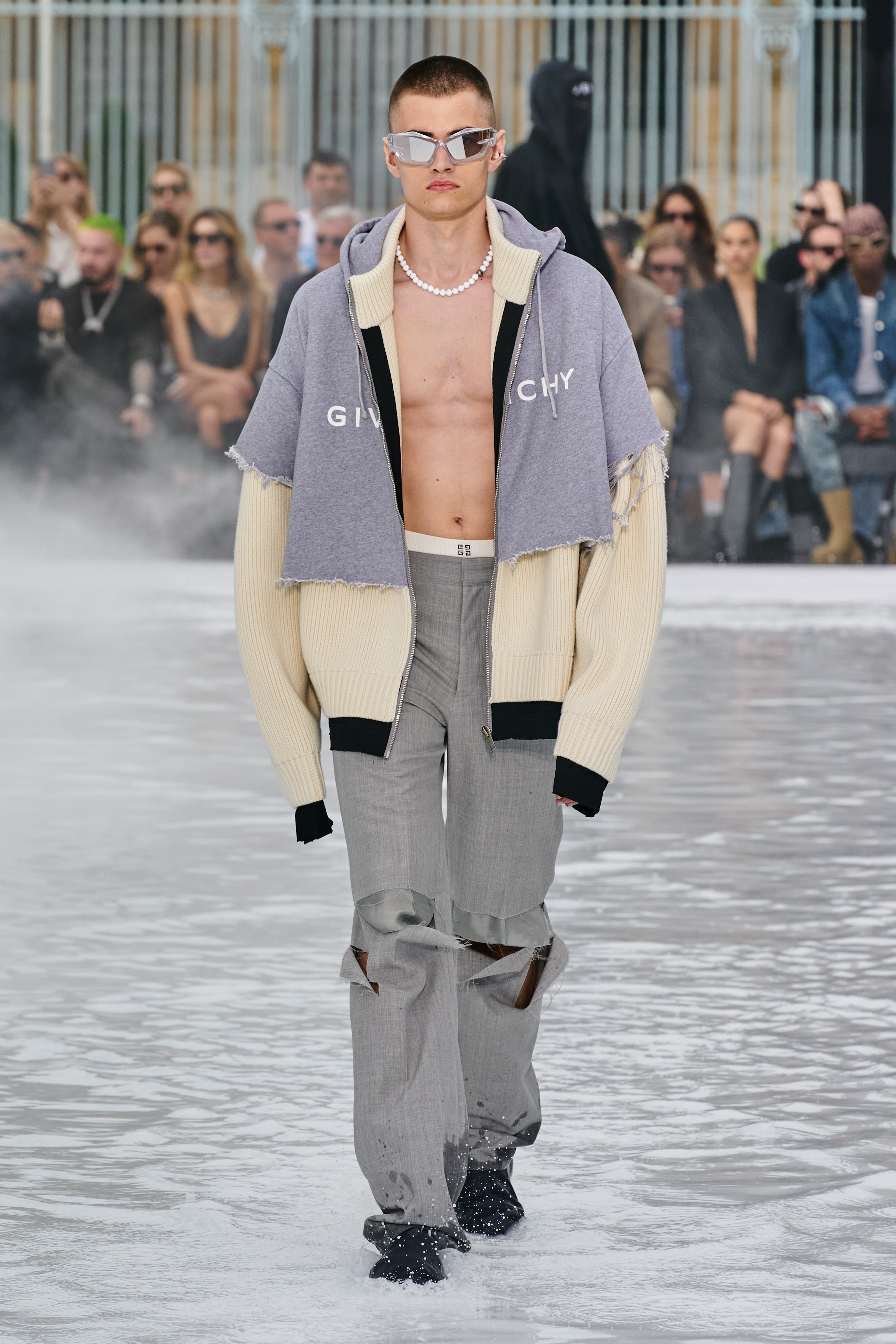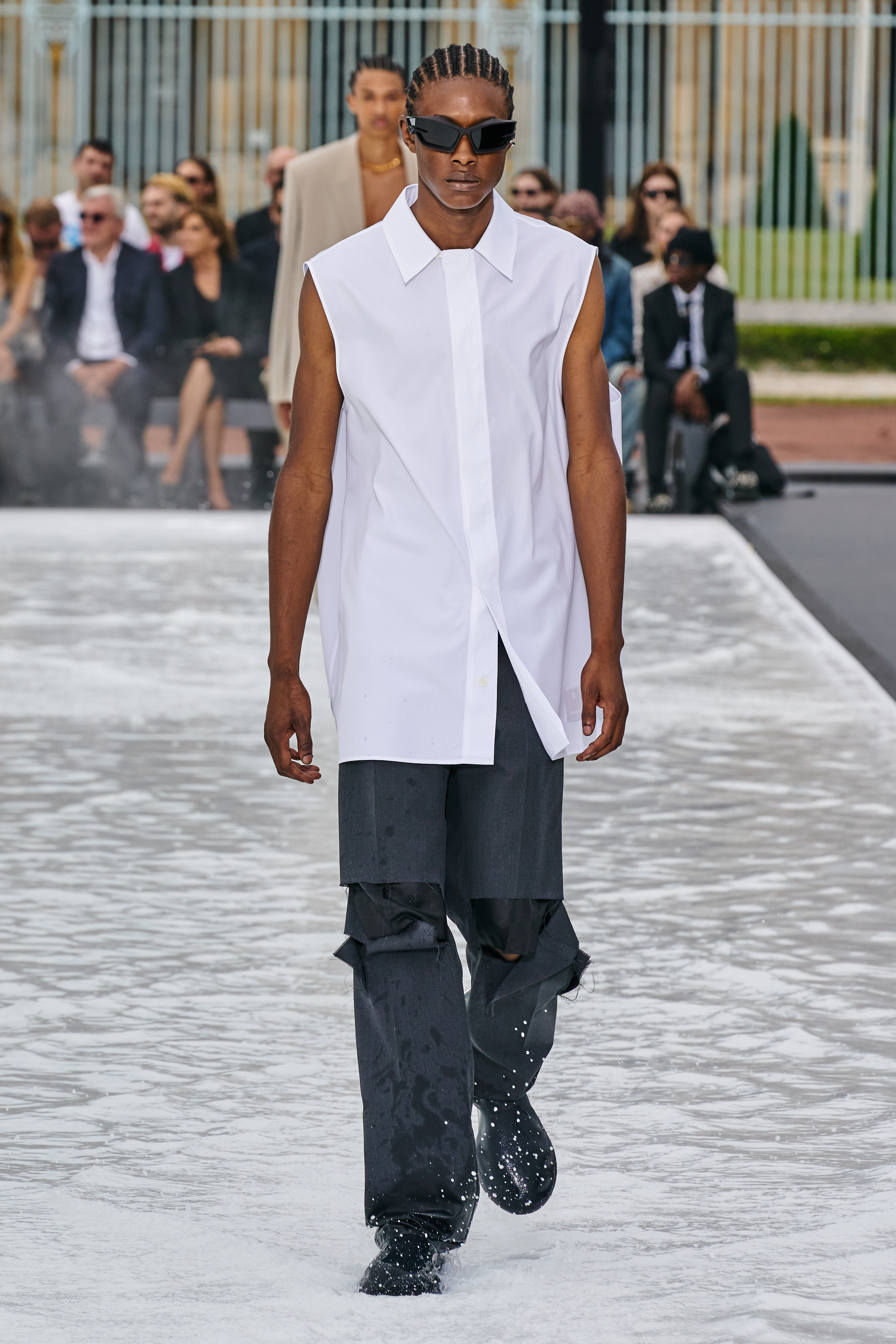 Follow i-D on Instagram and TikTok for more from the SS23 menswear shows.
Credits
---
Images courtesy of gorunway.com