It was a cultural reset: Big Brother's golden era prepared us for lockdown
20 years since it first debuted, we dig deep on how the original quarantine haus became the most iconic reality show of its era.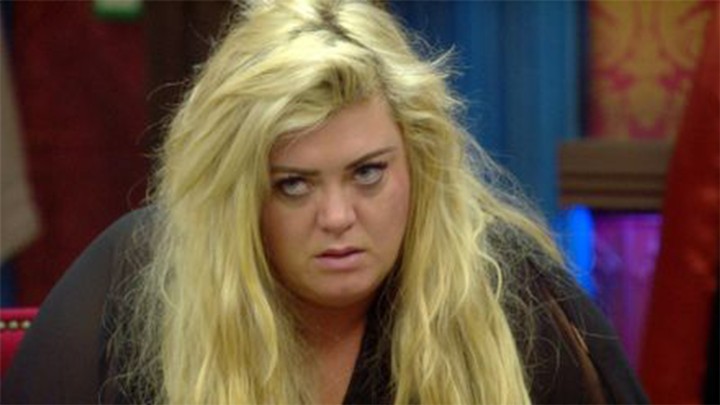 It's no coincidence that people are sharing so many Big Brother memes on TikTok, Twitter and Instagram right now. Lockdown is making many of us feel like Nikki Grahame, the series seven housemate whose extravagant tantrums were so entertaining she even got cast in Big Brother Canada a decade later. And as the show's 20th anniversary approaches -- the first UK series of this Dutch format launched on Channel 4 in July 2000 -- it feels relevant again after years of being under-appreciated. Big Brother may have been axed by Channel 5 in 2018 following a prolonged drop in popularity, but it remains the bedrock for reality TV as we know it. "We were the innovators. We did real reality," series seven housemate Aisleyne Horgan-Wallace says proudly.
Aisleyne is right to call the format innovative: Big Brother felt genuinely fresh and exciting when it debuted two decades ago. "There had been reality shows before, but this was the first one to let its audience look under the hood and watch everything unfold in real time," says Neil Wilkes, co-creator of Digital Spy, a website which ran 24/7 Big Brother coverage. Wilkes says "the timing was perfect" for Big Brother to capture the zeitgeist: "The internet was just starting to take off and viewers could tune into the live feeds at any time day or night".
For a generation of young people, watching the Big Brother live feed became a staple of lazy school summer holidays. Sometimes nothing much happened, but sometimes you might watch an instantly iconic moment unfold -- like when series three housemate Alison Hammond hilariously broke a garden table. "So many people have told me they used to fall asleep watching the live feed on E4", says series three winner Kate Lawler.
Big Brother was event TV from its very first series when "Nasty" Nick Bateman broke the rules and became an unlikely tabloid villain. Two decades later, his supposed crimes seem almost comically innocuous: he'd attempted to influence nominations and was found in possession of a pen and paper, both banned objects. "It's hard to imagine now that someone writing notes on the sly in a house in east London would become a huge national talking point, but that's exactly what it was," Wilkes recalls.
Back then, Big Brother's brilliantly simple premise -- stick a disparate group of strangers in a house, close off contact with the outside world, then film them constantly -- was treated with sanctity and cheating was not tolerated. "It was a social experiment," says Kate. And it was one that the British public was ready for even if they hadn't realised it beforehand. "Who knew we'd be so into watching other people make breakfast, shower and sleep?" she adds. "It was original and exciting and real."
Crucially, as Kate points out, while the show's producers came up with "spectacular twists and tasks to keep it fresh", there was never any acting or scripted dialogue. Compared to today's so-called 'structured reality' series like The Only Way Is Essex and Made in Chelsea, Big Brother was pretty much raw. "It was just pure human interaction," she says.
Big Brother was also cleverly cast to reflect what young people in the UK were actually like. The producers clearly looked for unique and polarising characters like Nikki Grahame and Jade Goody, but nonetheless the futuristic quarantined houses were always diverse, inclusive and filled with people you wouldn't normally see on TV. "I think I was a very true representation of London at that time", says Aisleyne of how she made it onto the show. "Someone from up north might have been like: 'Why does she talk like that?' But I was like a lot of people from London: very urban and embracing of all cultures." Fellow series seven housemate Glyn Wise, who was just 18 when he entered the house, reckons the producers "liked the fact I was a complete country bumpkin from the middle of nowhere, because that made me something new".
Because of its inclusive casting, Big Brother played a major role in improving LGBTQ representation on British TV. Anna Nolan finished as runner-up on the first series; another gay housemate, Brian Dowling, went one better and won the second. Then in 2005, Nadia Almada became the first trans person to appear on the show and emerged as a heartwarming runaway winner with 74% of the public vote. At its peak, it felt as though absolutely anyone could enter Big Brother, and absolutely anyone could win its £70,000 cash prize.
But what goes up must come down. Big Brother's cultural impact peaked grimly in 2007 when Bollywood actress Shilpa Shetty became the victim of racist bullying on a celebrity edition. Gordon Brown, then chancellor, publicly criticised the show during a diplomatic trip to India, and Jade Goody, one of the bullies, went on the Indian edition to atone. Big Brother's ratings had waned even before it moved to Channel 5 in 2011, but later celebrity editions could still create internet gold. Kim Woodburn's memorably combative 2017 stint has made her into a British drag icon referenced by RuPaul's Drag Race UK winner The Vivienne. Many of the best Gemma Collins memes, including the very relatable "I'm claustrophobic, Darren!", originate from her 2016 CBB appearance.
Glyn believes it wasn't just format fatigue that caused Big Brother's downfall. "They stopped putting in normal people and it became all about wannabes from talent agencies. All the girls were incredibly beautiful and all the boys were beefcakes," he says. "When I went in, I didn't even know what an agent was -- I was working as a lifeguard in north Wales for £5.50 an hour." "The change in atmosphere broke my heart," echoes Aisleyne of her time re-entering Big Brother in 2015 as a 'time warp housemate'. "The cameramen weren't even trying to be quiet any more and everyone was performing for the cameras," she recalls. "It all felt so sterile."
Still, all three former housemates look back on the show fondly and credit it with transforming their lives. Kate admits she wouldn't have her presenting job on Virgin Radio without Big Brother, and Aisleyne says she went from "living in hostels to still making a living in the entertainment industry 14 years later". Glyn, who now works as a teacher in Shanghai, acknowledges that Big Brother paid for his house.
Though Big Brother now seems almost quaint and innocent compared to glossy reality TV fodder like Love Island, Digital Spy's co-creator Neil Wilkes predicts that "it's a question of when, not if" the show returns. "It has one of the most loyal fanbases of any show out there," he explains, "and crucially, a large audience in the younger demographic coveted by advertisers". It's definitely an appealing prospect in these uncertain times -- come on, wouldn't you love the comfortingly mundane escapism of daily Big Brother right now?