Photographer Ellen von Unwerth on her devotion to photographing powerful women
See her iconic photographs of Kate Moss and Naomi Campbell in her 30-year career retrospective at Fotografiska New York.
|
18 February 2020, 9:06pm
It all started with a photo of Claudia Schiffer strutting the streets in sky-high Guess jeans in 1989. Since then, Ellen von Unwerth has become one of the most influential fashion photographers in the world, shooting everyone from Kate Moss and Naomi Campbell to Rihanna and Madonna.

"Devotion! 30 Years of Photographing Women," at the recently opened Fotografiska New York, is von Unwerth's first solo exhibition, and shows how she has unceasingly amplified and documented the female experience. Through her dramatic and daring lens, women are glamorous, humorous and multifaceted.
The exhibition is organized into seven key themes: Power, Play, Drama, Gender, Passion, Love and Lust, but the fun lies in where the themes intersect. In the Drama section, a neon green lingerie-clad Naomi Campbell engages in sexy power play, leaning over a spade by the boot of a car, looking like she just buried her husband. There's also plenty of lust in the Play section, where Tallulah Morton pinches Dioni Tabbers' nipples, and there's power and play in the Gender section, where Kiera Knightley and her sister don drawn-on moustaches. After all, what is gender if not something to play with?
We talk to von Unwerth about creating, rediscovering and cataloging her iconic work for this monumental exhibition.
It was great to see some of your i-D covers in the entrance to the exhibition! You've shot a number of icons for us. Do you have a favourite?
Oh, yes! Björk! She was so fun to shoot. So expressive and free. She was incredible.
This exhibition really shows what an incredible range of work you've done over the past 30 years. How did you manage to narrow it down?
Thank you! When they asked me, the idea came straight away that it should be about women. I've photographed so many women over the years – they have always been my favorite subject. The first exhibition was in Stockholm, and there were seven rooms on the floor, so we said let's make it into seven different chapters, and play on the emotions that reappear in my pictures. Divided like this, it was much easier to pull pictures, and much more fun also.
It must have been difficult to determine which photo fit into which section, because often multiple themes run through one photo. For example, the one of Rihanna wrapped in barbed wire was in the Power section, but it also has elements of Drama and Lust as well.
Yeah, exactly. But that was actually the fun part, to put them into juxtapositions, and have something super sexy in Power. It was actually a fun way to play around with the subject.
Do you have a favorite theme or expression of all of the seven in the series?
I like them all – they're all a part of my work and what I love. But the Lust section is one of my favourites, because it's all work that isn't necessarily seen in magazines. It's more private shootings and things that would go in a book or an exhibition, so it's even more personal than the others.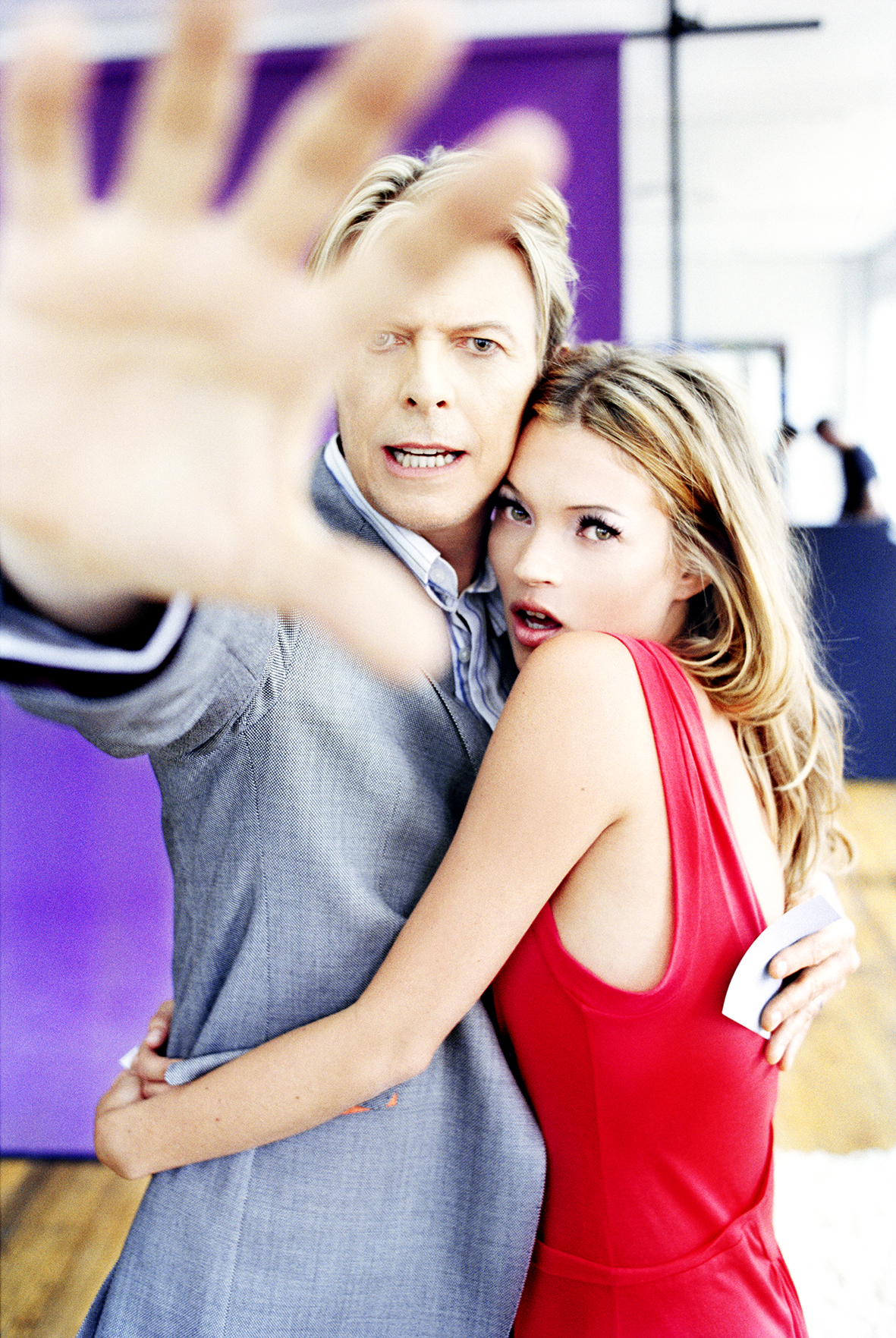 I also loved the Lust section. The photos are all very direct and sexy, with all the leather and lace and masks. Some of them are from a long time ago. Have your feelings about sex and lust changed as you've gotten older?
You mean personally? (laughs) No… Well, yeah! I mean, things are changing. But I'm always inspired by great women, and very powerful women who assume their sexuality. I'm inspired by movies, and by life. I love to go to cabarets, and I love the burlesque scene. So it hasn't changed so much for me, I still really love the same things – even more so! But I think overall, the atmosphere in the world – in the fashion world – I think it did change. I think everything's more prudish now, and everybody's a bit scared of what's going on. But it's good to fight for free expression and love and sensuality. It's important that we keep on celebrating those things.
Absolutely. Looking at the Gender section in particular made me think about how you've always been pushing the boundaries in your work, and also how much things have changed since the '90s, in terms of what is accepted with expressions of gender and sexuality. How has it changed for you, exploring that in your work in the 90s and up to now?
One of my first pictures is of two girls kissing, and they're only wearing fishnets – at the time that was really provocative and shocking, and kind of forbidden. But I always played with ideas around gender, and I hope I was one person who kind of pushed it to be more open and free. At the time it was something special, whereas now it's not so provocative to show two girls kissing, you know? (laughs) It's more normal now, which is great.
The first years I was in New York it was Susanne Bartsch and all these underground nightclubs. There was so much going on in that scene, with the drag queens and everything. They were fantastic to photograph, and lots of them became my friends, so it was always a big part of my work, then and today.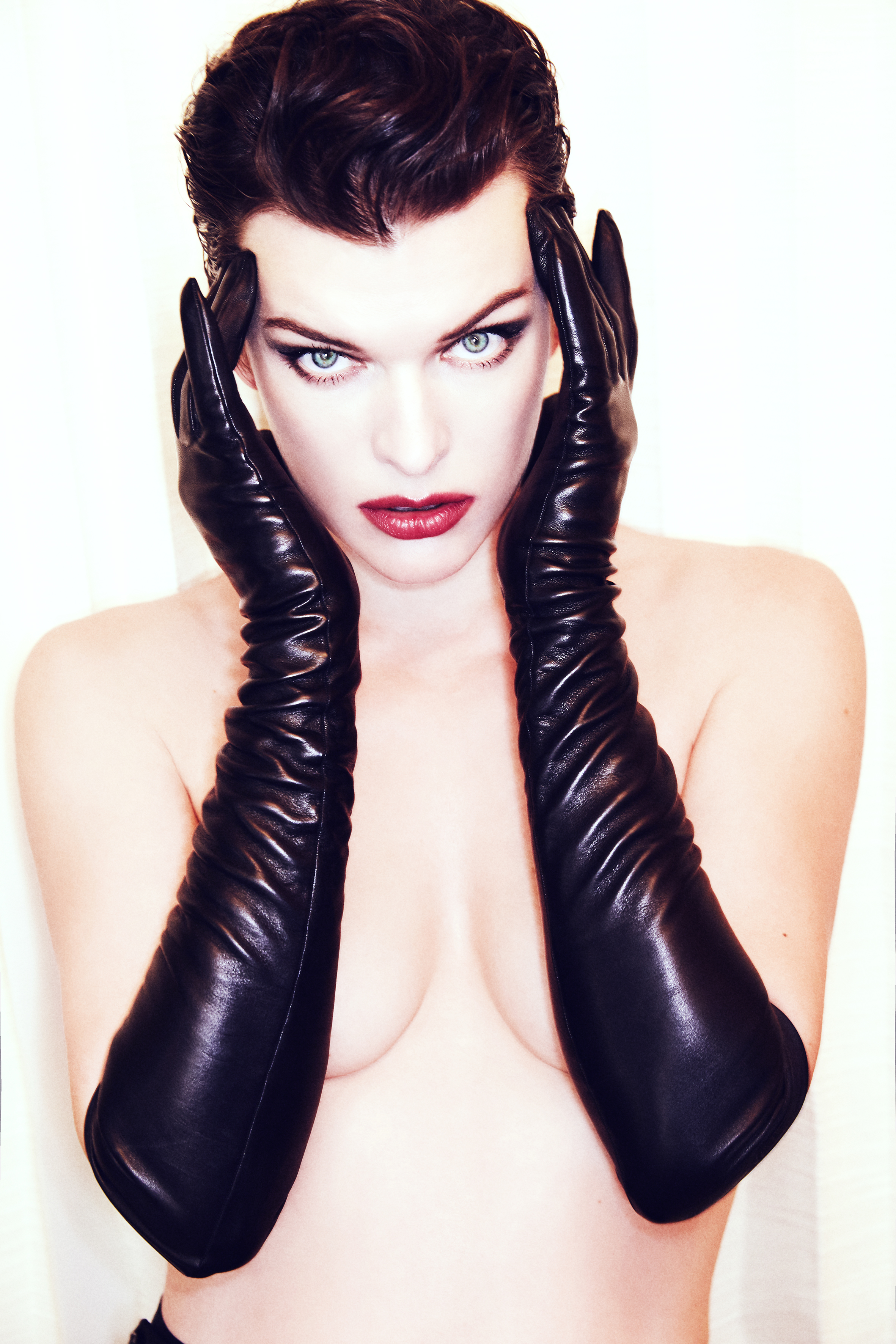 You say that women have always been your favorite subject to photograph. Why is that?
It's just like playing with friends. Dressing up, all the makeup, the fashion. I love to shoot men, too. People think I don't like to shoot men – I've shot a lot of men. But it's just more interesting for me to discover and bring out the personality and beauty of women. It was always something I was very passionate about, to make them feel powerful and gorgeous, but at the same time playful and spontaneous.
There is a lot of playfulness in your work, and also a sense of immediacy. The photos grab you straight away, which feels appropriate given our short attention spans nowadays. Even though some of these photos are from 30 years ago, they all feel so relevant to right now.
Yeah! I always have that feeling, like, grab the moment! I say grab a slice of life, and keep it for the next generation. Show what life was then, because who knows what it's going to be like in 20 years! It's all changing rapidly.
There are also quiet moments in the exhibition. One of Kate Moss and David Bowie in New York in 2003 stands out – not only because of who they are, but because their energy in the photo is so soft and intimate. Do you have any memories of taking that photo, and what their bond was like?
Yeah, that was a shoot for this English music magazine called Q. They asked me to shoot them together, and I always give the people I photograph characters, so I based it on the movie Blow-Up. David Bowie played the David Bailey-type photographer person, and Kate Moss was the Veruschka character. We played, they photographed each other… and there were lots of beautiful pictures, but often the best pictures are at the end, when everybody's relaxed. So we did the paparazzi thing, you know, 'no more pictures!' and that's how I got this super spontaneous shot. It was just grabbing the moment, and that's why he was so protective over her, and she cuddled up to him. It's really sweet.
I also loved the one of Sofia Boutella on the balcony in Los Angeles, in the leather dress. It really captures her essence and her story with coming to America and pursuing her dream of becoming a dancer and an actor.
Yeah, I love her! She's a really fantastic spirit, very rebellious, and very rock and roll. I was actually a bit scared when we shot this picture, because she climbed on the very edge of the balcony and was like, 'Don't worry about me!' She's very in control of her body, so I was like, 'OK!' (nervous laughter) But you feel the tension in the picture!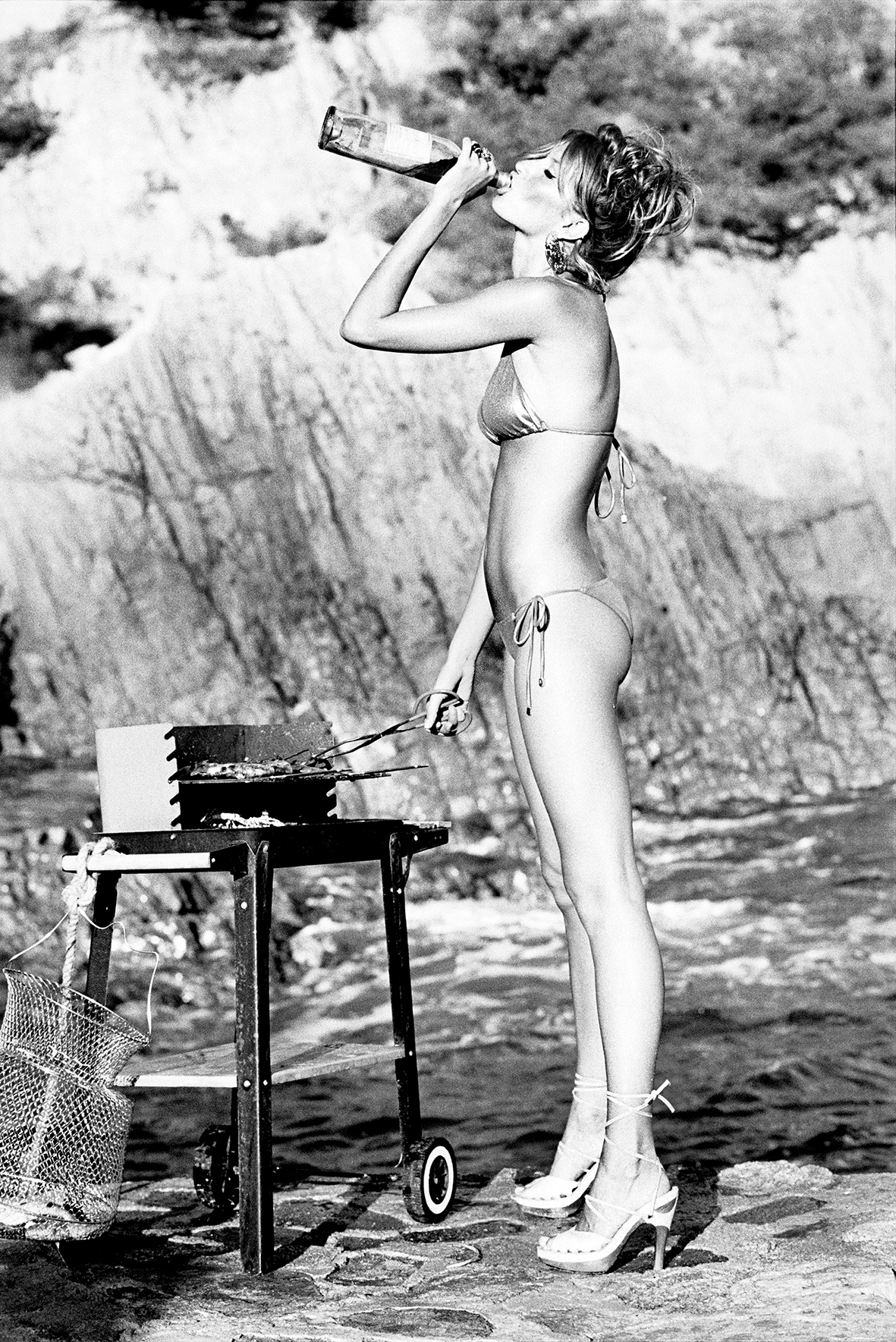 Definitely! It was also great to see your videos in the exhibition. Do you have a favorite?
The one for Azzedine Alaïa is maybe my favorite. I was so lucky to be there at the time of the supermodels like Linda [Evangelista] and Christy [Turlington] and Naomi [Campbell] – they were all really on top of their careers. And Azzedine was doing his thing, with all of his amazing clothes. I was so lucky to be there and shoot before and during the show, and afterwards, running around in the street, with Christy and Linda dancing on the bar in this little dive bar in Paris. That was a great moment in my career.
What have you learned about yourself from looking back at all your work for this exhibition? Did you have any surprising revelations?
No, just like, wow, I took so many photos! And there's many, many more I want to do! (laughs) It's exciting to have met all these people and captured them at a certain moment. And there's always new people, they always keep you excited about going on and telling more stories, which is great.
Do you have any favorite photos from the exhibition, or anything that sums it up for you?
It's difficult to say. There's so many! Maybe "Tree of Love," because it kind of reminds me of my childhood, when I grew up in the mountains and the nature. And how the human body fits into this tree perfectly, there's a harmony about it.
Devotion! is on view at Fotografiska New York until March 29