Lil Uzi Vert and the evolution of music's anticipation culture
How hip-hop fandoms grow around delayed albums, and what the industry learns from them.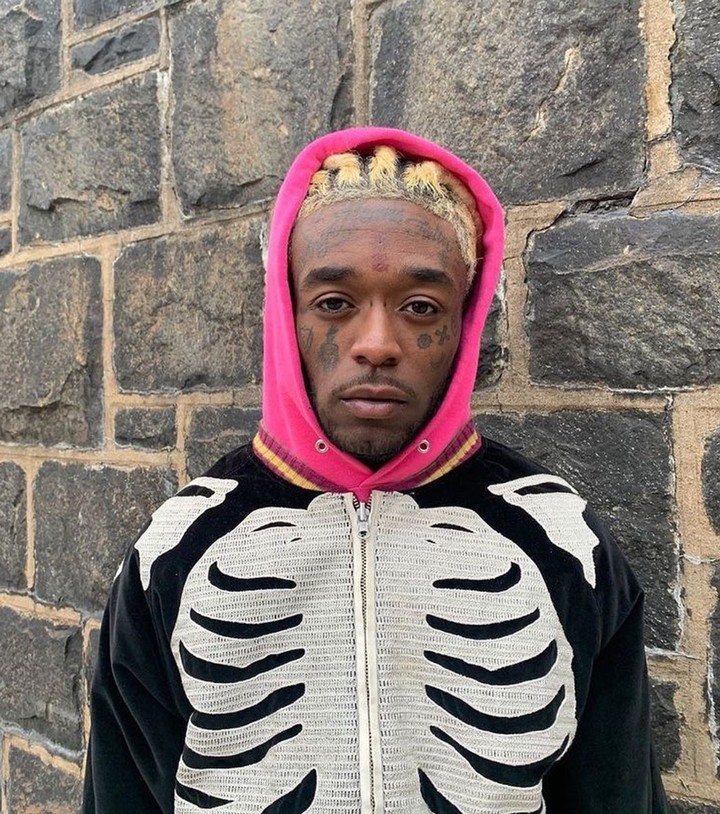 In December last year, anticipation culture -- the hype and fervour around a musician's upcoming release -- reached its apex via Rihanna's Instagram account. As one of a few key musicians that inspires fan accounts, digital art and hashtags around the delay of their next studio album, Rihanna took the jokes in her stride and posted a dog dancing to House of Pain's "Jump Around" with the caption "update: me listening to R9 by myself and refusing to release it".
Two artists to have experienced this kind of behaviour from their fans are hip-hop's Playboi Carti and Lil Uzi Vert, whose respective new albums Whole Lotta Red (release date still tbc) and Eternal Atake (out now! finally!) have been subject to years of delays.
Since July 2018, accounts such as @carti.nation, @uziprogress, @eternalatake, and @leaked_carti have been acting as inside sources where fans can get the most up-to-date information to followers before it reaches -- and often informing -- the mainstream news cycle. Put simply, the fans running these accounts get the scoop on new tracks by following not just the artists themselves but their managers, producers, collaborators and close friends, scouring through their endless posts, stories, comments and follows for a glimmer of news.
Tracking photoshoots, meet-ups and studio sessions that could indicate a record's progress, the resulting information leads to speculation, while fans morph these tiny shreds of details into memes. Some make fan album covers in anticipation of an announcement, while others take a pre-release or leaked song and create their own video edits. In this way, anticipation culture is building a community around not just new music, but the very idea of it. @frankoceanmemes -- a self-explanatory Instagram account with 84,000 followers at the time of writing -- acts as both a source of up-to-date news on "FO3", as well as a kind of therapeutic forum to release frustration at Frank's lack of music via a shared sense of humour.
"Rapid hip-hop culture lives on Instagram where fans and followers use the platform to form communities around their favourite artists and stay up-to-date on current trends in the space," Fadia Kader, a creative strategist on the music partnerships team at Instagram says. Fadia compares anticipation culture to fashion's drop culture, where there's a lot of buildup around an item or collection of merchandise. According to her, habits around these two trends naturally cross-pollinate. "A lot of these fans are submerged in the streetwear scene, so naturally they're going to take the Supreme approach to music. Plus, if you're into sneakers and streetwear, you're likely a fan of Lil Uzi Vert and Playboi Carti."

A big part of anticipation culture is not just about the devotion to a singular artist, it's a way to connect with a community of other super fans and form a real-life network. "Super fans in general have the tendency to think: I love this artist so much, if I create memes and tag my favourite artists, other super fans are going to see it and re-share my content, and maybe the artist is going to see it too," Fadia says. By building these networks on Instagram, these accounts' commitment to their favourite artists is escalated to a higher level.
Gerry, who runs @eternalatake, which calls itself "Your Very Own @LilUziVert Platform," tells i-D that he launched his account in January 2019. Inspired by his interest in reading about the music industry, the 26-year-old who lives in Charlotte, North Carolina, wanted to be part of something where he could connect with other fans, get opinions, feedback, have debates, and do giveaways, to show his love for the music community. "I've been listening to Uzi since about May of 2016, so I've always stayed on top of his projects and what he was dropping," he says. At that time, he says the Uzi community was full of hate and he wanted to help change that. "Music is supposed to bring people together, correct?" Nearly a year later, he has over 70,000 followers.
Since starting @eternalatake, Gerry has gained several solid connections to the artist's own network. Uzi himself has also engaged with the account. "It makes me feel connected to the artist because I communicate with the fans, ask questions, get opinions," Gerry explains. "I know that Uzi and his team watch my account, so it's vital that I'm able to present the feedback that might help him make career-changing decisions."
Gerry's account allows him to talk to fans regularly about Uzi's music, speculations, songs and so on. "I think Uzi is just so relatable and he loves his fans," Fadia says. "They feel like he's one of them and he's not your typical rapper." Since Eternal Atake was finally surprise released on 8 March, the community have used these accounts to discuss their favourite tracks, debating which songs he should make music videos for, and getting excited about his future tour. "The anticipation culture around his album has moved to people anticipating the merch, remixes, and so on," Fadia says, noting that there's an evolution with anticipation culture as it carries over for the whole life cycle -- pre, during, and post-album.
Cole Cuchna, the host of Dissect -- a podcast which analyses one album per season, such as My Beautiful Dark Twisted Fantasy, To Pimp a Butterfly and Blonde, and dissects a song per episode -- believes elements of this trend in its current form originated on the subreddits of Reddit (which launched in 2005) where fans began sharing their fan artwork. Cole also points out that this type of fandom has always existed, in some form or another.
"I think back to when I was a teenager in high school and how obsessed I was with Blink182," he says. "I remember going to Tower Records at midnight when one of their albums dropped and buying three versions of that album." Cole believes he was acting on the same feeling, albeit in a way that was less connected to other fans. He also points out that, of all artists, Kanye West is the king of employing anticipation culture, strategically spreading out drops (both music, sneakers, and clothing) to build hype. "I think the artists see the value of those accounts," he adds. "That's why I don't hear about many of them getting shut down, even if they're using copyright images."
With Uzi's Eternal Atake album now dominating the charts, it's obvious anticipation culture has played a role in driving his record straight to number one and elevating the rapper's profile over the preceding two years, despite a dearth of actual released music. While delayed albums -- whether caused by label issues or writer's block -- will no doubt continue to stall careers and frustrate fans, the self-perpetuating nature of pre-release hype on social media shows how artists can turn unwanted hiatuses to their advantage. Providing you actually produce a new record at the end of it, of course (we're looking at you, Rihanna).