Yuka Mizuhara's super cute Valentine's day mix ♥️
"This is all about love and happiness. I'll take you on a trip to a romantic fantasy world!"
|
14 February 2020, 2:53pm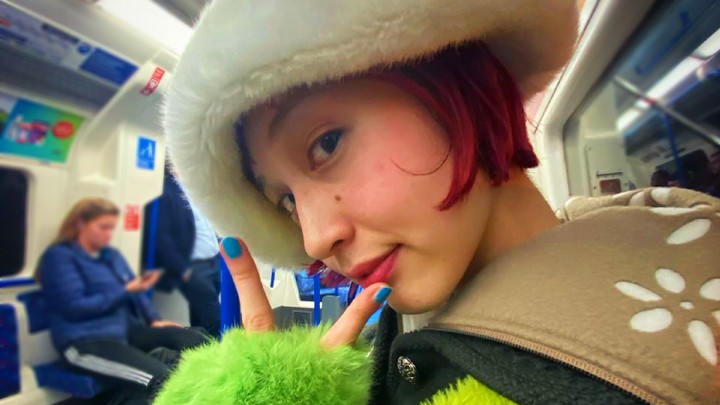 You probably recognise Yuka Mizuhara. Maybe you've seen her and big sister Kiko -- an i-D Japan cover star no less -- dancing about on Instagram. Perhaps you've seen her modelling for the likes of Marc Jacobs, Coach and Opening Ceremony. Or it could be that you're already a fan of her NTS show, having caught one of her all-vinyl disco sets, and witnessed her sing with Hosono Haruomi of cult Japanese band Yellow Magic Orchestra that time in Brighton. She's very cool, our Yuka.
Although she calls Tokyo home, the DJ, musician and model just spent half a year immersed in London's music scene. "Just walking down the street, I could feel the history of the city," she tells us. "I really enjoyed meeting people, visiting beautiful museums and parks where I saw cute children and animals. I also really fell in love with the city's mixed up culture; I felt so much freedom of identity."
One of the first things Yuka did when she arrived in the capital was attend Dele Sosimi's Afrobeat Orchestra concert at EARTH in Hackney. "I danced for three hours with my friends!" she remembers. "He and the band had such a fantastic groove that made us never stop dancing. I'll never forget the concert! Such beautiful soulful music." Rather excitingly, Yuka has recently started making her own music, and is building up a collection of her favourite instruments, including an mbira and an asalato. "I'm practising them so I can share a good harmonic groove full of spirit and love," she says. "My plan is to release some dance tracks this Fall!" She'll be returning to London, to play said tunes and get you dancing. "I wanna join the youth culture party there as a DJ!"
Fully trusting her skills as a selector, we asked Yuka to make us a Valentine's Day mix. Featuring everyone from Julie Andrews singing "A Little Bit In Love" to Janet Jackson with "The Body That Loves You" and Sade's "Cherry Pie", it's eclectic and super fucking sweet. "This mix is all about love and happiness," she told us on delivery. "I'll take you on a trip to a romantic fantasy world!"