Ralph Lauren donates $10 million to help fight coronavirus
The company also announced it will help create facemasks and personal protective equipment for frontline medical staff.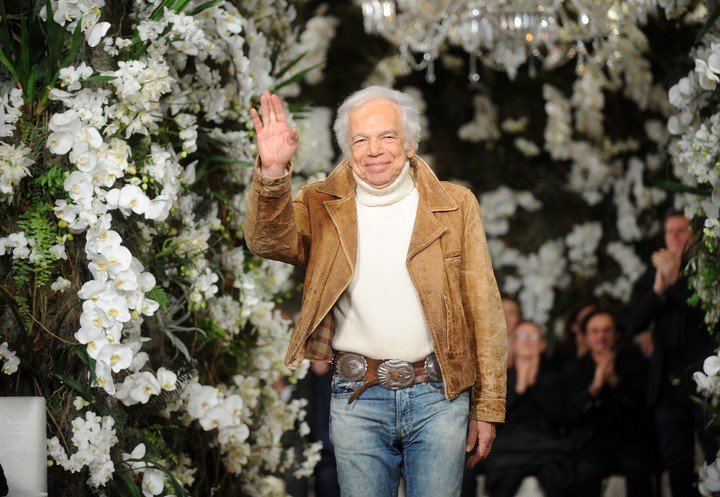 As the coronavirus pandemic continues to take hold around the globe, fashions heavyweights are stepping up to help in the fight against it. After both LVMH and Kering announced last week that they would be donating millions and helping to create PPE (personal protective equipment) for frontline medical staff in Europe, now their US counterparts are following suit.
Today it was announced that Ralph Lauren will pledge a huge $10 million to help communities affected by COVID-19 and the subsequent lockdown. The donation comes via the Ralph Lauren Corporate Foundation, and will provide financial grants for Ralph Lauren employees in need, as well as contributing to the WHO Covid-19 Solidarity Response Fund, which helps countries across the world in their fight against the virus.
"At the heart of our company, there has always been a spirit of togetherness that inspires our creativity, our confidence and most importantly our support for one another," Ralph told WWD. "In the past weeks and months, that spirit has never wavered. We believe that no matter who you are or where you are from, we are all connected. That is why we are taking significant action to help our teams and communities through this crisis."
The donation will also commit $1 million a year to Vogue's new A Common Thread funding initiative (previously the CFDA/Vogue fashion fund) and help support cancer institutions caring for immunocompromised chemotherapy patients. The company additionally announced that they'll be creating 25,000 isolation gowns and 250,000 masks for medical staff in the US.
"We recognize that this is an unprecedented multifaceted crisis which demands different responses for different needs in different places," Patrice Louvet, Ralph Lauren Corp's CEO and President, told WWD. "That is why we are funding multiple activities to support our teams, our partners and our communities around the world. As we move through this challenging time, we are focused on continuing to be the beacon of optimism and unity that Ralph Lauren and our brands have always stood for."