Here's a first taste of Nicolas di Felice's new vision for Courrèges
The iconic French house's new artistic director discusses his lip-smacking Reeditions campaign and film exclusively with i-D.
|
10 December 2020, 12:12pm
Courtesy of Courrèges
There's little we've all yearned for more this year than skin contact -- the feeling of one warm palm pressed into another, or the soft pressure of touching lips. Indeed, while we'll have to hold out a little while longer until passionate make-out sessions with anyone outside your support bubble are back on the cards, Nicolas di Felice, Courrèges' recently-announced artistic director, has created a tender fashion film for his first campaign at the house, reminding us of what it would be like if we kissed.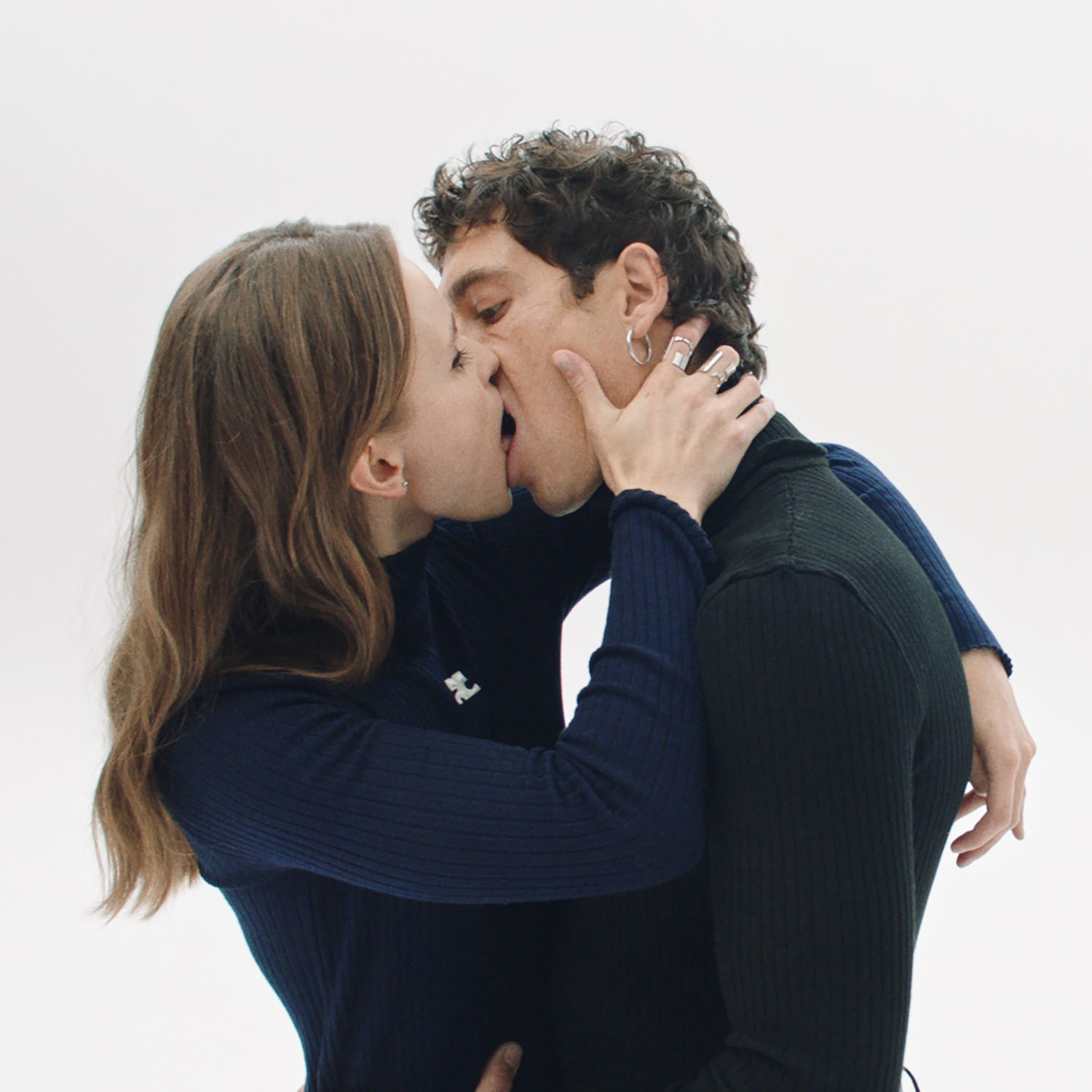 Other than offer a vicarious balm for the pent-up horny energy that has consumed the world this year, the short also gives us a first glimpse at Nicolas' vision for the iconic French label, which he's "been dreaming about since I was a student at La Cambre," the prestigious Brussels fashion school. "I love how comforting it is, but also radical. Courrèges is geometric, sharp but full of love and passion," he says. Optimism, too, "is something at the heart of Courrèges. And it is a very different thing to be optimistic today than it was in the 60s. You need to be brave to be optimistic in 2020! I want to keep telling the story of this wonderful brand but adapt it to the times we live in today."
Ahead of his fully-fledged debut, to be shown during Paris Fashion Week in March, he's dug deep into the house's storied archives to issue a Reeditions capsule, for which "we picked some of the iconic styles" -- including the A-line miniskirts that set womenswear on a course towards empowered sexiness in the 60s -- "and have just modernised the cuts, the fabrics, and picked new colours to make them as relevant as they should be," he says. "It felt natural to find a way to shine a light on the amazing heritage of this house before March."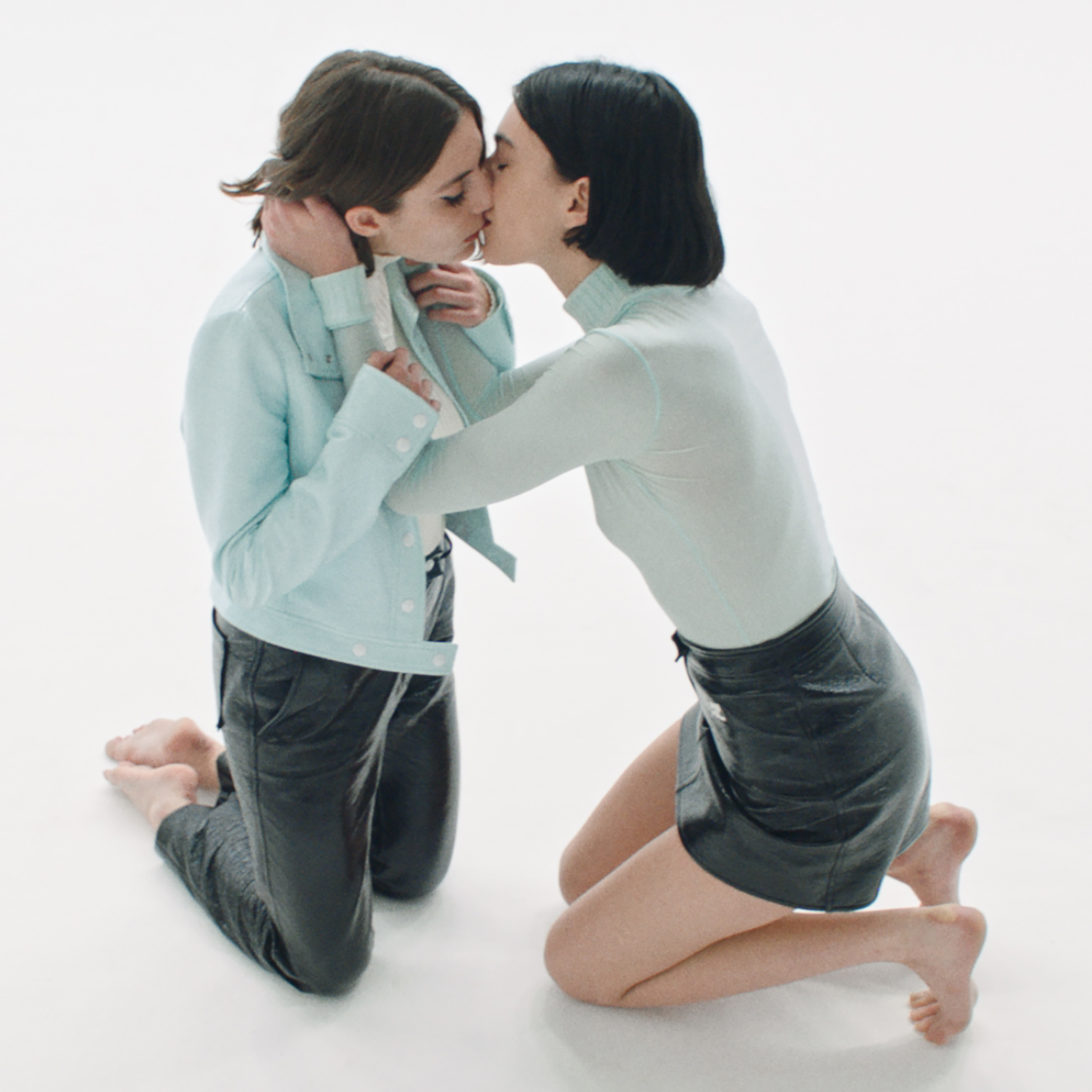 For Nicolas, the campaign, which sees impossibly attractive IRL couples and friends of the house indulge in the intimate affection, was intended as a foil to the qualities of clarity and optimism on which the house was founded. "I really wanted to do something simple. A gesture," he says. "I wanted for us to take the time to look at things, look at gestures of love. Look at life in slow motion for once. Show the simple importance of being together," a message very much in keeping with the spirit of the festive season, even if, this year, many of us may be physically apart. While you'll have to wait until March for the main gift, Nicolas' AW21 debut, you can sate your smacking lips in the meantime by heading here for a first taste of the new Courrèges.
Tagged: