Spotify is launching its own app to rival Clubhouse
Ooh the girls are fighting.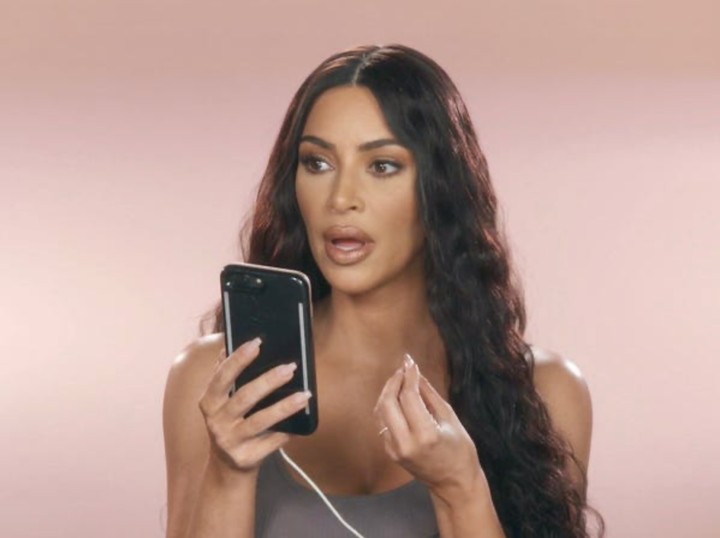 Still from Keeping Up With The Kardashians
Because we've been stuck inside for over a year (which is fine and cool!) most of our socialising is now done online, and apps like Clubhouse — which enable us to at least hear other voices that don't belong to our families or flatmates — have been a lifeline. And a hugely popular lifeline at that; even before it officially launched, Clubhouse was already boasting eight million users. So it makes sense that a million copycats are coming.
First in the queue is Spotify, apparently, who have acquired some new investments to launch a live audio streaming app to come for Clubhouse's crown. The company have snapped up an existing sports talk app — the super fratty named Locker Room — which was only launched back in October 2020. Locker Room was a place for sports fans (???) to discuss games (???) together, and was bought by Spotify for an undisclosed sum, Billboard reports.
Thankfully though, it seems Spotify intends to make the existing app a little bit more interesting, expanding it into a service that will offer a full range of programming, including sports, music and cultural content. It also promises a vague host of "interactive features that enable creators to connect with audiences in real time". What this could look like in practice is something similar to the egalitarian vibe of Clubhouse, where the uber-rich and famous can mingle and talk with the rest of us (not uber rich, not famous). Rather than just stanning your favourite musicians on Twitter and Instagram like mere peasants, now we could have the chance to scream at them semi-IRL instead. A kind of balm for what looks to be another few more pandemic months without live music and concerts.
"Creators and fans have been asking for live formats on Spotify, and we're excited that soon, we'll make them available to hundreds of millions of listeners and millions of creators on our platform," Gustav Söderström, Chief Research & Development Officer at Spotify, said in a statement. "The world already turns to us for music, podcasts, and other unique audio experiences, and this new live audio experience is a powerful complement that will enhance and extend the on-demand experience we provide today."
So, prepare your voice-notes voice in advance and pray that we will one day be able to scream at our faves in a crowded arena once again. But for now, at least this is something!