Here's a first look at all the new Gossip Girl characters, XOXO
Meet the hot, rich, Gen Z troublemakers from the upcoming HBO reboot. Can any of them live up to Blair Waldorf's legacy?
|
05 January 2021, 12:56pm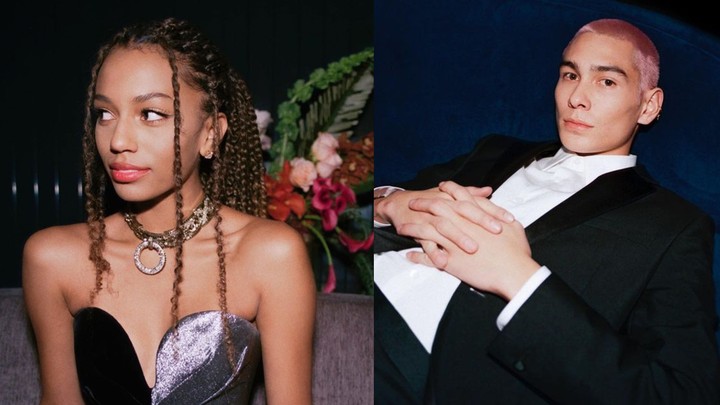 Images via @gossipgirl
To reboot, or not to reboot? In the streaming era, that is frequently the question. Though the answer is more often than not: "No, God, no." The return of Gossip Girl, the racy and ridiculous CW teen drama that aired in the early 2000s -- courtesy of HBO Max -- is, well, different. GG was a TV show about online shame and manipulation pre-Instagram, meaning it simply had to be retold for the social media age. Also with fewer straight, white people.
In 2021 we finally know which characters will be taking up the starring roles. Kind of. The programme's official Instagram page dropped some choice tidbits of information over the weekend, introducing nine cast members by their full character names and one-word descriptions alluding to their personalities (really, who needs more?).


Ex-NYC zine queen and Rookie founder Tavi Gevinson will be playing Kate Keller, labelled by the cryptic descriptor "Ambition". The impossibly attractive crew also counts CAOS's Whitney Peak as Zoya Lott ("Perspective"), Evan Mock as Akeno 'Aki' Menzies ("Innocence"), and Emily Alyn Lind as Audrey Hope ("Grace").

Thomas Doherty will portray Max Wolfe ("Freedom"), Zión Moreno is Luna La, or "Style" -- no pressure, Zión -- Savannah Smith is Monet de Haan ("Power"), Jordan Alexander is Julien Calloway ("Influence"), and Eli Brown will play Otto 'Obie' Bergmann IV or, as he is deemed to be, "Privilege", a term which could arguably apply to all our Upper East Siders, but we'll move on.
There's a lot riding on this show, what with it being an actual concrete thing for us to look forward to in 2021. But even if none of the new characters can truly take up the chaotic mantle left by the 00s cast, we can at least bask in the glory of their preppy fashion. It's the little things.
Tagged: