Keanu Reeves and bi wife energy: what i-D loved this week
Read our roundup and stan 'ARTPOP'.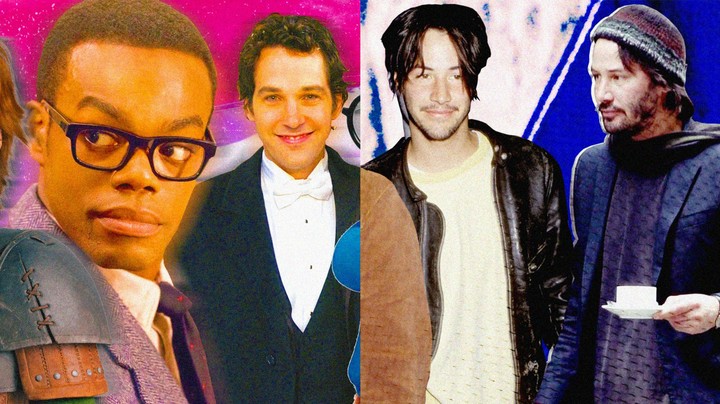 In i-D Loves, we look back upon the last seven days in our calendar and pinpoint the pieces that best represent the current moment. No matter what you're in the mood for this weekend — be it Digicore scene pieces or stan-infuriating ARTPOP takes — we've got you covered. Here's what i-D loved this week.
Skye Evelyn is our new favourite young photographer
London-based Skye Evelyn was one of the many photographers who submitted her work to our 'My month in a photo' series, in turn introducing us to her alive and evocative style. After her feature in that series, we reached out to ask about her practise and showcase more of her pictures. See them all here.
Okay so WTF is bi wife energy?
You know the type: he tries to be a good ally because he loves his wife and his wife is bi. But how much can the surgence of such dudes subvert how we feel about cisheteronormative relationships? In this frankly iconic piece, Jenna Mahale finds out.
And while we're at it, what's digicore?
We know by now that there are levels to pop music, and they get deeper the more time we're allowed let loose and experiment with them. Enter digicore, an offshoot of hyperpop that's had its real 'moment' mid pandemic. Hear from the pioneering folks behind it here.
Keanu Reeves outfits to copy now that you're allowed outside
Keanu, our king, will soon return to our big screens in the hotly anticipated The Matrix 4. Such news has given us time to reflect on how shit hot he looks when he's out of character too. From the 90s through to his teacup-donning, leather-wearing moment right now, this is Keanu Reeves' style evolution. Read here and take notes.
Is Lady Gaga the original founder of hyperpop?
The answer to that above question is, of course, no. But the reappraisal of her maligned 2013 record ARTPOP might just be down to our collective embracing of chaos in pop music, courtesy of PC Music and 100 gecs. This piece explores the spiritual connections between the two. Read it here and definitely don't call the writer names on Twitter. (It's alright, feel free).