Joy Crookes on heritage, pop music and her moody new album Skin
The south London musician gave us an exclusive BTS look at the 'Feet Don't Fail Me Now' video, along with the lowdown on her debut album 'Skin'.
Joy Crookes wants to make pop music. Not neo-soul, not R&B, just straight-up popular music. "I think it's really hard for people to call me pop," she says, tucking her smoothly braided hair into a large black hoodie. "The songs are memorable: I like having hooks, I like catchy choruses." Then, she adds, with a spiritual eye-roll: "I think if I was white, it might be a little different."
Despite previously identifying as an alternative artist, the 22-year-old singer now finds herself having outgrown the label, along with a number of others that followed her around early in her career. Unlike genres that have a deeply-rooted history in the Black community, "[pop] isn't attached to a culture or a background, which I'm not from and I don't want to be taking up space in."
Joy's heritage, a mix of Irish, Bengali and Bangladeshi, is a large part of her life. But it has at times made her feel pigeonholed in a kind of global ambassador role she never asked for. Her forthcoming full-length debut, Skin, is a reflection of its pertinence. "Fundamentally, this is an album about identity," Joy says, "My aim with this album is to express that we should be able to be loud and use our voices to say what we want, whether that's about casual sex, or politics, or anything else. I just want to be me." A worthy cause indeed: Gemma Collins, for one, would be proud.
Here, Joy gives us an exclusive tour through the making of the video for "Feet Don't Fail Me Now", alongside some gorgeous BTS images from the shoot and a healthy amount of tea (on Skin, desi family drama, and cancel culture) to tide us over until her album's release on 15 October.
How did you come to call your debut album Skin**?
**I've always been into one-word titles. I like the simplicity and the frankness of it. My plan always was for my first album to be honest and straight up, and not beating around the bush; strong but vulnerable at the same time, because vulnerability is a strength as well. I was trying to make all of those themes -- of strength and confusion and frustration and vulnerability and fear -- fit into one word, and I think that's what [Skin] does.
Your skin is meant to be the largest organ in your body. Biologically that's what it means, but I guess externally and socially, it can be a point of weakness or discrimination.
**I wanted to talk to you about the non-musical samples you have scattered throughout the album. What influenced you to include little messages to your grandmother alongside things like elevator announcements?
**The album is really intimate. Sometimes musicians will explain to the very core -- in interviews, like, for Genius -- what everything about their music means. I think by including voice memos, and by including basically every member of my family, it contextualises the songs without me having to say anything at all.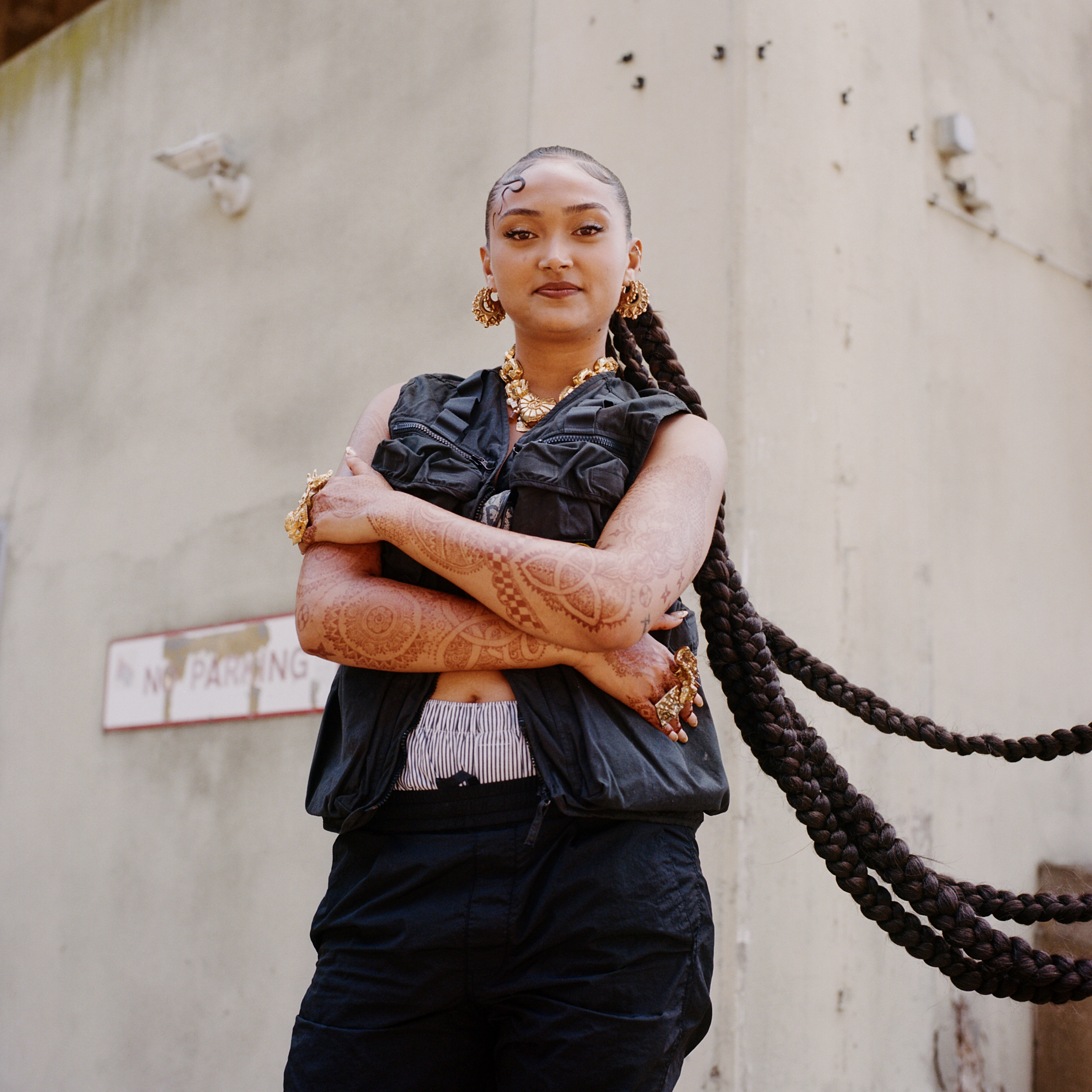 **'Feet Don't Fail Me Now' is a song about your frustrations with social media activism. Was there a particular situation that compelled you to write about that?
**It was the [Black Lives Matter] protests last year. I actually wanted to admit to my own defeat when it comes to that sort of thing. This character that I play in the song, we all have been her at one point or another, where we find it much easier to be complicit and hide amongst people without actually saying anything. It's so much easier to do that, assimilate and be complicit.
**So were you thinking of the whole black square phenomenon?
**I mean, that was one of them. The song is an amalgamation of several conversations, several moments. Like scrolling through Instagram watching people that quite clearly never cared about Black people, or racism in general in the past, suddenly acting online like they're Martin Luther King. But I also think, in our generation, the pressure to do or say something breeds a kind of cancel culture. Because there are consequences to speaking out [especially in South Asian families].
There have been several times where I've wanted to check an uncle, but I've been like, "If I do that, I don't know what trouble I'll be in." So I won't say anything for fear of my family cancelling me and cutting me out. And it's happened. I opened my mouth to some family once, and I haven't spoken to them in about three years now. It's inherent in our culture.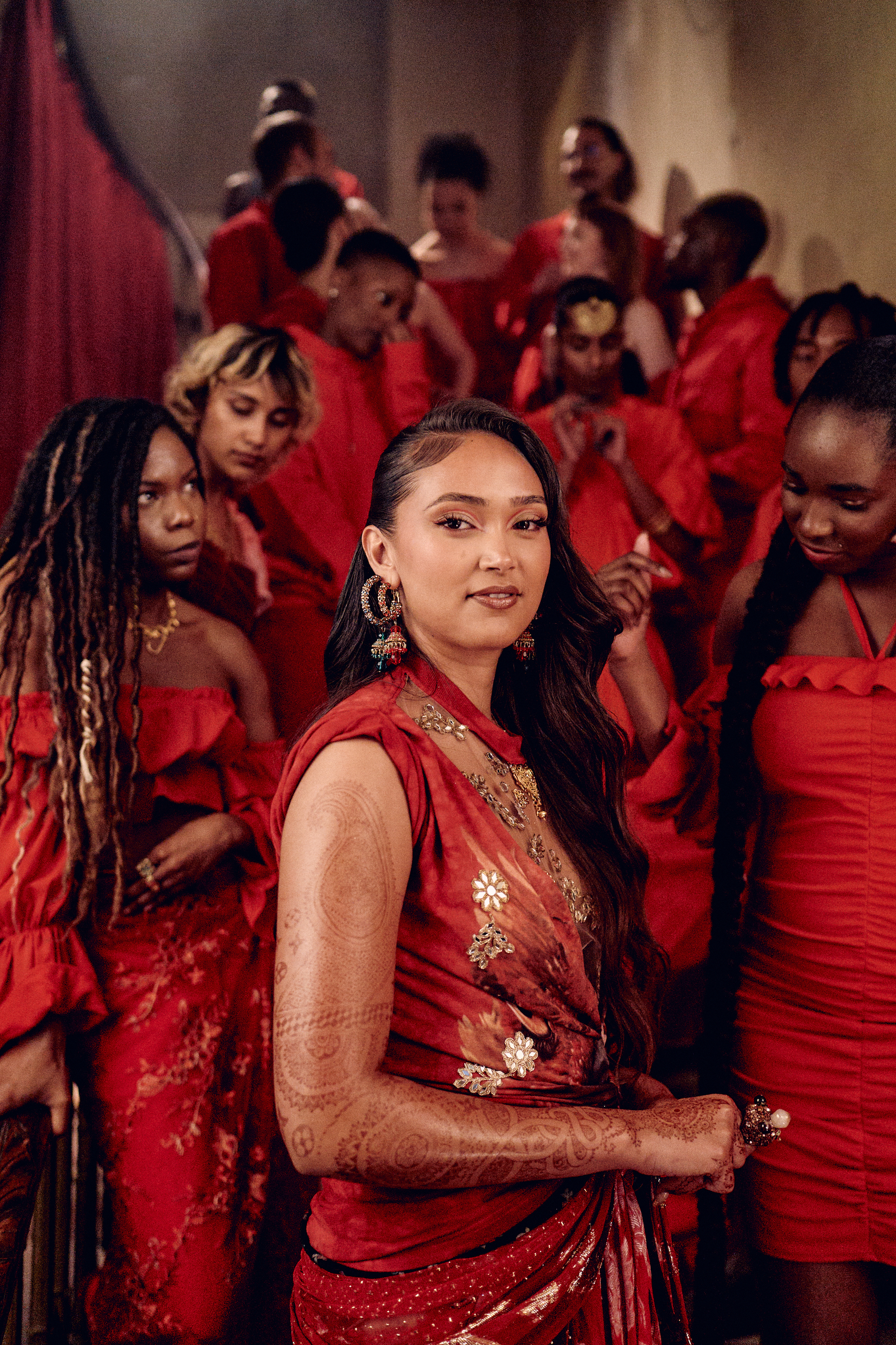 **And the video was your way of reconciling your heritage with your politics?
**Yes, that's where the symbolism in the video comes from. I'm trying to wear a white sari [as South Asian widows do] and change a few narratives: Why are my aunties still having to define themselves by their dead husbands? When I'm doing a wheelie on a motorbike, in a white sari, amongst all these Bangladeshi men, I'm owning my narrative. No one can tell me anything.
**Let's talk about the video, because that is cinema. What was the experience of putting it together like?
**Not loads of eating, getting a cherry tattoo on my arse, lots of pain, being quite unfiltered and thanking God that my director Taz [Tron Delix] was as collaborative as he was and that his producers were crazy enough to listen to what I wanted, and made it happen.
**Wait, what was the cherry tattoo about?
**Cherry B is just me and my girls' drink -- we all got one when we were filming the club scene. We always have one or two to start off the night and then move onto things that aren't as sweet. Just because after about two, you're basically diabetic by that point. It's just too much. We've all got "cherry" tattooed onto us, which is so stupid. It's not anything super, super significant, but it's quite a south London drink. You buy it behind the counter and off-licences, and it kind of feels like contraband. In a way though, I feel like it's a metaphor for me and my two best friends. As women, we're small, we look cute, but we're strong -- we're 11.5%.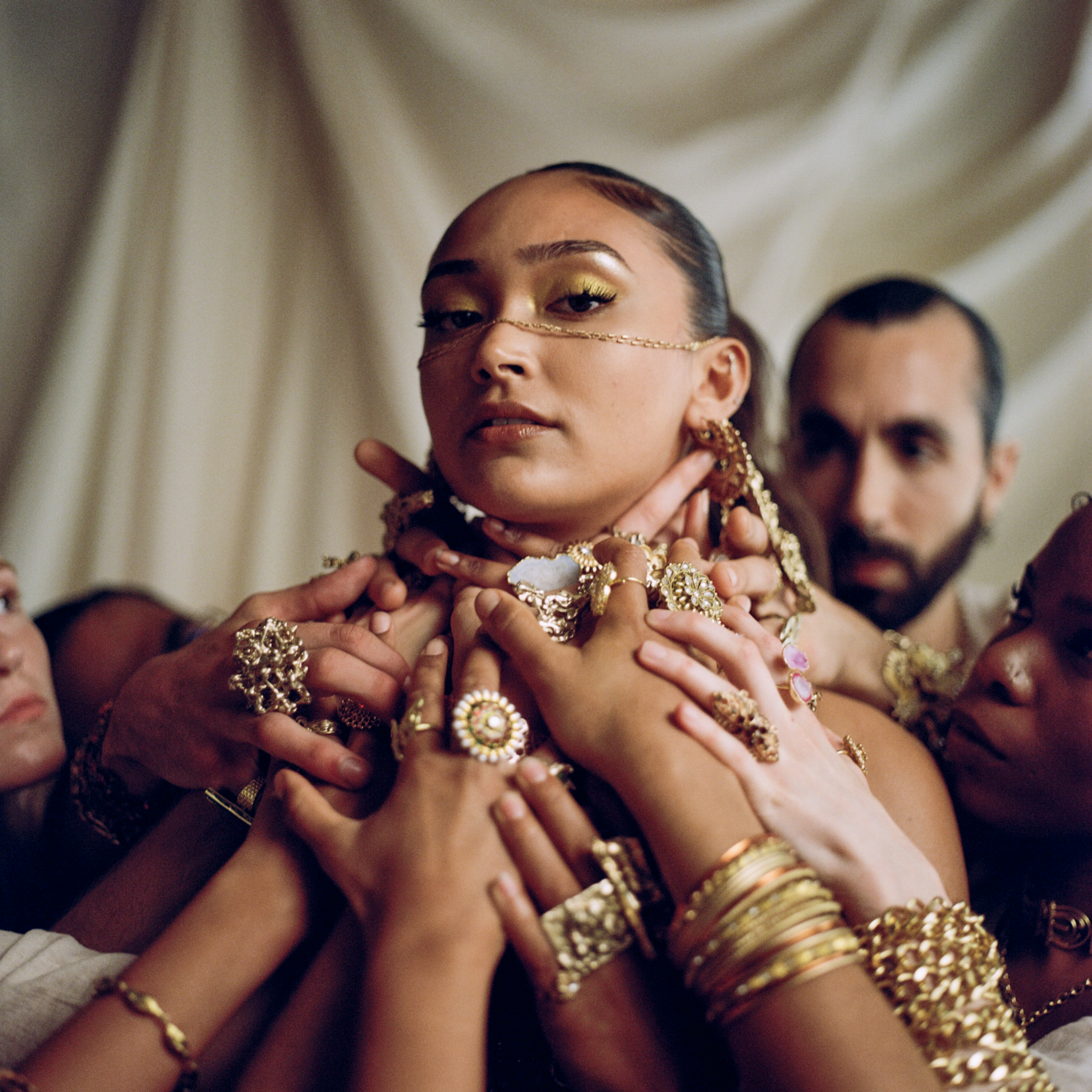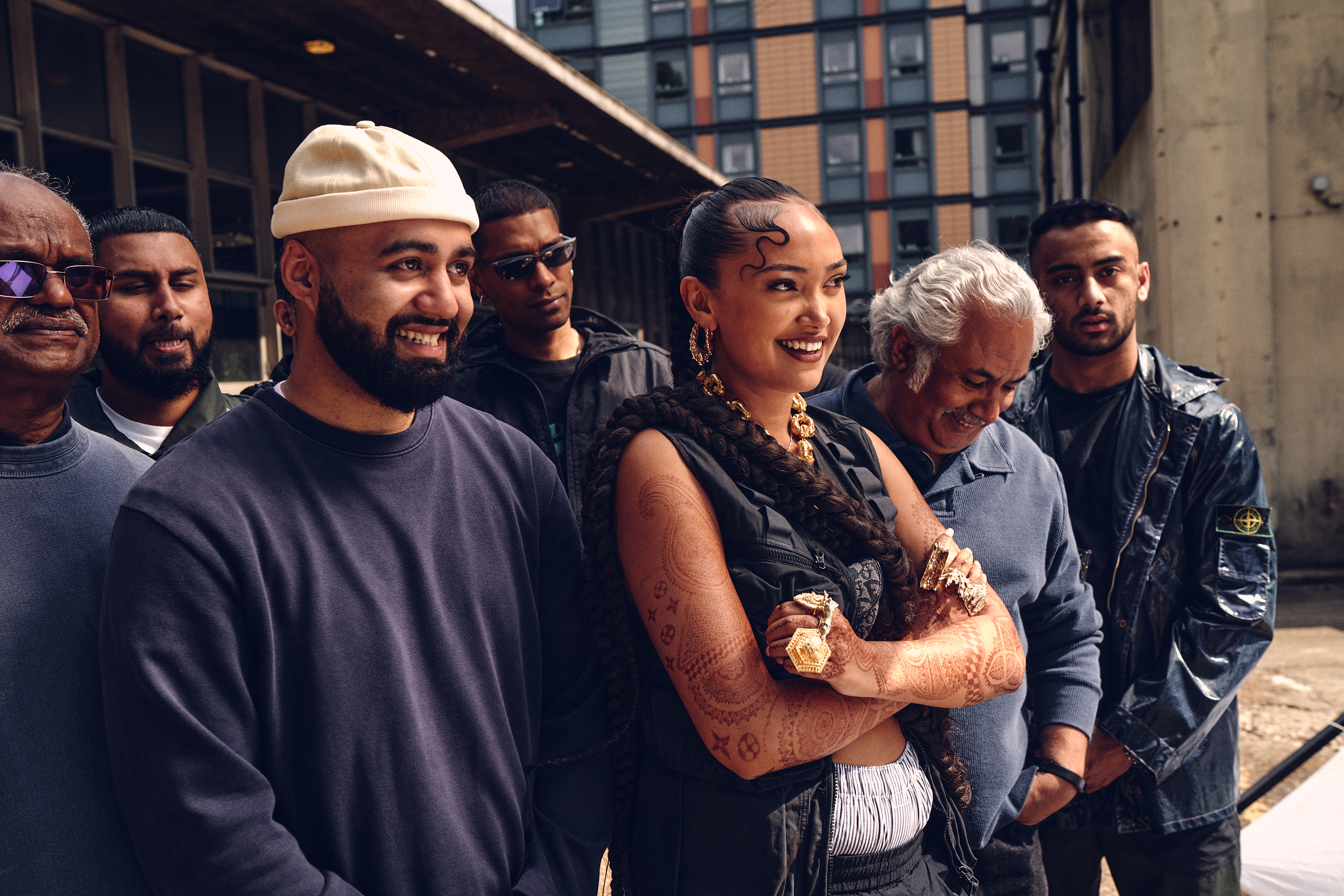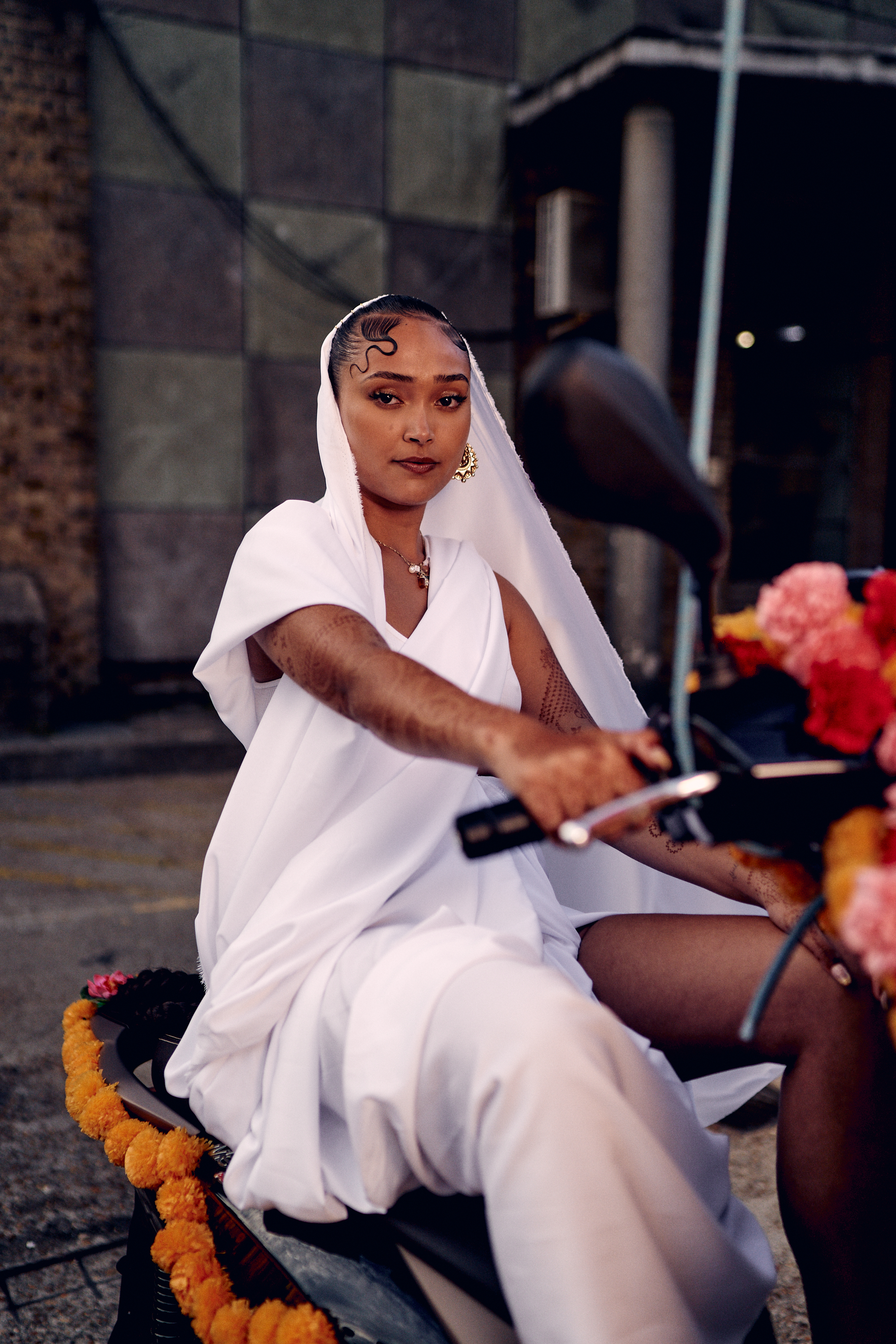 Joy Crookes' debut album Skin arrives on 15 October
Follow i-D on Instagram and TikTok for more on music.
Credits
---
Photography Reuben W Deschamps
Tagged: