Dirty Magazine: Downtown New York's horny new fashion publication
"Our content uniquely communicates some key points: suck dick, carry Narcan, download Signal."
Photo courtesy of Dirty Magazine and via Instagram
"Who says we're in the media market?" Asks Magdalena Galen.
The 27-year-old is the digital director of Dirty, a new print-only culture and lifestyle publication she co-founded with Ripley Soprano, who serves as the magazine's editor-in-chief-cum-publisher. The duo's joint resume encompasses many fields — events, tech, academia, architecture, community — and their experience within media itself has been mostly a flirtation: a mutually beneficial means-to-an-end to amplify their message. It's perhaps because the pair were never cubicle-calcifying content hounds, or jaded journalists, that Dirty Magazine feels like the most innovative contribution to the editorial industry for some time.
While the recipe called for some tried-and-true ingredients (sex, drugs and rock-n-roll), the method required almost all elements of the duo's respective creative backgrounds, as well as, of course, an enduring love for New York City's downtown scene (their most recent issue was launched at the cult concept store, Café Forgot). Consequently, Ripley and Magdalena's Frankensteinish creation eclipses a mere magazine, marrying parties and porn to reflect well-informed, expertly-structured hedonism in its purest form.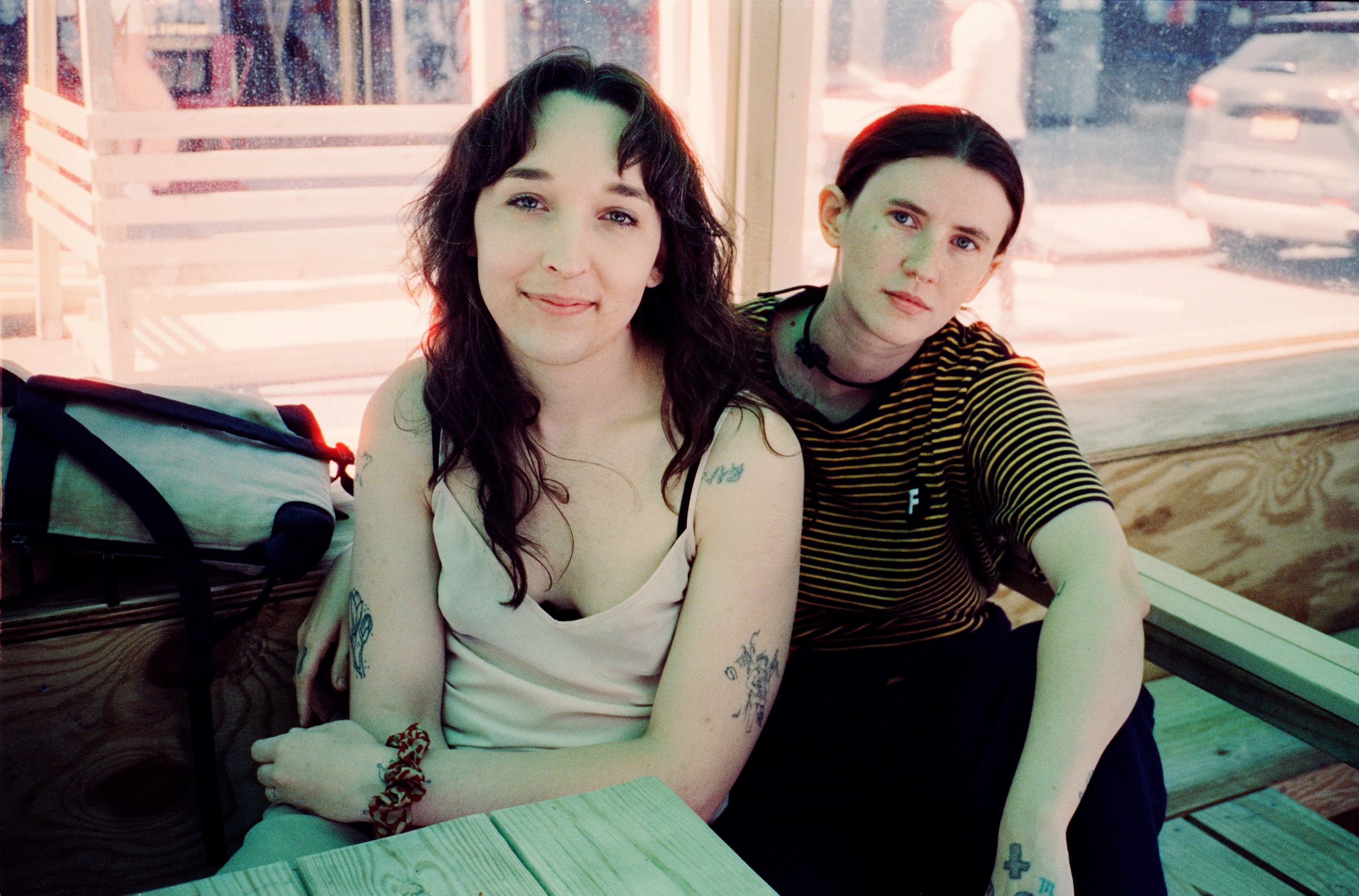 In addition to the quarterly editions of Dirty — which, by the way, feature drug harm-reduction techniques, sexy fashion spreads and guided tours of New York's underbelly — subscribers are served VIP invites to regular events around town, and access to encrypted chat room "Contraband" hosted on Signal for exclusive content (and general community). It's the underground ethos of Andy Warhol's Interview-meets a femme-focused Playboy, heavily dusted with the kind of bootstrapped magazine magic only attainable pre-mainstream clout or hyper commercialisation. Oh, and it's a guaranteed good time too.
Below, Magdalena and Ripley introduce their baby, and blow our minds.
Walk me through the inception of Dirty, how did you both come together creatively?
Ripley: Dirty Magazine is a culmination of a lot of our experiences. You could say it started with Rachel Rabbit White's book club-cum-sex parties where I experienced such an amazing combination of excess, luxury and community amongst poets, writers, artists, theorists. You could also say it started when the pandemic hit — I was quarantining and making explicit content out of my room, all solo stuff. I got inspired to make a print smut zine made up of some photos I had had taken for my porn persona. The zine was called Dirty Magazine. More and more I really wanted to transform the initial idea into a larger, more developed print publication with a lifestyle and fashion element.
In the summer of 2020, in an incredible whirlwind, I met and started working with Magdalena Galen. We were doing grassroots organising around drug harm reduction and sex work together with a lot of friends, specifically focusing on amphetamine users. Around the same time, I had lunch with my close friend who told me that it was finally time for me to start a magazine. I tried to brush it off but the idea stuck with me.
I worked all fall and winter of 2020 on the concept and commissioning pieces for the first issue. I brought on Magdalena to work on the website and eventually asked her to be the digital director and co-owner of the publication. Dirty combines high fashion editorials, brash advertisements and lifestyle articles that talk openly about drugs, partying, sex work, all focused on downtown New York City.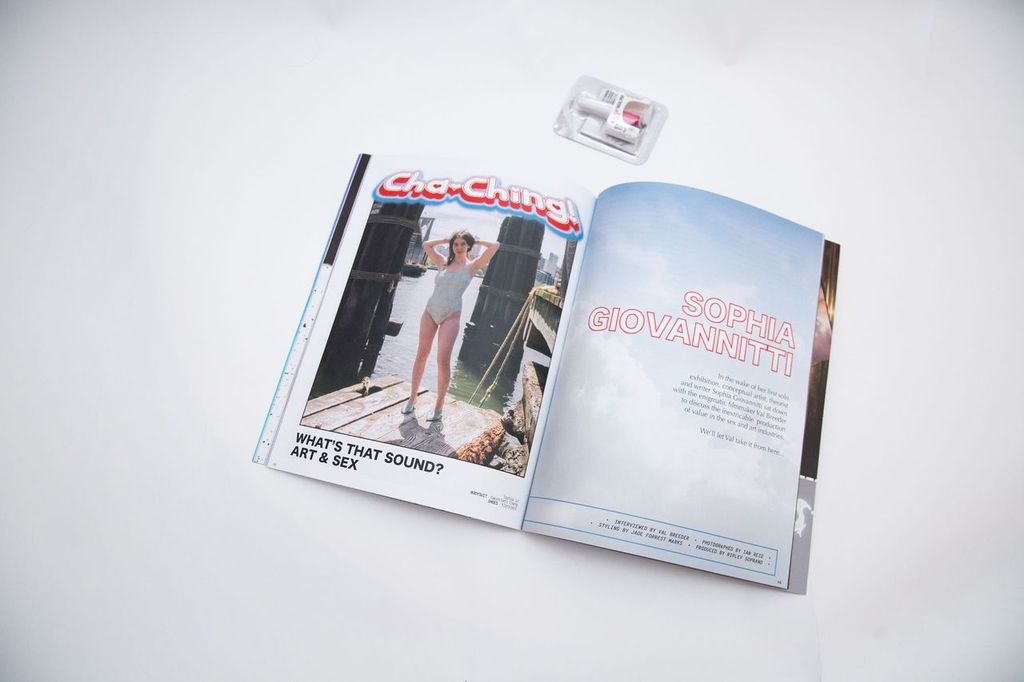 Magdalena: Right — that moment, things were changing, and I had this sense that we needed to archive it, to preserve and make permanent this special energy. Ripley was one of my first and closest friends in NYC, and a total genius, a very astute observer. All these conversations we had been having about what was happening in New York, what we needed. When the magazine started and I was invited in, it felt like a perfect opportunity for me to continue pursuing those thoughts in a real way.
Ripley: All the people who work on Dirty or have contributed in various ways are very rooted and experienced in the content of the magazine. The magazine is made up of a cast of characters and we want our readers to be a part of that cast as well. It's all very much in progress and we can only hope it will be ever-growing and shifting.
How did you derive your experiential approach?
Magdalena: The experiential aspect of Dirty was highly informed by the conditions of early 2020. For many of us, fragmentation and isolation of scenes was damaging our social experiences, and increasing reliance on the internet was damaging our process of cultural production. The early days of Dirty were addressing these issues. But, the lessons we learned proved to be universal after peak quarantine. (I hate to even mention it). We've all had an opportunity to hit reset, to try things in a new way and that's how we continue to proceed.
How fundamental a building block have online platforms been to Dirty's initial success?
Ripley: I think about deleting our Instagram every day; if anything, it feels like a clunky burden. The biggest building block has been bringing people together, bringing friends into town like when we flew out [poet] Rachel Rabbit White and [writer of Cherry] Nico Walker for an event, and when [porn actor] Janice Griffith did a photo signing. The idea is to be in spaces together in person, not staring at our computers or phones. That's why our subscription package says 'no PDFs'.
Magdalena: The only online platform we really rely on is Signal, which is an encrypted messaging platform with mobile devices and desktop apps. Signal is where we host our exclusive content and chat room that we call 'Contraband', a custom coded expansion of Signal group-chats built upon the Whisper Systems encryption protocol. The end-to-end encryption aspect is the most important for me because it ensures that people's data isn't being mined and extracted and that users can conduct conversation, and be their fullest selves freely. If anything, I'd say the majority of online platforms are hurting literally all of us, and we're attempting to build something that can withstand the trends and ups and downs of platforms that come in and out of style, and are adherent to discriminatory policies and censorship.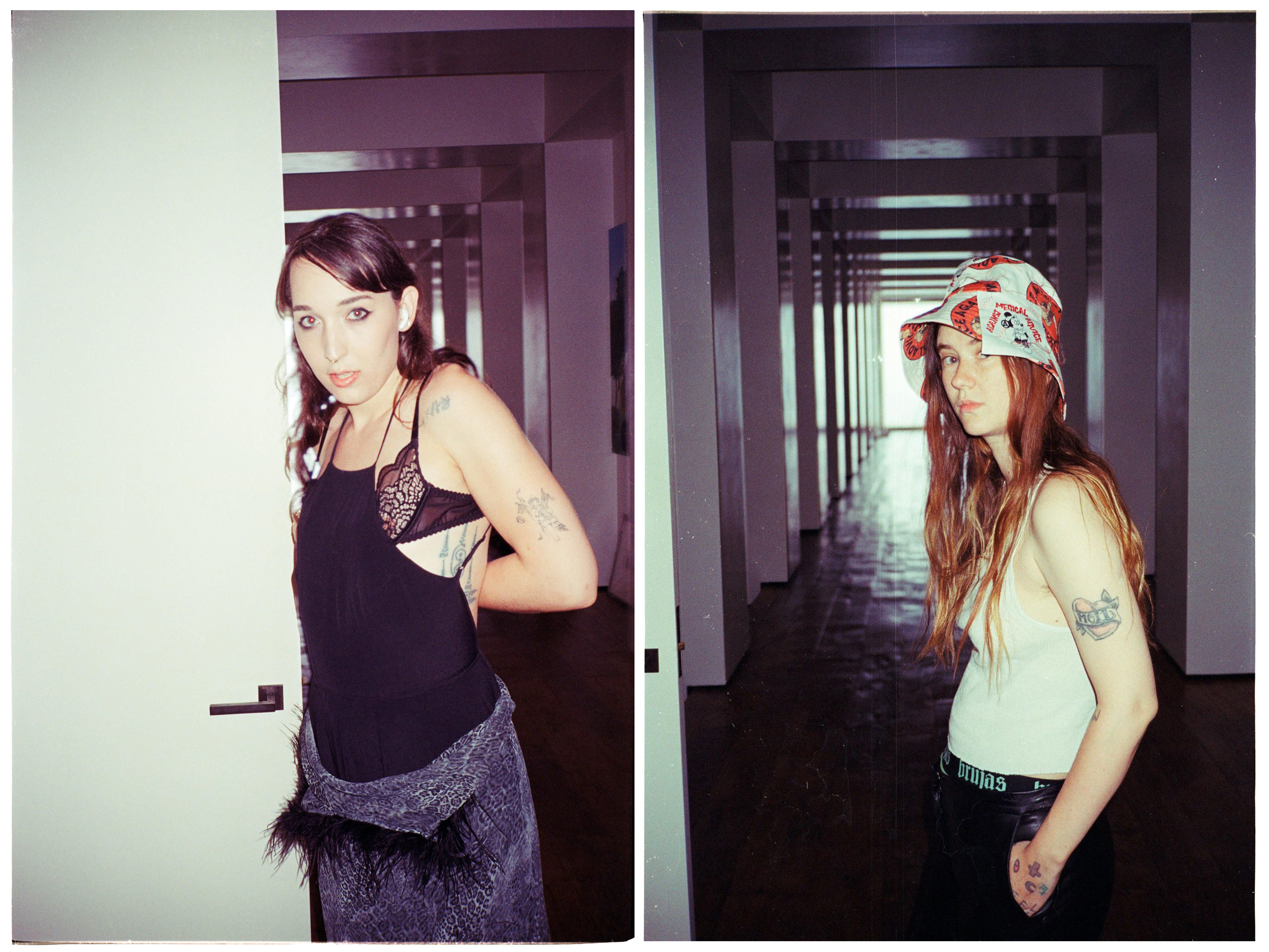 What return on investment can Dirty subscribers expect with Contraband, or Dirty-hosted parties?
Magdalena: The Contraband platform is beginning to prove itself as a very effective and novel solution to the failures of Instagram, and what Dirty has identified as a problematic transactional relationship between capital and culture. Within the contraband chat, people are known only by their chosen username, no phone numbers, no names, no censorship. Where else are you able to be in semi-anonymous conversation with pornstars, cultural giants, know-it-alls and tweakers? Contraband is beginning to create a space where people across all kinds of scenes, with all kinds of status, are brought together for interesting mutual conversation about our shared cultural lives without the toxic burdens of clout-chasing, who's-who'ing. Clout is not power. We are excited to continue working to scale this model up to larger and larger audiences. In this mode,l a big part of the revenue is subscriber-based versus stealing information from subscribers and targeting ads at them or filling articles with links to monetise web traffic.
The very first proto-Dirty party was a legendary and notorious sex party at the height of lockdown in 2020. Page 6 loved it, and so did our guests. Every party has just gotten bigger, and wilder, and we were excited to keep the momentum going. A Dirty subscription and access to Contraband guarantees you an invite to our parties, and all the events our peers are throwing. There is always something to do in New York, and we try to curate a continuous spread of events we know our members will love.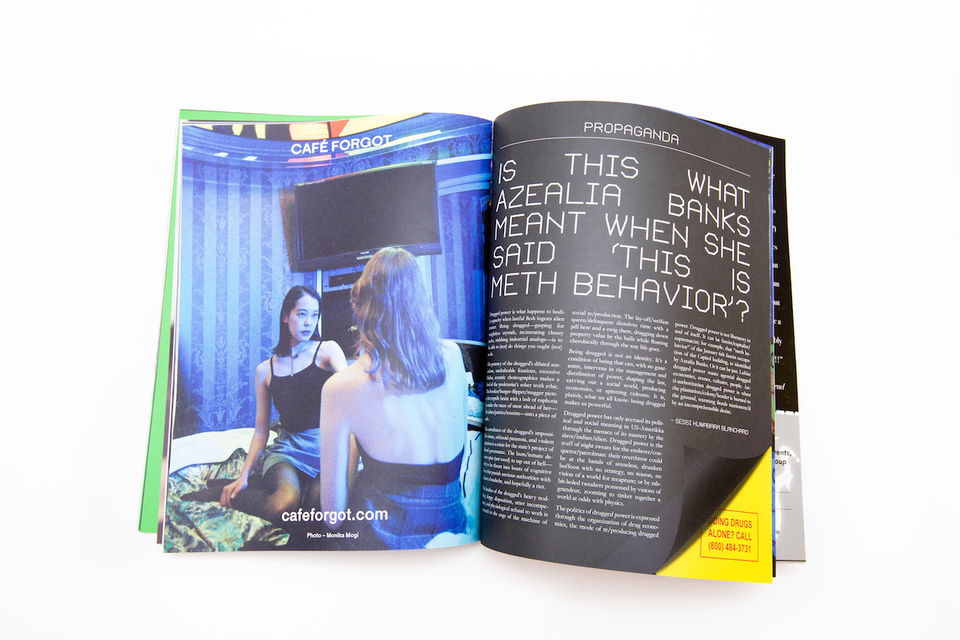 From a strictly content-perspective, what does Dirty bring to the table?
Ripley: The content of the magazine is really like nothing else because we recognise that we are living in the wake of SESTA/FOSTA [anti-sex worker laws that were passed in 2018] and intense online censorship that is stripping us and our friends of ways to make money, and also ways we express ourselves and our desire. The OnlyFans decision that was just announced, where they are banning pornography [they've since decided not to ban it after all] is a prime example and proves that our concept is needed. No matter how much censorship and criminalisation exists, desire cannot be contained or detained.
Magdalena: I mean, in the Foucaultian way, the restrictive is productive, and the attempts to curb and punish sex and drug use actually produces and drives demand. Our content uniquely communicates some key points: suck dick, carry Narcan, download Signal. Our content is thrilling, and thoughtful. Freak in the sheets, sweet in the streets. We want to communicate through aesthetics and sometimes irreverence that: no one should die because of lack of access to clean, safe supplies. No one should be criminalised for trying to survive. No one should have their personal information mined for profit or their privacy violated.
What do you believe traditional media is getting wrong about both online and print consumers?
Magdalena: Ha, we can't reveal all of our secrets!
In that case, what's the ultimate vision for, or manifestation of, Dirty?
Ripley: Make harm reduction the only way to do drugs for every generation to come.
Magdalena: A brick and mortar storefront. A hotel with a porn theatre in the basement. So many other things we can't say.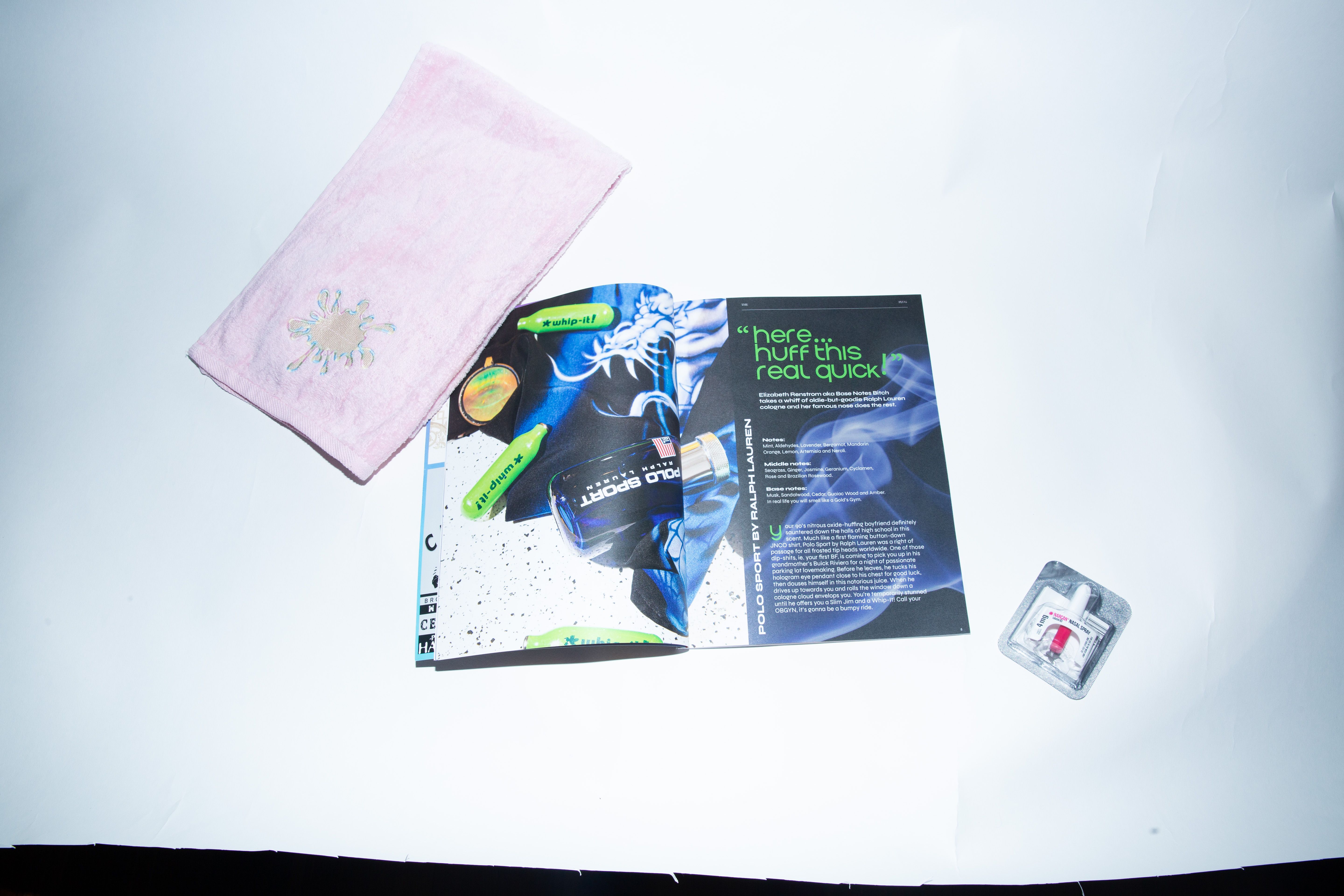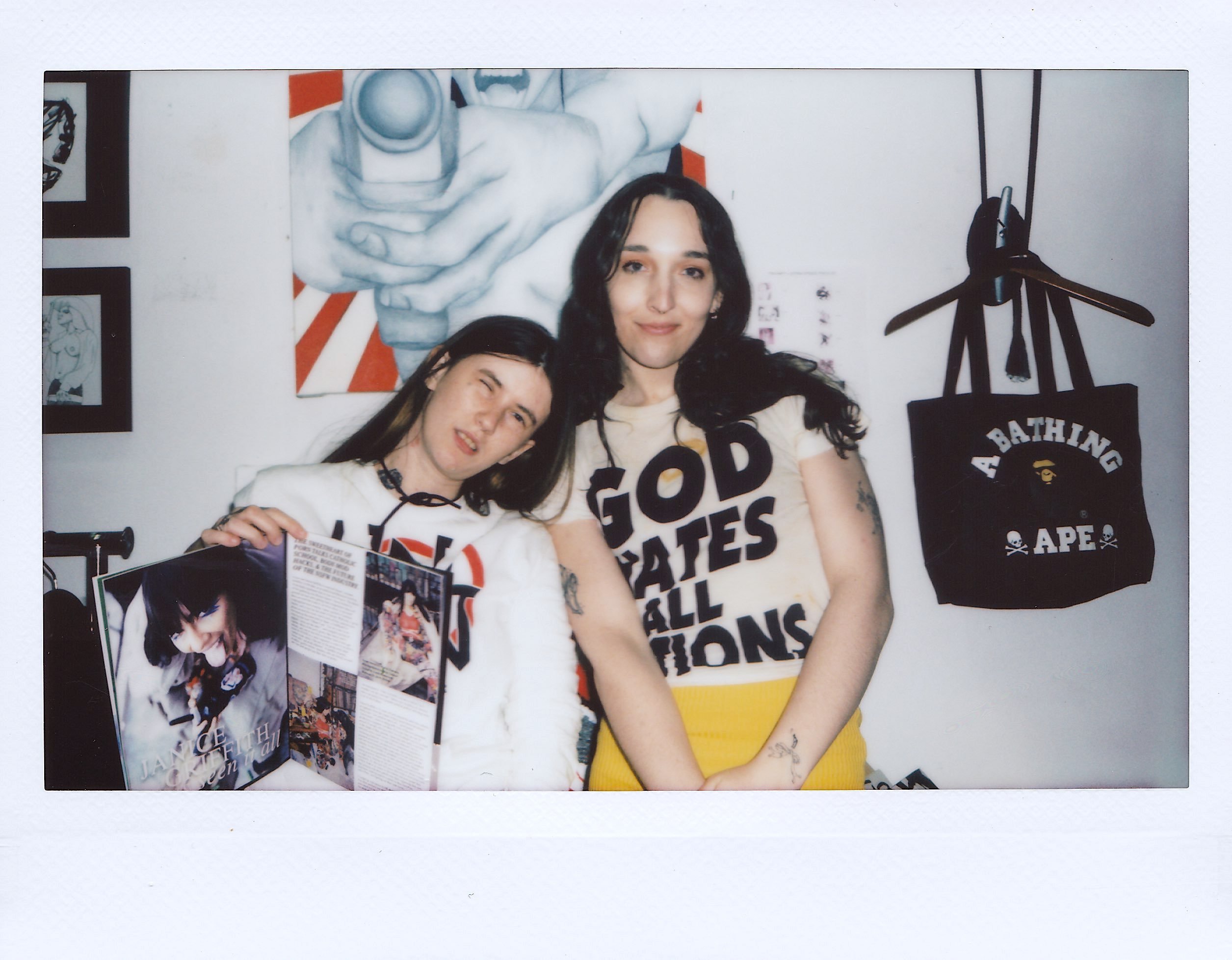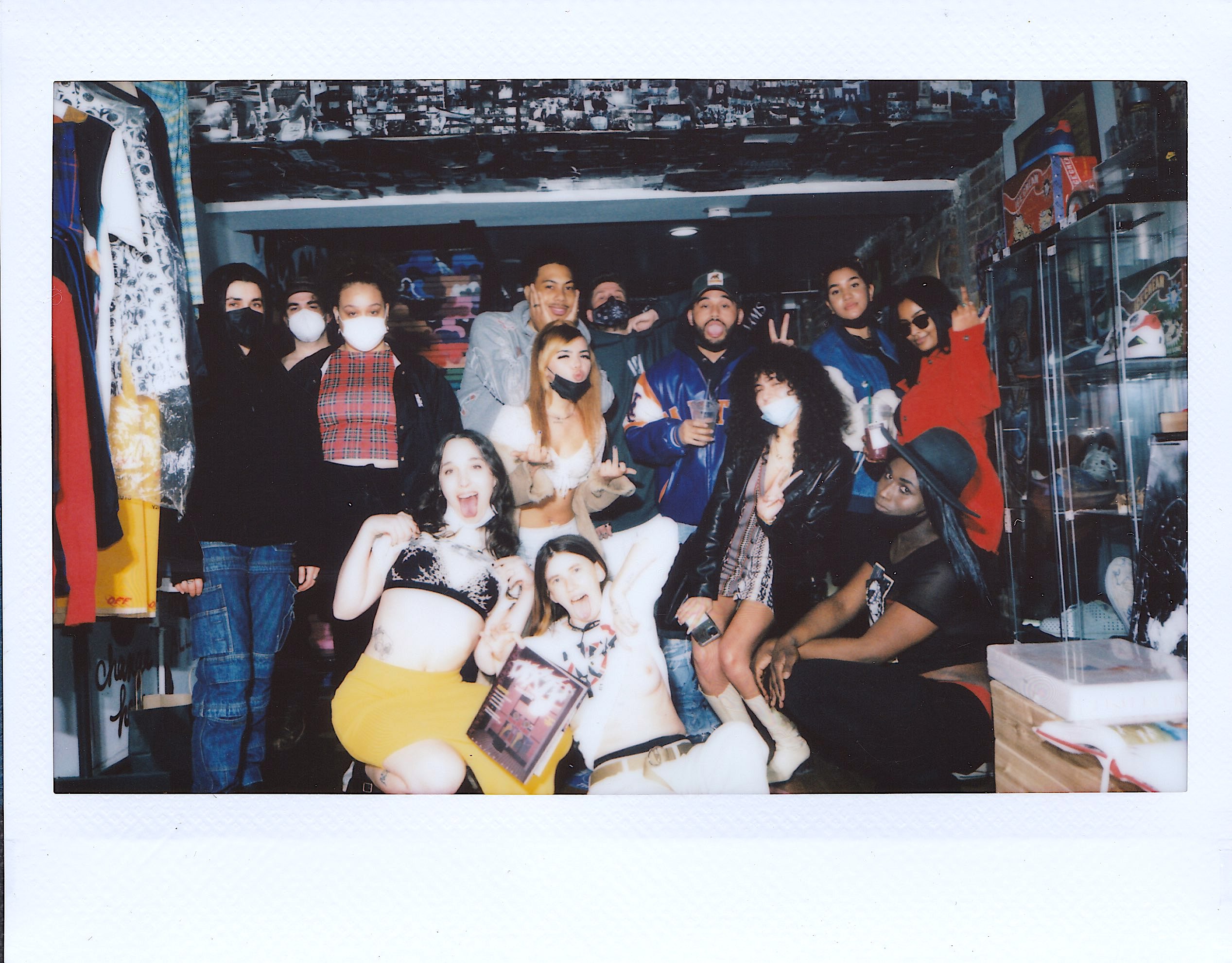 Dirty Magazine's 'Issue Two' release party will be held at Le Bain NYC, on August 26.
Tagged: