uggs are back! jeremy scott collabs with the 2000s cozycore icon
The people's designer came out as an Ugg fan while surfing in Waikiki.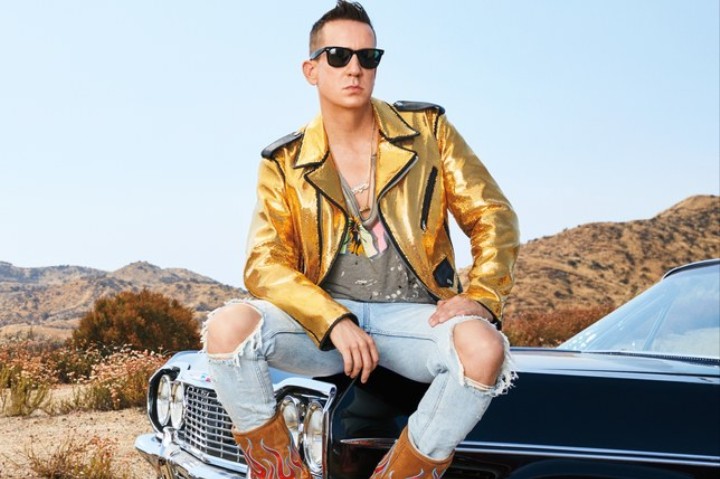 Jeremy Scott usando su colaboración con Ugg. Foto cortesía de Ugg.
Juicy Couture tracksuits. Von Dutch trucker hats. Paris Hilton. Given the recent revival of such iconic 2000s staples, it was only a matter of time before Uggs returned in a blaze of glory. And Jeremy Scott's new collaboration with the once-ubiquitous sheepskin boot of podiatrists' nightmares is straight fire, literally. The pop culture king has teamed up with Uggs on eight limited-edition styles, including one featuring Scott's signature hot-rod flames. There's also a psychedelic rhinestone boot that's been bedazzled from top to toe, and an almost-modest brown style with "Ugg Life" emblazoned in Old English Font.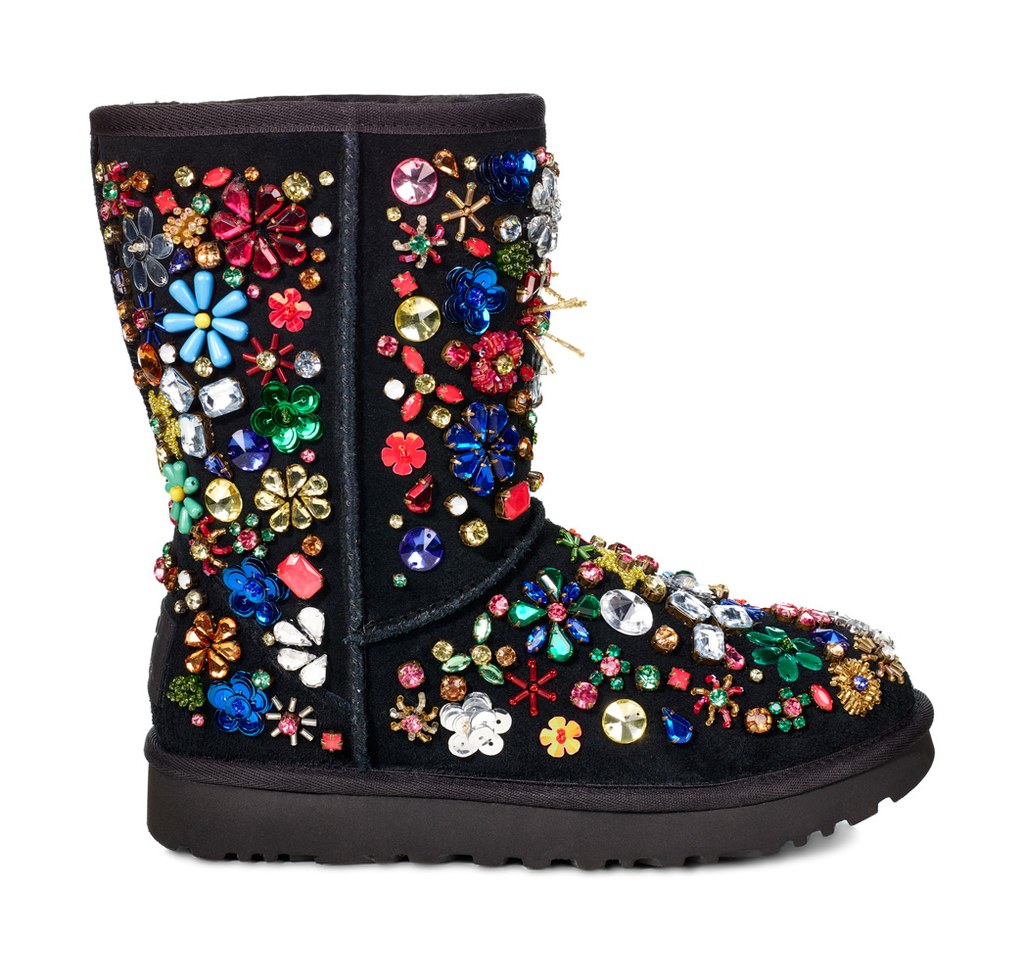 Scott reached out to the brand after coming out as an Ugg enthusiast while surfing in Hawaii. To his delight, Ugg already had him at the top of its of dream designer collaborators.
"I was an undercover Ugg fan," Scott told WWD. "They are so cozy and I love the way they look with pants and shorts," said Scott. "It's not known for men to wear them so much here even though they are surfer-dude footwear. After trying them on in Waikiki a couple years back, I found myself in the store at The Grove and I was like, 'I'm going to do this. I don't care what people say.'"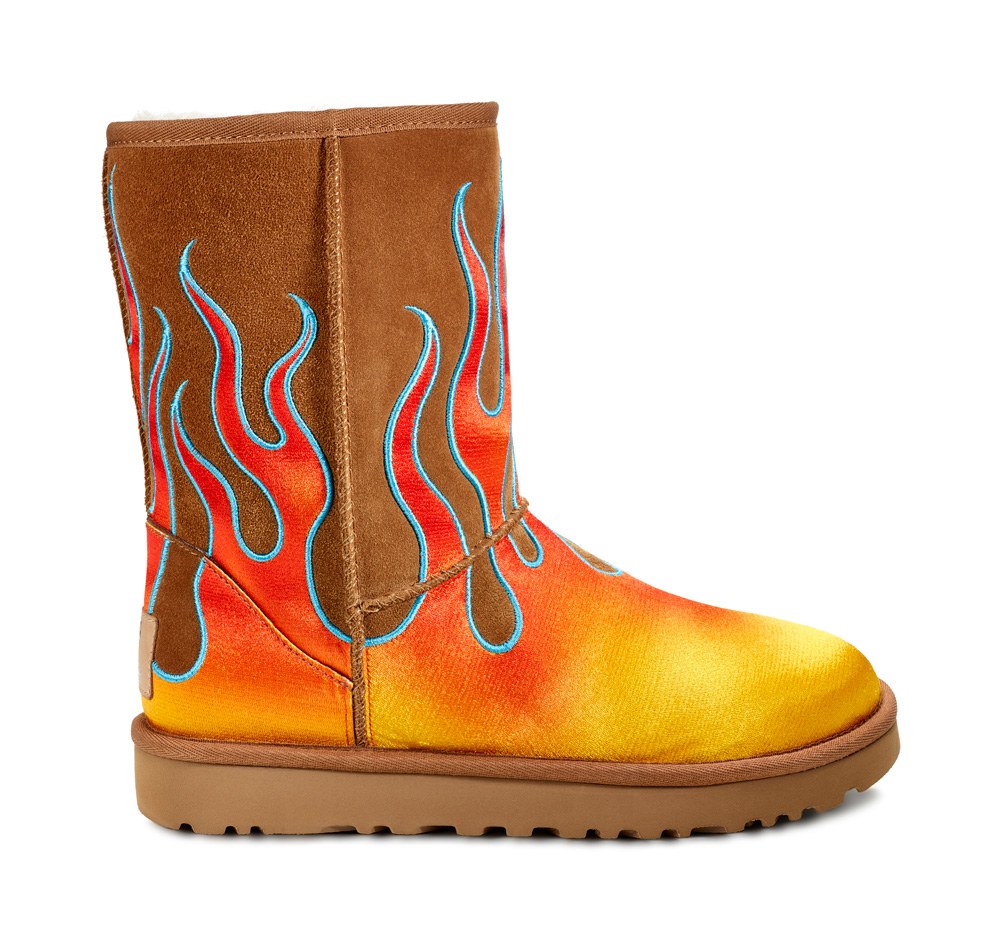 Scott, who was in his 20s when Hugh Grant sold a pair of self-customized Uggs for $600 in 2003, spoke of his nostalgia for the era, mentioning forever Ugg icon Britney Spears as a reference point for the Cali-ready collection. Moschino's main man has previously applied his unpretentious design sensibilities to partnerships with Candy Crush, Barbie, and the MTV Moonman. And while Ugg has recently linked up with Jimmy Choo and Alexa Chung, this is the first designer venture that covers women, men, kids, and babies.
The collaboration will retail from $90 to $1,195 when it hits shelves on September 13. Enjoy that air circulation now, because fall's about to get cozy AF.