lou dallas conjured a castle fantasy for spring/summer 18
With original prints by artist Will Sheldon and a Junglepussy cameo.
|
11 September 2017, 5:54pm
Photography Bobrowiec
"I imagined a sunflower field with a castle in the distance," explained Lou Dallas designer Raffaella Hanley, while thoughtfully twirling her hair with her hand. It made perfect sense: the clothes had seemed faintly, fantastically medieval. We were standing in the back room of Bridget Donahue gallery, her show venue, surrounded by models (including Junglepussy) in yellow ruched dresses, ruffled linen shirts with billowing sleeves, and gauzy stockings. Despite all the busyness and crush of makeup artists, it felt like being in an enchanted forest.
The RISD alum explained she'd imagined that "there were three tiers of people. There were people at the beginning of the field who are more innocent, then they're more wild and crazy in the middle, and at the end are the ones who are aspiring to be in the castle." That diverse cast of characters was reflected in the clothes.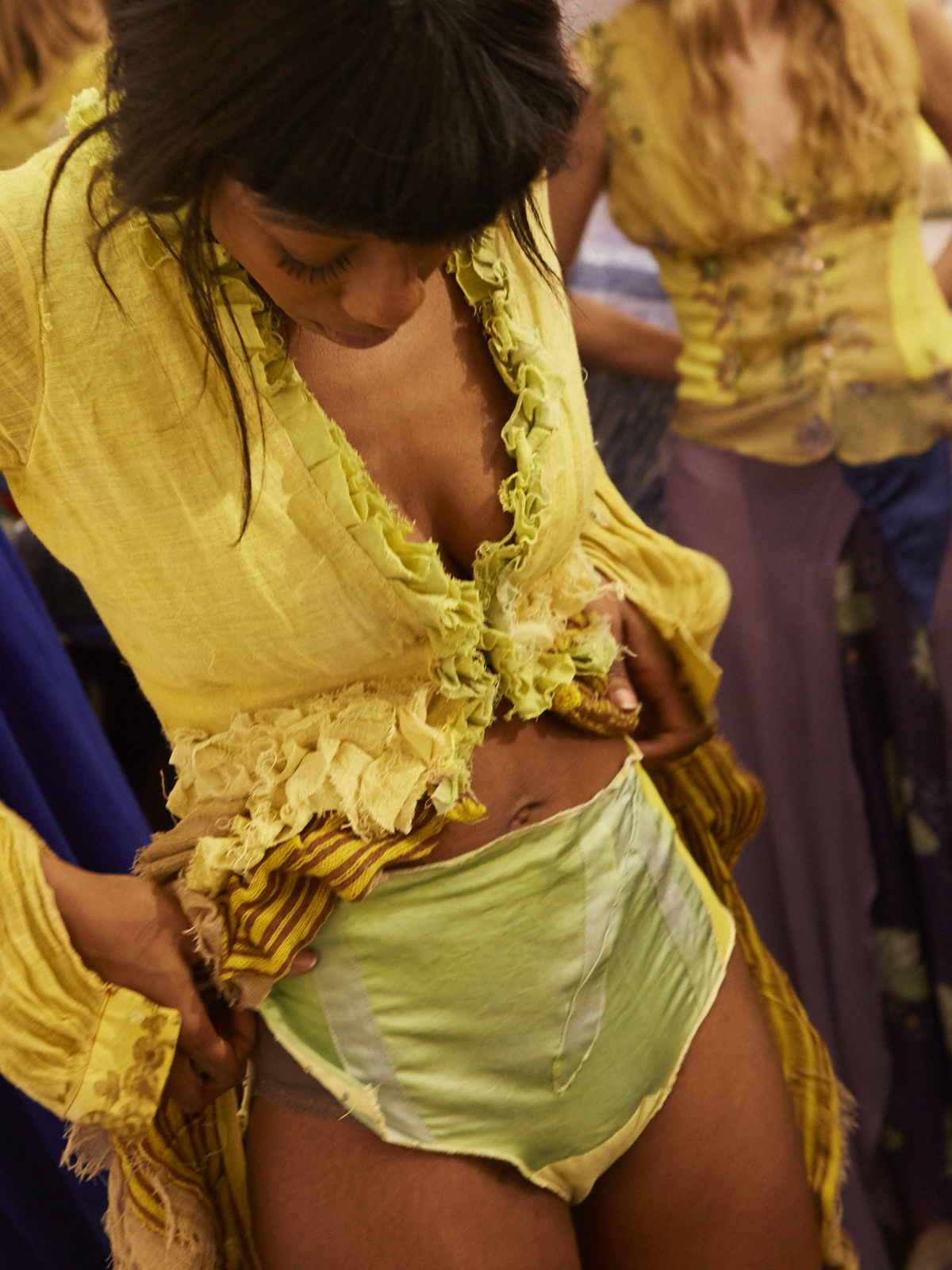 Raffaella uses mostly recycled and deadstock materials and hand-dyes and looms her fabrics, which always gives her pieces an otherworldly quality. But her spring collection showed an especially wide range of techniques and textures: near the beginning of the show was a buttermilk silk dress with unraveling smocking and little waves of knit, later came a crystal-trimmed denim garter belt trailing criss-crossed lacing. For the finale, musician Heather Golden (of Beau) and artist Alexandra Marzella walked like minstrel twins in ruffled brocade bloomers and patterned bolero jackets.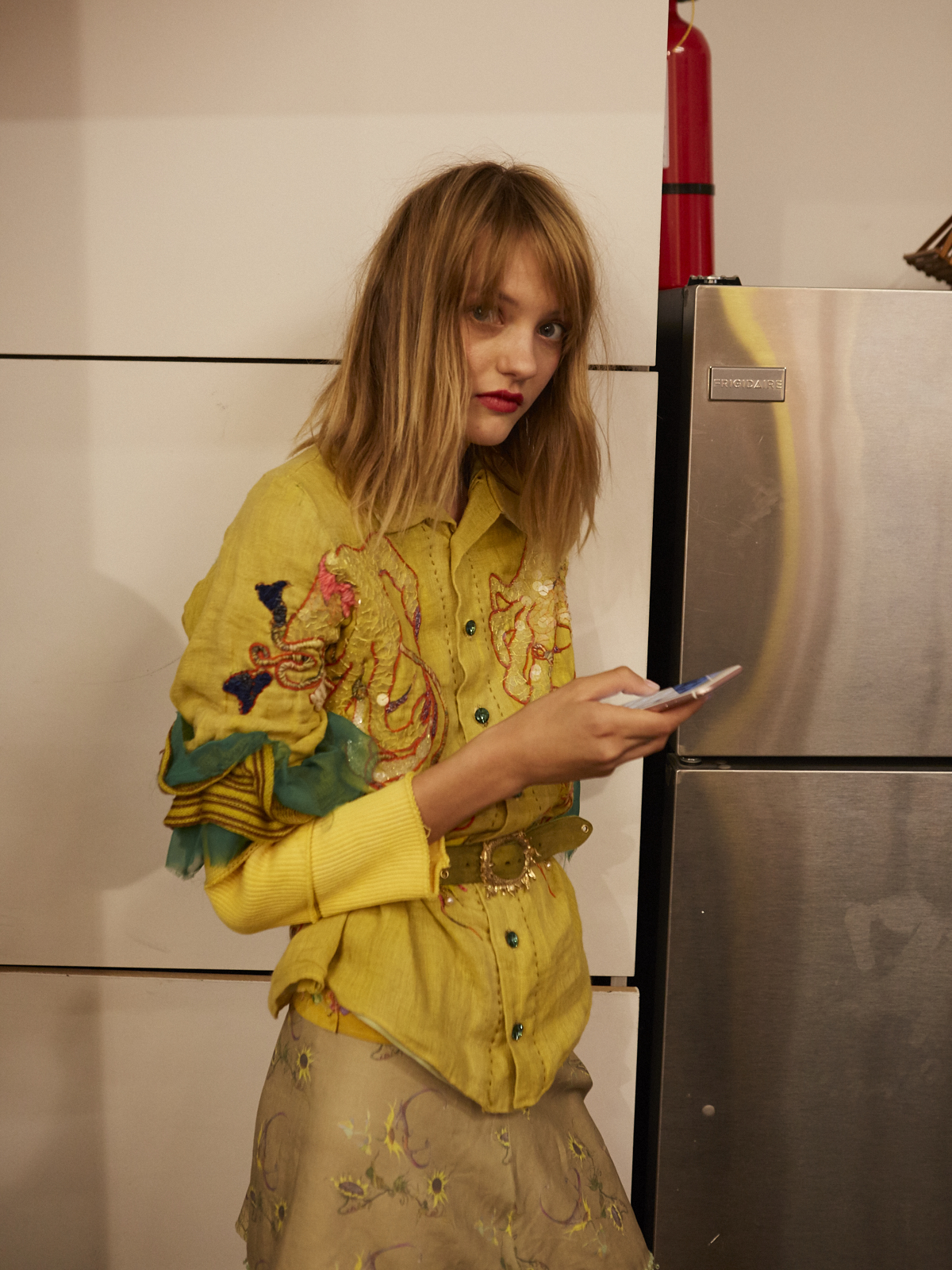 The designer also explained that she'd had Van Gogh on her mind (she worked with artist Will Sheldon to develop curling sunflower prints). The show program — a beautiful hand-drawn situation that looked part Ren Faire, part Grateful Dead — included a quote by Van Gogh about how he "played hell somewhat" with the colors found in nature. There was a George Bernard Shaw line, too, about the power of imagination. Hanley's clothes took both of those prompts: elaborating wildly on natural phenomena to create something out of this world.