dapper dan is collaborating with gucci (and reopening his harlem atelier)
Turns out Daniel Day and Alessandro Michele are pretty tight.
|
11 September 2017, 3:19pm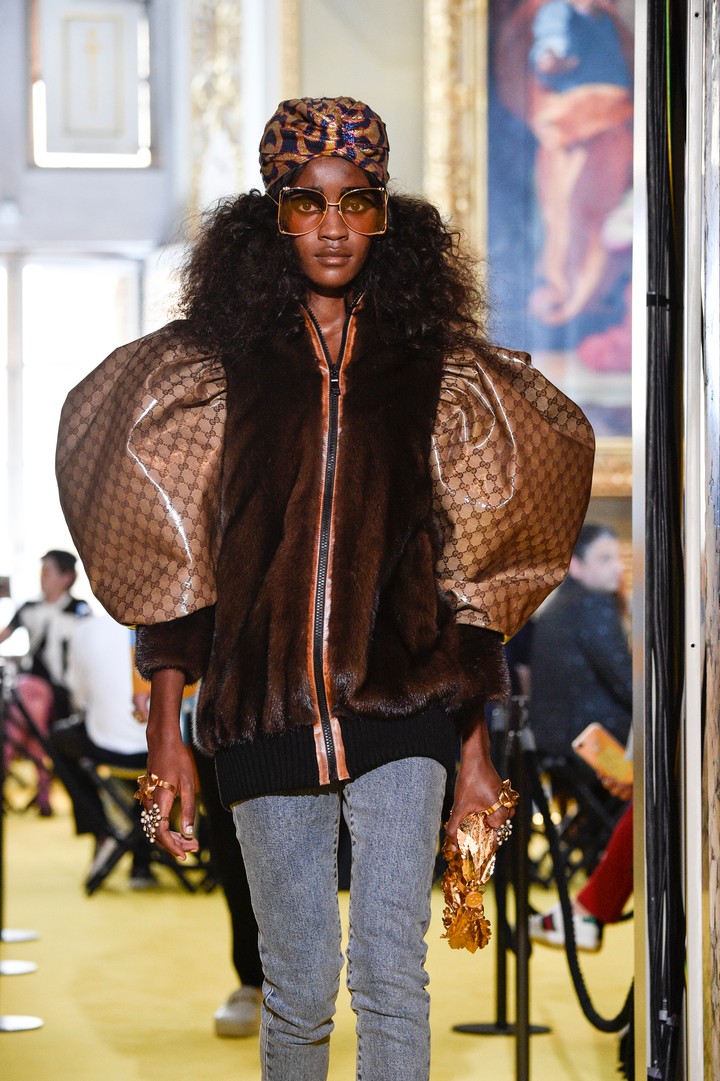 Gucci cruise 18, photography Pietro D'Aprano via Getty Images.
If you asked a few months ago who'd be the buzziest designer of 2017, the name Dapper Dan probably wouldn't have come up. The legendary 80s Harlem tailor — whose 24-hour boutique was shut down when New York Fashion Week stars Rihanna and Alexander Wang were still kids — was first thrust back into the spotlight when Alessandro Michele paid homage on Gucci's cruise 18 runway. Shortly after the ensuing internet outrage over cultural appropriation and copyright, Dapper Dan was named as one of the mentors for VFILES's spring/summer 18 show. Now the O.G. king of high-end bootlegs has announced what no one could have anticipated before last summer, let alone when lawsuits forced his doors closed in the early 90s: he's partnering with Gucci to reopen his Harlem atelier.
Speaking to the New York Times, Dapper Dan — a.k.a. Daniel Day — says the unexpected business collab came about when the Gucci team paid a visit to his Harlem brownstone a few months ago. "I was very surprised," he said, recalling the moment he learned of Gucci copying the Louis Vuitton puffer he created for Diane Dixon in 1989. "Everyone was. It was a wild moment." He remained quiet on the appropriation issue that was picked up by fans on Twitter and Instagram, but took up Michele's offer to supply those famous Gucci Gs for a collaborative capsule collection, and for a second-gen Dapper Dan studio for custom commissions. Day was also photographed in Harlem for the new Gucci men's tailoring campaign.
Day doesn't blame Gucci for initially failing to credit him as an inspiration. "The part about appropriation, Alessandro and I are part of two parallel universes," he said. "The magic that took place as a result of what he did was bringing these two parallel universes together. That opened a dialogue between us when we finally got in touch with each other. I found out how similar our experiences were, the way he grew up and the way I grew up, and how he was influenced by me. I was never apprehensive about what took place. The public was more up in arms than me."
Dapper Dan's by-appointment studio is expected to open by the end of this year, with the Gucci capsule collection arriving next spring. There are no details on what the latter will consist of — but we're praying for a fully Guccified Mercedes-Benz.