studio ghibli announced another new film
The Miyazaki family is rolling up its sleeves and getting to work.
|
30 November 2017, 9:13pm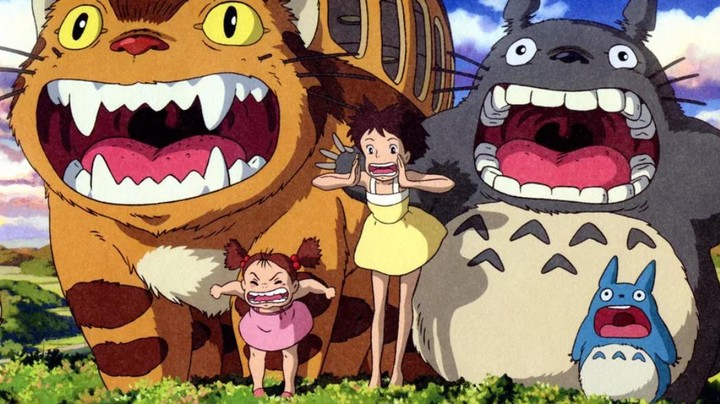 Still via YouTube
It looks like Studio Ghibli is about to enter a creative renaissance. In addition to Hayao Miyazaki's highly anticipated comeback film, How Do You Live, his son, Goro Miyazaki, is directing a new anime movie, the studio announced today.
The exciting news comes from longtime Studio Ghibli producer Toshio Suzuki. "Ghibli will keep making films," Suzuki said, discrediting persisting rumors that the studio would no longer produce feature-length films after Miyazaki retired in 2013. "That is the true path for Ghibli. Continuing on is all we can do; until the day we are unable to do so. That is what I have resolved to do," Suzuki asserted.
Goro is working on a feature-length film in computer-generated (as opposed to hand-drawn) animation, illustrating the studio's increasing use of the medium. In 2016, Hayao created his first short in years using CG (although How Do You Live is expected to be completely hand-drawn.) And earlier this year, Goro released the CG animated series Ronia the Robber's Daughter on Amazon Video.
Suzuki also teased new details about the elder Miyazaki's work-in-progress. How Do You Live will be a fantasy film, Suzuki revealed, containing adventure elements similar to Miyazaki's Castle in the Sky and Spirited Away. "The content of the film is very different from what you'd expect from the title," Suzuki elaborated. "It's a grand fantasy. Looking at the storyboards, I could easily understand why he changed his mind about retiring."
Suzuki did not discuss any further details about the younger Miyazaki's mysterious new project, but it would be wonderful if Ronia received a feature-length expansion. Either way, we're sure the film will be an enthralling otherworldly experience.