CSM MA 2018 Show. Photography Asia Werbel
9 ways to survive your first term at fashion college
Take this journey one fashion-forward step at a time.
|
14 September 2018, 7:00am
CSM MA 2018 Show. Photography Asia Werbel
After securing a place on the fashion course of your dreams, the reality can sometimes feel more complex than you initially expected as you navigate the social, financial and academic demands of university life. With this in mind, i-D has curated some handy tips to ensure your first term at fashion college is a good 'un.
1. Be friendly...
So basic, but so important. No matter how fabulously fierce your look is for your first day, this is not The Devil Wears Prada and nobody will want to be your future bezzy if you're throwing shade all over the place. That kind of hissy fashion college behaviour went out of style back in the 80s, hun.
2. Don't blow all your dosh down at Dover Street Market…
The temptation to think of your student loan as a lump of lovely cash for a wild shopping spree should be avoided at all costs. Legendary tales abound -- particularly at some of the London-based fashion colleges -- involving students who on day one blew an entire term's worth of money on an undeniably amazing coat/jacket/dress/pair of boots/whatever -- from Comme des Garcons/Rick Owens/Raf Simons/Prada etc -- only to then spend the next eight weeks living solely on tinned Tesco Everyday Value spaghetti hoops and kipping on a friend's kitchen floor, having been evicted from their former room in a shared flat due to non-payment of rent.
3. Get thrifty…
Talking of Tesco, unless you are from a wealthy family who can bankroll your fashion education, you will almost certainly need to familiarise yourself with the 'reduced to clear' section of the local supermarket, particularly so towards the end of term when money is running perilously low. Hence, it is not uncommon to see a scrum of amazingly stylish fashion students in the supermarket aisles, dramatically redefining contemporary notions of glamour as they fight over a 'Was £2,40, Now £1.37' bag of just-about-to-go-off potatoes.
4. Embrace the eclectic mix...
Fashion is an international language, innit? And UK fashion courses attract increasing numbers of wildly diverse and talented students from far-flung locations all around the globe. So, cast aside your provincial past, 'cos you'll be rubbing shoulders with all sorts of exciting peeps you ain't never met before: classmates might include a Moscow-born Balenciaga-clad heiress so wealthy that she has her own bodyguard; a Korean transfixed by Gucci and Noughties-era Britney Spears; a grunge-loving lad from Nigeria obsessed with vintage Margiela; a 47-year-old Rick Owens-lookalike mature student from Tokyo... and more.
4. Grades are not the be all and end all...
During your first year, your various college projects will be routinely assessed and graded -- but don't obsess about this. Obviously, it is heartwarming to receive a good grade for your latest melange of billowing chiffon and upcycled feather dusters. But the truly important thing here is to learn from your experiences, push yourself out of your creative comfort zone and keep developing your work to its absolute and most original best. That's much more meaningful than any grade. And that's why you came to college, right?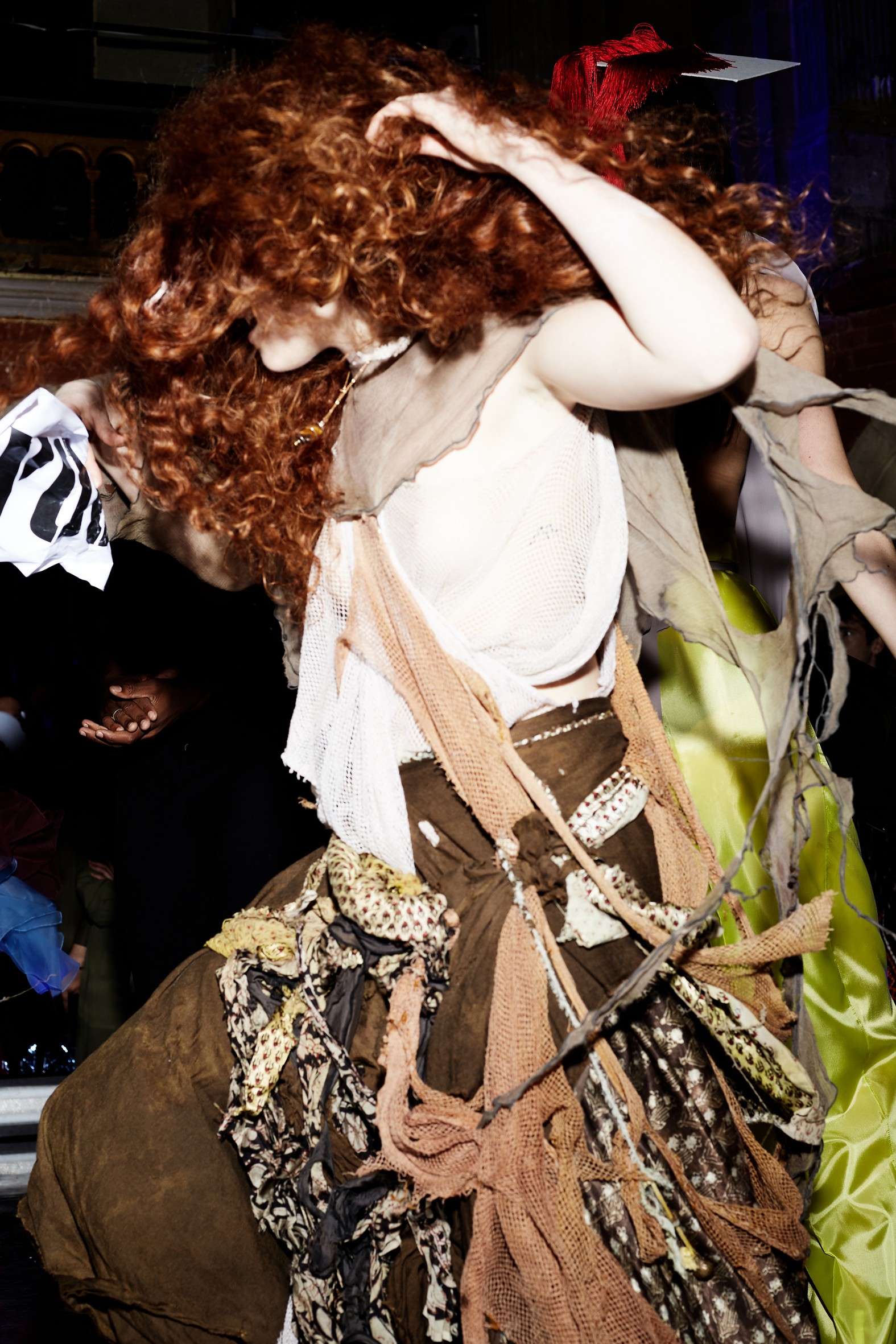 5. Stop texting during classes...
Nothing will incur the wrath of your tutors more so than your seemingly-surgical attachment to your iPhone. i-D can totally appreciate the urgent need to see a pic your friend Mirabelle has just shared with you (that one taken last Saturday night in the lavs of Dalston Superstore, where he's wearing an impromptu 'wig' made of loo roll, some glitter, and, er, not much else...). Alas, your tutor -- in the midst of lecturing about 18th century French corset design, or the demise of dad trainers from the pantheon of cool -- will just think you are a) not listening and b) incredibly rude. Switch the bloody thing off while in lessons and lectures, or risk being perceived as a disinterested flake.
6 Ask questions...
You haven't come to fashion college because you already know everything about fashion -- and no one would expect you to. From now on, think of your brain as a big sponge thirstily soaking up fountains of fashion info. So, if there's something you don't understand, or something you simply want to know more about, ask the appropriate tutor or lecturer to elaborate. They genuinely love sharing their expertise, so don't be shy.
7. Ask for help...
An array of different issues can negatively affect students during their first term -- from feeling homesick, to worrying about work, financial problems, or struggling with depression and anxiety, eating disorders and self-harming. Being creative and sometimes-temperamental types, fashion students can be prone to any of the above. Don't suffer in silence though: if your friends can't sufficiently help, you can talk to your tutors about this -- or, if that just feels weird, access one of the college student counselling services, which will enable you to talk confidentially with a professional who has been trained to help and get you back on track.
8. Remember to play...
The huge financial costs incurred by undertaking a BA or MA these days makes it understandable that some students toil practically 'round the clock at college, in order to feel like they are truly getting their money's worth. Hard graft is commendable, but it's vital to have fun and stimulate the senses in other ways, too, unless you want to routinely be found crashed out over a sewing machine, or gain the rep of being an ultra-bore who only ever talks about work. Parties, clubs, galleries, museums, films, dates, telly, fashion shows, books, magazines, sport and exercise, will not only enable you to switch off from your working routine, but can also -- in ways which might not be immediately obvious -- provide sources of inspiration and ideas which you can subsequently feed into your fashion projects.
9. Live in the moment...
Stop fretting about what sort of job you might get after you eventually graduate, or angsting over whether or not you will become the next big fashion star running your very own label. Stop comparing your work to your peers' efforts. Stop fixating on getting a First. Stop feeling like you need to emulate the work of currently-popular big name designers. You are still only in the very early stages of your fashion education, after all. Be true to yourself and enjoy what's happening right now -- even if you're skint, tired and that 'experimental' jacket you've just made out of cashmere embroidered with cat litter has suddenly imploded. Take this journey one fashion forward step at a time.
James Anderson is an Associate Lecturer at Central Saint Martins.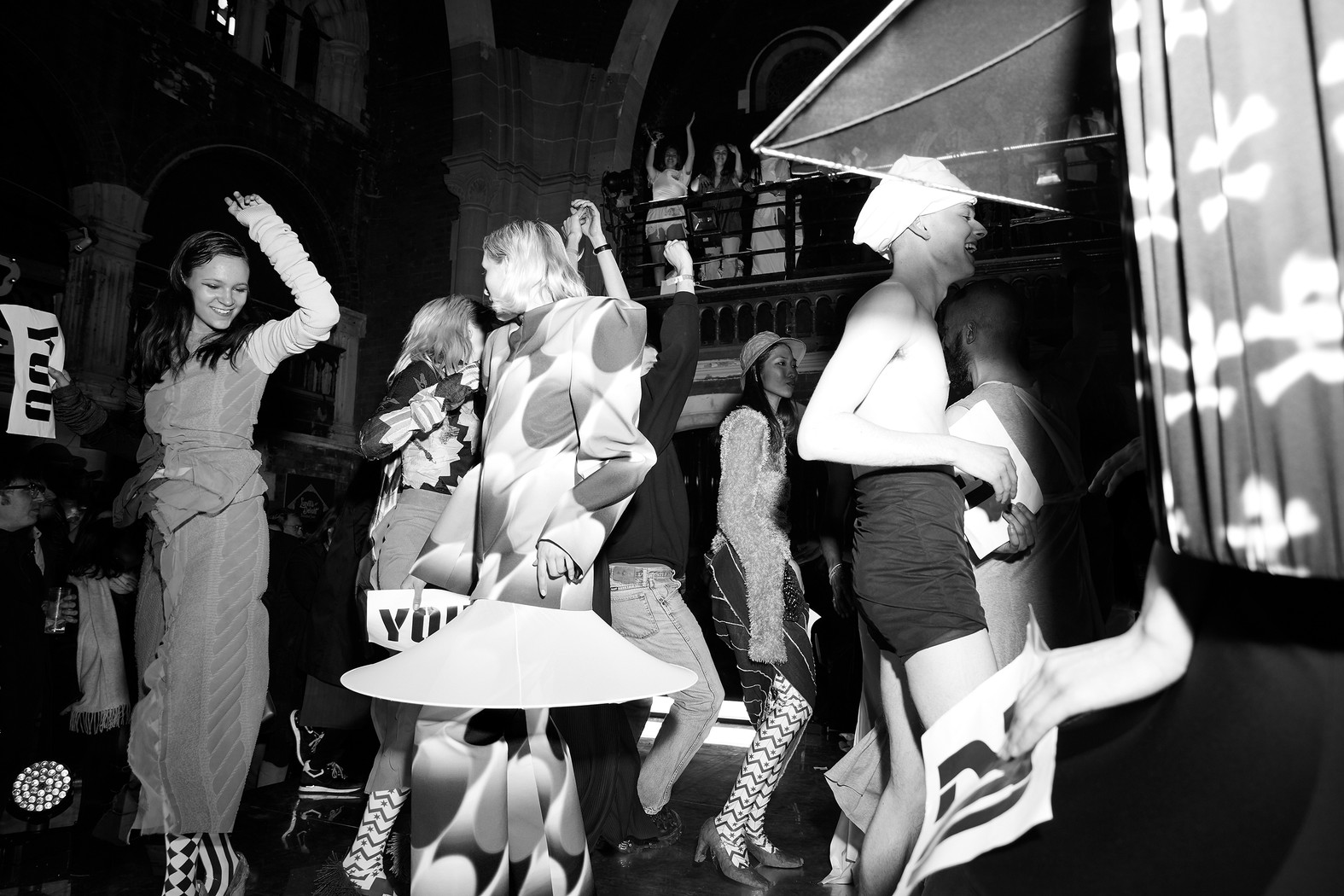 ---