'lizzie' shows us the erotic side of fussy edwardian fashion
The 2018 adaptation of Lizzie Borden's story is full of high-collared, buttoned-up dresses that would fit in on a Batsheva runway.
|
26 September 2018, 8:37pm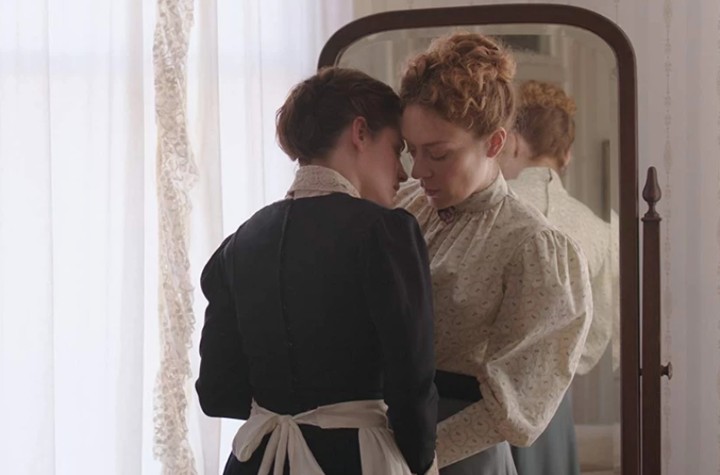 Image via IMDB.
This article originally appeared on GARAGE
Lizzie Borden lived with her parents in a small New England town until she killed them in 1892. In the new film adaptation of her story released this month, the bare bones of the Borden story promise to engage the current fascination with all things that are both true and criminal, but it's the involvement of Chloe Sevigny, who is always au courant, that makes the well-storied crime feel very of the moment.
Alongside Sevigny, Kristen Stewart plays Bridgette, Borden's Irish maid and secret lover. This take on Borden goes well beyond deranged daddy killer. Here, she is poised as a sort of feminist rebel in calico.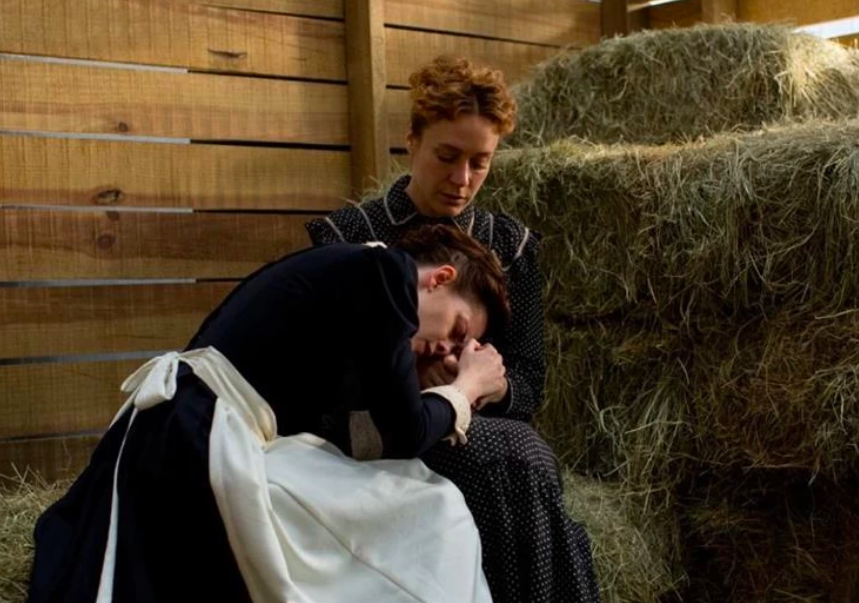 If the film's politics feel contemporary, its clothing is trendy. Lizzie's costume designer, Natalie O'Brien, told Fashionista about her commitment to accuracy: Sevigny, also the film's producer, hoped to use all authentic vintage costumes in the movie. "Like 1890s authentic vintage," O'Brien said, "and that's very difficult to maintain — and even to obtain — so we were definitely like little warriors hunting for every kind of piece."
Sevigny has been researching and working on Lizzie for the past decade, and was collecting nineteenth century dresses along the way. (One such dress makes its way into the film: a deep beige frock accented by black piping and printed with black polka dots that Lizzie wears when the police arrive at the Borden home and murder scene.) The Borden-era calicos and ruffles represented in the film resemble the currently beloved Batsheva dress, of which Sevigny is a devoted fan.
Of course, the costumes are desirable outside their runway trendiness: while watching the movie, I scrawled in my notes, "I covet that nightgown." In this nightgown — white, with a lace high collar buttoned by a pearl, and horizontal ruffles delicately shaping the bodice, which was sashed by a light blue ribbon — with her red, draping curls and lit only by candle, Sevigny appears like a fairy angel from an Alphonse Mucha painting. The visual pleasures of the period piece can produce personal flights of fantasy that extend beyond the satisfactions of a cultural trend piece.
Tagged: