nabil nayal shared powerful life lessons from elizabeth i
"Unleash your inner queen and be the best damn bitch you can be."
|
19 September 2018, 3:39pm
For his spring/summer 19 LFW-debut, the Syrian-born, London-based LVMH Prize-finalist Nabil Nayal became the first designer to host his presentation at the British Library on the official LFW schedule. Having recently completed his doctorate in Elizabethan dress, the emerging talent felt passionately about emphasising the importance of research in fashion education and practice. "I spent so much of my recent life inside this amazing space and it became a fantasy of mine to do this," he explained at the presentation. This spring/summer 19 collection represented more than just a season, this was a celebration of years of work.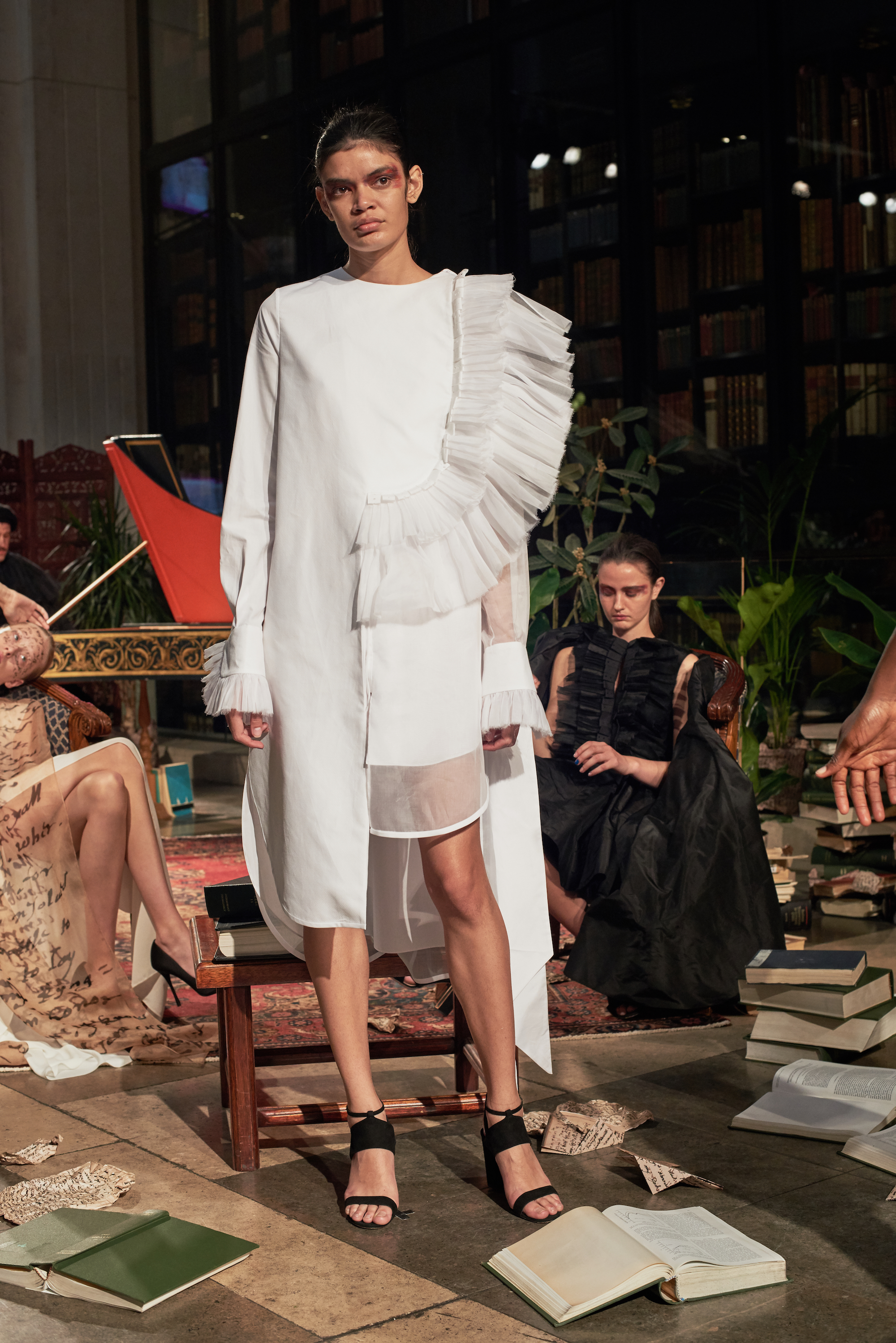 "It's been one of the hardest collections to date but it's also been the most fun," he added, "with the access to the archive I was like a kid at Christmas." The partnership also sees Nabil host a research masterclass for fashion design students at the British Library as part of a competition organised in collaboration with the BFC Colleges Council.
The spring/summer 19 research began with the famous Tilbury Speech, delivered by his ultimate muse, Queen Elizabeth I, ahead of the attempted invasion of England by the Spanish Armada in 1588. "Elizabeth is my queen and always will be," he proclaimed. "It was so important for me to remind people of this speech. It's the moment she revealed herself to be a strong, defiant woman who was going to overcome the obstacles she faced." The manuscript of the speech, part of the British Library's collection, informed much of this season's print story and was scribbled onto the models' faces too.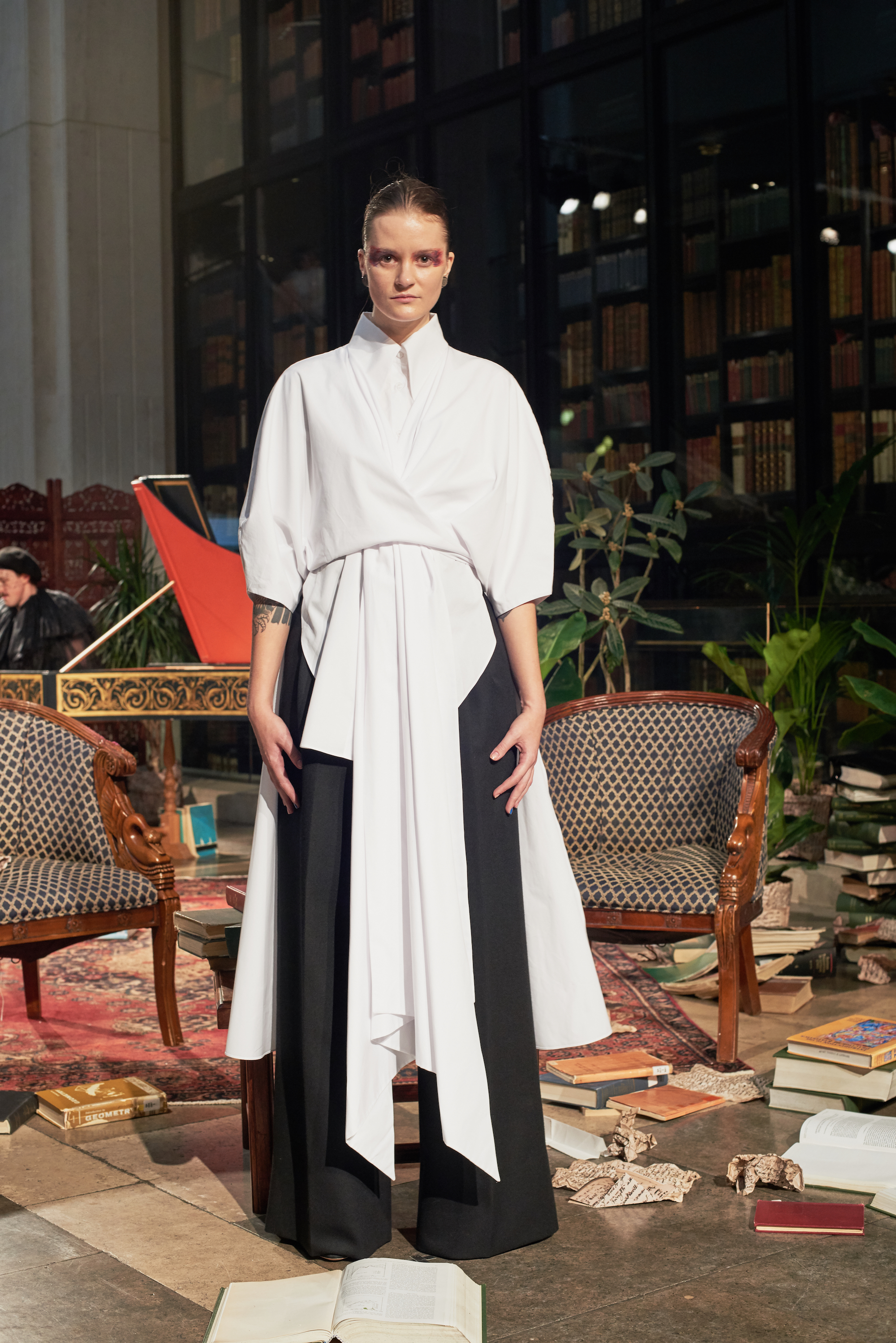 Nabil's love of the classic white shirt is further refined; the shirt-form offers a puritan backdrop that 'whitewashes' the complex hand-cut embellishments made of bonded poplins and marcella. Cape-like silhouettes are synched, heightening drama as dark taffetas erupt into skirts and sleeves. Modern sportswear silhouettes and cutting-edge technology are melded with Elizabethan codes of dress and fabrication techniques, and Nabil's designs thrill in the duality of old and new. Throughout, Queen Elizabeth I's strength and power live on symbolically, captured most dramatically through a breathtaking cloak that depicted her iconic speech, and Nabil's modern day Elizabeth, his sister Sarah, who looked over the presentation atop a staircase as her dress cascaded down the steps. So what are the life lessons women of 2018 can learn from Elizabeth I? "Do what you believe in, stand up for what you believe and be your true self," he explained. "Unleash your inner queen, go out there and be the best damn bitch you can be. Live your life!"