watch a deleted gay bar scene from 'love, simon'
Simon's first gay bar experience is perfectly awkward.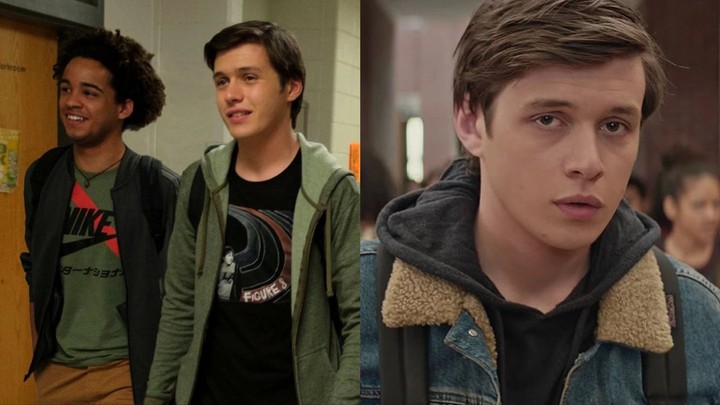 Images courtesy of 20th Century Fox
When Love Simon was released this year we finally got to see a classic high school romcom that centred on a gay character. Over the course of the film we feel every awkward, exciting and terrifying moment with Simon as he confronts his coming out and tries to track down his anonymous pen pal Blue. Now it's been revealed that there was even more of Simon's life as a newly openly gay teen that we didn't get to see.
Two deleted scenes from film have surfaced online showing supportive straight friend Nick dragging Simon to a gay bar for the first time. After some initial reluctance Simon eventually ends up inside the bar where he's feeling awkward to say the least. The nervous air around Simon is palpable and a surprisingly real trip down memory lane for anyone who knows that experience themselves. Things get interesting when another patron, played by openly gay actor Colton Haynes, asks Simon to dance. Unfortunately just as Simon's getting in to the swing of things he gets carded and booted out of the club for being a high schooler.
One of the film's writers, Isaac Aptaker, revealed earlier this year that the scene was cut because it didn't work with the film's momentum. He told the Hollywood Reporter, "It was this long sequence that took you out of the world we'd been in for this long... It messed up the pacing and the momentum of the movie, so we had to cut it." Similarly director Greg Berlanti has also spoken about cutting the scene, which he thought was "jumping the gun about what his experience was." And we tend to agree.
Check out the adorably awkward clips in full below: