Courtesy of Lillie Eiger.
director autumn de wilde reveals the witchcraft in florence's new video
Big God is a big mood. As are these behind the scenes photos.
Courtesy of Lillie Eiger.
Florence + the Machine are back with a big music video to go with their huge, haunting track Big God. Released today on YouTube, the video, directed by Autumn De Wilde and choreographed by Akram Khan and Florence Welch herself, features Flo floating in a black pool, flanked by a coven of dancers.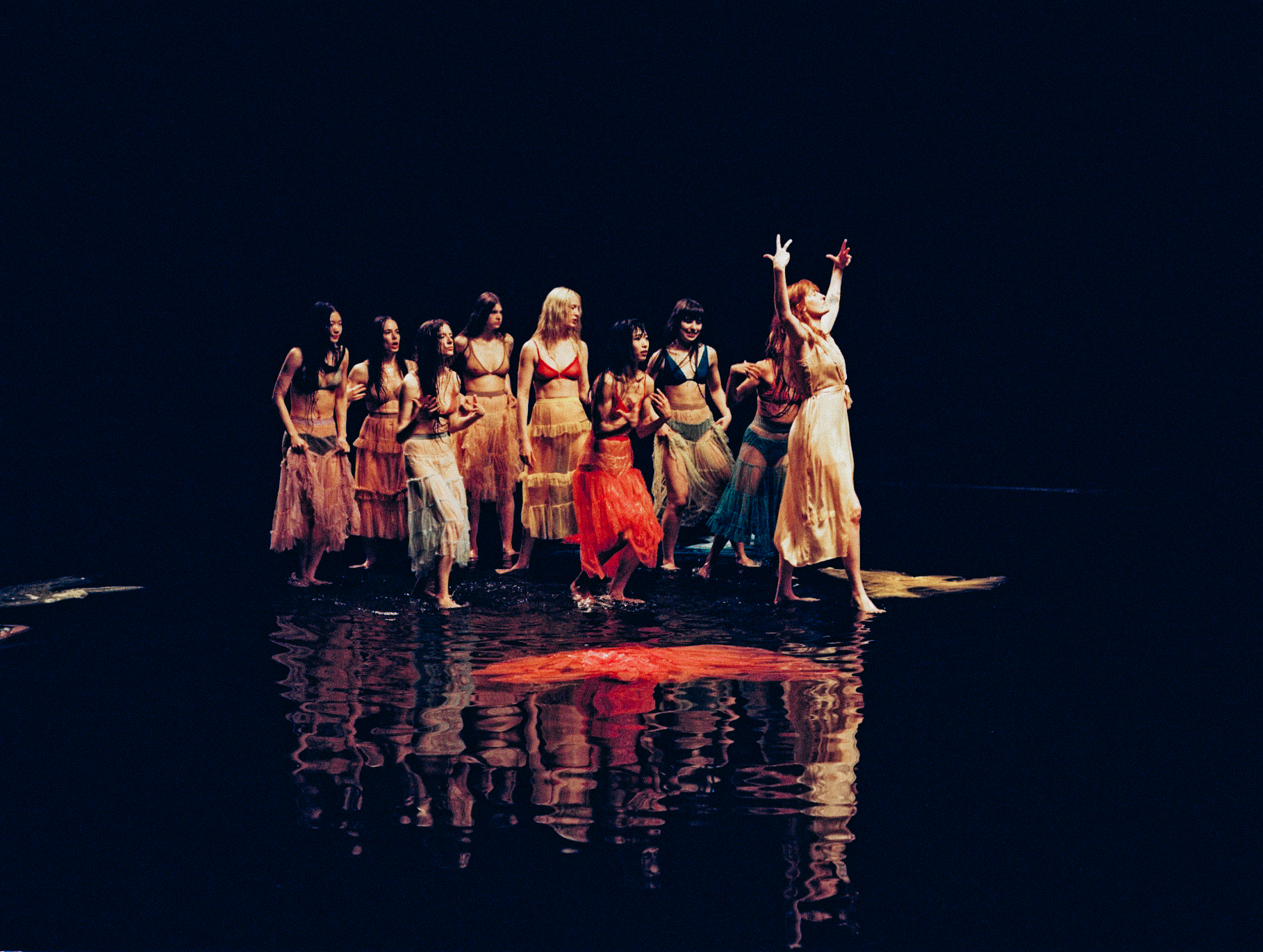 The ethereal video, full of interpretative dancing and lots of splashing around in pastel fabrics, was inspired by the feeling of pining, according to Autumn. Speaking to i-D, she explains: "It's about the power the darkness of longing can give you when you embrace your inner beast alone."
Embracing the idea of femininity as strength, the director captures Florence and her girl gang dancing in an open ocean, something she says was a difficult task. "The challenge came in how to transport the reflective pool into low-earth orbit, where we shot." The real challenge though, came in saying goodbye to the shoot at the end. "I miss Florence and my girl army something terrible," the director says. "She's electric. She enters a creative space with you and you start to believe fireworks were inspired by her.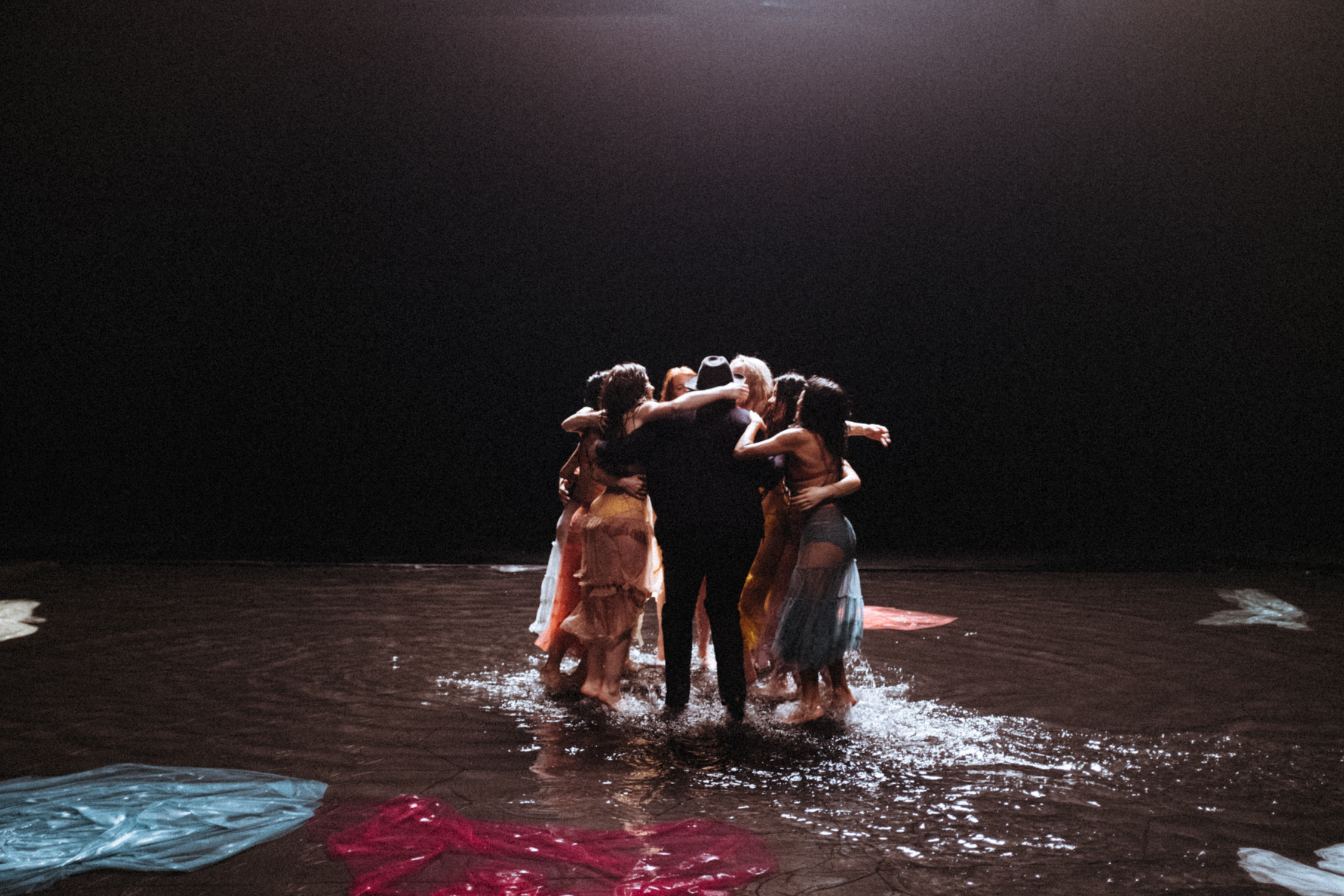 The dark video also plays on the imagery of witchcraft, something Autumn says was a deliberate choice. "Women who bond themselves together like this, and rise up together like this, are usually accused of being witches, so I wanted to explore that," she tells i-D. "I also wanted to create an abstraction of Florence as if every woman was a small piece of glass that had shattered inside her. Now they join her outside her body and fight with her, love with her, go to war with her."

"I thought maybe we were just going to keep dancing in outer space."
Watch the full video here: