Black Pride by Krystal Neuvill
navigating pride for the first time, as a young queer woman
From LA to Toronto to London.
Black Pride by Krystal Neuvill
This summer I made a commitment to myself to exist loudly and unapologetically as the queer baby girl that I am. The past couple of years have been dedicated to self-reflection and exploring what being queer means to me. I can put my hand on my heart and say that for the first time in a long time, I feel happy and confident within myself and my identity. So I thought, what better time than now to dedicate my summer 2018 to all that gay shit?
My baby girl mission this year took me to pride celebrations in Los Angeles, Toronto and London. Through social media, in particular Instagram, I have been able to connect with and build community with queer black women from across the world, which is what brought me to pride in LA and Toronto, as I'm lucky enough to have friends who reside in both places.
LA Pride was surreal, I felt like I was in a dream. One minute I was on the Piccadilly line heading to Heathrow Airport, and next thing I know I'm consensually sticking dollar bills into a drag queen's panties on the West Hollywood gay strip. The pride celebrations in LA were so huge I felt like Alice roaming through gay wonderland. But Toronto surprised me the most, the Caribbean influence was evident throughout the pride celebrations, from the club night Yes, Yes Y'all, which is Canada's largest queer Bashment night, to seeing a J'Ouvert float in the pride parade blasting out soca music. It felt like home.
While I was well and truly turnt up at pride, I was painfully aware of the extent to which corporations and businesses happily partake in performative allyship for the 'pink pound'; a term coined to describe the spending power of the LGBTQ+ community. All of the rainbows and glitter can easily make people forget that pride began as a protest started by trans women of colour who were fighting against police brutality, not as a celebration or party. So it was important for me to reconnect with this side of pride while on my adventures.
Events such as Dyke Day LA and the Dyke March in Toronto put the protest and activism back into pride. Dyke Day is an event for queer women, families, friends and allies, it's a massive picnic in the park, with stalls for grassroots organisations, community organisers and queer businesses to promote their work. Dyke March in Toronto is a politically charged, grassroots event, a protest celebrating the diversity of women and trans people in the LGBTQ+ community. I found myself on the streets of Toronto shouting "That's bullshit, get off it, pride is not for profit" alongside hundreds of people, and was warmed by the sense of community and fuelled by the collective sense of anger and frustration at the corporations for diluting the history and importance of pride.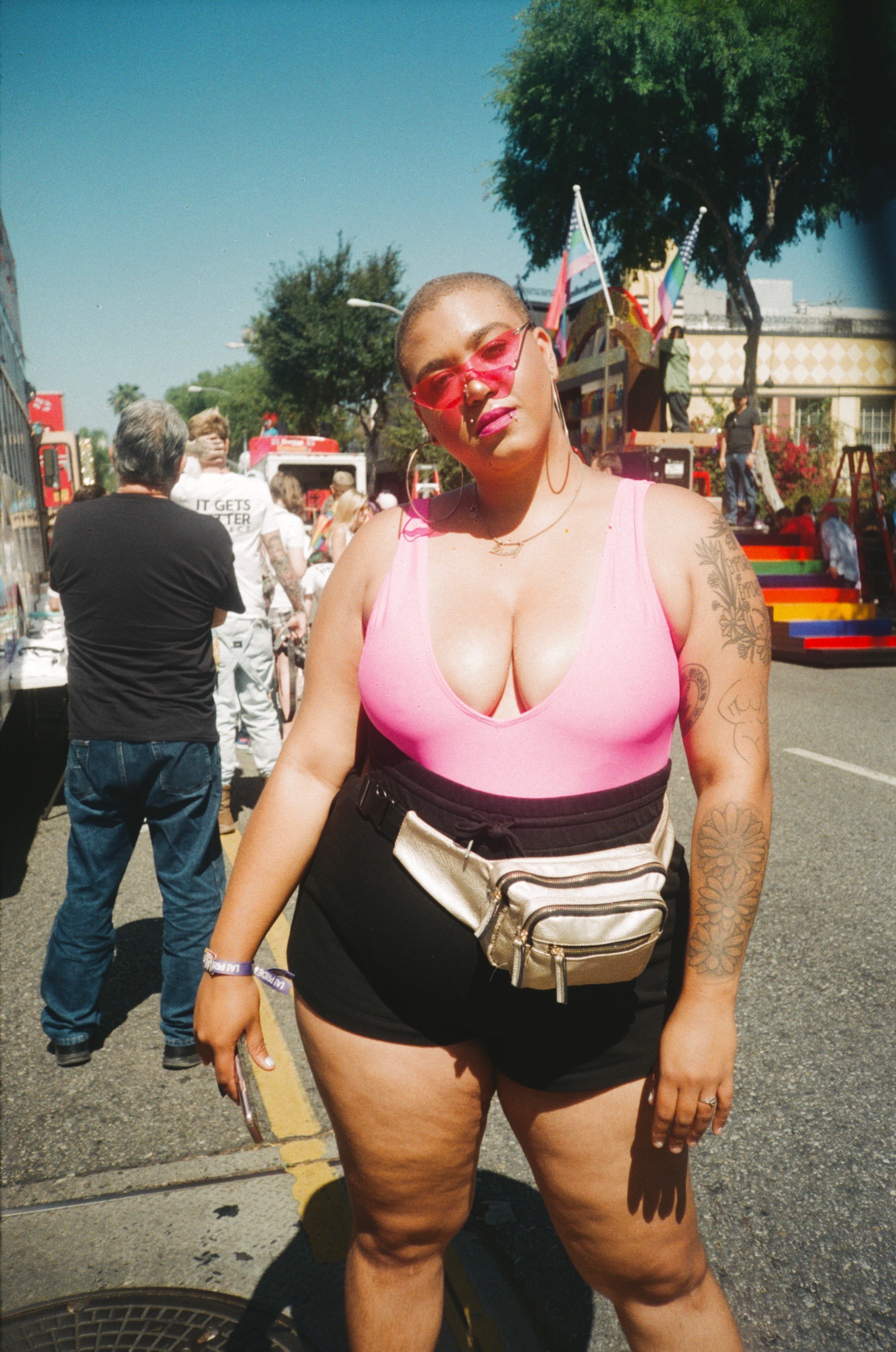 This leads me onto Pride in London, or rather, the pride that I do not recognise. It says a lot that I will travel 13 hours on a plane to LA to partake in the parade there, but I wouldn't travel 45 minutes on the Victoria line to go to the corporate joke that has become London pride. Stonewall made a huge statement this year by pulling out of London pride back in February after accusing the organisers of failing to represent people of colour. At this year's parade on Saturday, the march was hijacked by a group of transphobic lesbians. They took over the front of the parade, handing out anti-trans propaganda, while the police and Pride organisers allowing them to continue. Pride in London failed our trans siblings, failed our community, and they need to do better.
This is why I am so thankful for UK Black Pride, which takes place the day after Pride in London. It's not only a celebration of the Black and POC LGBTQ+ community, but an essential space that provides a platform for activists, community organisers and organisations alike, to remind us of the struggles we have faced and overcome as a community, but most importantly to recognise and remind us that there is still so much more for us to fight for. In the words of Audre Lorde, "I am not free while any woman is unfree, even when her shackles are very different from my own."
UK Black Pride brings together the shades of the diaspora, people young and old, and provides a platform for us to celebrate our culture, heritage and identity without feeling tokenised, alienated or like we don't belong. UK Black Pride is home, it's power and it is an indomitable movement led at the forefront by the inspirational Lady Phyll Opoku-Gyimah.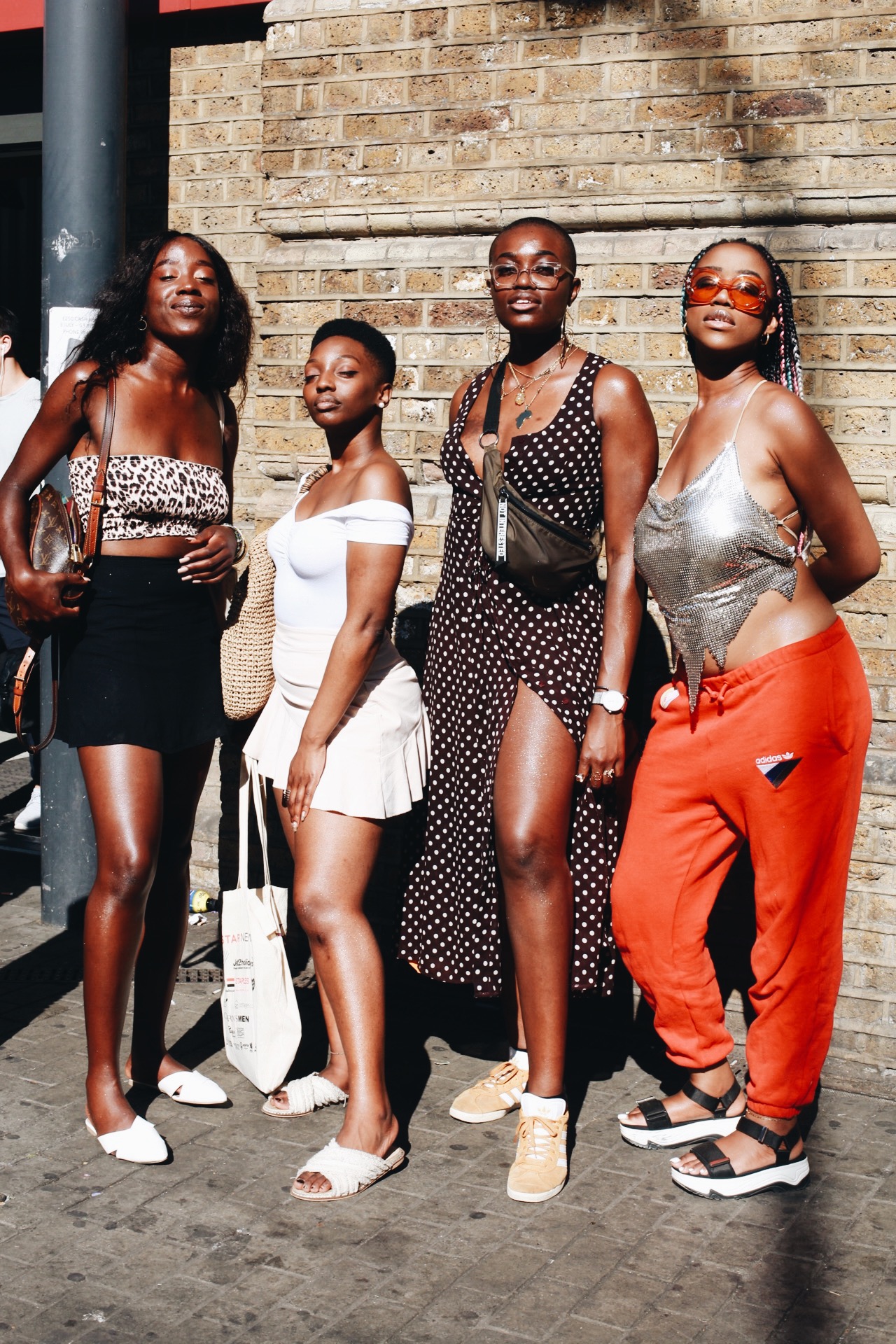 Don't just take my word for it, I asked a handful of people who attended UK Black Pride why it is so important to them:
Alexander, 26
"It felt like I belonged. When you're juggling multiple minority identities you spend so much of your time negotiating your place in the world, and the effort involved in that is exhausting, Phyll has created a space free of negotiation and free of judgement."
Laura, 29
"Black Pride gave me my whole life. It's so soul replenishing and affirming to be surrounded by black and brown queer people -- full of beauty, love and inclusivity, everything Pride should be."
Rachel, 17
"Initially I felt confused and terrified, it was my first time at a black pride event and as someone who's never had the joy of meeting another queer POC, I had no idea what to expect. As soon as the music started playing and I started meeting people, I felt at home and didn't want to leave."
Isaac, 25
"For the first time, I felt at home as a black queer man of West Indian descent. We were winning, jamming, yelling and encouraging each other while surrounded with love. It was beautiful, powerful and revolutionary… just living our best black LGBTQ+ lives."
Jason, 21
"What has struck me and warmed my heart most is seeing older black queer people, those who came before us and paved the way for the freedoms we enjoy now, celebrating and showing the youngsters how it's done."
Derrien, 26
"UK Black Pride allows me to remind myself that my existence and identity are valid. Mainstream queer spaces often leave me feeling othered and that I'm taking up space where I'm not wanted; UK Black Pride feels like my black, gay version of Christmas."
My baby girl mission has most definitely been completed, or rather, it's just started. This summer has been a celebration of self -- after all of the years I spent minimising myself, I have existed loudly and unapologetically, as the queer baby girl that I am. I am more inspired than ever to continue to push for representation of the black and POC LGBTQ+ community, but I've also been reminded to pay homage to those who came before me, those that have made it possible for me to exist loudly today. For we are, because they were.
HAPPY PRIDE BABY G'S.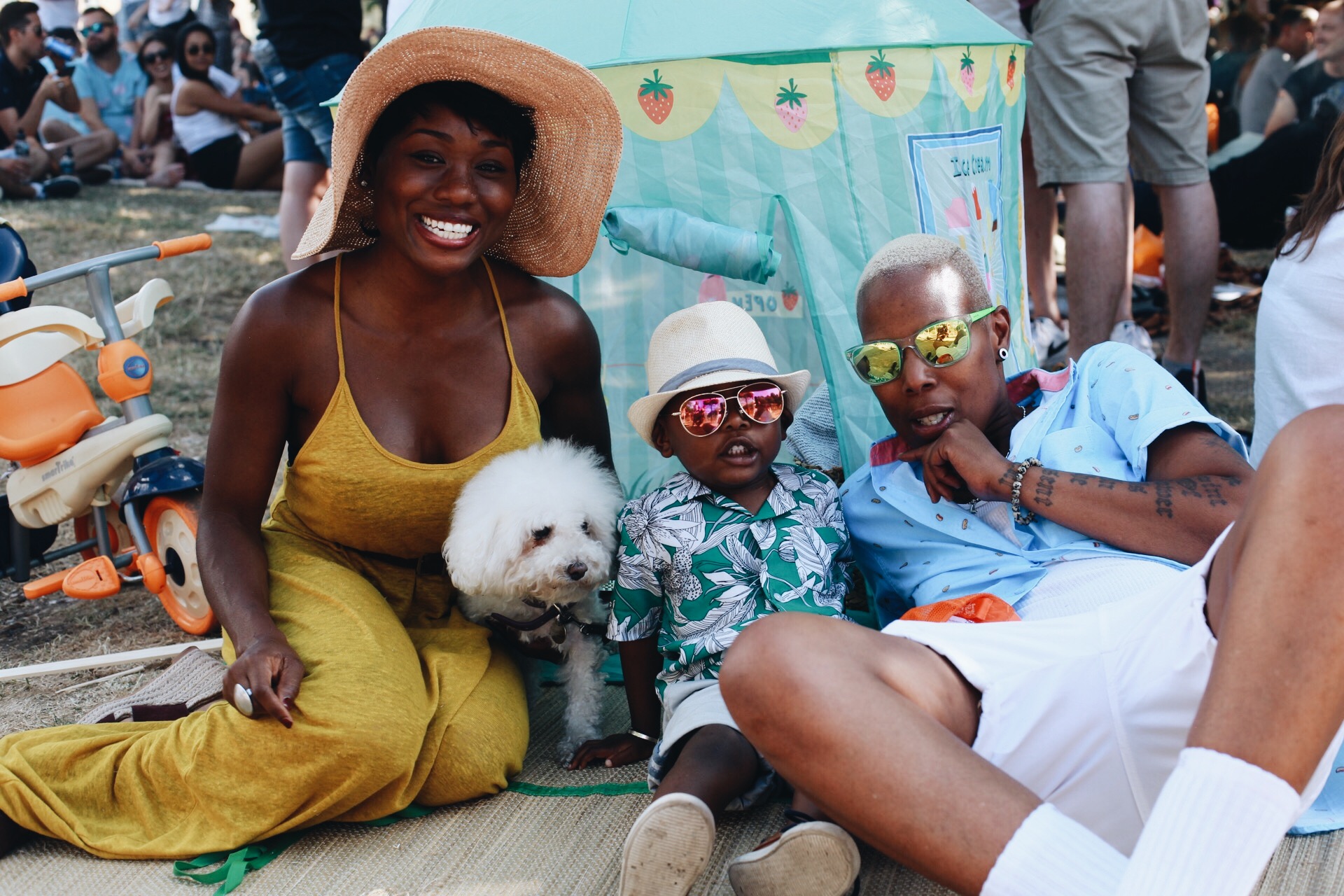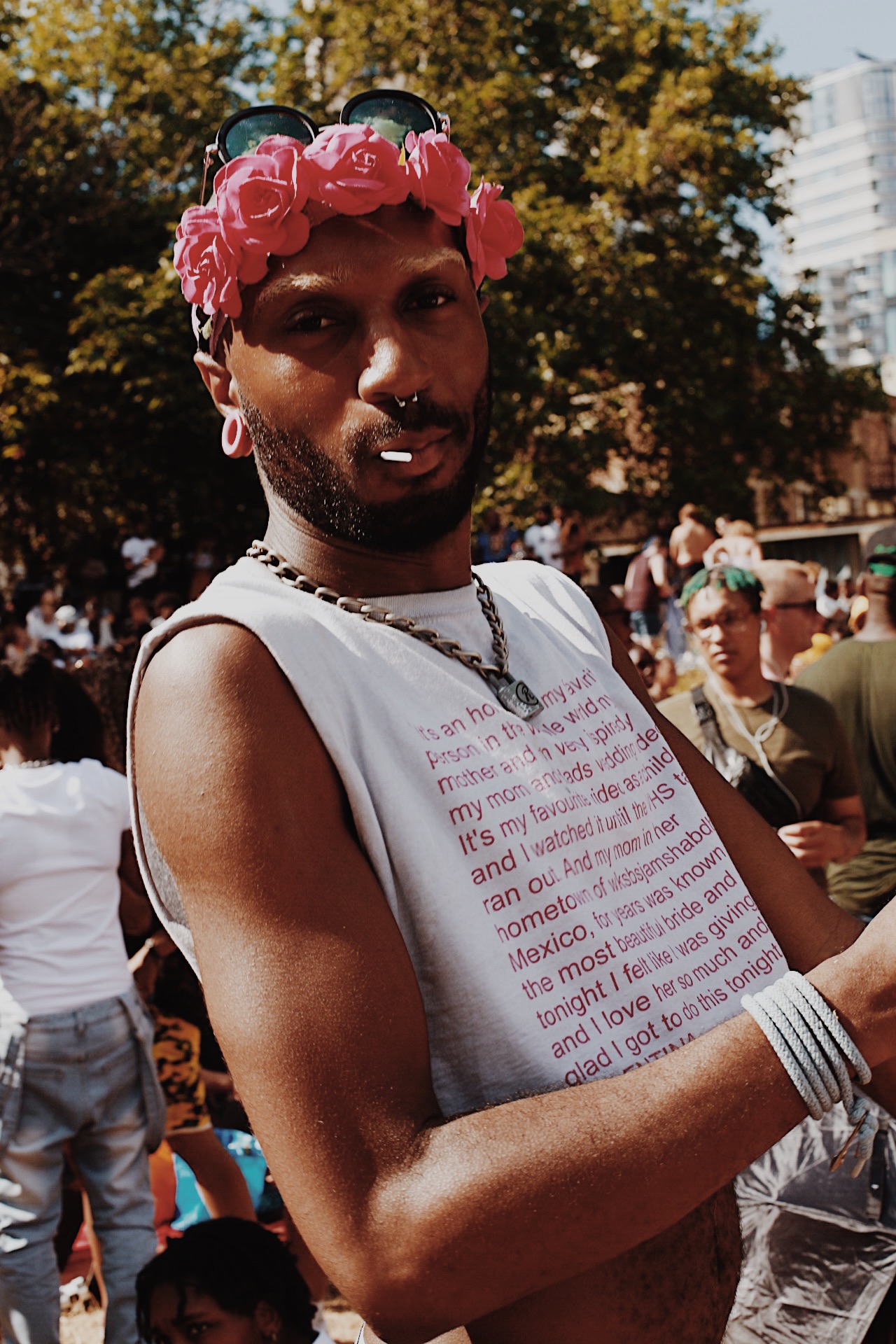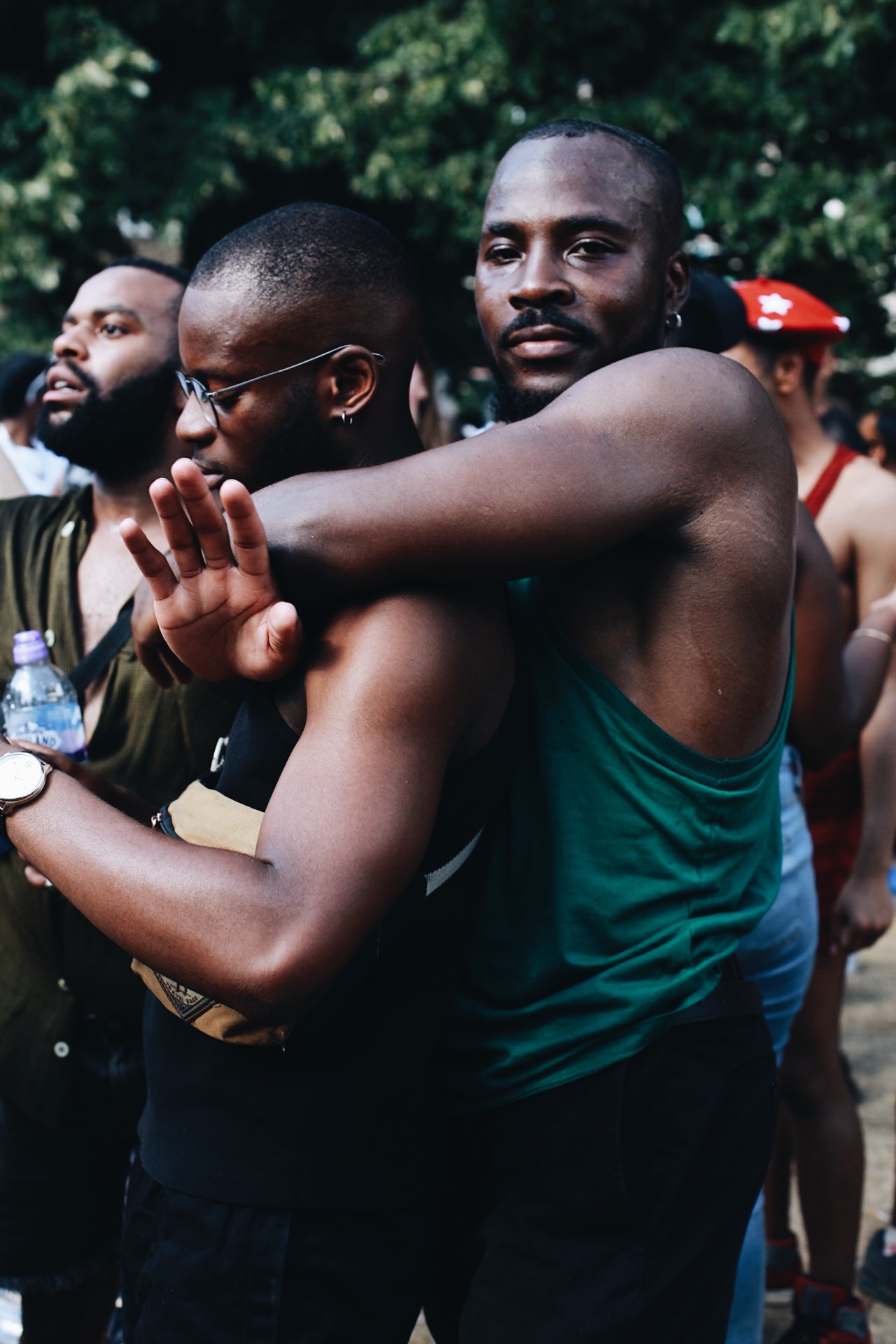 This article originally appeared on i-D UK.