you can now take a beyoncé and jay-z-themed tour of the louvre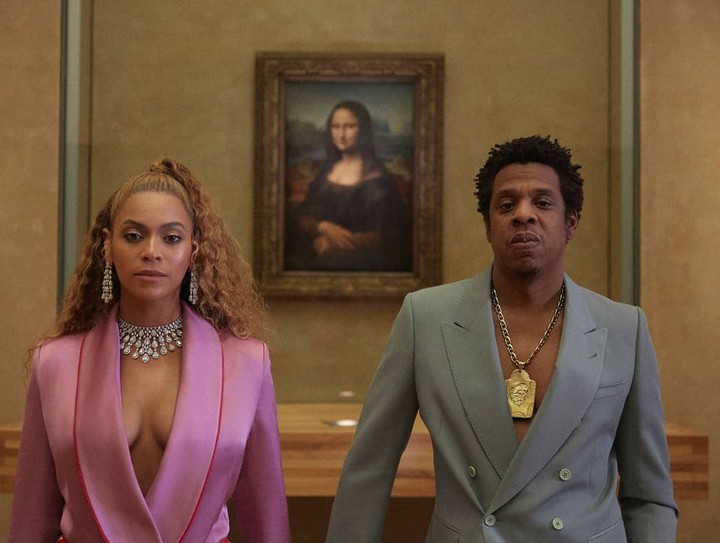 Beyoncé and Jay-Z brilliantly repositioned the significance of blacks in the art world with their "APES**T" visual. The Carters took over Paris's legendary Louvre (first built in 1793, a year before slavery was outlawed in French territories) with a large cast of black dancers coming in all different shades and sizes. The video inarguably gifted the Louvre a cool, swag-heavy energy. It shined a new disruptive light on a museum filled with art stolen from colonized territories. The Louvre is capitalizing on this revisionist framing, offering a 90-minute guided tour that will dissect 17 pieces of art shown in the "APES**T" video, Art Net reports.
Talk about influence. It's great to see the pop and art spheres harmoniously merging together. This is not the first time the Knowles-Carter family has shaken things up in predominantly white art spaces. Beyoncé's younger sister, Solange, took over the Guggenheim Museum last year. Solange and the audience all wore white for a celestial performance of A Seat At The Table. In 2013, Jay-Z took inspiration from performance artist Marina Abramović and performed "Picasso Baby" at New York's Pace Gallery for six hours.