watch pete davidson rap about ruth bader ginsburg on snl
Ariana who?
|
19 November 2018, 10:01pm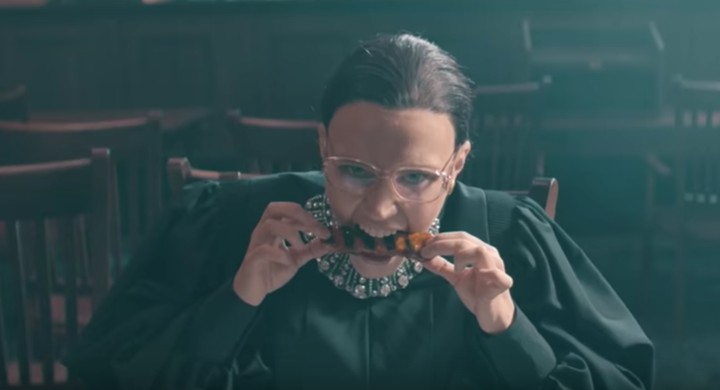 Photo via YouTube.
Last week, our beloved Supreme Court Justice and (sole?) beacon of hope Ruth Bader Ginsburg was hospitalized after falling in her office and fracturing three ribs. At first, we panicked — for if anything happens to the 85-year-old Ginsburg — President Trump would get to nominate another justice to the increasingly right-leaning boys club that is the Supreme Court. Luckily, Pete Davidson and the Saturday Night Live crew exist to remind us of RBG's resilience, her career achievements, and the fact that she (played by a fully-robed Kate McKinnon, of course) is a total badass. "Broken ribs can't stop her, boy she eats that shit for lunch!" Chris Redd raps in his verse. "Live Ginsburg/Ride for Ginsburg" parodies "Live Sheck Wes," off the artists' debut album MUDBOY. Watch the hilarious music video below.