watch the latest 'blade runner 2049' prequel, made by an anime dream team
Directed by Shinichiro Watanabe, scored by Flying Lotus, ogled over by you.
|
27 September 2017, 11:58am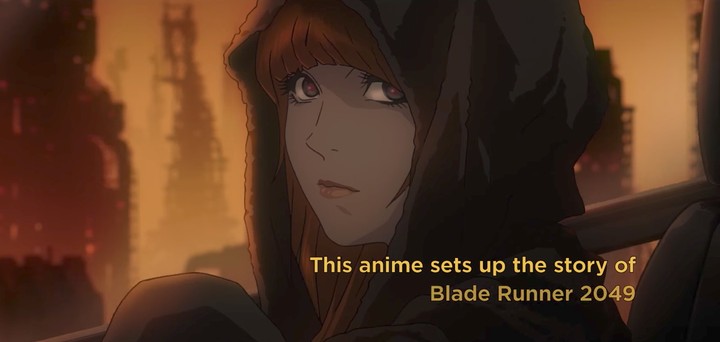 This article was originally published by i-D UK.
The hotly-anticipated sequel to Ridley Scott's sci-fi classic (set, terrifyingly, in 2019) is about to be released. The Denis Villeneuve-directed Blade Runner 2049 opens October 5 (next week!). Forty years is obviously a long time to jump ahead with zero knowledge of the monumental changes that have taken place during that time. I mean, 40 years ago Apple computers looked like this:
Thankfully, Villeneuve has commissioned three films that fill in the major plot points that happen between 2019 and 2049. So far, we've had Luke Scott, son of Ridley, updating us on 2036 and 2048. And now, we've got esteemed anime director (of Cowboy Bebop fame) Shinichiro Watanabe's film on 2022, scored by Flying Lotus.
Of the opportunity to resurrect the Blade Runner world in animated glory, Watanabe is understandably enthusiastic." Blade Runner was definitely the movie that influenced me most as an anime director," he says in a preview for the prequel. "I was careful about two things when creating this anime piece," he adds. "The first was to pay the greatest respect to the original Blade Runner. The second was to make this anime true to the world, but not an imitation."
The 15 minute film follows a replicant called Trixie in the midst of human supremacy uprisings, and it's one big epically artworked anime adventure. Have a look at the preview below, and watch the full thing over at Crunchyroll.