grimes created a new genre of music inspired by the end of the world
Claire Boucher's inaugural "Faé List" inductees include ABRA, Phoebe Bridgers, and Cardi B.
|
26 September 2017, 4:01pm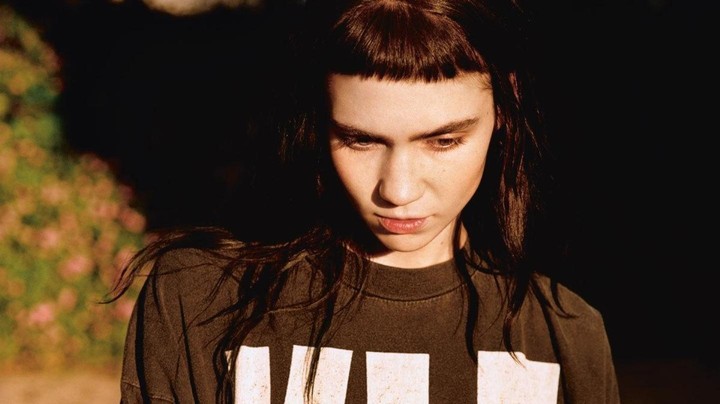 Photography Alasdair McLellan
Barack Obama may have passed on Spotify's job offer, but another sonic collage artist is more than qualified for the streaming service's President of Playlists mantle: Grimes. After a very positive response to the mixtape she dropped last summer, the high priestess of experimental pop has launched a "semi-regularly" updated playlist of "recent-ish" songs from "generally artists who write or produce their own shit." The mix is so brilliantly eclectic that Grimes has created a whole new genre for it. "Faé" is inspired by the end of the world, the sins of the rich, and popping an edible, she explained.
"Starting a Spotify playlist," Grimes announced on Instagram. "K had an edible before writing this so... it's gonna be meandering… The fae are the children living at the end of the world, who make art that reflects what it's like to live knowing the earth may not sustain humanity much longer. We live knowing that environmentally driven genocide is nigh, that the least equipped are to be struck down by the very earth itself. Repentance by the innocent for the sins of the rich. This does not mean that all fae art is directly about this, but that the influence of this reality is inescapable for the fae."
So far the genre encompasses SZA, Kali Uchis, Kelela, ABRA, Phoebe Bridgers, Lil Uzi Vert, and history-making female rapper Cardi B. Press play below and check back frequently to see which of your faves have been upgraded to faés.