Micheal Ward and Ashley Walters from Top Boy
'top boy' is back and isn't scared to face up to the realities of modern britain
We meet the stars of the best British TV series as it makes its return to screens.
|
12 September 2019, 7:00am
Micheal Ward and Ashley Walters from Top Boy
This story originally appeared in i-D's The Post Truth Truth Issue, no. 357, Autumn 2019. Order your copy here.
Back in 2013, when there was no such thing as Brexit and none of us were really that worried about climate change, fans of British TV drama Top Boy were left reeling with a literal cliffhanger ending to its second series. A year later, fans were left shocked again when it got cancelled. Not cancelled like losing all your Twitter followers, but actually cancelled with no conclusion in sight.
"I never wanted to stop Top Boy," says creator Ronan Bennett. "As a writer you learn to roll with it, sometimes things get cancelled. But Top Boy felt extra painful. We'd made further plans, but there was no outlet for it."
Debuting on Channel 4 in 2011, it received widespread acclaim and cult status for being the first truthful depiction of inner city youth and the heart-wrenching consequences that come with a life embroiled in the drug trade. Now, after years of speculation, a 10-part third series is premiering on Netflix this September.
"A distinct thing now is that the Youngers are now really, really young. Back in my day they were 19, 20 years old. Now the Youngers are 14 and the Olders are 20. The streets have changed. Kids are really smart these days, they're very entrepreneurial with whatever they're doing. Someone like Dushane has been in the game for so long that his life is the game. As you grow up and become a man you start to think about your own family, kids, and how that could be possible if you're always on the road." Ashley Walters
"None of us knew what Top Boy was going to be. It was a first for the British mainstream. We'd be filming scenes where we cut people's fingers off and I'd think, 'Are they really going to put this on TV?' Back then you only saw stuff like that on Crimewatch," says Ashley Walters, who is returning as Dushane, the undisputed 'top boy' of the fictitious Summerhouse estate in Hackney where the show is set.
The show is back with a bit of help from a certain Canadian rap superstar who is serving as executive producer. "Drake was like any other fan, asking us every minute 'When is Top Boy coming back?'" laughs Kane Robinson (aka Kano), who is also returning to play the old school, hot-tempered Sully whose eye for an eye mentality was a source of much of the action in previous episodes.
Drake was so into the show that he reached out to the cast and writers to set up a meeting, before helping them with a big pitch to Netflix. "He asked me when it was coming back and I told him it wasn't. He was like, 'We'll see about that!' And now we're back. So we thank Drake for shining a light on it," Ashley adds with a smile.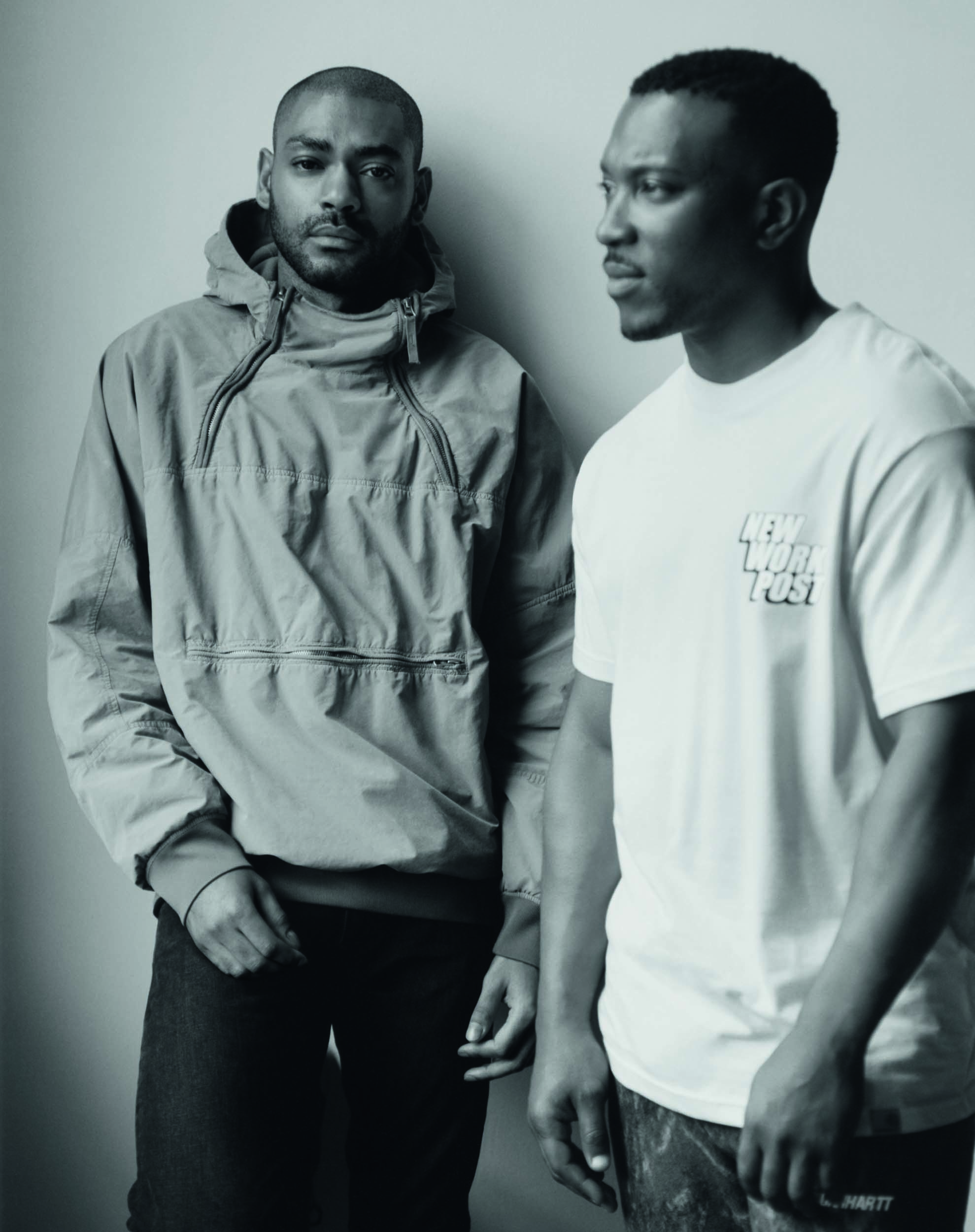 "I feel like Top Boy is coming back at the perfect time, the UK scene is so powerful right now. It just feels like the time is right. It's a drama, but it talks about the problems that exist in the world, problems that people are talking about on the news at the moment. Sully is definitely an old school street guy with morals – as far as he's concerned anyway! He's very much about revenge and retaliation, he's about no one can take from us." Kane Robinson
Speaking of shining a light, the show has always demonstrated the level of acting skills possessed by some of the UK's brightest musical talent, and now adds Simbi Ajikawo (aka Little Simz) and David Omoregie (aka Dave) to the cast. But don't get it twisted, everyone had to audition and, as Kane explains, getting a role on Top Boy isn't easy. "People thought I should be used to it because I'd been in front of the camera and in music videos. Or, that I should be able to remember lines because I remember lyrics," he explains. "I was telling people it's so different."
"Everyone in the show who was a musician is an actor. They aren't just in the show because they're rappers or whatever, they've all nailed their roles. When you see Dave in the show it feels real," says Simbi, who plays Shelley, a single mother working as a carer for Dushane's elderly mum.
The return of Top Boy feels hugely important, not just to complete an unfinished story but because it has a chance to bring the cultural impact it had on Britain's young people to a wider, more socially engaged audience.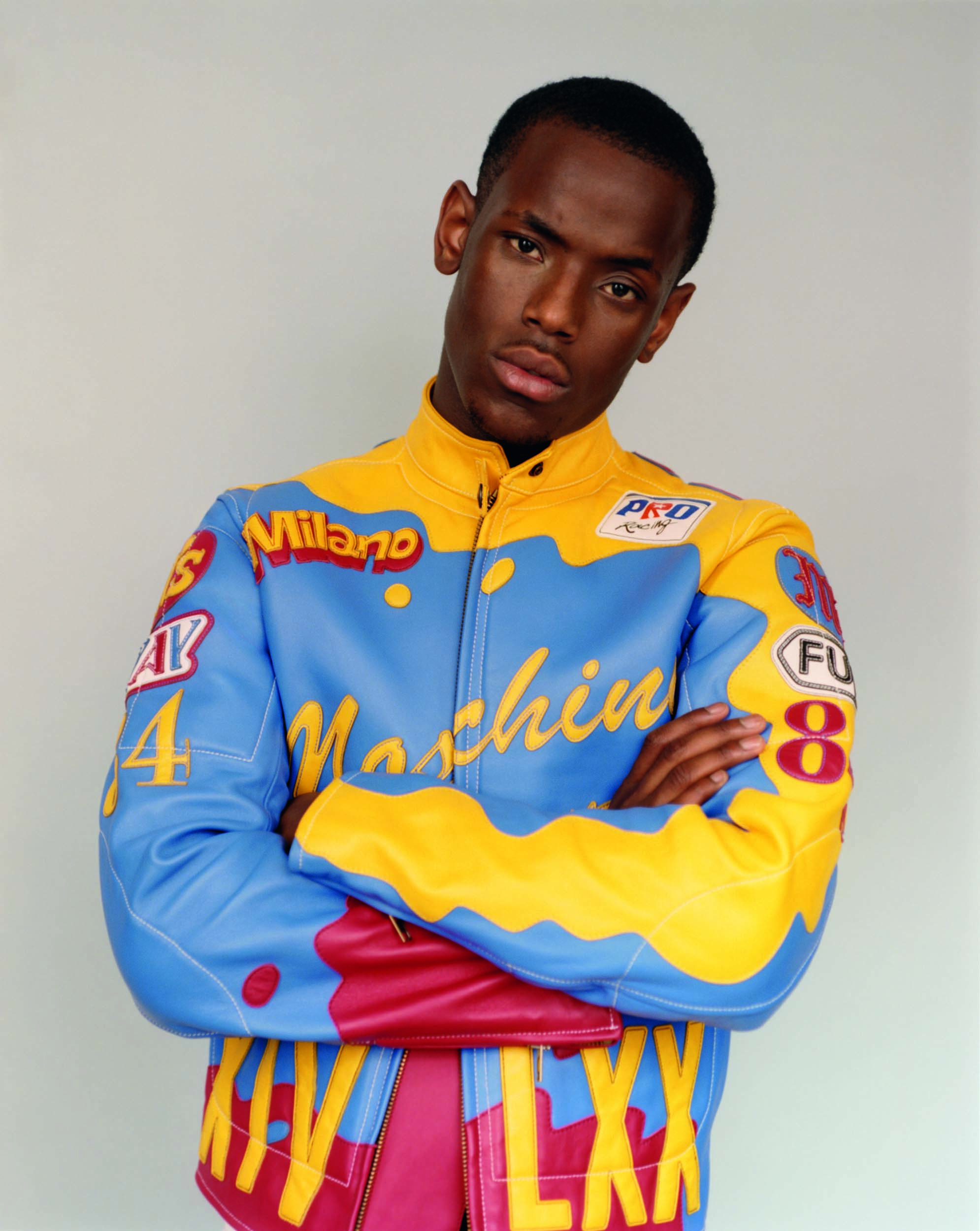 "When I got the part I couldn't tell anyone because I'd signed an NDA but obviously I phoned my mum! The first thing I did was open my window and scream! It was a crazy, crazy, crazy feeling man. Top Boy was the first time you actually saw a real representation of people living in an urban society and the struggles that come with that. It made you see that there were so many people out there willing to put anything on the line. A lot of people are using the road as a chance to earn money and then invest it into legitimate business and help change their local area. When I'm driving through the area with friends, I can point out spots and say, 'We shot Top Boy there, you know!' People were excited. But we couldn't tell them what we were doing. We had to say we were doing a Colgate commercial!" Micheal Ward
"My friend found one of my old tweets from 2013 where I'd written, 'I CAN'T WAIT FOR TOP BOY'. We all spoke about it at school, so to be part of it now feels amazing," says 21-year-old Micheal Ward, who is making his TV debut as Jamie. His new character has a razor-sharp sense of opportunism and some understandable motivations. "Jamie's lost his parents and he's looking after two younger brothers. He's running the ends when Dushane and Sully come back. It's like the Youngers versus the Olders. Who's gonna have the power? But us Youngers don't fear nothing!"
If you're wondering where the two veterans have been, the show opens with them both out of their comfort zone. Dushane has relocated to Jamaica while Sully is serving time in jail before they both get pulled back into the 'game'.
"The world has changed for guys like Dushane and Sully, and the new series is about the difficulty of re-establishing yourself and dealing with the new times," Kane says of the characters' attitudes towards 2019 London.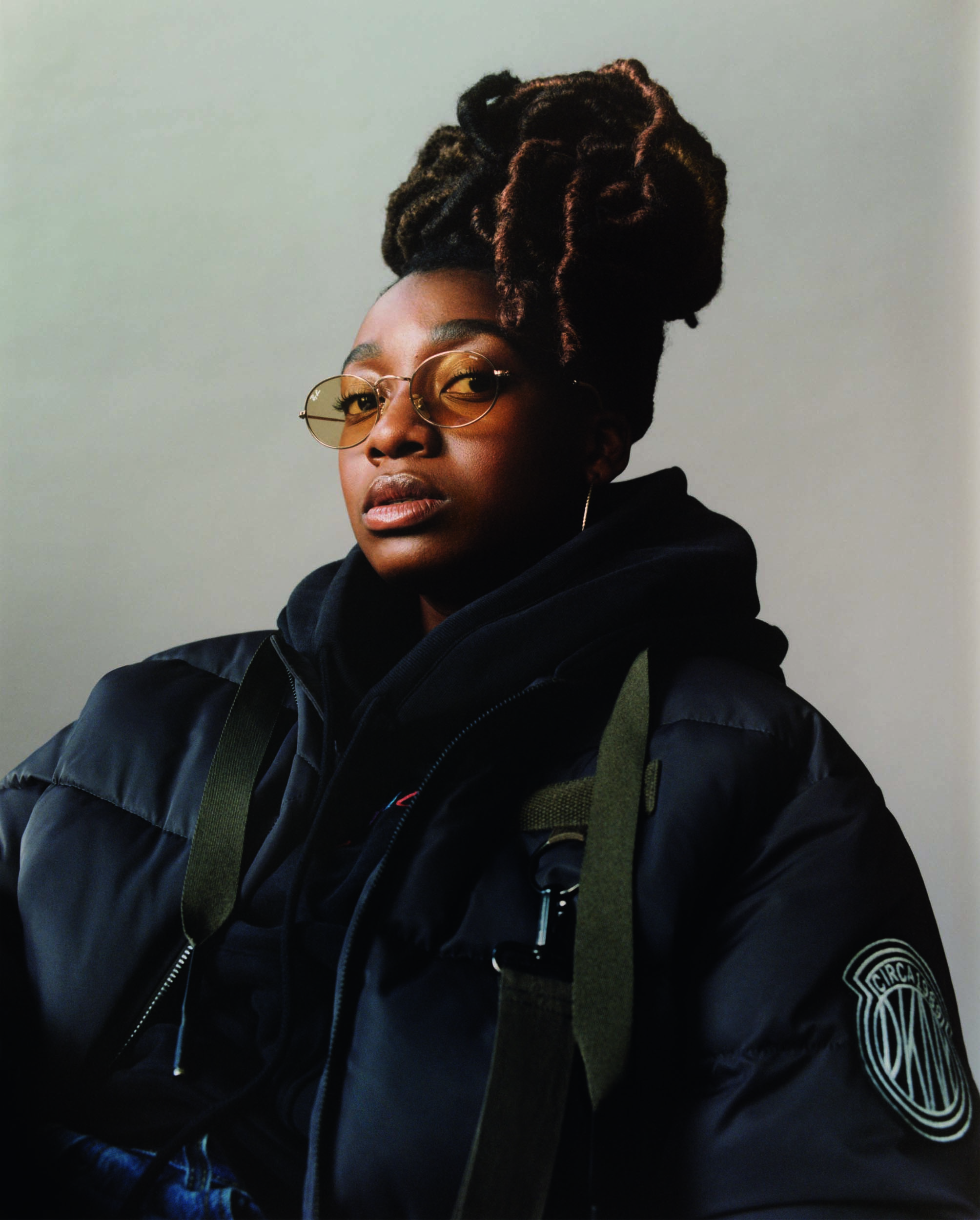 "There would be times people would see us on set and be like, 'Shit they're filming Top Boy!' It felt good that people could see us from their balcony and know it's not a built set. I remember when it was coming out and everyone was super excited, our story was being told. You know what I'm saying?" Little Simz
With scenes now set in gentrified coffee shops, and showing the use of drones and acid attacks in prison, it's clear Top Boy's creators still have their fingers on the pulse of the evolving issues and traumas in Hackney and its communities. Also clear is that they want to use the show to shine a positive and authentic spotlight over the area, which is evident in their continued decision to film in real locations.
"At the end of the day, Ridley Road Market is a famous spot… if you're from Hackney! Before the first series, our exports were Love Actually and Four Weddings and people around the world just thought that's what London is like. But there's another side to it," Ashley points out. And it feels like Top Boy has always been about showing another side to things. Whether it's the single-parent cleaner who faces deportation despite working six night shifts a week or the orphaned teenager, forced to "shot food" to actually have something to eat after being let down by a broken system.
"A drug dealer isn't just a drug dealer, and an area isn't just one thing either," Ronan remarks poignantly during our interview. "The hallmark of inner city areas like Hackney that face challenges around poverty is social solidarity. A connection between people who have very, very little but support each other in the face of adversity. That, I think, comes across in Top Boy." Amen to that.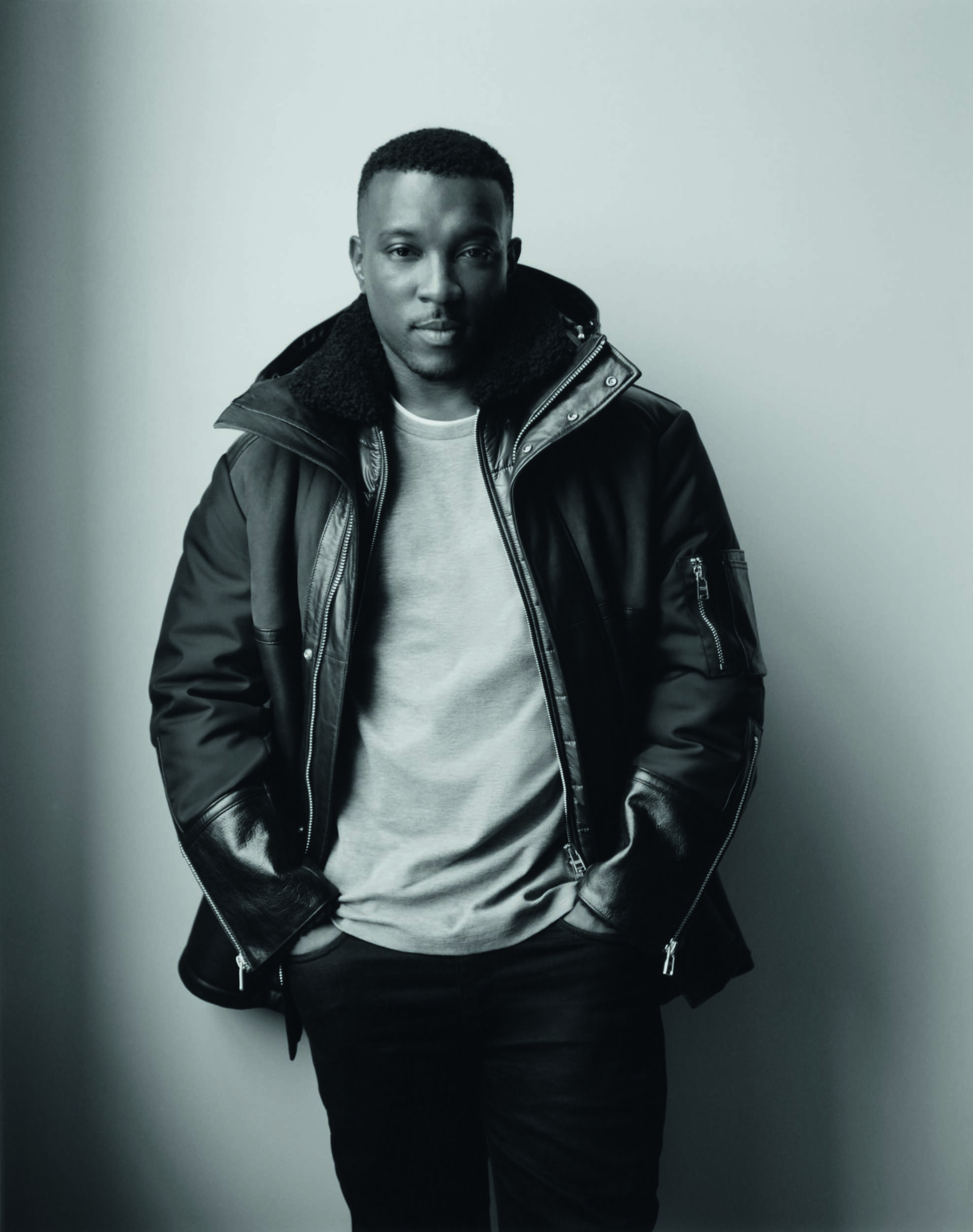 Credits
Photography Lola & Pani
Styling William Barnes
Grooming (Kane, Ashley and Micheal) Michael Gray at David Artists using Sisley and Bumble and bumble
Hair (Little Simz) Hiroshi Matsushita using Oribe Hair Care
Make-up (Little Simz) Ruth Brophy using M.A.C Cosmetics
Styling assistance Olivia Jones