A new Prada exhibition is coming to London
The Design Museum have scoured the archives of the Italian fashion house to bring you a comprehensive look into its history
|
14 November 2019, 10:51am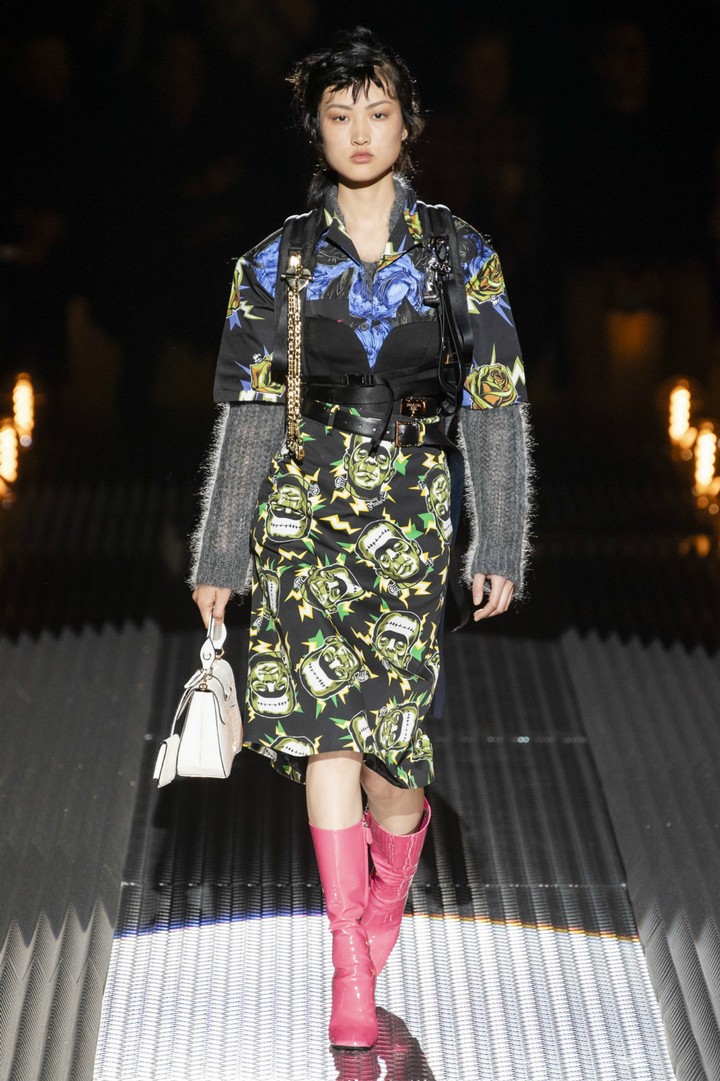 London's Design Museum has announced a new exhibition, Prada: Front and Back, which will look at the history of the iconic Italian fashion house.
Having been granted access to Prada's Milanese archives, the show will exhibit over a century's worth its most iconic designs; from their legendary ready to wear collections to the staple accessories the brand has become known for. As well as offering an in-depth look at the brand's past, the exhibition will also consider its future under Miuccia Prada's guidance. The esteemed fashion figure took over the family business in the 1970s and, famously, radically transformed its fortunes.
It follows a notably successful few years for the brand, as they revamped their Prada Linea Rossa collection, designed a series of bowling shirts coveted by every rapper in the industry (and Jeff Goldblum), and dressed Frank Ocean in one of the most talked-about Met Gala looks of the decade.
"For me, it's a particularly personal challenge to work on the Prada exhibition," the Museum's co-director Deyan Sudji told the Evening Standard. "There is so much to explore about a company that never wants to do the obvious thing, and that is such a genuine cultural force."
The coming year at the Design Museum looks set to be a good one for fashion fans: another of the exhibitions announced is 'Sneakers Unboxed: Studio To Street', which dissects the history and culture of trainers, from the beginning right through to the streetwear boom.
Prada: Front and Back opens September 2020 at London's Design Museum