ryan lo's fairytale family delivered the ultimate harry and meghan daydream
Not too posh to push.
|
16 February 2019, 2:12pm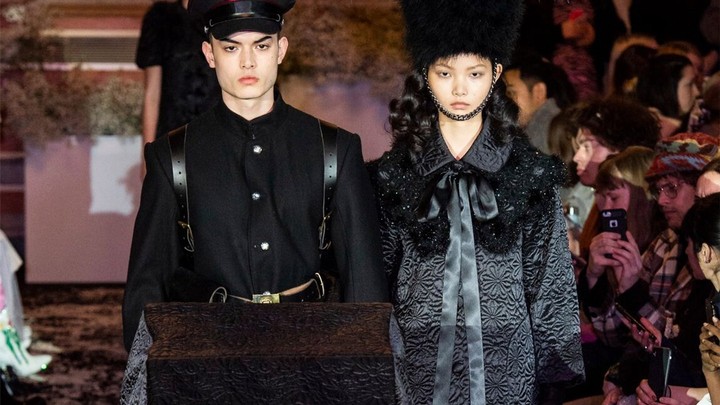 Photography @mitchell_sams
After inviting us to all fall madly, cosmically in love last season with a standout show that culminated in an "I do" moment complete with its very own knight in shining armour Ryan Lo opened his autumn/winter 19 show with a prim-and-proper pram push. Now, ever since Prince Harry and wife Meghan Markle announced their pregnancy in October, the tabloids have obsessed over what she's wearing and how's she wearing it and here, Lo delivered the dream first family image. The shining armour was replaced with a hussar uniform inspired by cult anime heroes, the wedding veil replaced with a Stephen Jones-designed bearskin. Hands, while still united, were embracing a Silver Cross. Cuteness overload.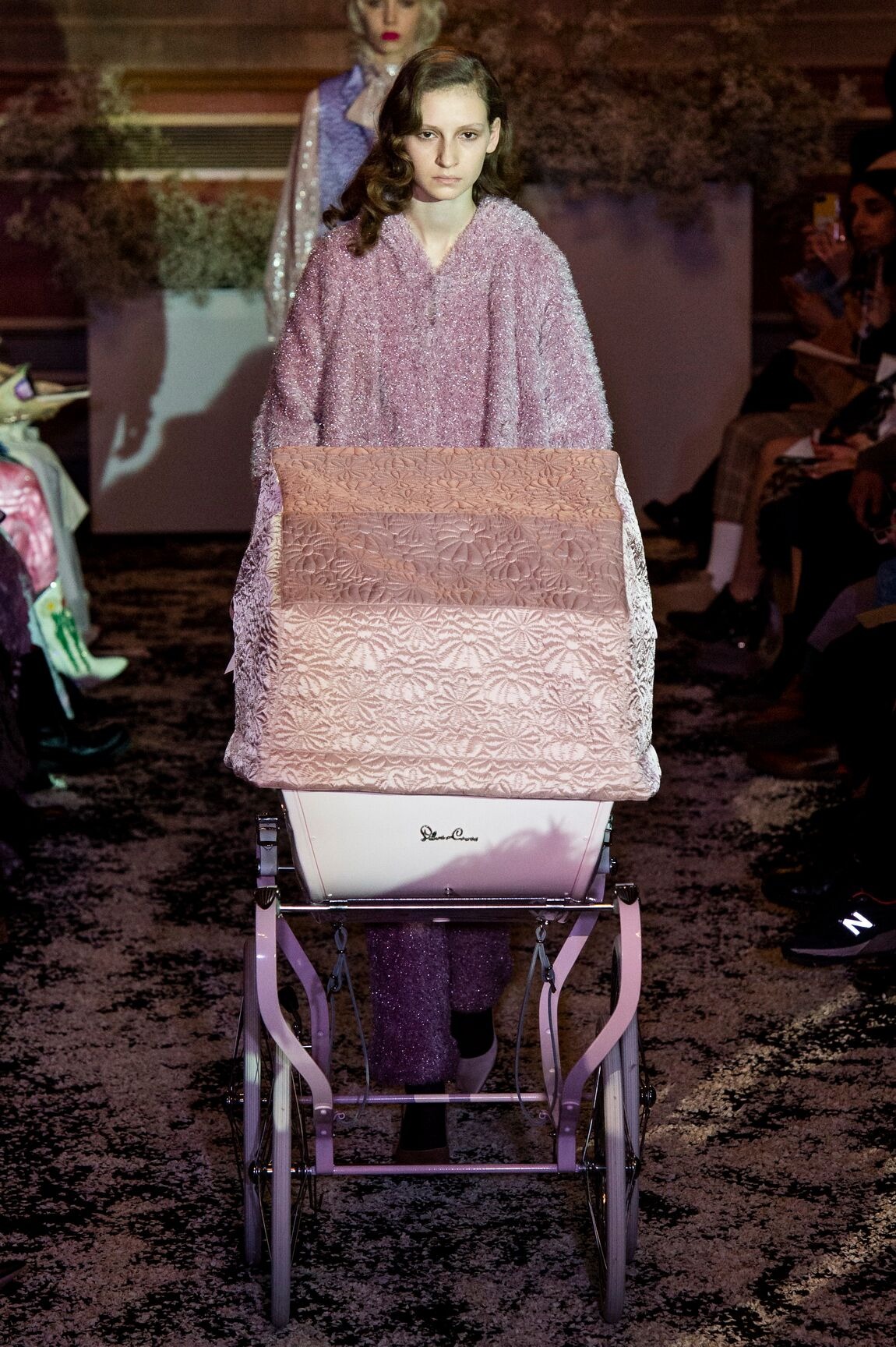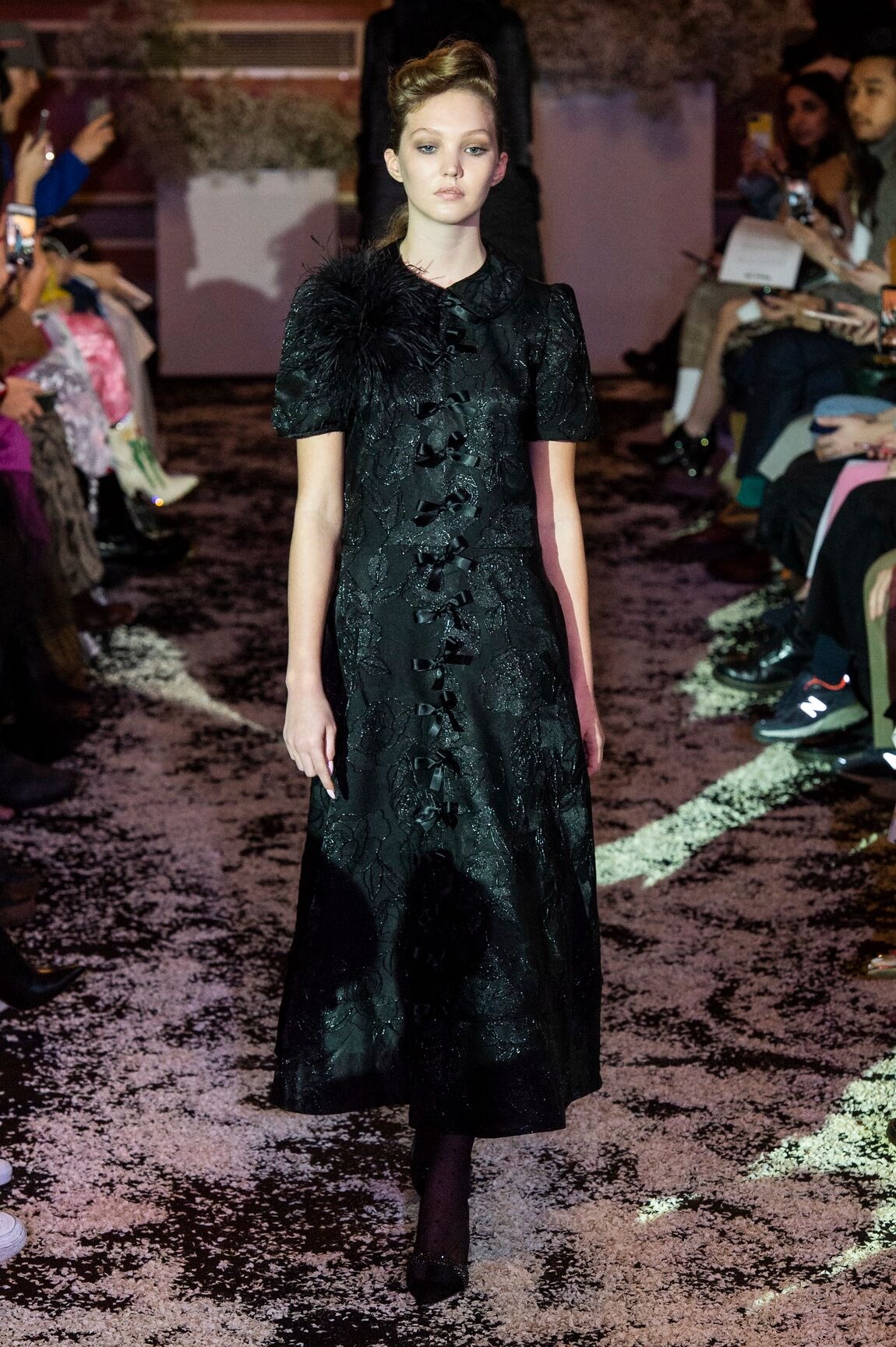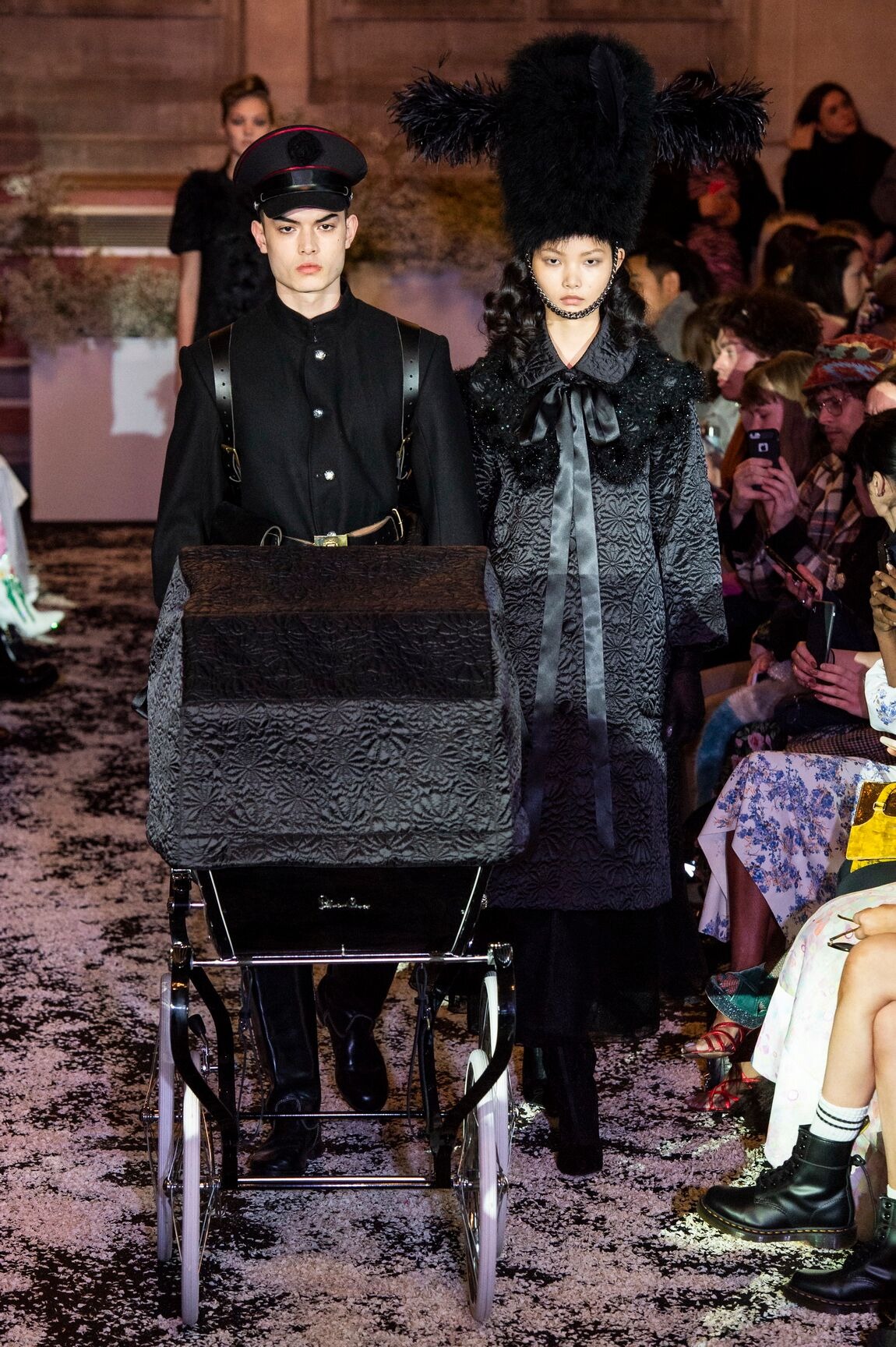 But we've come to expect an overload of cuteness from Ryan Lo. Ever since he launched his label seven years ago under Lulu Kennedy MBE's Fashion East talent incubator, Lo has wooed us with his romantic fantasies. Drawing inspirations from an ever-evolving kaleidoscope of kawaii culture and childhood nostalgia, he has shared a cacophony of candy colours in seasons past, both in hyper anime speed and slowed-down British pomp and ceremony. For the self-declared "half-British", Hong Kong-born-and-raised, London-based designer, he delights in the duality of both his own experience and those of women throughout history.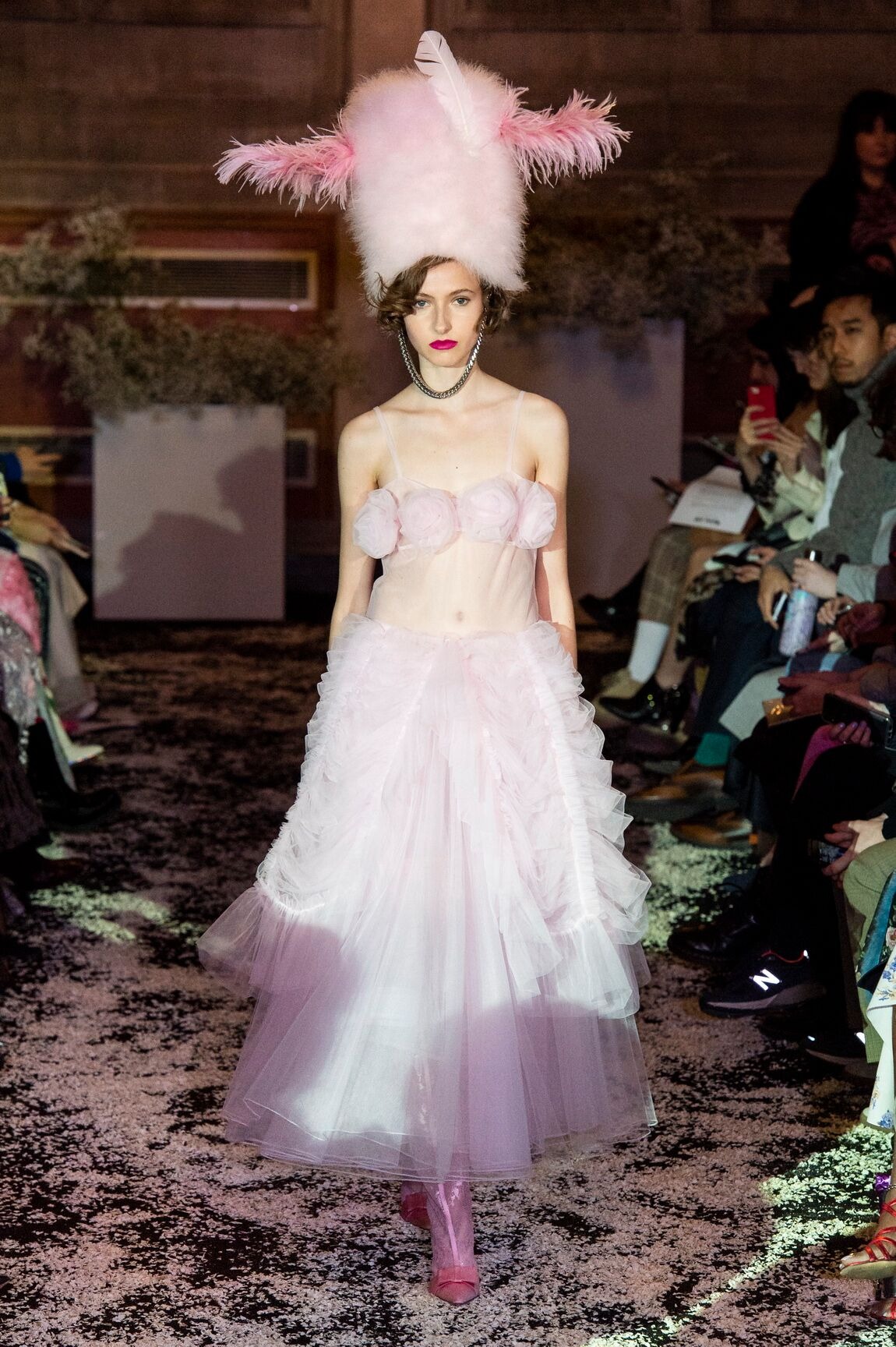 Against the chaos of present day, Lo retreated into his obsessions -- cult anime classics, Disney daydreams and Victoriana. "The world as we know is changing, and not just the political climate," he explained post-show, with an surprising tone of seriousness. "Everything we know is changing so my proposal is something classic. I hope that it means our way of life is going to continue, it's comforting." As Lo crafts comfort and joy in an unadulterated beauty of the past -- both real and imagined -- today's turbulent sociopolitical climate doesn't feel quite as depressing. If only we could see the world through his Disney daydream-distorting lens!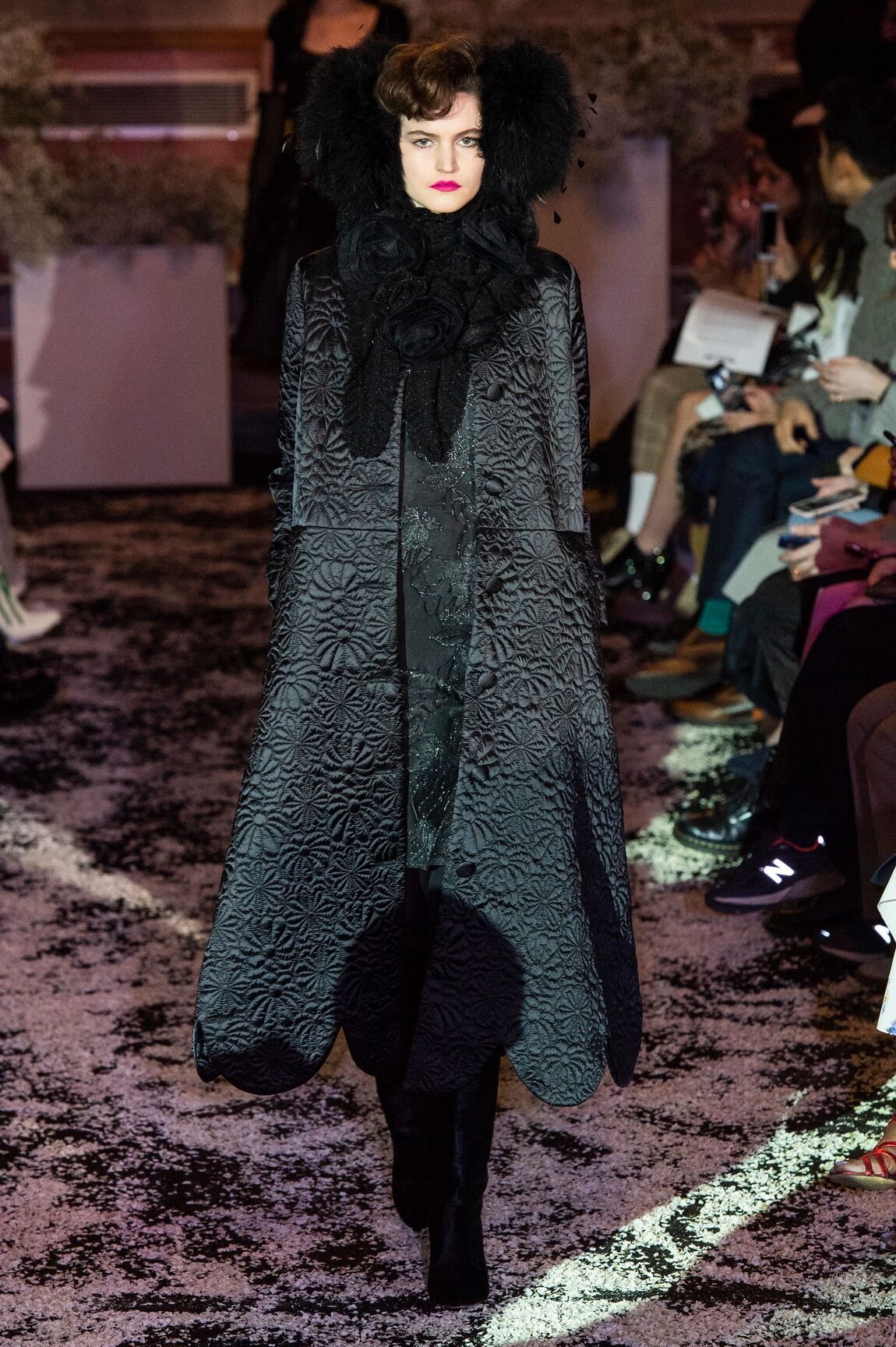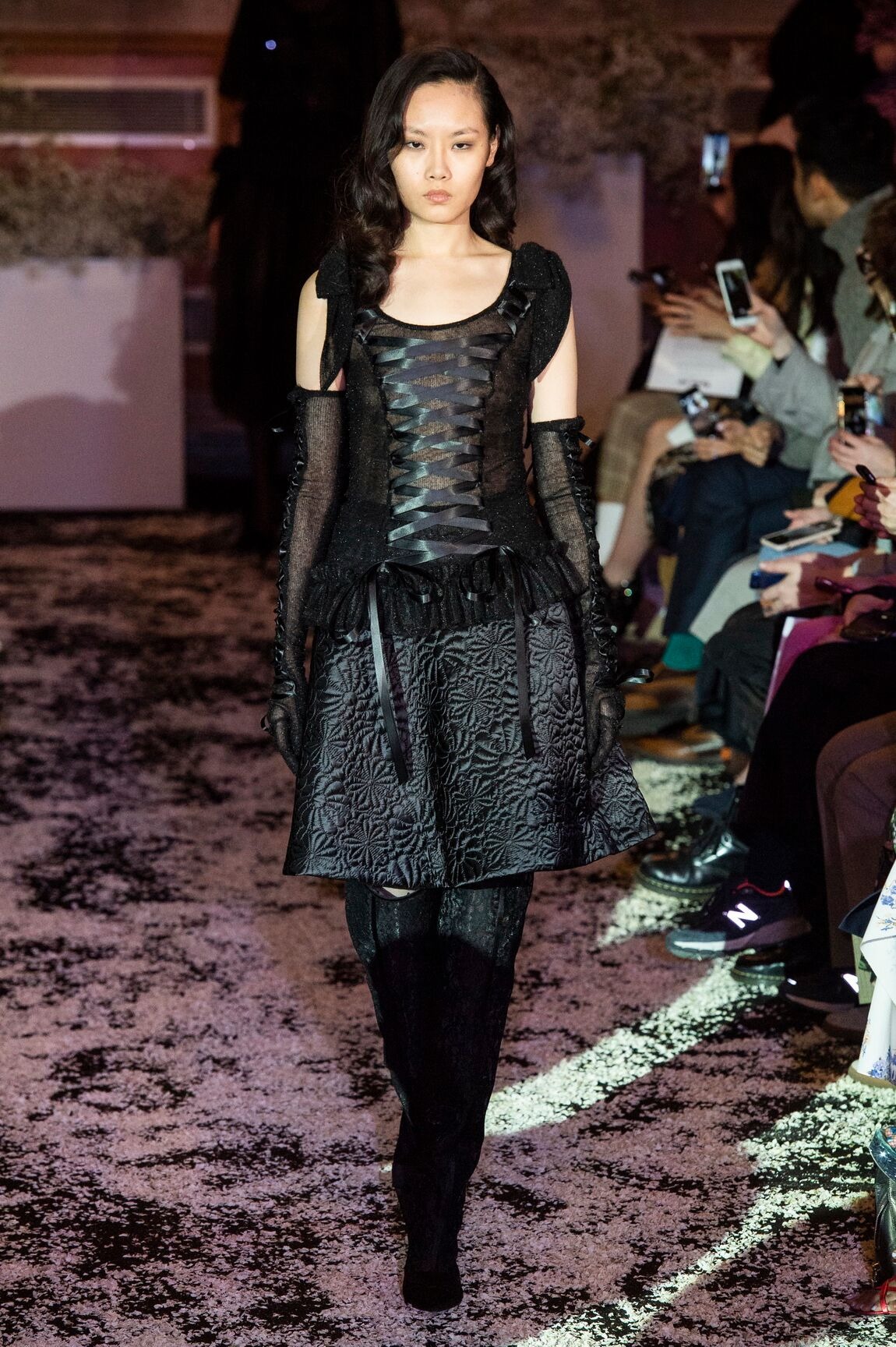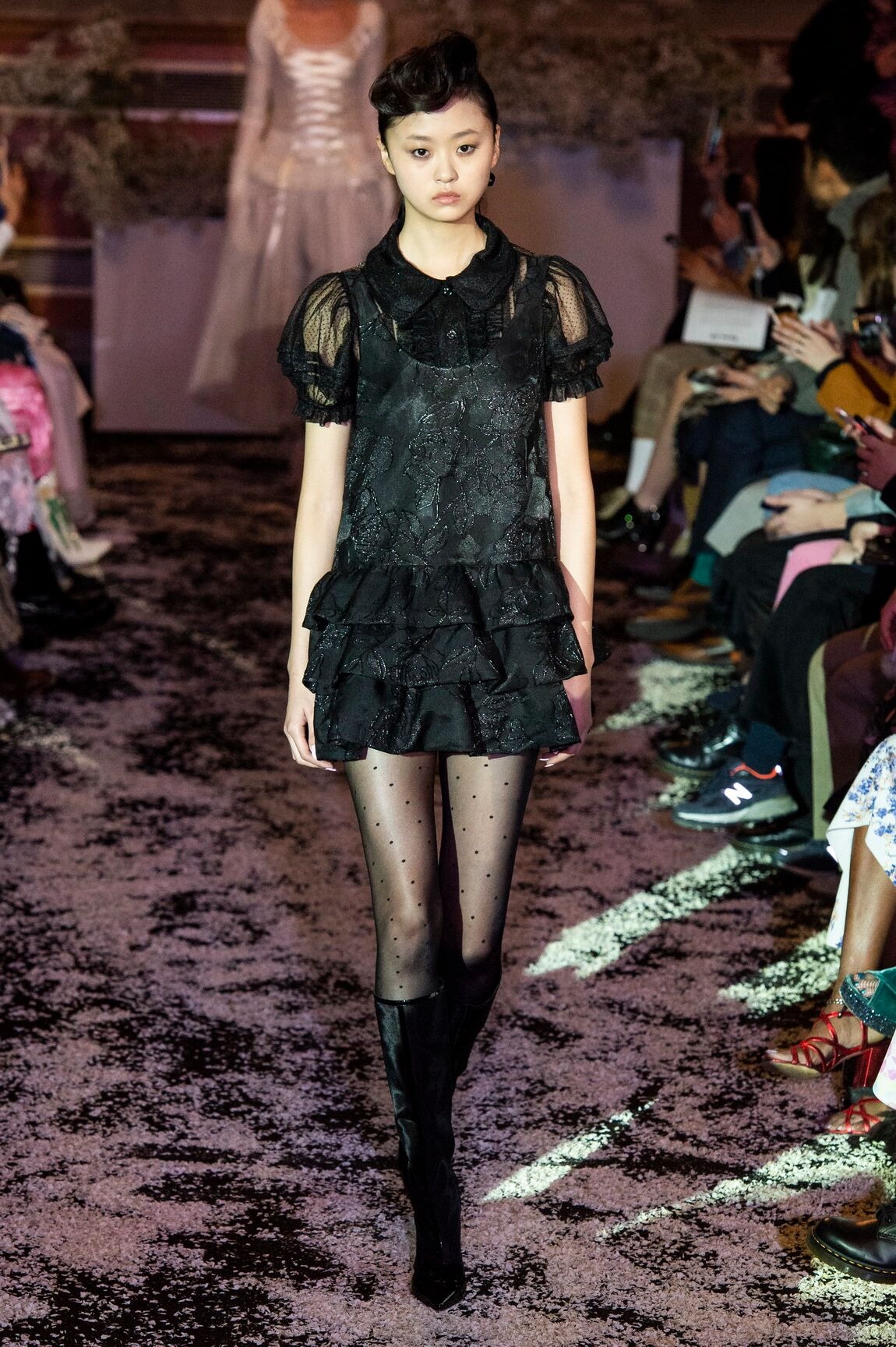 After returning to the roots of kawaii by looking at the Japanese illustrator Rune Naito, whose 1960s doodles of doe-eyed girls with bouffant hair and retro frocks encapsulated a movement that still captivates sweet-toothed fanatics decades later, Lo created a 24/7 wardrobe for the woman we long to be. By day, she's cosy in double-faced quilted nylon coats and jackets with matching skirts, by afternoon tea, she's in drop-waist lace dresses and by night, only a cocktail dress with a voluminous tiered skirt will do. What a life!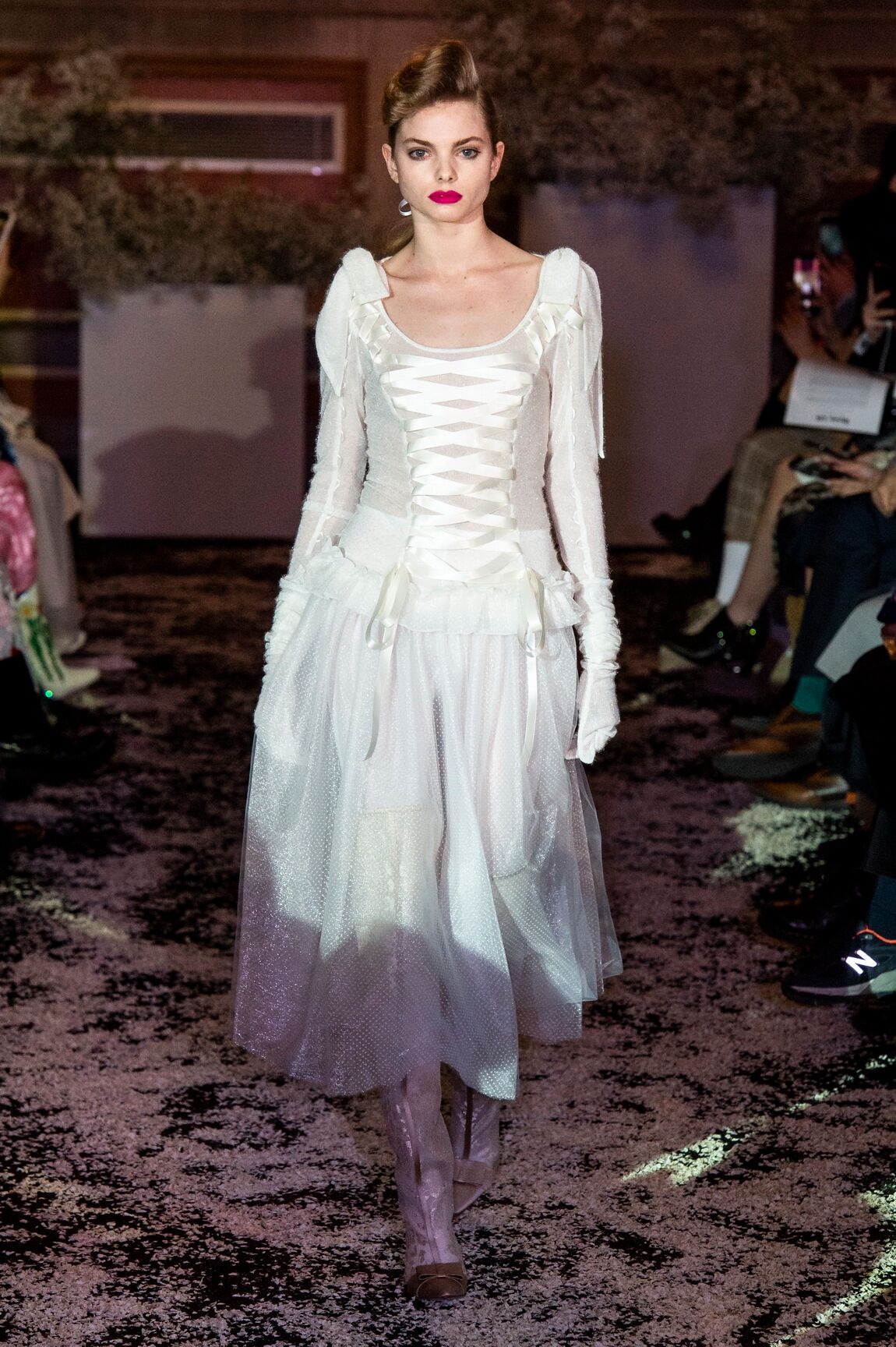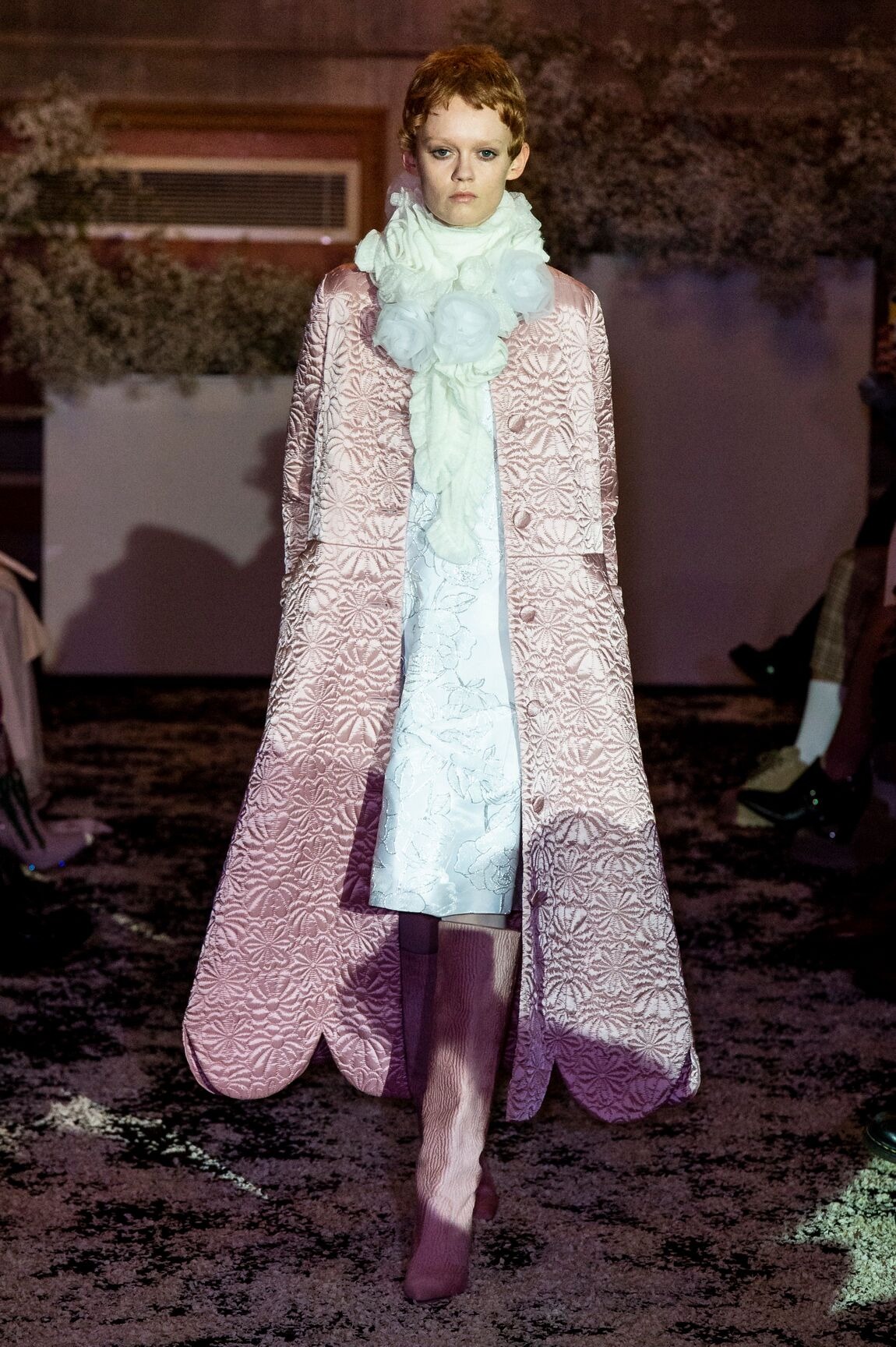 However, although alluding to fairytales and a reimagined simpler bygone history, this was a collection inspired by, and dedicated to, the real-life women who wear Ryan Lo. "After last season, which was both editorially and commercially successful, I think real women really appreciate clothes that they can finally see themselves in," he explained. "Here, I wanted something that was quite easy to wear in classic colours of black and white, mixed with my favourite hues of pink, lilac and blue. For me, this is a collection for all different types of people." There's a layered complexity to Lo's work that can be obscured by the cuteness of corsages, pussy bows, feathers and frills but here, the multipersonalities that make up the Ryan Lo woman could be appreciated fully. From The Simple Life-inspired lurex tracksuits for "LA mums with perfect hair, perfect nails" through to jacquard floral dresses for hide-and-seek playing princesses and the red carpet-ready eveningwear, this was all about celebrating both the Ryan Lo fantasy and Ryan Lo reality.