victoria beckham x reebok is unisex, orange, and inspired by her life in london and la
See the designer's first collaboration with the sportswear brand, which drops today.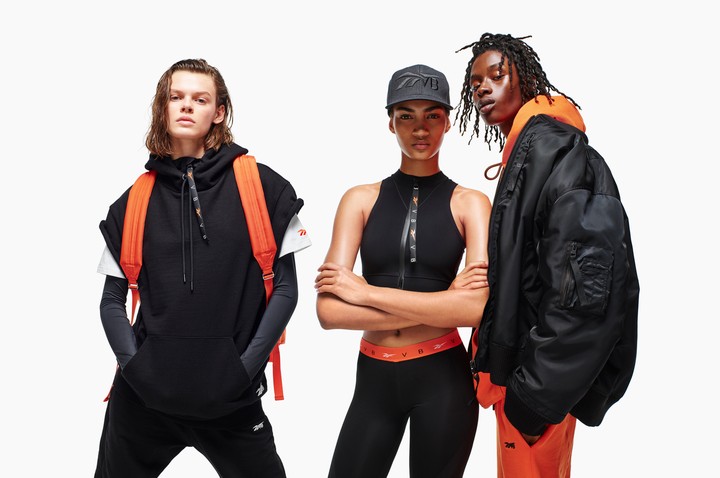 Photography Mario Sorrenti. Styling Alastair McKimm.
"I've wanted to create workout clothing for a long, long time," Victoria Beckham told i-D when her collaboration with Reebok was announced. "I really want to create something innovative, and I want the guys to want it as well." Well, fans of high fashion-sportswear collaborations, the wait is over, for the full collection dropped online this morning. It combines Victoria's love for modernist silhouettes with the sport giant's technical know how, to deliver a vision that's great for both sweating and non-sweat related activities. Surprisingly, it's not entirely monochrome — bursts of orange, and a particularly chic camel are unexpected, and speak to her experience living between LA (technicolor, laid back) and London (tailored... not so laid back). This being Reebok, there are also rad sneakers. "If you want a proper sneaker, these sportswear brands have years of experience, and work with great technicians. It's hard to do a sneaker and for it to feel really authentic, so for me the best way to do that was to partner with someone I could work with," Victoria said. The line is also unisex, which seems appropriate for 2019. May we never change out of our gym leggings ever again.

Shop the collection here.