the gay porn music of disco pioneer patrick cowley
To coincide with the final release of Cowley's gay porn soundtrack work, "Afternooners," i-D looks back on the unique side to one of electronic music's true originals.
|
30 October 2017, 11:31am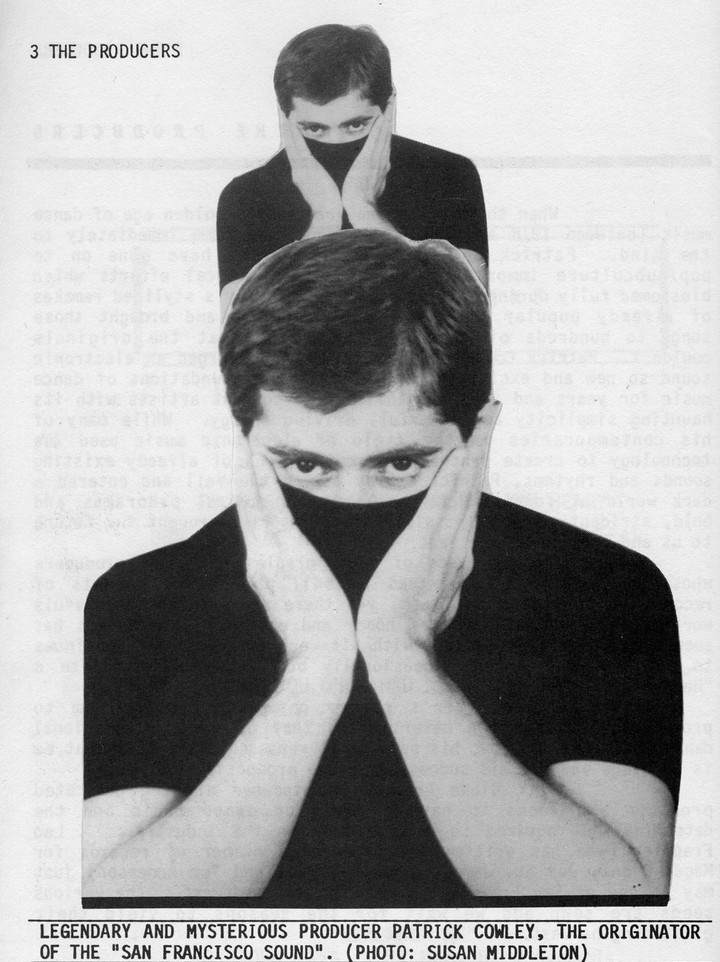 Photography Susan Middleton
This article was originally published by i-D UK.
Loved by New Order and the Pet Shop Boys; writer of a Billboard Dance Chart No.1; synthesizer player on one of the most famous disco songs of all time ("You Make Me Feel (Mighty Real)" by Sylvester), and an ostensible creator of an entire genre of electronic music in Hi-NRG; you would think such an artist would be a familiar name in the world of music. Yet mention the name Patrick Cowley and most will still respond with an unfamiliar shrug.
In the brief time he was alive -- Cowley died from AIDS in 1982 at the age of 32 -- he was a prolific and pioneering contributor to the world of early electronic music. He was an early adopter of the synthesizer -- inspired by the works of pioneers such as Wendy Carlos and Giorgio Moroder -- and began experimenting with the machines while still at college, his sounds soon catching the ear of disco group Sylvester, which Cowley later joined. On top of this, he produced his own solo work, releasing a trilogy of records, Menergy, Megatron Man and Mind Warp, and collaborating with disco artists including Paul Parker, Frank Loverde and Jorge Socarras. He also released one of the most mind-bending remixes of all time in his 'Mega Mix' of Donna Summer's I Feel Love -- a wild, sprawling and deeply innovative 15 minute voyage that adds a completely new dimension to a piece of music already dangerously close to perfection.
But beyond his solo albums, remixes, collaborations and work in Sylvester, lay another element to Cowley that has only been revealed in recent years -- his work as a gay porn soundtrack composer. Based in San Francisco (where he moved from New York in 1971) Cowley threw himself into the gay scene, getting to know the bathhouses and backroom bars that exploded in the wake of the city's late 1960's sexual revolution. He soon met LA producer John Coletti who was looking to take advantage of the VHS and Betamax boom and turn his silent 16mm porn films into tapes to be enjoyed at home. Coletti decided he needed music for this and Cowley was the man for the job.
Think of a porn soundtrack and perhaps you'll imagine awful slap bass, naff keyboards and a general air of cheesiness that couldn't be further from sexy if it tried. Cowley's porn trilogy however -- released across three records over the last five years in School Daze, Muscle Up and Afternooners -- are works of innovative voyage: deeply unusual recordings that are more akin to dark ambient explorations, pulsating electronic funk and slow, bubbling synthesizer ruminations. While Cowley -- through records such as 1982's Mind Warp -- became known for an up-tempo style of disco music, the porn soundtracks were completely distinct from his more dance floor focused explorations, adding an entirely new tone and idiosyncrasy to his music. "It sounds like music from another planet," comments Dark Entries label boss Josh Cheon, who has teamed up with Honey Soundsystem for these releases. However, this dichotomy was an important one for the ever-restless Cowley. As collaborator Jorge Socarras puts it: "An evening of nothing but Hi-NRG would ultimately have bored Patrick -- just as any one flavour of sex would have."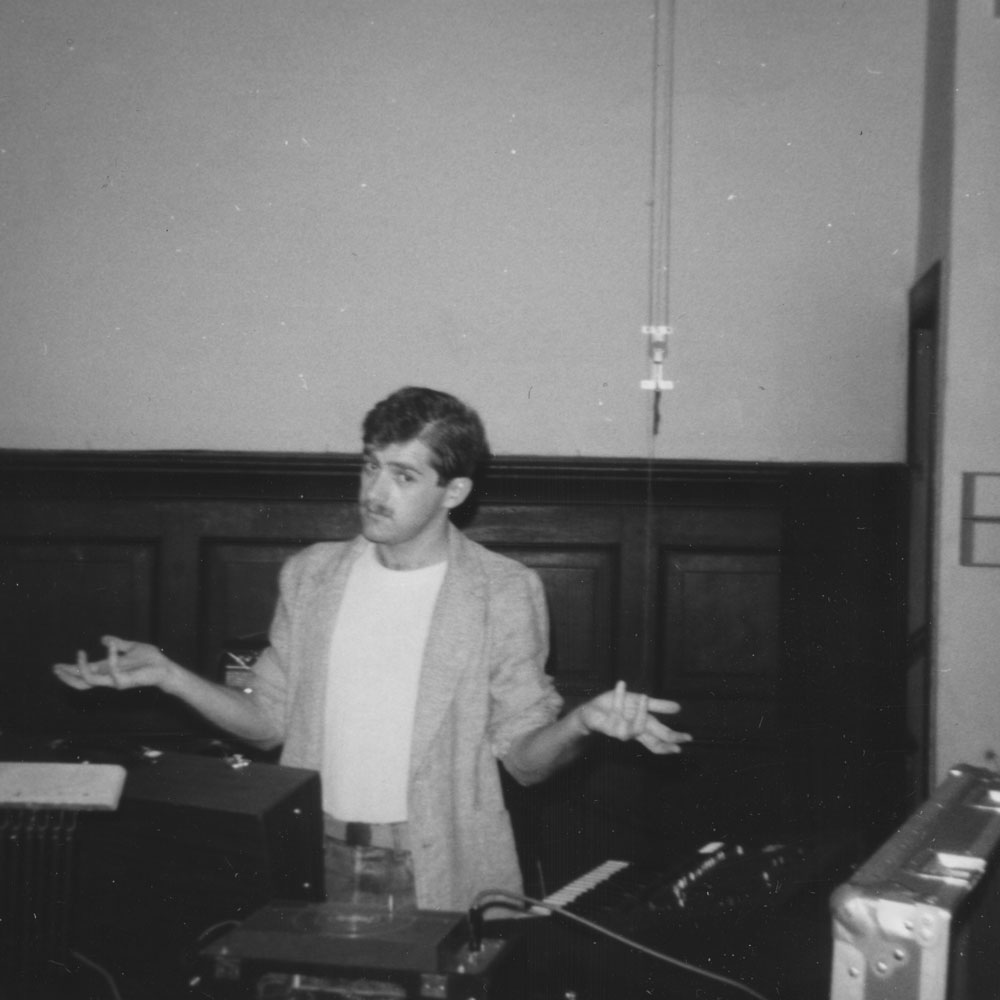 This comparison between the way Cowley approached his music and his sex life is a key one. While Cowley's porn soundtracks may have been unique sidesteps in his musical career, sexuality was always intrinsic and inseparable from his work. If he wasn't making music that would marry with the image of two men together on screen then he was almost certainly creating music that would do the same on the dance floor. Although miles apart, they share the same sense of intimacy and experimentation. His 1981 dance floor stomper Menergy is a blatant and glorious celebration of the gay culture he so proudly celebrated. Sexuality permeated throughout much of what Cowley created, perhaps explaining why so much of his music, even when removed from the environment in which it was created, still fizzes with a radiant sense of character.
The first two of his gay porn soundtrack releases, School Daze and Muscle Up consisted of music taken from preexisting recordings Cowley had made during his college years, which were then spliced, or had their speed changed, to fit the scenes on screen. Afternooners, however, was different and captures some of Cowley's final ever recordings before his death. Marking a notable evolution in his sound, the recordings strut with a beat and a step that feel destined for the future. While Muscle Up and School Daze feel like brooding, dark electronic explorations, Afternooners feels cleaned up and more pristine -- an early example of the meticulousness and search for purity that electronic music was headed in and a clear indication that Cowley was at his most content when moving forward into new territory.
This is something Cowley's friend and studio collaborator, Maurice Tani, reflects on: "Patrick's San Francisco was a magical place," he says. "Not a fairyland -- forgive the pun -- but a bubble in time and space where the yin and yang mixed. Taken out of context, the tracks Josh has unearthed from the archives tell only part of the story they represent. Pat was always on the edge of something new."