alexandre arsenault designs clothes for a generation brought up online
The young CSM grad is all about the hedonism of the Instagram age.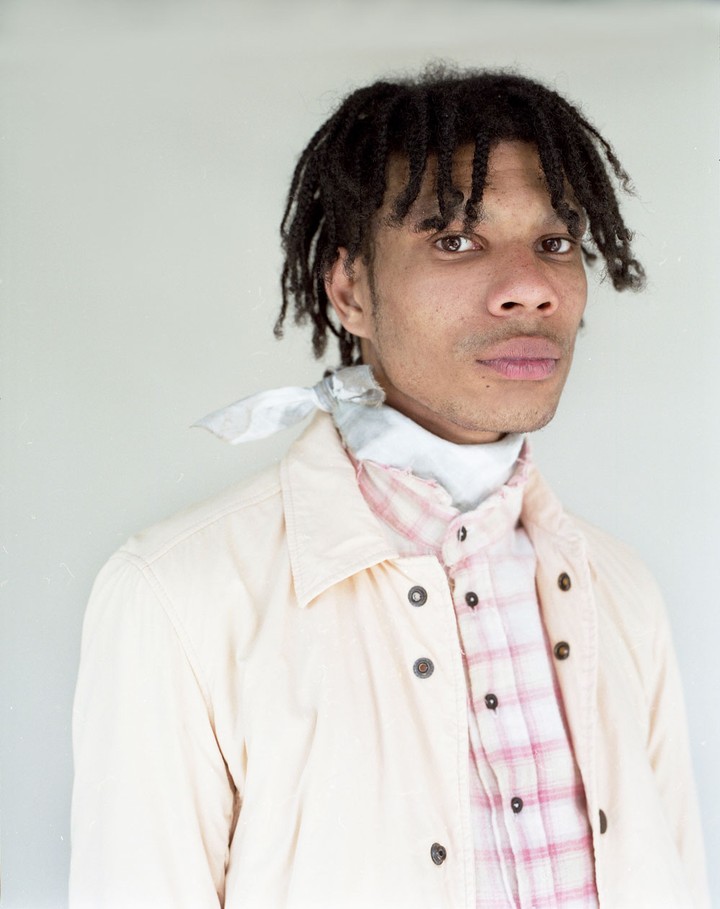 This wonderful piece of content was brought to you with the help of the very talented people at 1 Granary.

Alexandre Arsenault's work represents a sign of the times -- clothes for a generation nurtured by the internet, a little fragmented, scattered, un-done. Bleached, over-dyed and bricolaged, full of elements that resist convention and twist tradition.
"I always saw our generation as hedonistic, we do everything with pleasure in mind," Alexandre explains. "We go out a ridiculous amount, drinking, we have easy access to every form of entertainment. I find it pretty interesting, this whole culture of instant gratification and how people are slowly destroying themselves in the process."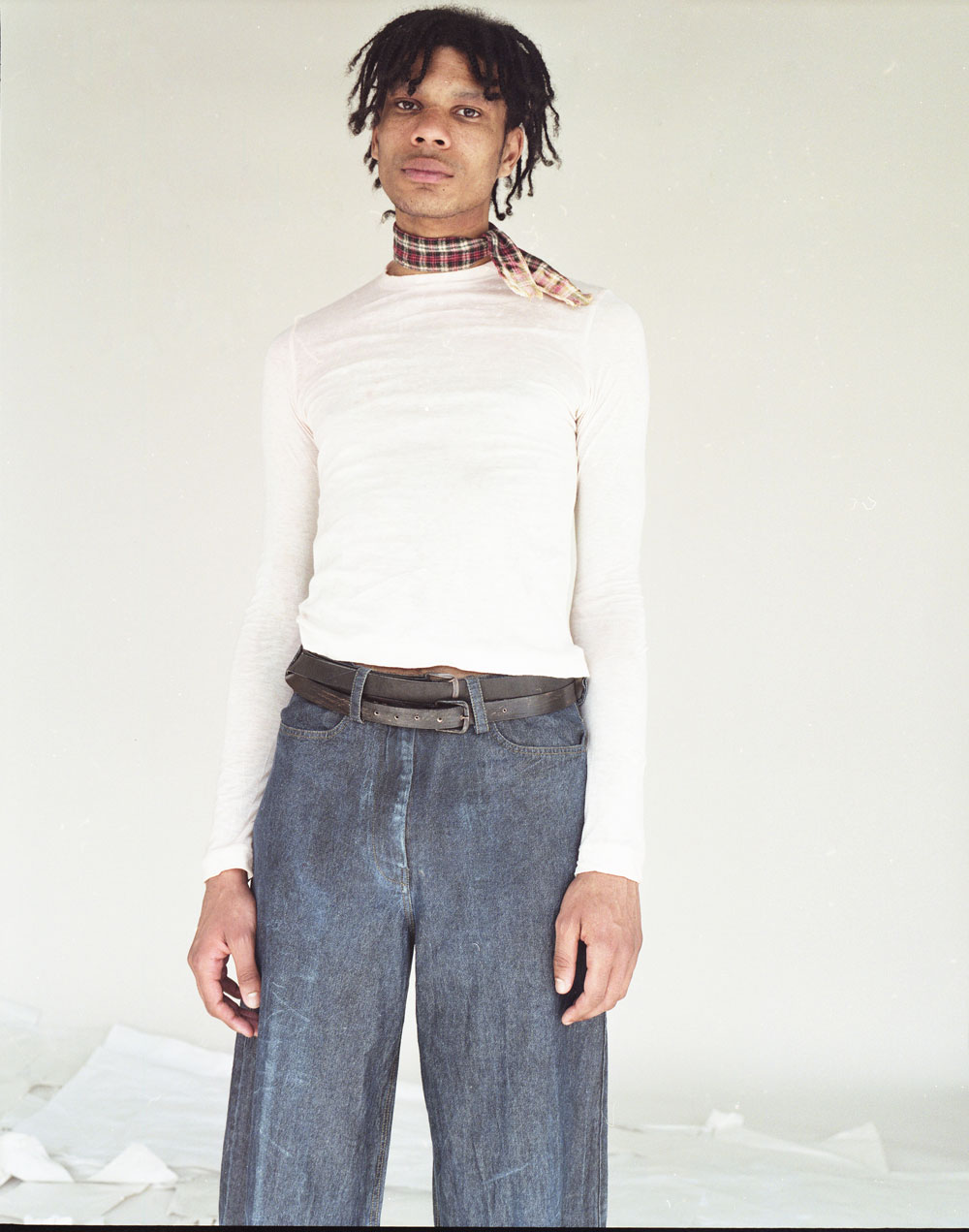 In design terms, this leads the Canadian born CSM MA fashion grad to question the idea of presentability in fashion, skewing menswear staples into new territories.
"We go out a ridiculous amount, drinking, we have easy access to every form of entertainment. I find it pretty interesting, this whole culture of instant gratification and how people are slowly destroying themselves in the process."
"I just create garments that relate to personal experiences where I felt like I didn't belong," he continues. So think: "Elongated flannels, very tight denim, cotton jersey cut too small; awkwardly slim and long tailoring. The textures and processes are very washed, bleached, something that goes against a conventional idea of how to look presentable."
As the brand slowly puts down roots in London's menswear landscape, we speak with Alexandre about the death of subcultures and why they've become symbols to vocalise a personal message -- and the ways in which clothing embodies the 21st century.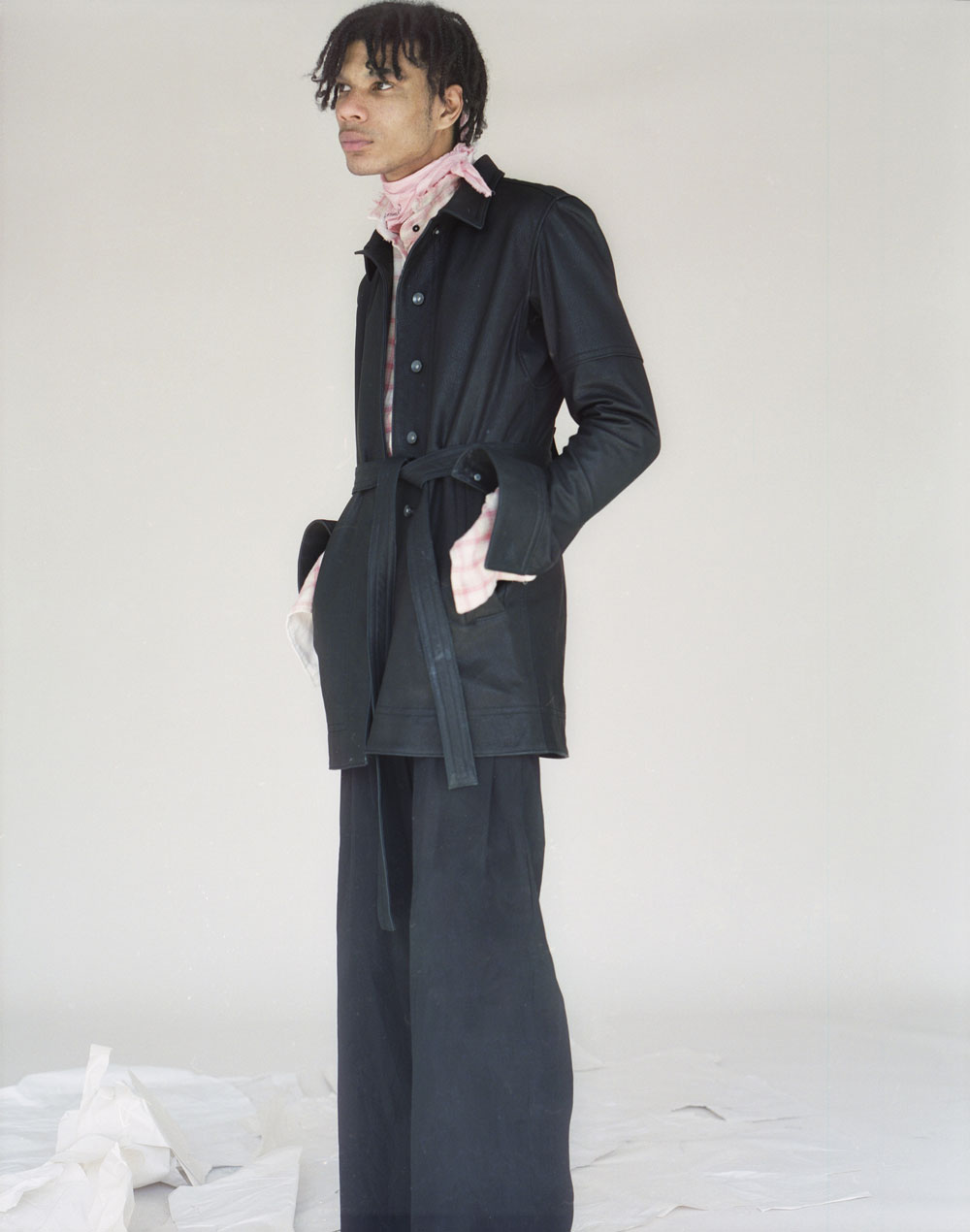 I like the idea of the clothes being the "spirit of our times". How would you even go about defining that and making your clothes "relevant" for that?
I was reading this book Inside Subculture, The Postmodern Meaning of Style, which analyses the death of subcultures and their re-appropriation. They were talking about this interesting idea that clothes used to have a certain moment of underground relevance in their subculture before becoming mainstream, tired and losing their meaning. Now clothes are born already tired and we use them as symbols in order to create our personal messages.
Do you believe clothes should be designed with a certain relevance and purpose in mind?Well, I make clothes and to me that has to come with a purpose, what is relevant for me may not be relevant for someone else though.
What do you find relevant?
Garments infused with energy and meaning that can still act as products and exist in the real world, outside the catwalk.
What is the purpose of your designs?
Hopefully, for people to feel well represented by the clothes, and connect.
It feels like fashion at the moment is divorced from its times. It does not reflect culture like fashion used to do in the 80/90s. Or would you argue that it does?
I believe it does, although I hate when people associate my work to past movements like grunge and punk. As I mentioned before, our past cultures are dead, they're just symbols used to vocalise a personal message.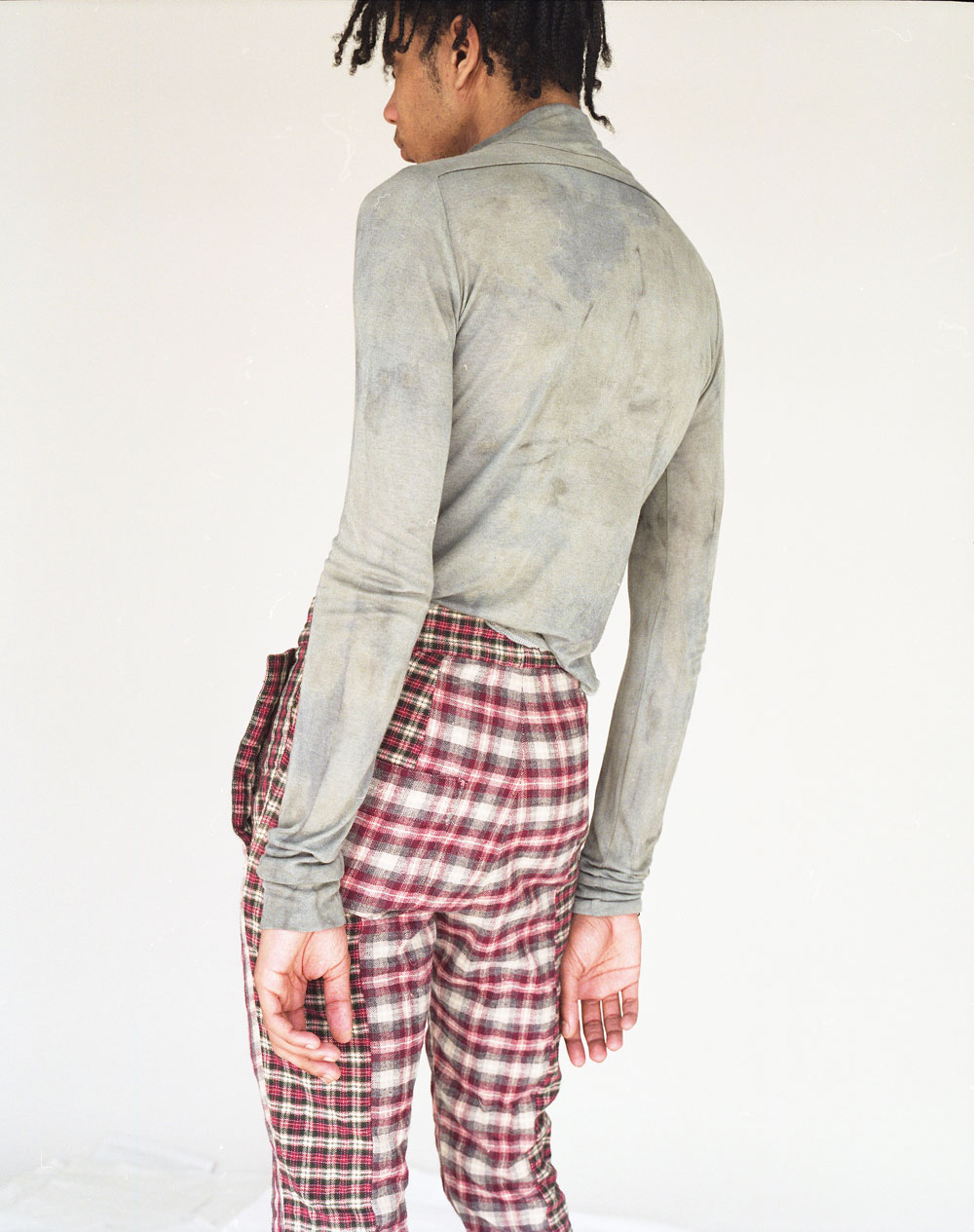 Could you expand a little on that?
The way it represents our times: with the internet and social media everything is accessible and fragmented, subcultures are integrated. It goes back to the postmodern idea of collage and just using what you want from any reference to create your own message. It is more about how personal you can be with it. I think looking back, it will be easier to see the essence of what it was.
What is "now" to you?
Just my social surroundings at the moment, whatever that may be.
Is there something vital to your design process that most people don't know?
I work much better with loud, aggressive music playing. Also, I work much better at night. My brain works at half capacity and I stop overthinking things.
What do you listen to?
Lately I fell back into old Converge, Norma Jean and Cursed, while making a playlist for a friend. Often when working I listen to bands like Drive Like Jehu, At The Drive In, Every Time I Die.
Where does the industry generally go wrong with its portrayal of the punk/rock
aesthetic in clothing?
They rarely use it authentically or for the right reasons.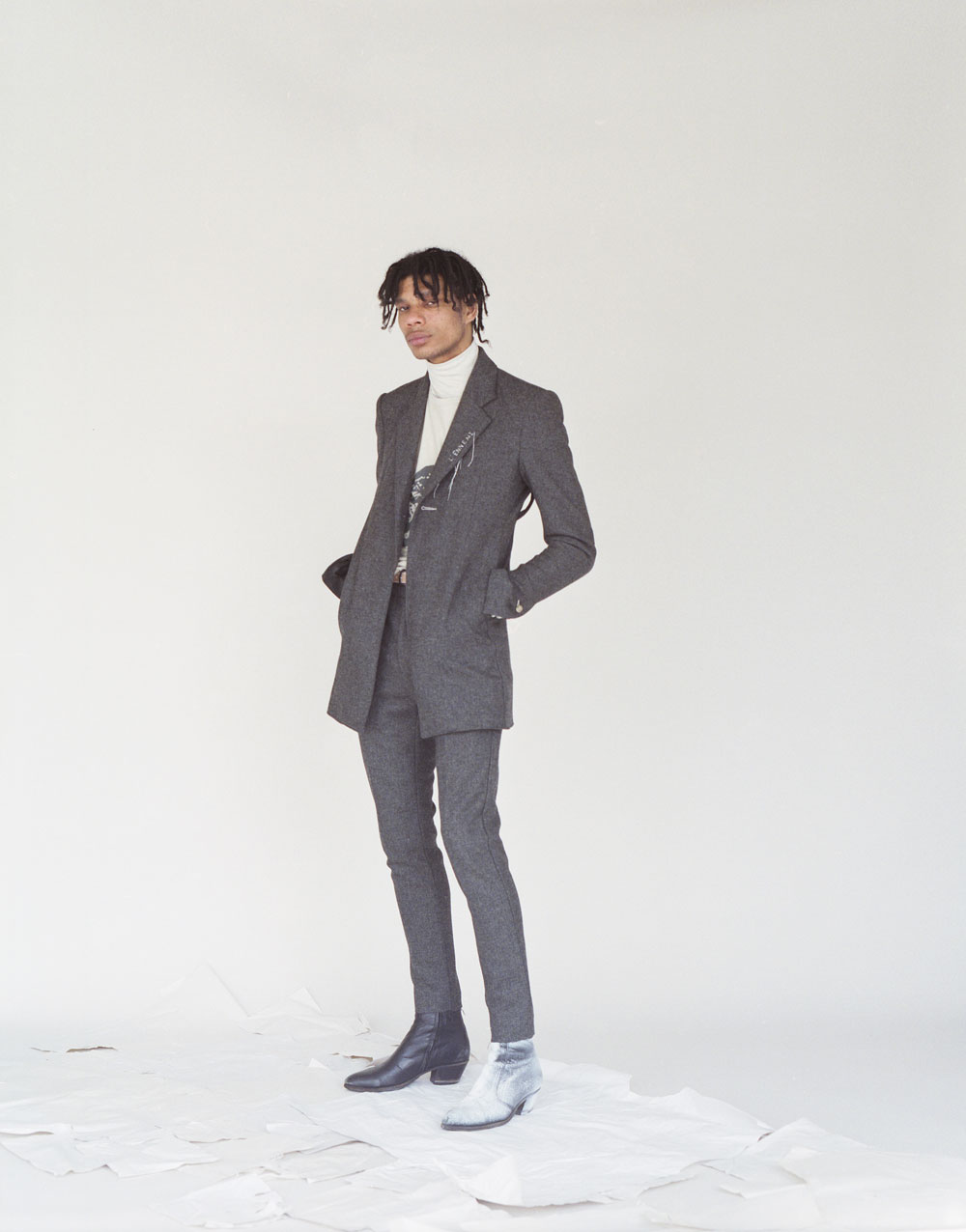 Hedi Slimane employed that vibe at YSL -- but in his case, it had a certain sense of integrity considering his background. What does integrity mean for you personally in your work?
Integrity should be the most important part of any brand. Look at any important and influencing brand and it all started with integrity.
Is there something you'd morally just not use in design?
Other people's ideas.
What annoys you?
Too many things, I'm trying to be more positive.
Tell me your definition of masculinity. Why is it so important to have an open attitude to different ways of seeing gender?
Coming from the suburbs, there was always this macho attitude that was forced on guys, the gender roles were pretty black and white growing up. I found my people a bit later, in the post-hardcore and the metalcore movement, when I got the internet around 15. I realised that there was a whole community that was in awe of these musicians and bands wearing girls trousers, long hair and promoting a man that could be fragile and different. I also discovered Japanese metal and anime which opened my mind and helped me free myself from the suburban. Everyone is different and there are no moulds…
Being located in London -- are you following a certain sort of path or formula? Do you have a certain plan?
At the moment I'm trying to do as much as possible with my time here and try to make the next collection much more definite. We've been talking with a couple of shops we feel could represent the brand well. As long as I can continue doing what I like for the foreseeable future, I'm content.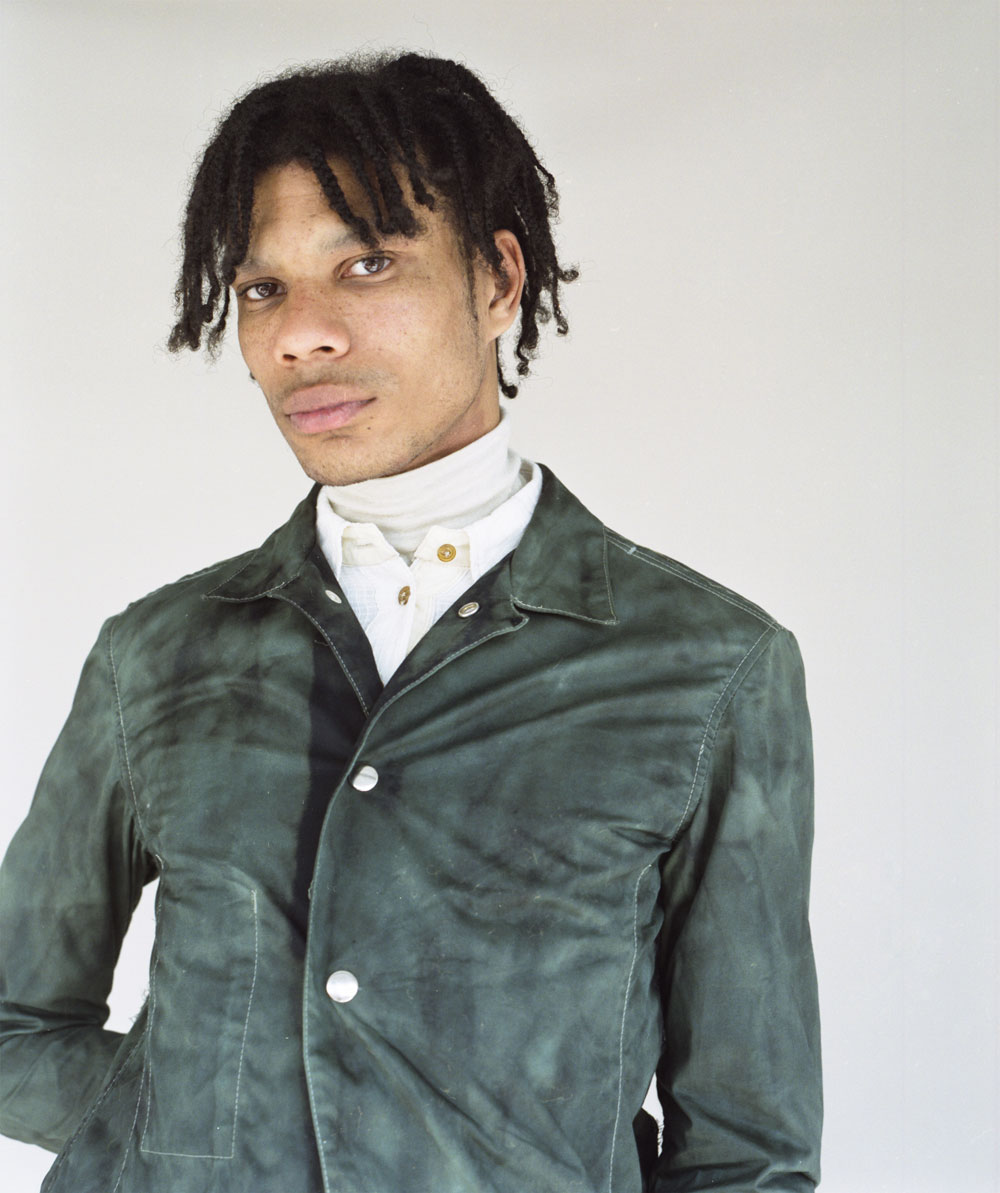 Credits
---
Photography Anna Best
Styling Anna Pesonen
Model Miles Felix
Photography Assistant Ella Kent