juice jackal (aka @the_cable_guy_) just released the best music video you'll see all week
Take an exclusive look at the heartbreak turned love letter to LA that is Juice Jackal's Atone.
|
13 November 2017, 6:29pm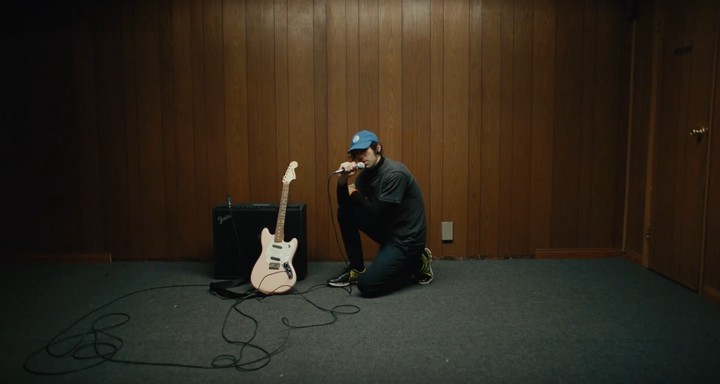 This article originally appeared on i-D UK.

Ben Morsberger, aka one half of the band Cable aka @thecableguy, has a new alias. The sunny sounding Juice Jackal is the LA musician's debut solo project, following up a series of collaborations with Dev Hynes and Corbin, as well as music for films by Gia Coppola, Petra Collins, Ryan McGinley and Spike Jonze. Because of course.
Last week he launched his solo project with the genre-defying Juiced EP, out now on eternally cool WEDIDIT Records. The five-tracker sits at just 19 minutes long; 19 minutes of really great sounding emotional manipulation. Our favourite track from the release, Atone, is dreamlike and drenched in aching vocals that tug on the heartstrings as Ben laments. "I wrote the song Atone when I was at the end of a relationship. The song is a wandering take on the anxiety and escapism that can happen when you're in the midst of a breakup."
Ben's love of film and video games shines through in the totally cinematic visuals we're happy to be sharing with you today. The sample used at the end, it appears, is quote from Solid Snake, the genetically engineered soldier at the centre of the videogame Metal Gear (duh) talking about the importance of truly living. The video stars Ben, performing to us in an abandoned wood paneled office block, alongside a bunch of well-cast weirdos walking the street, ascending wobbly dance poles outside seedy motels. The damp ceiling, the broken pole -- it's all perfectly flawed. Much, we're assuming, like the relationship at the heart of the song.
"When my good friend Eliel Ford was creating the visuals for the music video, he was super inspired by the Philip-Lorca diCorcia series in Hustlers. Eliel found all these incredible LA faces to be in the video through Craigslist, including this guy John Wallbank, who was in Twin Peaks. I'm a diehard Lynch fan, so that detail was very cool to me." All in all, it's a seriously good video for a seriously good song. It's one for the dreamers.