Jack wears suit jacket Dries Van Noten. T-shirt and chain (worn throughout) vintage from What Goes Around Comes Around LA.
jack kilmer on celebrity culture and his dreams of being a cowboy
The star of Kate and Laura Mulleavy's surreal thriller "Woodshock" is finding fame outside of his family.
|
23 November 2017, 6:31am
Jack wears suit jacket Dries Van Noten. T-shirt and chain (worn throughout) vintage from What Goes Around Comes Around LA.
This article originally appeared in The Sounding Off Issue, no. 350, Winter 2017.
Jack Kilmer never wanted to be an actor. Despite coming from a theatrical family — his dad Val played Bruce Wayne in Batman Forever and his mother is the British actress Joanne Whalley — Jack wanted to be a cowboy. Nevertheless, in 2013, when his good pal Gia Coppola asked him to star in her twisted teen drama Palo Alto, he knew he couldn't say no. Cast opposite James Franco and Emma Roberts as a bored suburban stoner called Teddy, Jack found the entire experience transformative, discovering as much about the process of movie making as he did about himself. Since then, the 22-year-old has carved out an impressive career for himself, landing roles in 70s crime drama The Nice Guys opposite Ryan Gosling and Russell Crowe, and indie flick Len And Company, alongside Rhys Ifans and Juno Temple. Recently, Jack starred opposite Kirsten Dunst in surreal thriller Woodshock, directed by Rodarte's Kate and Laura Mulleavy. Jack plays the role of a doomed teenager named Johnny in a film that follows a haunted young woman (Kirsten Dunst) as she falls under the spell of a mind-bending drug. Hollywood is falling hard for Jack, and so are we!
Hi Jack. Tell us a little about where you're from.
I was born and raised in Santa Fe, New Mexico, although I have lived most of my life in Los Angeles. The landscape of New Mexico is such a big part of my identity. I spent a lot of time outdoors, riding horses, exploring and camping, like Huckleberry Finn. It was so important for my family and I to reflect in nature.
How did growing up in the limelight change all that?
It's a blessing and a curse. We got to have nice tables at restaurants and occasionally fly on private jets, but we were tormented by paparazzi and sycophants for years. We had a sense of humor about it and protected each other.
What were you like as a kid?
I was quite unruly on one hand and very sensitive and well mannered on the other. School was very difficult for me the whole way through. My teachers didn't know what to do with me; I excelled in some categories and failed miserably in others.
What did you want to be when you grew up?
I have always wanted to be an artist of some kind. As a kid I was compulsively drawing and playing music all the time, but I didn't find acting until much later on. I still have plans to become a cowboy if I lose interest in everything else.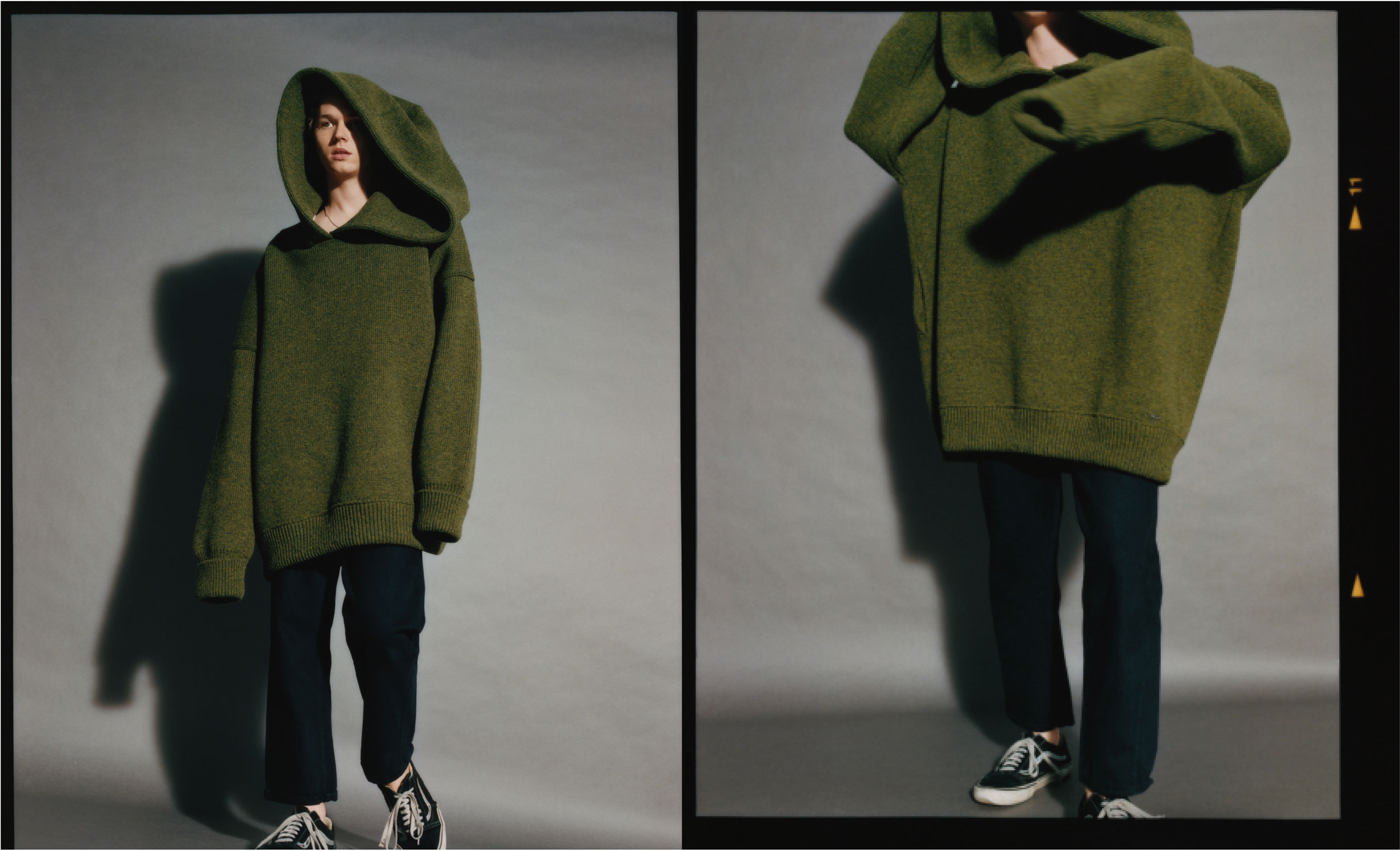 How did you get into acting?
I auditioned for Palo Alto as a favor to my friend Gia Coppola. I'm certain my audition was terrible, but they must have seen something in me. I was very introverted back then. I didn't have many of the attributes that actors usually do. I wasn't outgoing or flamboyant or anything... I needed a lot of attention and I was helped through that by Gia, my family and friends.
What was making Palo Alto like?
They gave me so much freedom to bring what I wanted to the role. It was the most fun I've ever had on set and I learned so much about acting and filmmaking. After shooting that movie I was able to objectively look at some of my behavior as a teen and move on into adulthood gracefully.
What is it about acting that appeals most to you?
Among other things I love the search for these poetic, elevated moments in life. I would be quite lost if I didn't have something to funnel my energy into.
What do you look for in a role?
I look for good writing first. Then a good director. I want to find directors that I really connect with. Like how Michael Fassbender and Steve McQueen hooked up. I would like to do more character acting as well. A lot of scripts I read now are lacking original characters, it's like they were written by the same person. It's really weird.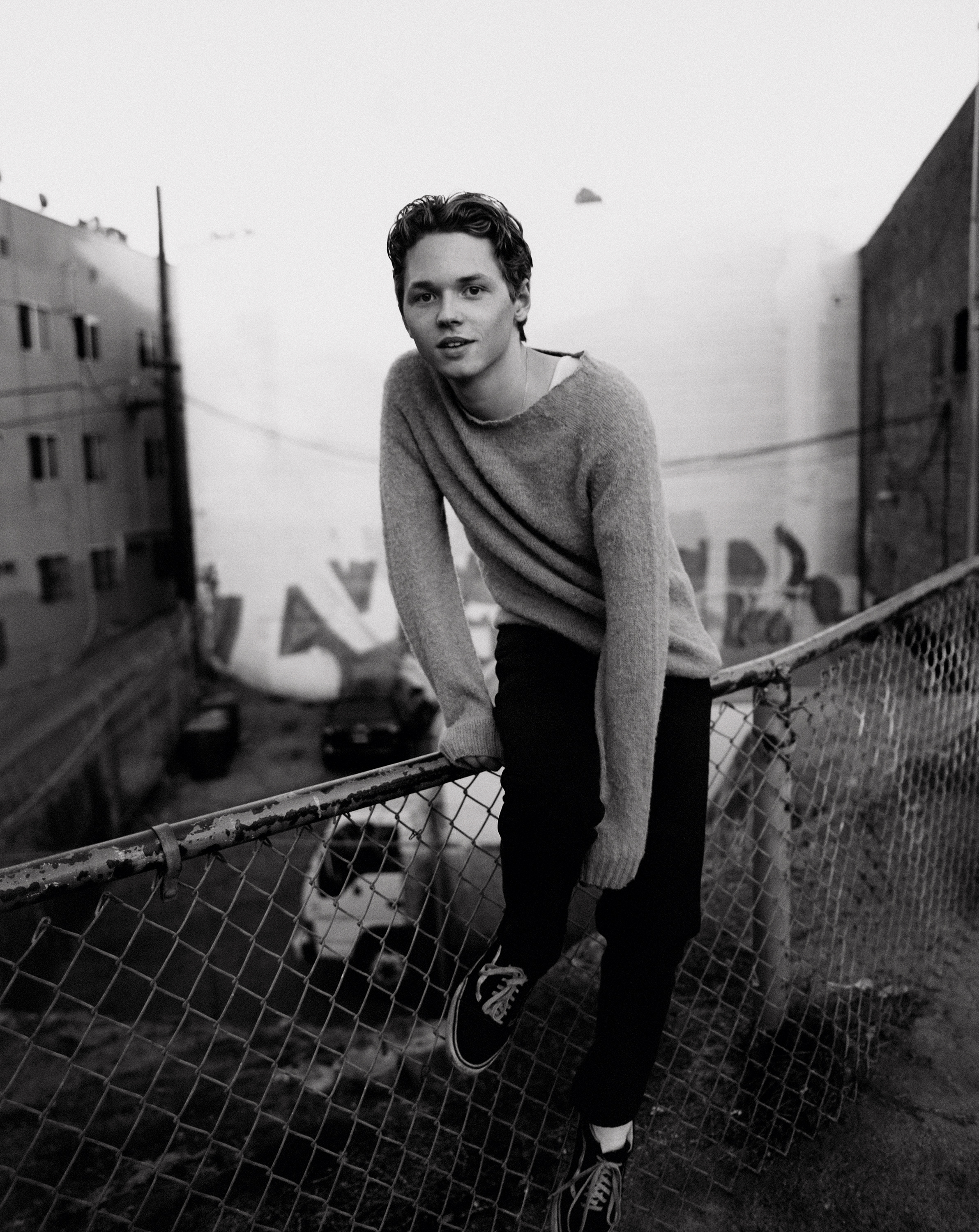 Do you think having actors for parents has affected the kind of roles you might choose?
Not really, I'm sure my mum would like to see me play Puck or Peter Pan, but just for her own amusement.
What advice have they given you over the years?
The advice my parents give me is so valuable. They give me advice on acting but also on how to live the life of an actor. How to properly unwind after a long day, or how to make use of the downtime when I'm not working.
Your next big movie is Woodshock. Can you tell us a bit about the film and the character you play?
The character is very dreamy and angelic. It was a different vibe on set than what I was used to. Most are so tense and stressful and you have to find your space within that. This was really welcoming, beautifully decorated, and open to experimentation. Kirsten and the Mulleavy sisters created a real atmosphere on set that I think is consistent throughout the film.
What was it like working with the Mulleavy sisters on their first feature?
They are the best. They are so kind and fun to work with. They are very sensitive and respectful to actors, which was sweet. I had a few scenes with Kirsten Dunst who I absolutely adore. She made me a better actor in those moments we had. They all really love what they do and that excitement rubbed off on everyone else.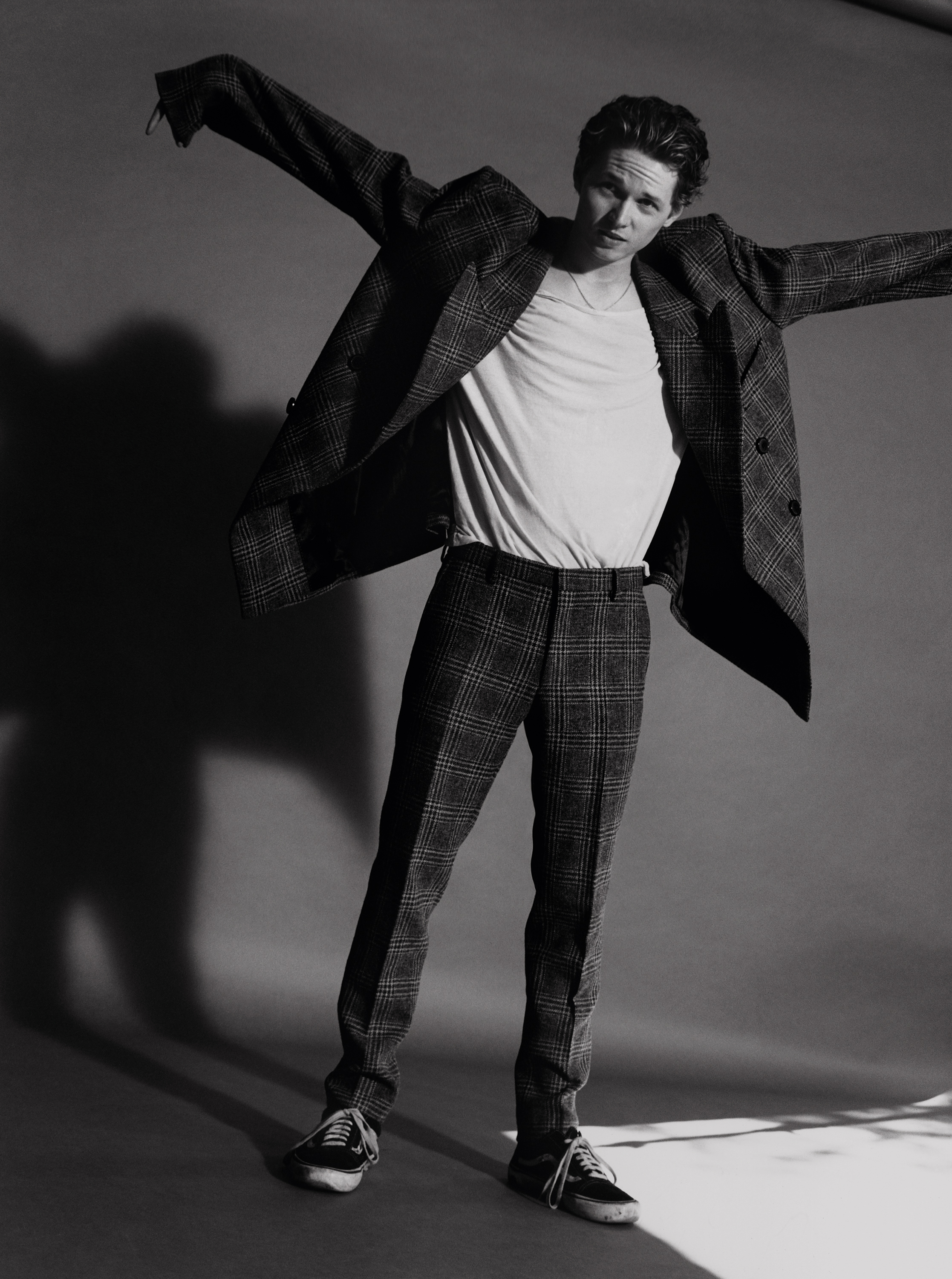 How do you feel about fame?
The work is my number one priority. If through fame I can inspire people, then I will embrace it. But I see celebrity culture as being separate from movie culture and I'm not that interested in celebrities.
Obviously there will always be haters and trolls who might berate you for having famous parents. How are you going to navigate that throughout your career?
Haters gonna hate, you know [laughs].
Aside from acting what else are you into?
I still write and record music all the time.
What's the bravest thing you can do as a young person?
Find these creative outlets, like art, and use them to communicate and bring people together peacefully. Be fearless and don't wait for your life to start… the time is now to be who you want to be.
What do you stand for?
Love!
What are your hopes for the future?
Keep working and improving what I do, and I hope to inspire and move people.
Credits
---
Photography Matteo Montanari
Styling Tracey Nicholson
Grooming Nathaniel Dezan at Opus Beauty using Opus Beauty using Oribe and Chanel Les Beiges. Digital technician Andrew Harringon. Photography assistance Ben Thomson Chad Crews and Mike Lopez. Styling assistance Elena Chavez. Production Giovanni Jance at F32. Production assistance Jai Crocker. Retouching Postmen.