changing how the body is photographed is fashion
Full of humor and free of past conventions of pose and sexualization, "Posturing: Photographing the Body in Fashion" celebrates a new generation of photographers changing the nature of the industry's imagery.
|
02 February 2017, 5:54pm
Photography Reto Schmid
This article was originally published by i-D UK.
Posturing: Photographing the Body in Fashion, a new exhibition co-curated by young star curators Shonagh Marshall and Holly Hay, deconstructs the way in which a new generation have liberated the human form, using the unexpected to disrupt usual interpretations of fashion imagery.
Taking movement and a newfound body freedom within the image as a starting point, Posturing is full of humor, and a liberated sexuality and unabashed sensuality. It's an exhibition that celebrates the extraordinary new voices in image making.
Posture can be used to impress or mislead, to focus or distract. The body is one of our most potent tools for expressing ideas, feelings, and creating a sense of self. When it comes to fashion photography, the body has for so long been just a tool used to create concepts around items of clothing. This exhibition brings these young visionaries together to explore the ways in which they are revealing the body's potential for making meaning. In front of their lenses, a model's form is captured in more humanistic, sensitive, and often surrealist ways. It's both a reaction to previous generation's visions of fashion and photography, as well as a desire to offer otherworldly visions.
Pulling together images from the likes of Tyrone Lebon, Zoe Ghertner, Hanna Moon, Brianna Capozzi, Joyce NG, Reto Schmidt, and Charlotte Wales, Posturing is full of photographs that challenge stereotypical model poses (side tilt, anyone?). Hanna Moon (whose images of Hari Nef from the pages of i-D feature in the exhibition) explains how: "It's been a natural process. It's about trying to bring more of the character out while taking pictures. I tend to not to direct models so much these days. I prepare the circumstances and mood that they could act or express themselves in."
The intimate play in fashion photography is between model and garment, photographer and model, photograph and viewer. This is further highlighted in the exhibition's layout, which echoes the actual process of a fashion shoot. Marshall and Hay organized it into five distinct levels: casting, styling, location, props, and art direction, showing the complex collaborative process at the heart of each image. Teamwork makes the dream work, as i-D founder Terry Jones used to say.
Do you think there was a specific time when the focus on posturing the body came into fashion photography?
Shonagh: The work of photographers like Viviane Sassen and Mark Borthwick employ an interesting idea of gesture and pose. Their work within a fashion sphere makes us question the garment through the way it is viewed on the body. I noticed around three years ago that a move away from the sexualized body was happening within contemporary fashion photography, and a group of photographers were subverting the garment by positioning the body in what felt like a new way.
Holly: You can see this in artistic work throughout history, but this approach to the body in fashion as such a widespread aesthetic feels much more recent. I think these movements always erupt as a reaction to something that came before. This comes after a period of seeing a very sexualized body or a very fantastical environment.
Do you think this is anything to do with current conversations surrounding feminism?
Holly: I am sure for some of the photographers it could be, but I see these images ultimately as being really positive and sometimes really funny too. I like to think that this is a celebration of fashion photography now. These photographers see the characters they photograph as an equal collaborators in making these pictures.
Shonagh: It isn't the central message of these images, however as Holly said they are all working with the sitter as collaborator. The section on casting in the exhibition touches upon this. There are 8 female photographers in the exhibition, out of a total of 17, which although not half, feels like a shift in what has been a very male-dominated industry in the past.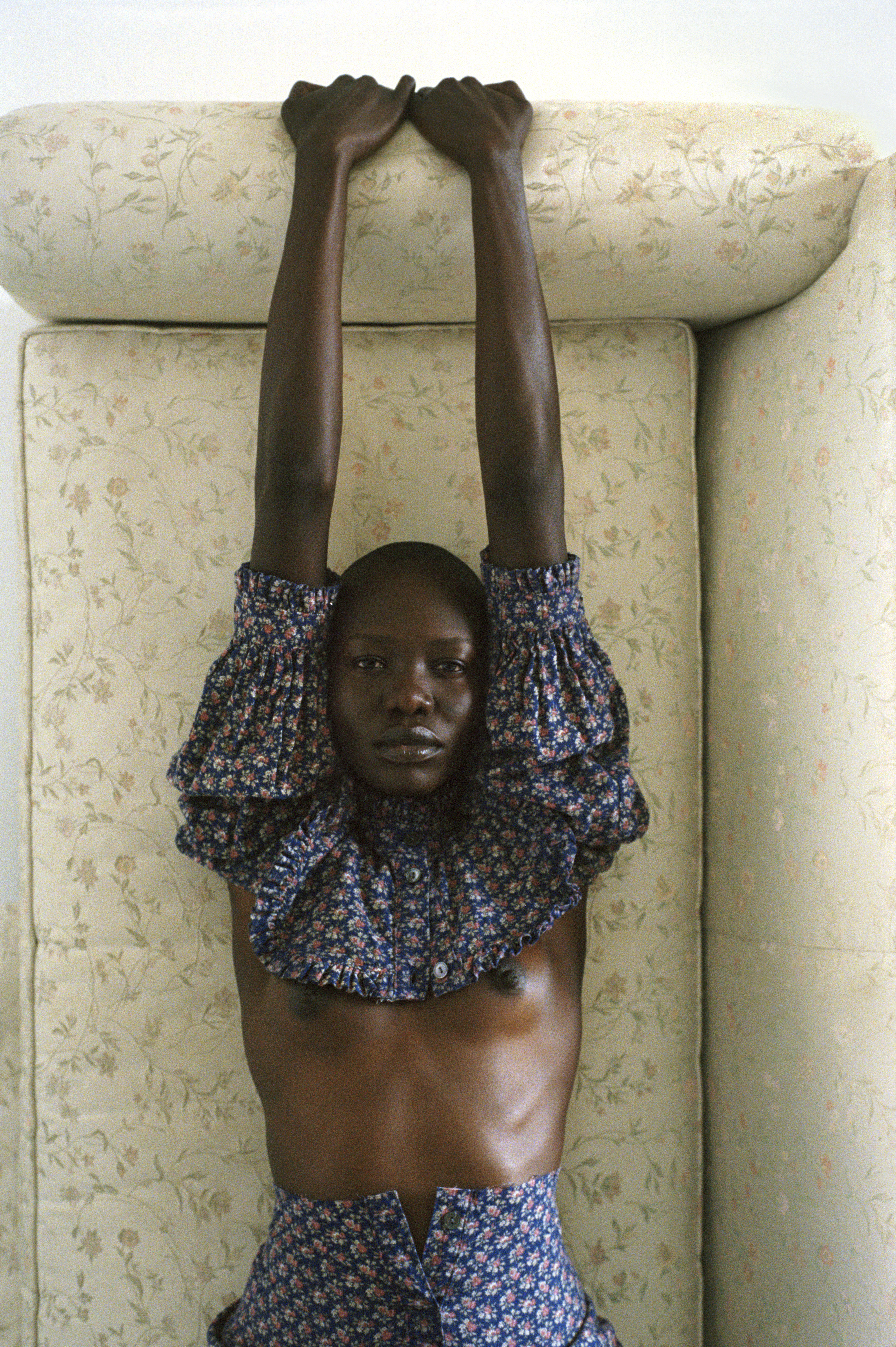 What makes a good fashion photograph?
Holly: To make you consider the garment in a new and interesting way.
Shonagh: For me, I absolutely love this group of images for their narrative detail. There are so many stories to be teased out from each and the way in which the clothing features has such an impact on building these characters. I really enjoy fashion's ability to tell stories.
How important are the different aspects of casting, styling, locations, props, and art direction?
Holly: One can't exist without the other and for all the photographers we spoke to in the making of this show, collaboration is the most joyful thing about making fashion imagery.
Shonagh: We talked a lot about the thematic sections that would dictate the grouping of the images. The theme around posture runs throughout but we were keen to have another layer that alluded to process. Each section is split into the different departments listed on a call sheet. We wanted to draw attention to the fact that something is always amiss in the images; the garment isn't worn in the correct way or not on the body at all, the model's face is cut from the image, a ponytail was the only element that could be controlled on the shoot. All of these different aspects come together to make the final image, none of them shouting louder than the other.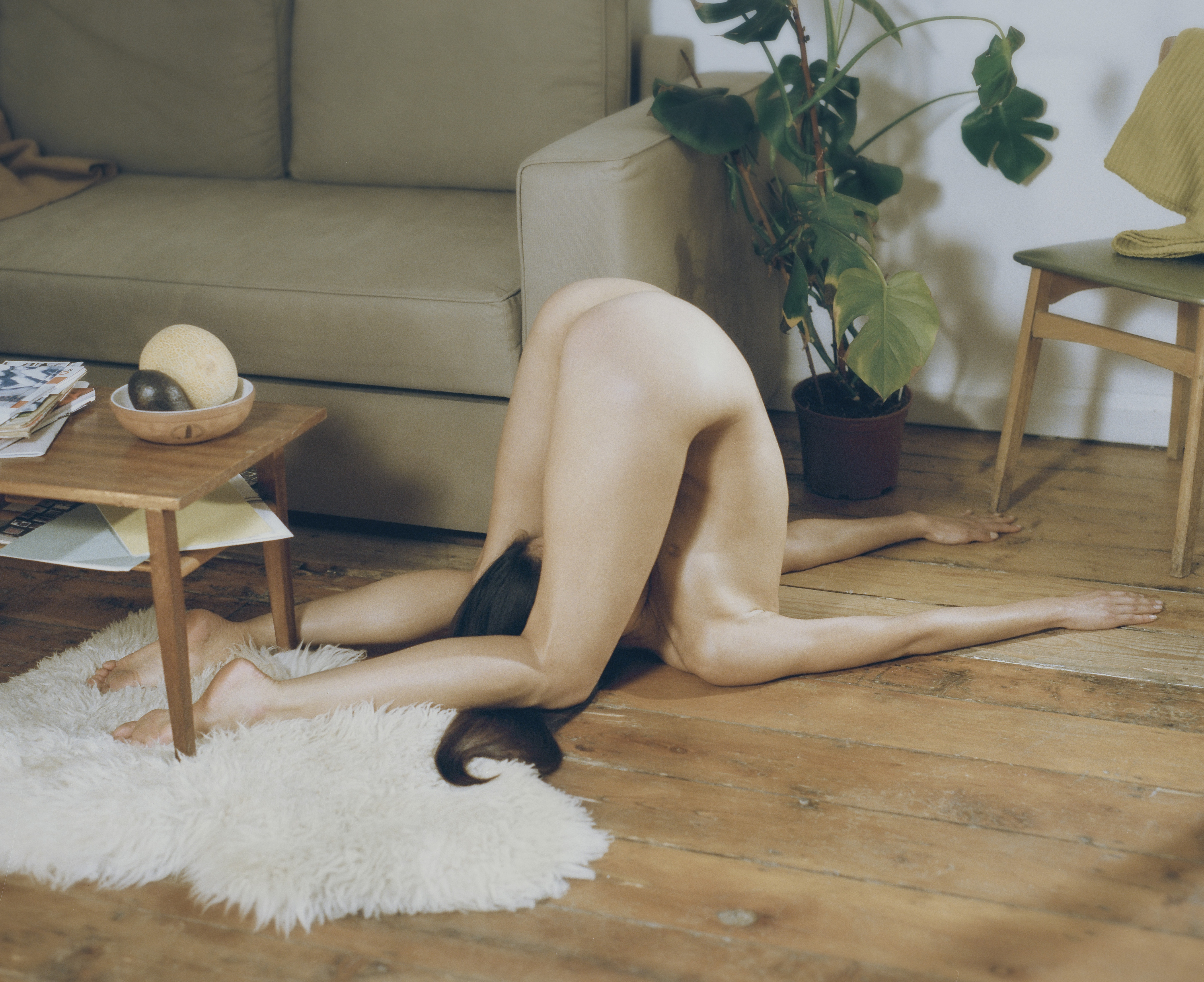 How would you describe the poses that exemplify modern fashion photography? Do you think we will enter new realms of body posturing in modeling in the future?
Shonagh: A really interesting thing that has come from looking at this group of images is the amount of women that feature that aren't traditional models. Marton Perlaki's mom and friends feature. Two children sit under the skirt in Joyce NG's image for 1 Granary. Sibyl Buck, who is a yoga teacher, musician, and sometime model is captured by Charlie Engman. Jess Maybury is the sitter for Tyrone Lebon's collaged pages in the layout section. I have no idea about the future of modeling and the way pose will evolve, but certainly in this group of work, the traditional model as a "clothes hanger" isn't their interest. They like to portray character, and many even told us when we interviewed them that if they do work with a model they ask them to forget everything they have ever learned in terms of how to pose.
Why did you choose the photographers you chose?
Holly: The approach to the body couldn't be a one off image. We wanted to present photographers who have such a dedicated and specific approach to the body in their work.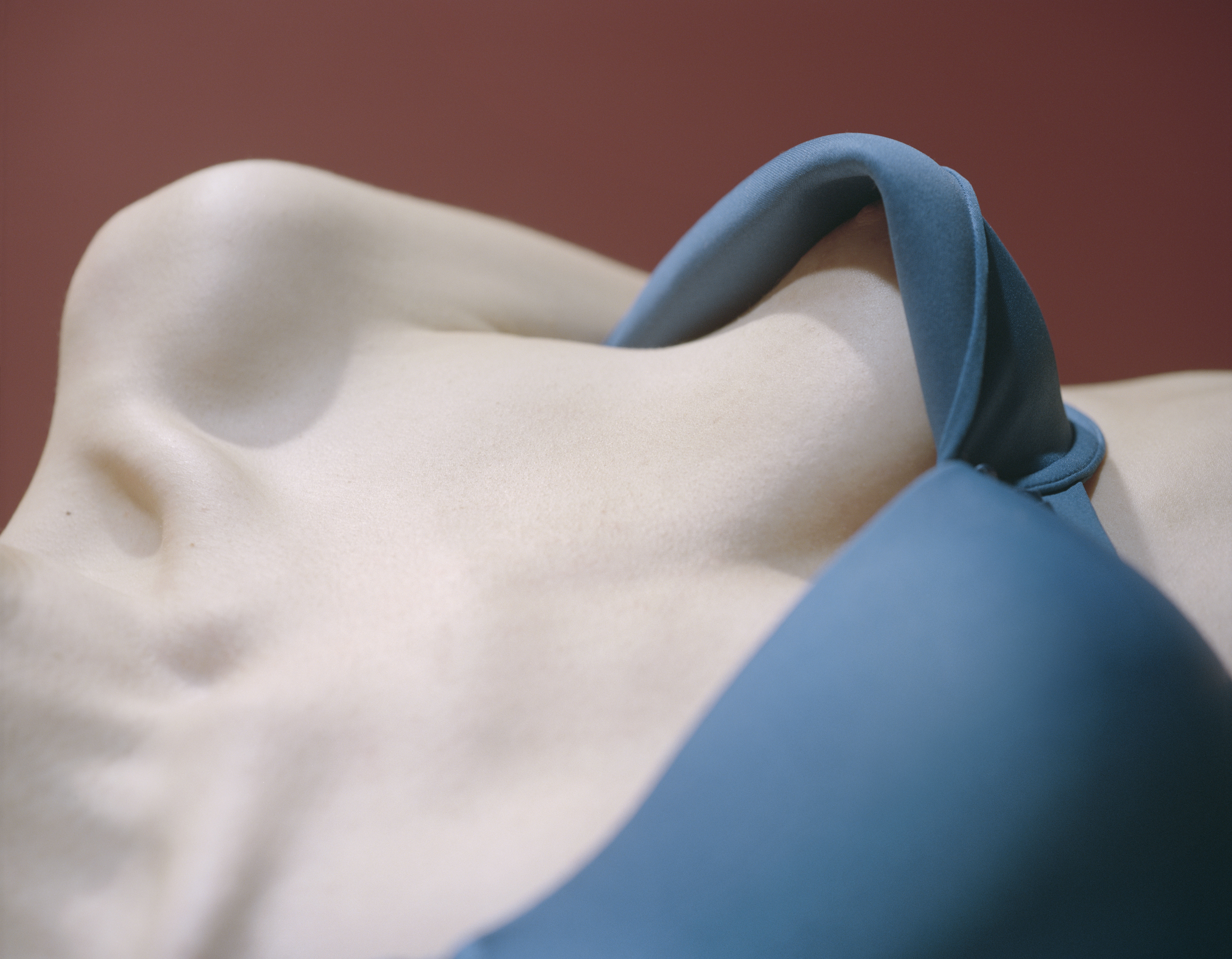 What do you want the audience to take away from this exhibition?
Holly: To see and celebrate the inspiring, challenging, positive fashion imagery that is being made by these photographers.
Shonagh: We really hope that it begins wider conversations around contemporary fashion photography. Creating a group thematic exhibition of contemporary fashion works is something that isn't done often, so we hope it prokes questions.
Why is it important to exhibit fashion?
Holly: To see a fashion photograph printed and framed in the physical space and allow the viewer time to consider the stories they are telling feels so important. Sometimes a story within the pages of magazine, with no explanation or context, means you flick past quickly without noticing the incredible detail that has gone into creating the work. We want to give people the opportunity to take it all in.
Shonagh: I personally am really interested in exhibiting fashion to interrogate the process.
Posturing: Photographing the body in fashion is on at London's Ground Floor Project until November 12. The exhibition is in collaboration with THE OUTNET and is the first installment of a three-part creative partnership with the brand.