the delicious fashion of promising graduate lisa liu
We're seeing modern military wear with feminine flair and we're into it.
|
17 November 2017, 6:58am
Well, we've made it to the pointy end of another year, that exciting time when we get to see what the country's fashion students have been pouring their hearts into for the past three or four years. This time we're predicting big things for UTS Graduate Lisa Liu. Her collection, shot here for i-D by photographer Chloe Nour, playfully riffs on familiar military shapes, softened with feminine tailoring in a yummy colour palette of contrasting creamy tones and neon. A parachute dress, an inflatable life jacket, a rope harness - here heavy duty waterproof and reflective work wear fabrics are reinvented as whimsical wardrobe must haves. Keen to know more about how she plans to channel her talent, we spoke to Lisa about what inspires her and where she sees her future.

Can you tell us what inspired your graduate collection?
My collection is a deconstruction of masculinity and the military uniform. I was really interested in how the military uniform represents the idea of the ultimate masculine hero and how that's also quite sexualised. I wanted to create something that was a reaction to that, something feminine, soft, playful. I looked a lot at WW2 Air Force uniforms and started collecting ex-US army items from online stores and going to surplus and disposal stores. I liked that, up close, these old garments had holes, names scribbled and crossed out - they each had a story of their own and this element of vulnerability I wanted to expose.
Inside military garments they always have a label that has numbered instructions on how to wear it so I featured an enlarged version of that on the puffer jacket. I also included some military ID numbers that came from the old garments I looked at and text from fighter jet flight manuals like "dive recovery", which I found special and had meaning outside of its context.
You've worked with lots of denim in the past and this collection sees a huge shift from your previous work, embracing colour in a big way. Which techniques and ideas have you maintained and what new ideas have you brought to this collection?
Volume is important to me and something I've maintained throughout my practice, I love garments that move with and follow the body. I think colour was a huge new thing for me in my graduate collection. I only got into colour at the end of last year. I went to India to learn how to weave and there was colour everywhere and so many colours available. I kind of winged it and put all the colours together in my weaving, it was the first time I'd ever used so many colours in one go, but it really opened up my love for colour.
What first ignited your interest in fashion design?
In high school I looked up to this really cool girl in the year above me and she made her own clothes and I decided I wanted to do that too, haha, so I picked up sewing in my last years of high school and kind of fell into fashion from there.
You're still experimenting and shaping your aesthetic but how would you describe it at this point?
Colourful, voluminous and playful. I also like the idea of my aesthetic being fearless, if an aesthetic can be fearless.
Are there any designers you look up to?
Rei Kawakubo for obvious reasons. I also look up to Craig Green, his garments are so technical it's amazing. I also love Miu Miu and Maison The Faux for the energy they carry into their collections.
What's next for Lisa Liu?
Honestly, nothing too concrete! I'm kind of going with it and seeing where things take me. I'd love to travel a bit and get some more experience, keep making things and eventually start something up of my own.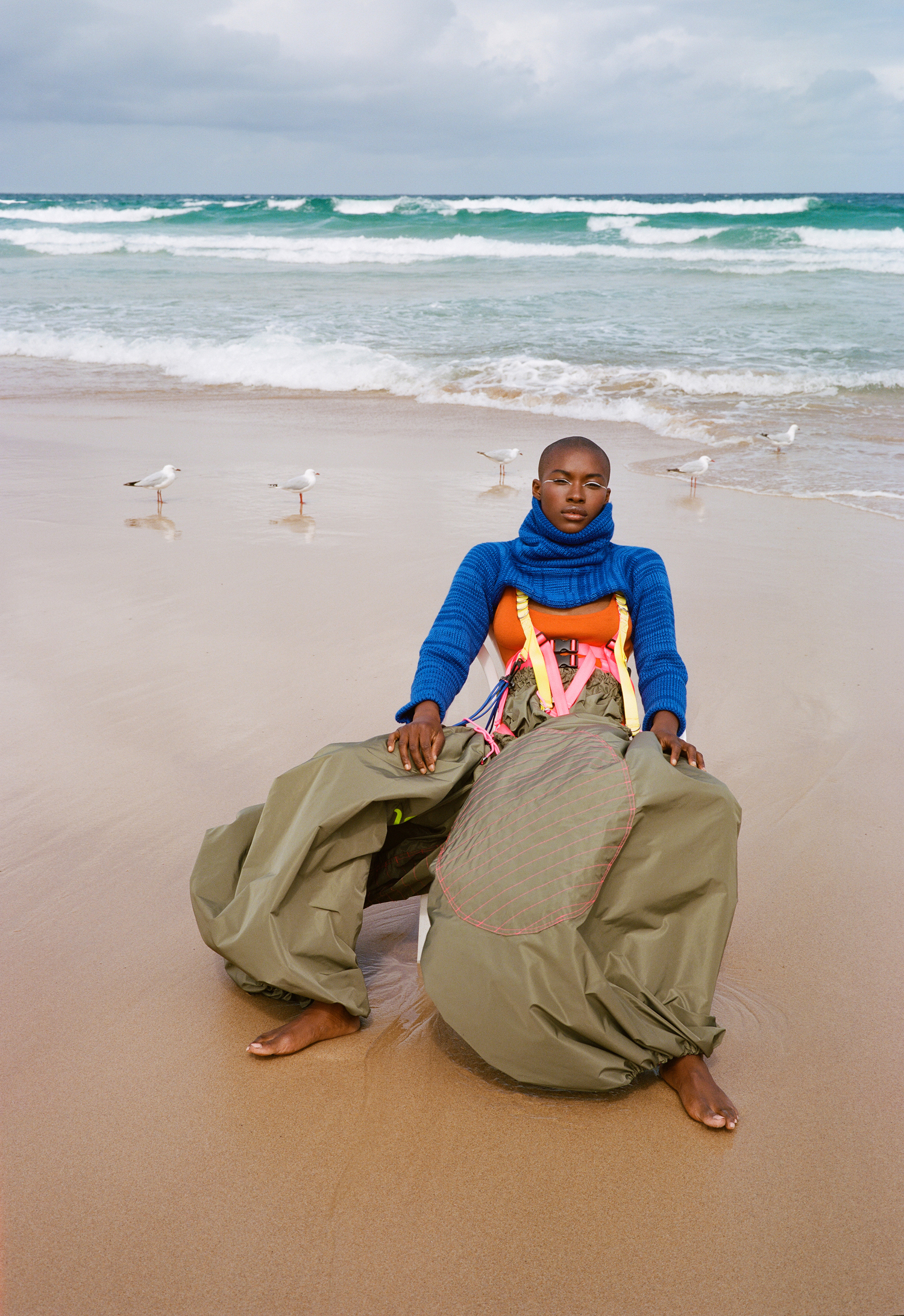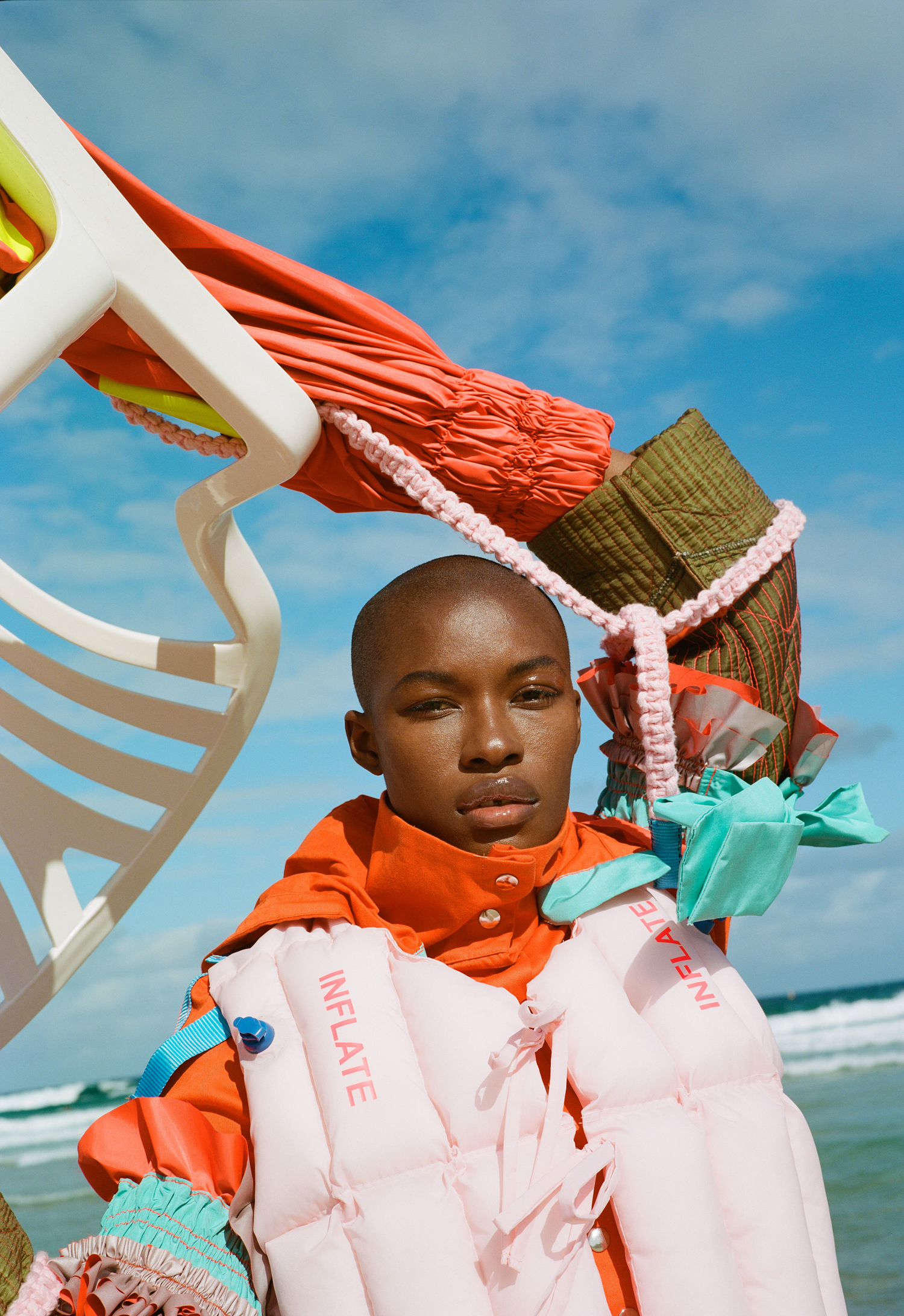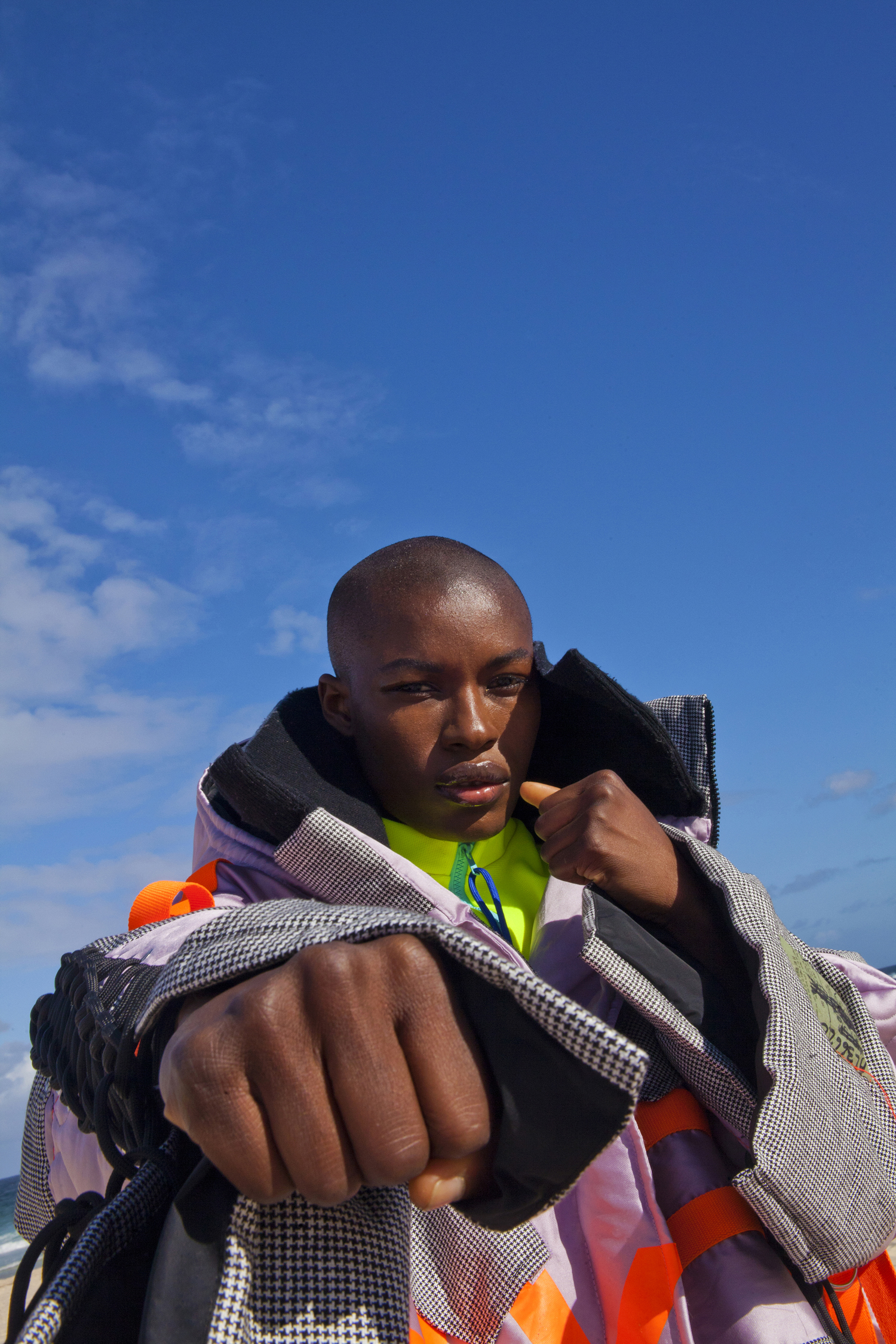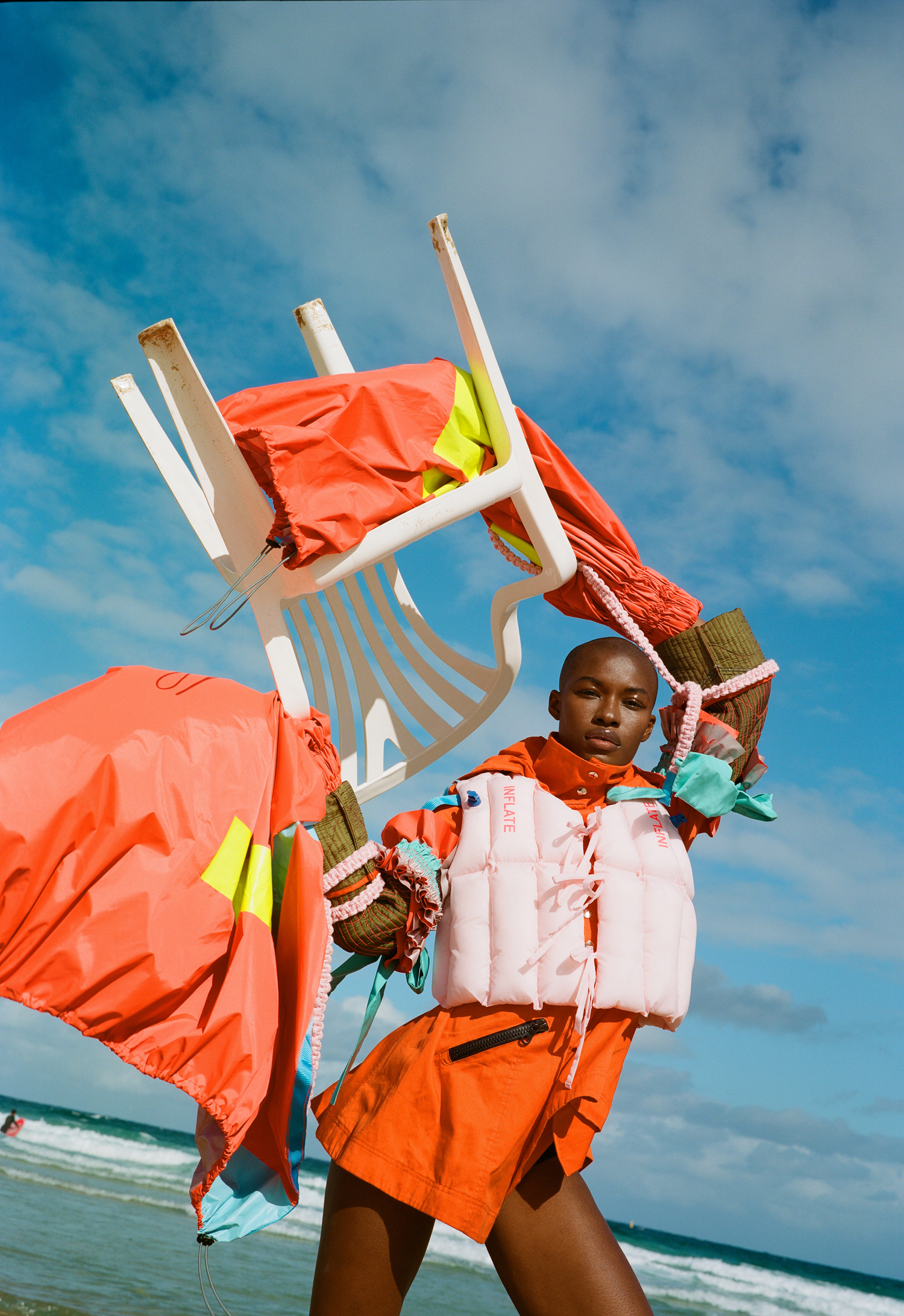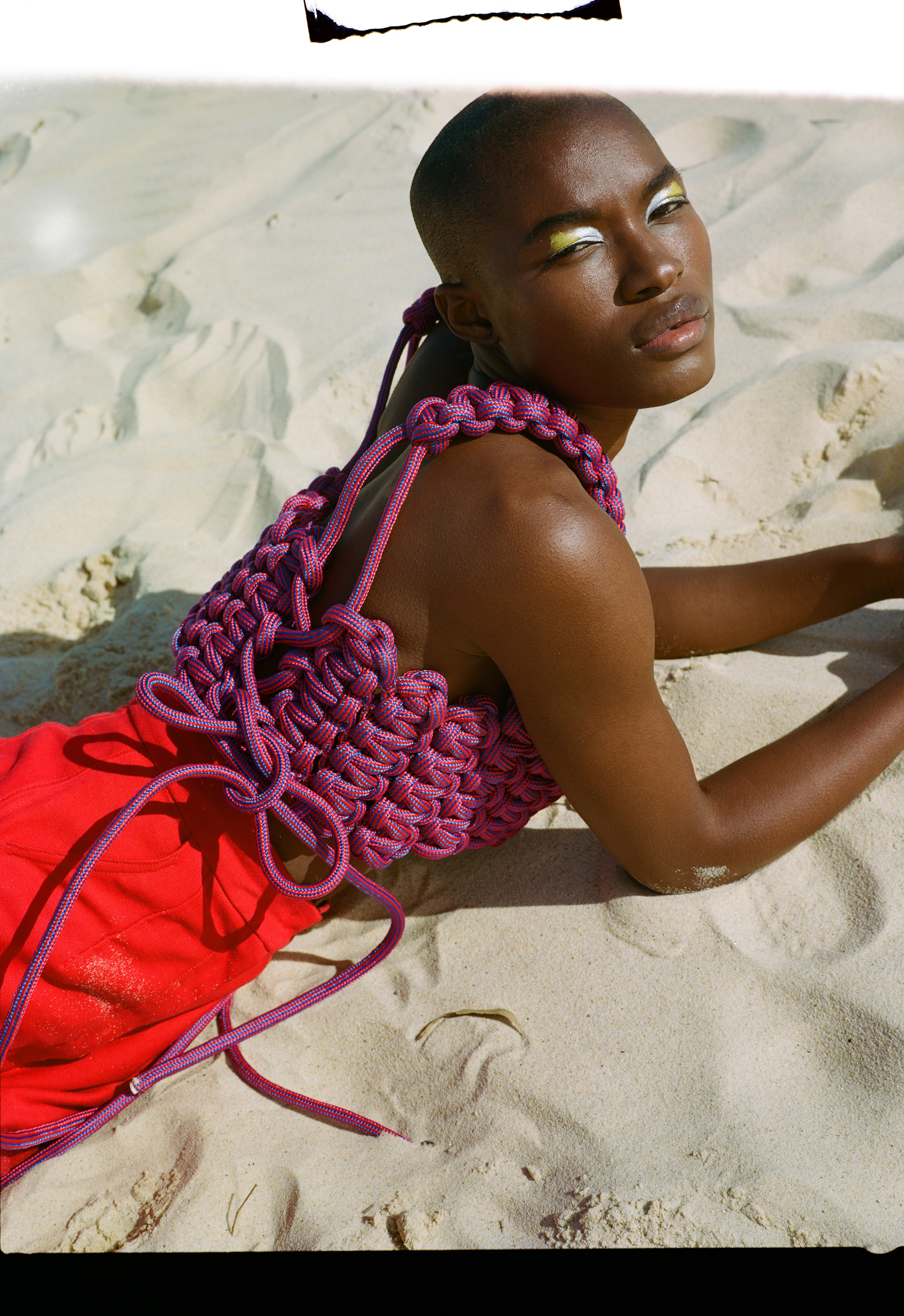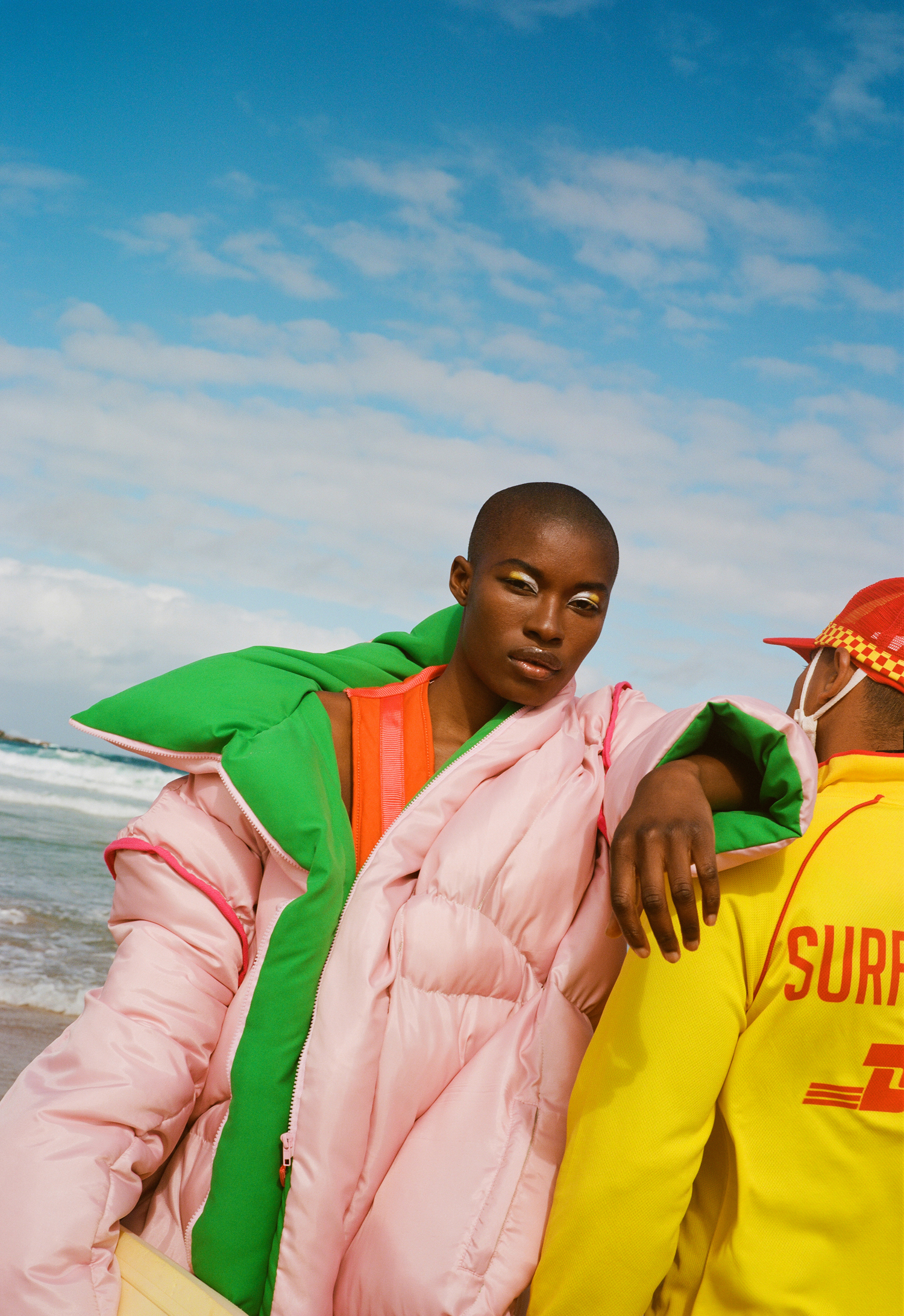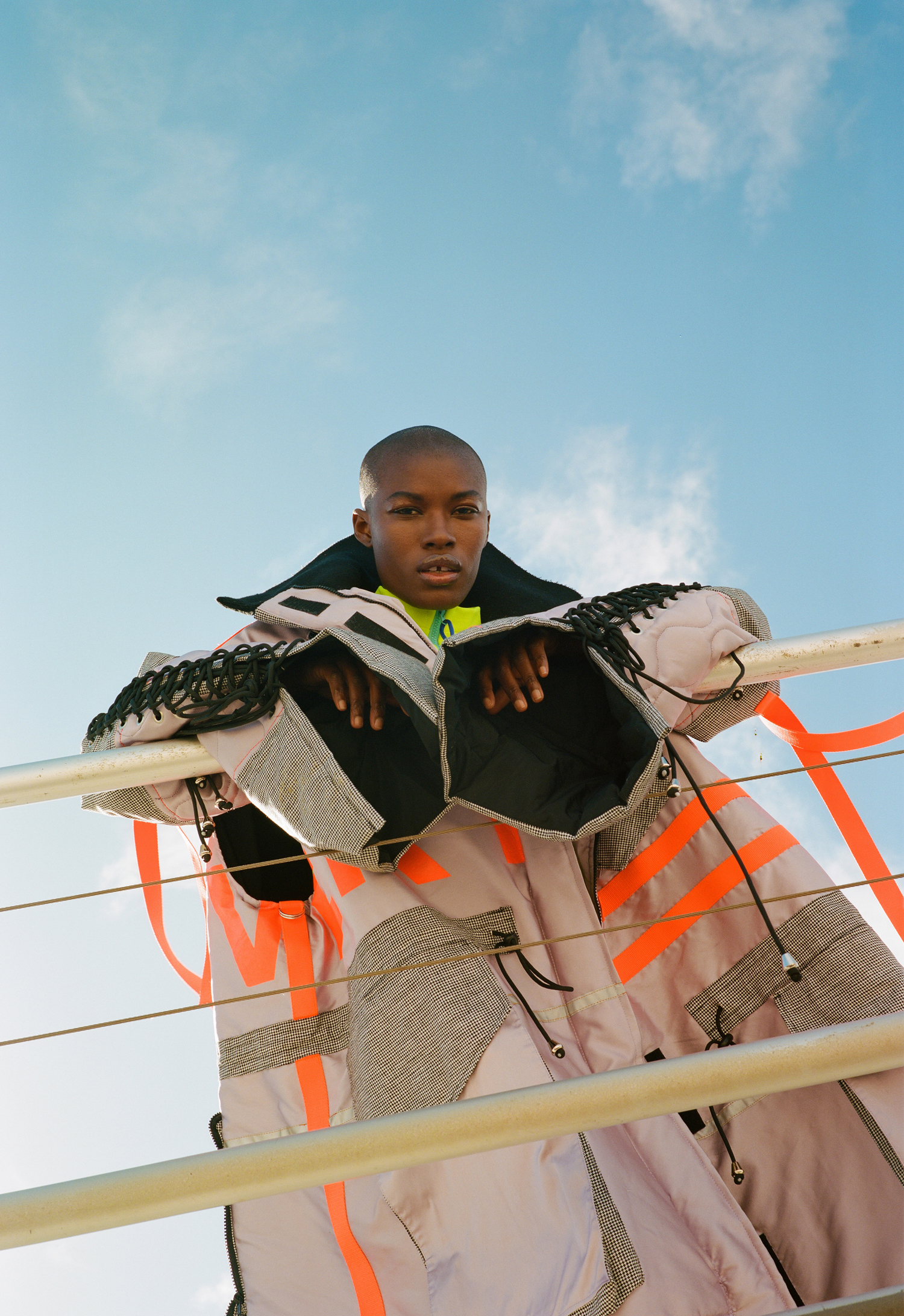 Credits
---
Photography Chloe Nour
Makeup Joel Babicci
Model Memu Conteh @ FiveTwenty