Models wear all clothing ANDRE WALKER. Naomi wears jewelry (worn throughout) model's own.
andre walker is fashion's most independent spirit
"The world isn't just here for us to look fabulous."
Models wear all clothing ANDRE WALKER. Naomi wears jewelry (worn throughout) model's own.
This article originally appeared in The Radical Issue, no. 351, Spring 2018.
Fashion has an odd relationship with time. From the relentless future-looking seasonal collections to the past-looking cycle of nostalgia, it's all too easy to lose sight of the present when you're consumed by newness. While many designers are happy to travel in this space, Andre Walker has always placed himself apart and set his own pace. After presenting his debut collection of freehand flat-cut garments aged 15 at New York's Oasis club, the East Village Boy Wonder acquired cult status with his eponymous label of signature shape-shifting silhouettes shared over two decades. However, while consulting for the likes of Marc Jacobs and Kim Jones, time seemingly stood still as Walker retreated to the behind-the-scenes shadows before Rei Kawakubo and Adrian Joffe invited him back into the spotlight with an installation at Dover Street Market in 2014. Last October, he made a triumphant return with a time traveling presentation that celebrated his past and looked to his future. The 21 unisex looks presented on the steps of Paris's Musée des Arts Decoratifs were re-imagined from his work between 1982 and 1986. "I didn't choose them, they chose me," he said modestly after the show. Without an archive of his own, Walker returned to well-thumbed sketchbooks and sourced pieces from the private collections of some of his closest friends and biggest garment obsessives — Kim Jones, Patricia Field, Christiaan Houtenbos, Kim Hastreiter, and Henny Garfunkel — before collaborating with Pendleton on the fabrics to breath new life into lost but not forgotten fashion history. Ultimately, he approached the collection with the same naïvety and sense of DIY magic he had done three decades earlier.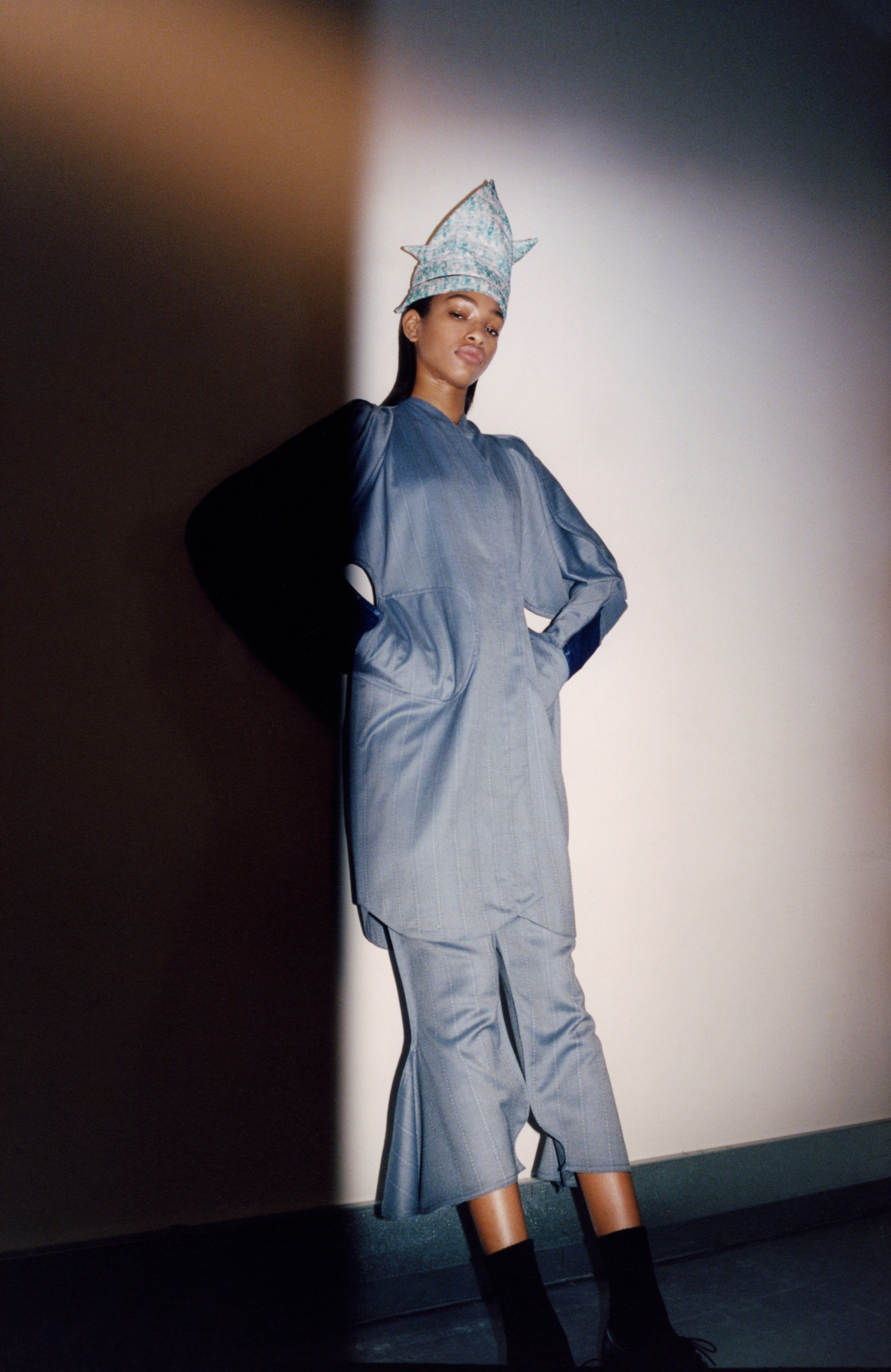 Can we explore your decision to go back to your early pieces. What was the catalyst?
Over the last 20 years, close friends have habitually reminded me about my early garments or talked about photos from these early shows and I would respond with something like, "Oh that's great!" before changing the subject. I never thought about this period. That changed when I saw the photos for myself. It was observational curiosity.
Would you say your creativity is driven by curiosity?
It is. These clothes felt brand new to me and I couldn't resist them. They filled me with curiosity.
How did it feel to return to work you had created in your late teens and early 20s?
It felt foreign. It was incredible really. I remember seeing Bill Cunningham at a Marc Jacobs show in 2012 and he was like, "Wow, Andre, those clothes you did back in the 80s!" He planted the seed in my mind…
Has it taken time passing for you to fully appreciate your work?
When you're experimenting and just taking whatever you have in front of you and making something from it, it's not methodical, it's purely instinctual.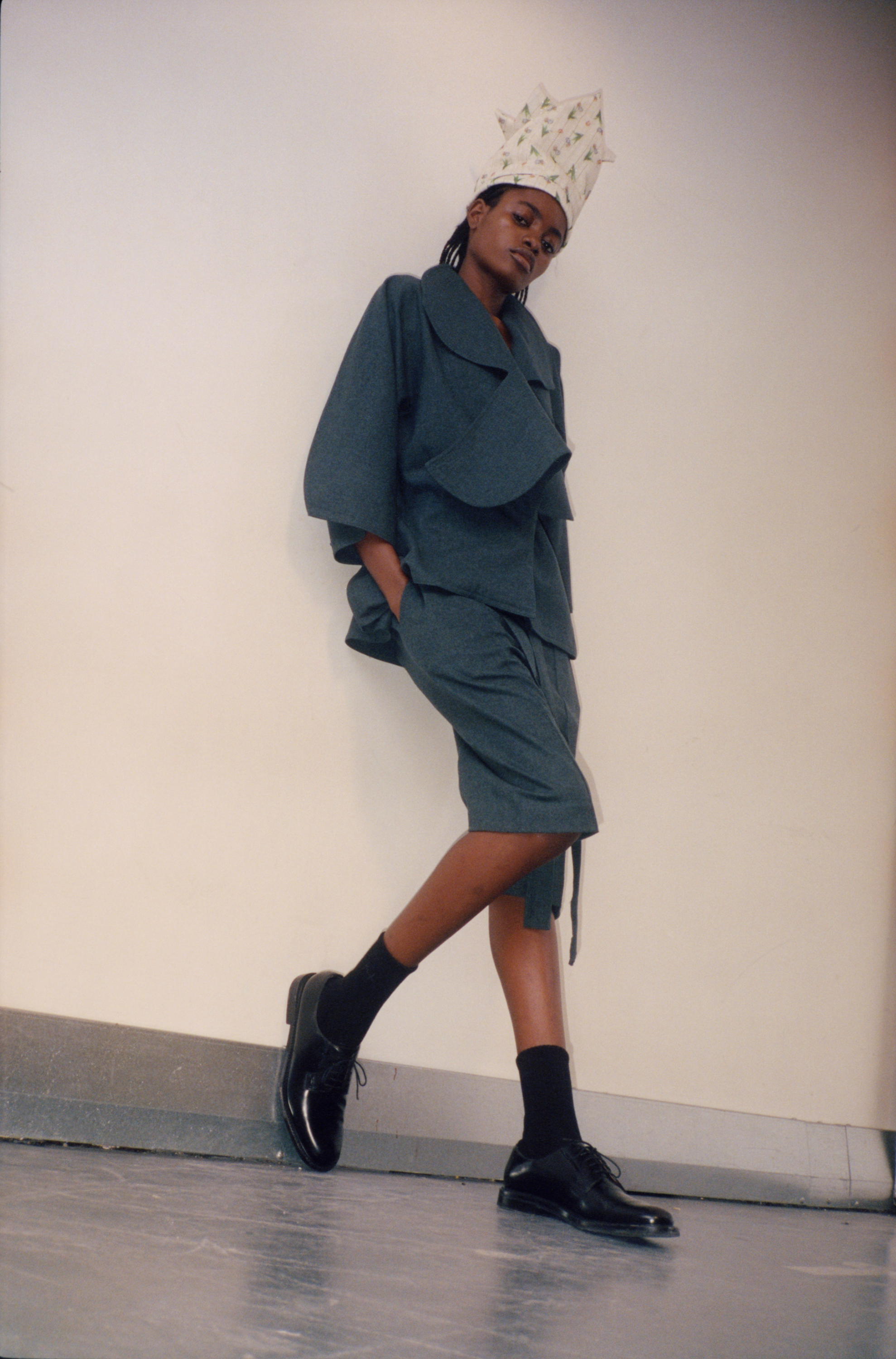 That's a key point. You were creating these flat-cut garments without any formal fashion education and doing things in a naïve sort of way.
Totally. In a sense, it was really DIY. The conundrum of how to conquer European fashion at the age of 16. All I had were these W magazines and my dreams. My friend Jeremy (Lewis) always says, "Just keep working Andre, just keep working!" I want to carry on becoming more lucid and coherent, and applying myself to the task at hand. I'm interested in the philosophy of design and creation itself — I'm obsessed with creation, I'm obsessed with God and the Big Bang and evolution.
These are big questions.
We're all here, running around working, we've got this amazing planet and we've got science too. We learn through observing the world around us. Countering the hearsay, I'm focused on foundational and unconditional truths. There are certain things that we can't deny in our lives because we see it every day.
What do you see in terms of the fashion industry?
If fashion stopped talking too much and just looked around, then the industry would see that it needs to change. The health of the people, the resources of the planet, and how we work together as a community are the things that are helpful.
It's not in sync with what is going on in the world.
This industry is composed of so many entities, identities, and visions but it all comes down to each of us making a point and taking a stand. I feel so strongly about countering this whole process of planned obsolescence.
A reaction to needless consumption.
You have a relationship with your consumer. Imagine paying $4,000 for a coat and not being able to return it for repairs because the label doesn't have the know-how or incentive to do so. A lot of these huge luxury brands can't even stand behind what they do. Even though it's constantly building this intangible desire, fashion can have a coherent sense of value, sustainability, normalcy, and humanity...
It can and should.
It comes down to everything from casting, the selection of fabrics, the way things are made. I'm a little exhausted with observing greed, blind notoriety, celebrity. I love design, I love creation and I feel like there is a new way to respond. On every level, we all need to see what we can do. There's going to be changes in the ways many things are made in fashion.
It sounds like you're more hopeful than anxious.
The truth is we have to look at our resources, including our psychological resources, our family, our community. Who are we accountable to? You know, corporate fashion can become incredible given the right amount of attention and support.
What excites you most about tomorrow?
I would love to have a perfume, and people buy it, treasure the bottle, and come back to get it refilled. That's how we should be working. We can get things delivered in seconds all over the world but we can't get a perfume bottle refilled? There's something wrong there. I'm attracted to it from this idea of sustainability, that's what is exciting to me. I love exposing these ideas and sharing them. I'm against planned obsolescence, not just in fashion, in everything. The world isn't just here for us to look fabulous.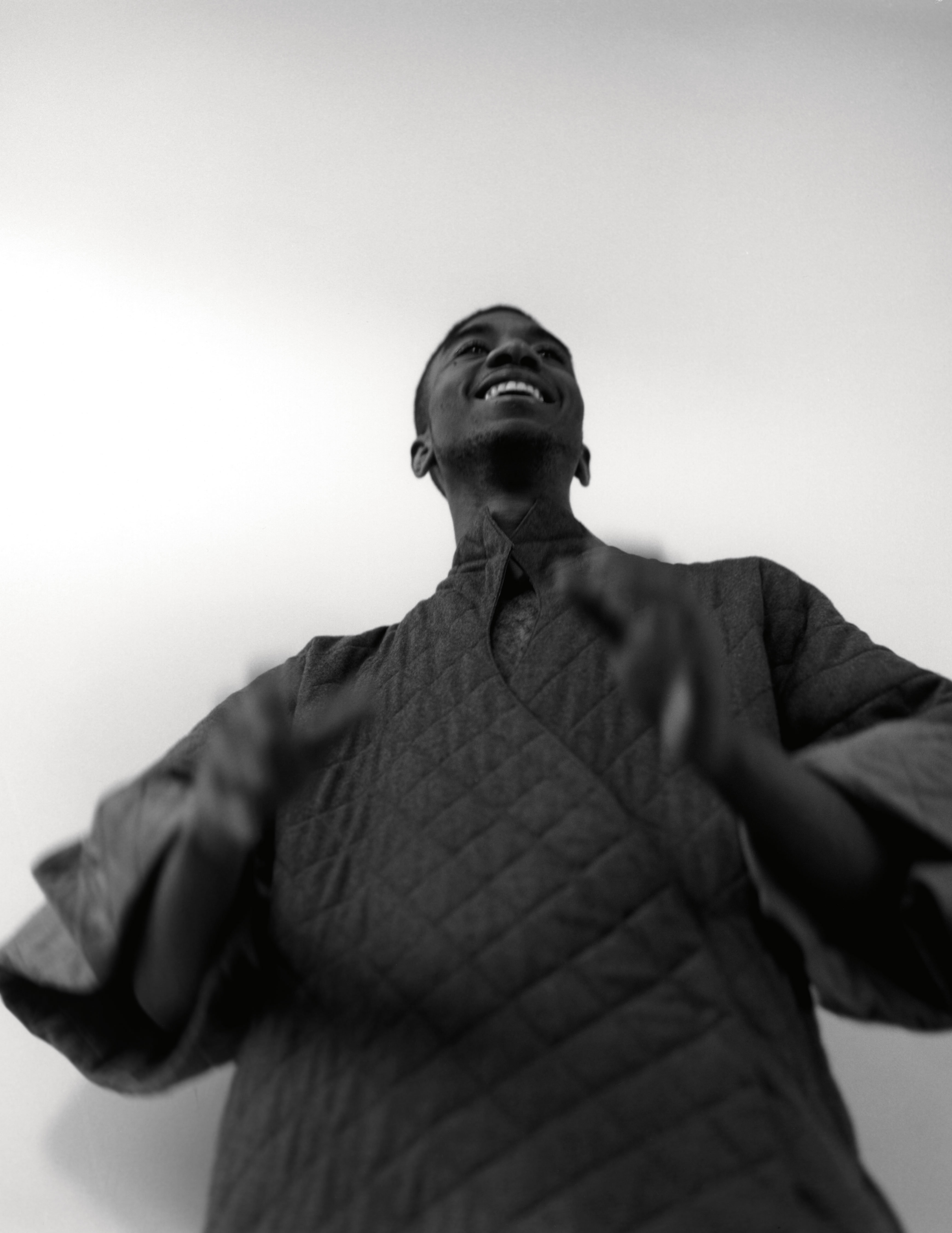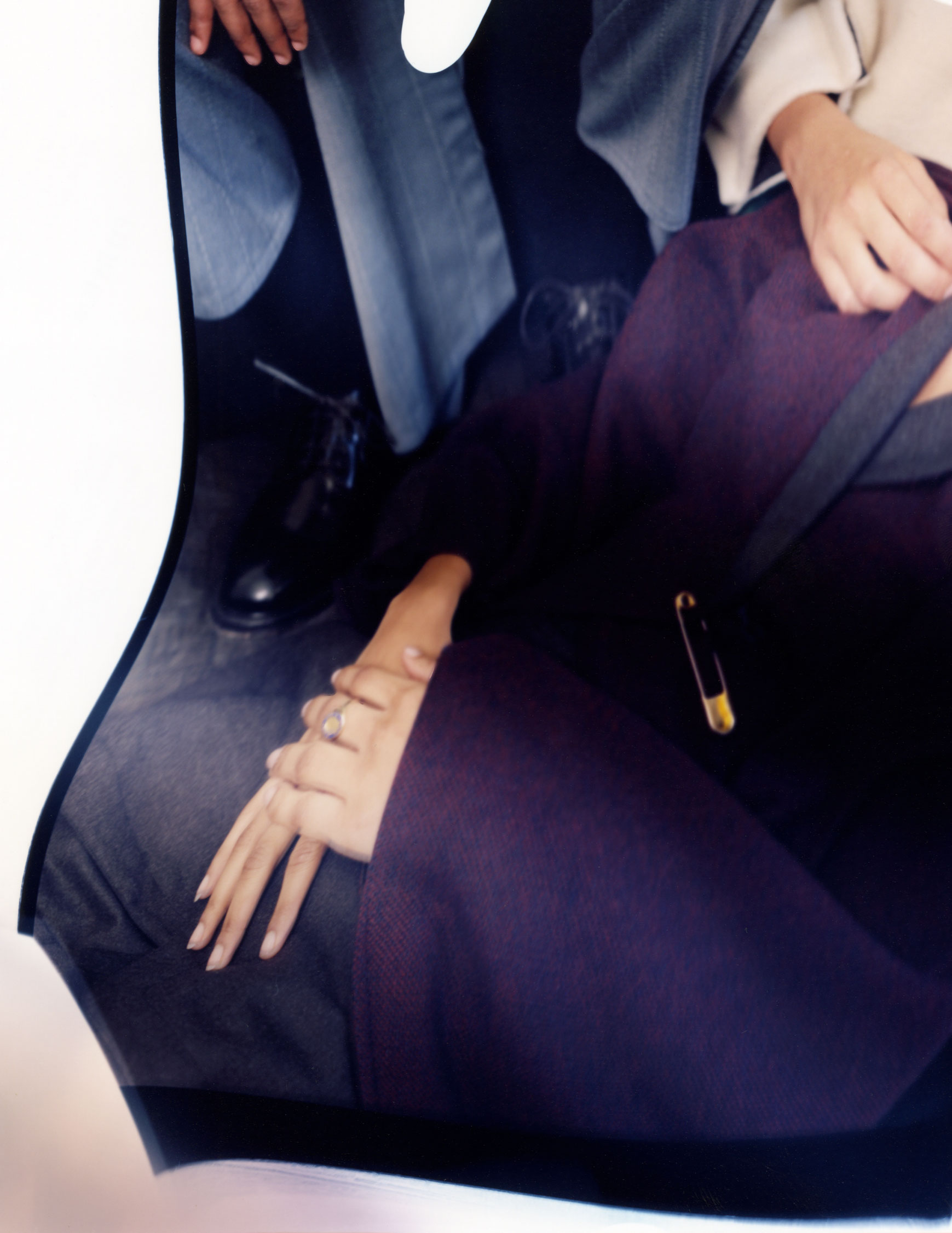 Credits
---
Photography Bolade Banjo
Styling Max Clark
Hair Nicole Kahlani using Bumble and Bumble
Make-up Danielle Kahlani using Laura Mercier
Photography assistance Reuben Bastienne and Ben Allan
Styling assistance Louis Prier Tisdall
Hair assistance Joy Matashi
Make-up assistance Alice Swindells
Models Naomi Chin Wing and Elizabeth Ayodele at IMG
Gina Campone at Wilhelmina
Omari Lyseight