radar radio have gone offline after accusations of harassment
After Pxssy Palace announced that they would no longer be hosting their show due to Radar having "tokenised women, feminism, queer and trans culture, and black and other poc", ex-employee Ashtart Al-Hurra shared details of her alleged sexual harassment.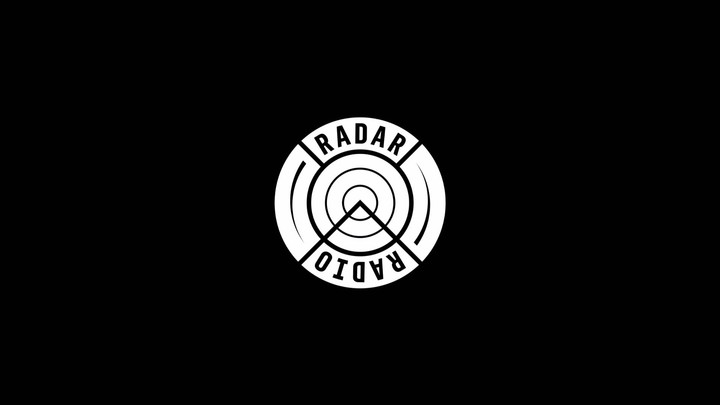 "It turns out that Radar behind the scenes was nothing like it sounded," read the statement from ex-Radar employee Ashtart Al-Hurra, who broke her silence on what has become one of the biggest London music stories of the last few months.
To those unfamiliar, last week, QTIPOC collective Pxssy Palace -- best known for their club nights that act as spaces of safety and resistance for many marginalised communities in the city and beyond -- decided to stop broadcasting their monthly show on the east London network. In a statement they detailed the "uncomfortable and toxic environment which has led to the departure of many women of colour staff", owing to what they called a tokenising of "women, feminism, queer and trans culture, black and other people of colour, for capitalist purposes, whilst making little to no effort to practice intersectionality within their own organisation". Radar responded with a promise to "take immediate action to review and assess any shortcomings with the input of all Radar staff". Former studio assistant and producer at Radar, Ashtart Al-Hurra's shocking follow-up statement, titled 'I'm a woman of colour who was mistreated at Radar radio -- their reaction to Pxssy Palace leaving statement is absolute trash. Here's why' alleges that not only was this due process not done, but that she experienced sexual harassment, bullying and intimidation at the station, and the fall out has been significant -- so much so that this morning Radar announced that they would temporarily cease broadcasting.
This news is significant because for many, Radar Radio was seen as a space that responded to the absence of money from central government. While the initial corporate interest gave rise to wider debates about the ethics of privatising music culture and scenes, it seemed that the space, resource and offering was enough of a pull for people who saw spaces like these in their communities lacking, and so, it was given a pass. That its founder was the son of the owner of corporate powerhouse Sports Direct, in the headlines at the time for aggressively attacking the rights and livelihoods of precarious workers via zero hour contracts and a lack of duty of care, seemed to be at odds with the spirit of a community radio station -- could this have tarnished the energy and spirit of what they were trying to achieve?
For enough people, the idea, it seemed, was to be a space of resistance -- the initial unofficial tagline, 'Tune In or Fuck Off', seemed to chime with the spirit of the underground; resisting mainstream conversations, unfiltered, creating spaces of radio lore -- the Stretch and Bobbito spaces of grime where people could drop in, a breakfast show title that referenced waking and baking -- this wasn't the slick world of commercial radio -- this was something different. At its best, it might have been a reaction to a cut to youth services and collaborative spaces; in a time when youth clubs have been almost entirely phased out, it was used a space that promised both free training and a platform for diversity. The pain of this must be felt for those unwittingly fighting back against the continued axe of cuts (the 2017 Arts Index found that local government funding had plummeted by more than a third in the past decade), hoping to make something better in a post-riot, post-demonised climate. And while boroughs across the city have been affected, it's interesting to note that many of Radar's DJs hail from Southwark, one of London's most deprived boroughs, which in 2011/2012 was victim to the fifth highest cuts in borough budgets at 8.5%.
This is what makes the recent news all the more disappointing -- the station has appeared to capitalise on the work of young artists of colour, and sold the idea of support, community and a space to challenge. According to Ashtart's statement, when accusations of sexual misconduct were brought to management, they responded by allegedly bringing in a HR representative from Eacotts, the company that deals with Sports Direct, who, it's alleged, asked her to sign an NDA -- one that she broke by speaking out. That those on your roster would allegedly experience sexual violence on any scale, that they would then allegedly be ignored, threatened and silenced… if proven to be true, is beyond toxic. This kind of practice is reprehensible and it is our collective responsibility to show that as music fans, we will not tolerate these practices.
In the end, according to Ashtart's statement, it looks like there was no duty of care for those who were most vulnerable, and as a result, the last few days have been an exercise in watching your house fall down, as DJ's such as Ikonika, breakfast host Snoochie Shy, The Slumflower, Club Chai and Conducta are among the many who have decided to quit their shows. The message? Companies who masquerade as allies then allegedly seek to bully, intimate with fear and the privilege of institutional power will not be tolerated. This isn't a new story, but the hypocrisy of Radar's alleged actions, in conflict with their projected editorial policy, is an abolition of trust.
Yes, in many ways this was perhaps a ticking time bomb, but the collective lack of surprise doesn't make the actions redundant. For now, perhaps it is wise to look at models like the excellent Reprezent radio -- who are creating some of the best radio in the city, with mentors who understand their duty of care -- to see how they are existing to amplify voices from their community effectively. For independent platforms like Soho Radio, Roundhouse Radio, Worldwide, NTS, and many others -- this will be both an opportunity to continue to see how to nurture effectively and how to make music spaces feel like places of pride.
The real power here is of course with those who made up the backbone of the station -- the artists from communities of colour who have created excellent radio because they've allowed us to access their worlds, art and worldview. The loss is of course, ultimately Radar's, but in the immediate future, it's depressing and saddening to see how the tireless WOC/QTIPOC have lost an opportunity to practise their art through no fault of their own.
While of course there has been uplifting work done by producers behind the scenes, unfortunately the toxic legacy of Radar is that there are many casualties. The internet has begun to question just how much it is our collective responsibility to ensure that the underground shrugs off the harmful and abusive power structures of the mainstream elite. It's a question that we must continue to ask.